RIYL: American Authors, Young the Giant, The Mowgli's, Neon Trees, The Colourist
Speaking from experience, writing a catchy pop/rock song is a deceptively difficult task. It requires the ability to capture individual experiences and deeply personal feelings, translate them into universal messages while maintaining their "authenticity," and ultimately, write, record and produce catchy hooks, riffs and melodies around those sentiments. Nashville's CAPPA recently said it best: "I've never made a harder style than pop." Last but not least, songs need to feel innovative to create a lasting impact: Songwriting "teachers" often express how most stories an aspiring lyricist will want to tell have already been told, so it's up to the writer to figure out how to make that story fresh, new, and exciting.
Catchy songwriting is no small feat, but it comes easy to The Classic Kids. Sporting a universal sound and a retro, made-in-New-York look, the city-bred foursome of 20-somethings are gearing up for the release of their debut EP, Forever Strong, on January 15. Forever Strong offers the perfect bite-sized introduction to the band's clean mix of echo-laden rock riffs, 80s-influenced pop beats and timeless sing-along melodies. However, no song exhibits The Classic Kids' talent for songcraft as well as "We Had It All," which Atwood Magazine is pleased to be premiering today.
Listen: "We Had It All" – The Classic Kids
---
"We Had It All" is that sought-after pop song: The nostalgic breakup story is all there in the title, yet The Classic Kids find a way of giving it new life without going over-the-top or being excessively dramatic. Instead, lead singer and bassist Eric James weaves listeners through a heartfelt narration, evoking provocative Springsteen-esque imagery in the song's introductory verse:
You said goodbye on a lonely night
Your shadow burned away
The ghost of you is haunting me
As colors turn to grey
On their own, these words are nothing special – but when bound together, they are powerful. "Your shadow burned away" recalls that bone-chilling experience for any newly-made bachelor, of watching the last vestiges of a loved one vanish before one's very eyes. Those are the images that haunt those who have loved and lost: The final moments together mark the lasting memory. Love hurts, and those shadows are the scars behind our eyes that remain long after the goodbyes.
Yet James doesn't allow himself to linger in pure despair: That story, while tried and true, doesn't add anything on its own. Wallowing aside, the narrator takes a firm stance as he respond to his situation, seemingly shouting out to the ex-partner no longer at his side:
In time you will see it
When you open up your eyes
'Cause you know that the truth is
That you tell yourself a lie
The mistake lies not in the relationship, but in its end. It's a bold assertion, but it's one we always think about: You were wrong to do this – we were good. Yet The Classic Kids don't stop there – instead, they take this claim and they flesh it out all the way, leading to resolved idea that, while not providing resolution to our narrator's troubled plight, does bring his argument (and therefore, the song) full-circle.
We had it all
One can easily imagine the entire song originating in these four words: Though short and sweet, these words carry tremendous weight: They are the doorway to so many untold stories. In a vague sense, they are the summary of an entire plagued relationship.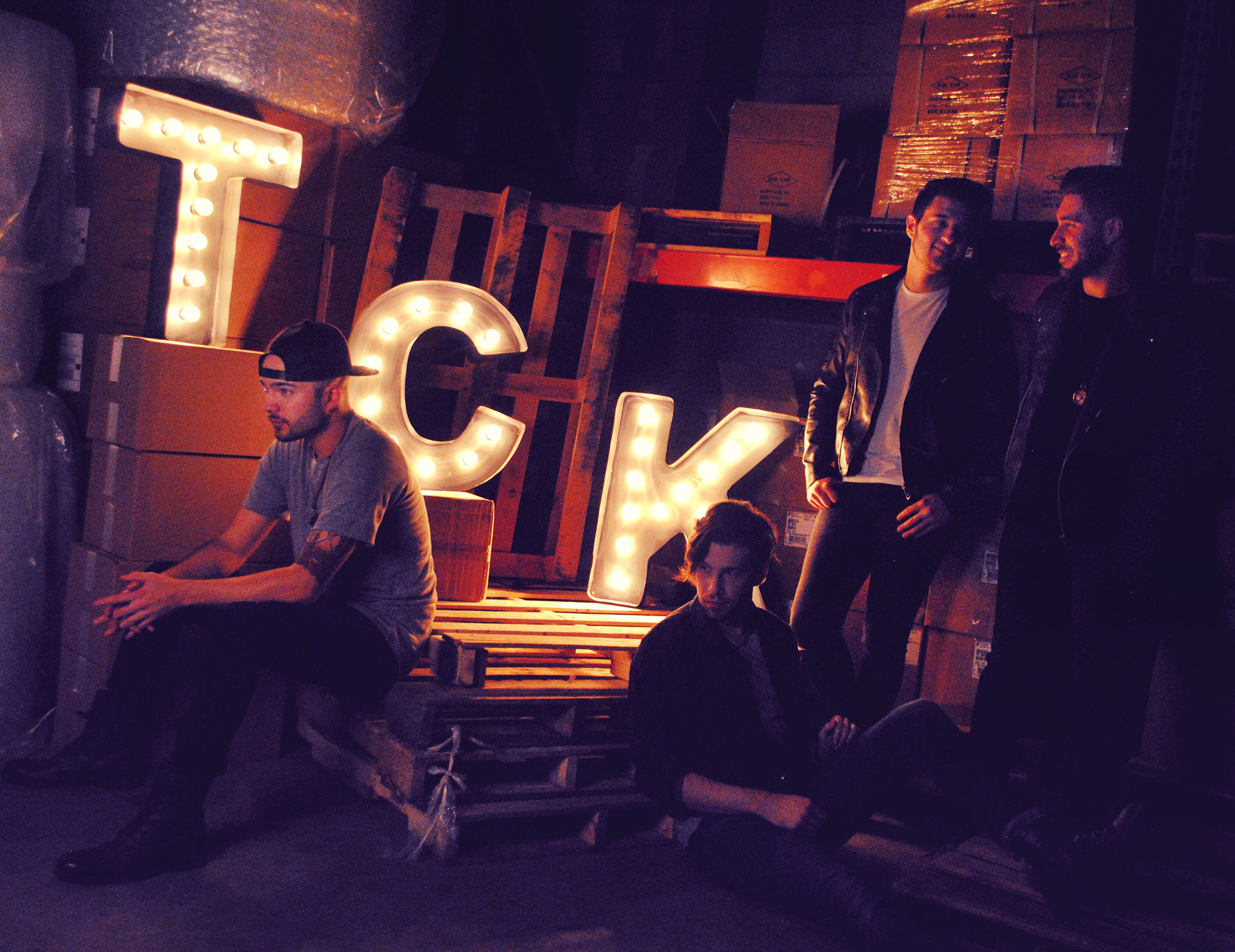 A reverb-laden guitar recalls The Edge's mid-80s work on U2 records, while tasty background licks in the chorus betray influence from the likes of The Strokes' Albert Hammond, Jr. Atop this spellbinding guitar work comes the evocative, yet slightly withdrawn Eric James, offering vocal work reminiscent of American Authors and or Neon Trees. Restraint is James' biggest enemy, however, and his reluctance to completely immerse himself in the emotions of the song leave his vocal work lacking that final spark of awesome. This is okay, for now – even Coldplay's Chris Martin refused to break his composure on the band's acclaimed debut – yet hopefully James can let go of his reservations, loosen up and allow himself to howl. Everything in time.
It may be a minor character flaw, but that honest reserve is what makes The Classic Kids so attractive: The band has a solid and recognizable anchor. They are rooted in an unmistakable pop/rock realm, but they are determined to be trailblazers nonetheless, mixing and matching tropes from various decades like musical chefs at a fusion restaurant. That sort of confidence would to most be a fool's errand, yet The Classic Kids prove their worth, not only on "We Had It All," but also across their entire debut EP.
The beautiful thing about independent music is that artists have free will over their material: They are both responsible and accountable for making the music, and they have complete control over musical direction. True to their name, The Classic Kids deliver an undeniably classic sound, all the while maintaining their authenticity as a fresh and exciting new music-maker. With their independent debut EP strategically dropping in the nascent weeks of 2016, The Classic Kids are most certainly ones to watch in 2016. Give a listen to "We Had It All" now, and get ready for Forever Strong, available 1/15/2016!