Seldom can music sound so breathtakingly beautiful and absolutely devastating, but such is the genius of Angelo De Augustine and the magic of his song, "Blue."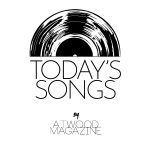 Stream: "Blue" – Angelo De Augustine
---
Seldom can music sound so breathtakingly beautiful and absolutely devastating, but such is the genius of Angelo De Augustine and the magic of his song "Blue." Featuring Sufjan Stevens on vocals, piano, and guitar, the poignant confessional reaches into the soul's depths in a fragile indie folk outpouring of vulnerability, connection, and fallibility and fortitude.
Friend of mine
just between us
i've been moving towards the light
now you've gone from my eyes
all my life i've been so low
I don"t know why
So Blue…
Released in late October, "Blue" arrived this fall as a companion to Angelo De Augustine's glistening, celestial April single "Santa Barbara" (the two are available as a double A-side 7″ vinyl here). The latest from the Thousand Oaks, California-based singer/songwriter is a stirring overhaul of deep-rooted emotion set to a tranquil, soothing backdrop: Over lilting finger-picked guitar, De Augustine's lyrics emerge with resonant aplomb and resolve.
The diary-like prose paints a portrait of familial fracture and the resulting pain of that all-too familiar strife:
I turned five
you left mother on her own to raise a child
thought she would take her life
than to see you with your woman on the side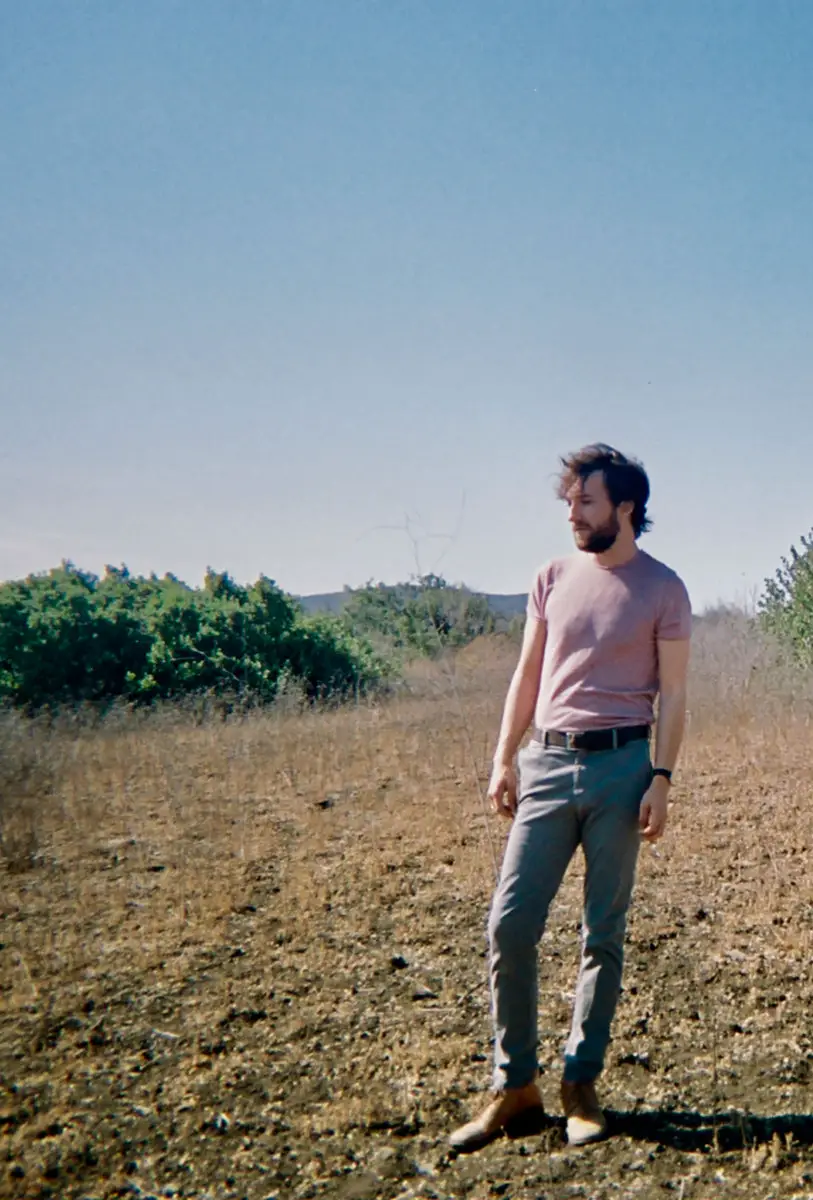 Whether we hear De Augustine's lyrics as a confrontation or reflection, the ultimate message conveyed remains one of catharsis and resilience.
"'Blue' speaks of an admission in confidence to a friend," he tells Atwood Magazine. "The eternal and symbiotic bond of mother and child, and an inquisition into our inner pain, investigating if we are forever bound by it."
Eventually, De Augustine does find a certain release. His final stanzas are transformative; the pain expressed does not dissipate, but rather an inner strength grows, grabbing ahold of the narrative and steering the soul toward brighter pastures. "My madonna prayed; the child saved her life this way, now I'm born again everyday," he sings at the turning point. While we may find ways of overcoming or learning to live with our trauma, it remains a part of us throughout our lives: "Between my eyes is an ocean," De Augustine concludes. "You can feel it if you try: not unlike a howling wind, like a tempest in the open hearts of men." This poetic sentiment falls heavily on the ears, its depth echoed through the song's comforting, consistent musical accompaniment.
Whereas "Santa Barbara" had a definitive moment of upheaval and release, "Blue" maintains its serenity through to the end; there is no seismic eclipse or point of reckoning. Rather, De Augustine and Stevens weave their tapestry of calm, gentle indie folk from start to finish. Despite the "tempest" broiling under the surface, "Blue" is a veil of stability. Perhaps it's the smile we wear as a mask; the "I'm fine" we tell ourselves and our friends, when it's all we can do to hold on tight.
A cry and a whisper, a lullaby and a mantra "Blue" is hauntingly, achingly, devastatingly beautiful.
My madonna prayed
the child saved her life this way
now I'm born again everyday
Between my eyes
is an ocean
you can feel it if you try
not unlike a howling wind
like a tempest in the open hearts of men
So True
— —
Stream: "Blue" – Angelo De Augustine
— — — —
? © Jess Collins

:: Today's Song(s) ::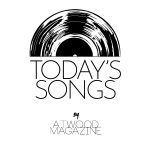 ---
:: Angelo de Augustine ::