Every Friday, Atwood Magazine's staff share what they've been listening to that week – a song, an album, an artist – whatever's been having an impact on them, in the moment.
This week's weekly roundup features music by Hemlock Pop, FM Collective, D!XON, Laurel Smith, Vinok, Soft Glas, Olive Louise, Samm Henshaw, Keesh, Galamatias, and Devora!
•• •• •• ••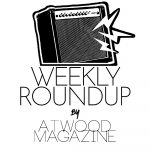 — —
—
:: "Return / W.A.R." – Joel Culpepper ::
Dynamic, unapologetic, and urgent, Joel Culpepper's new single is an enthralling listen that seamlessly captures the tension of 2020. Released in October, "Return" and "W.A.R." are two halves of a turbulent whole: One stunningly soulful, the other dramatically intense, the tracks evoke the inescapability of the moment. Radiating hot funk and soul, the South-East London artist stakes his claim to 2021 early with these strong tracks – both of which are set to appear on Culpepper's forthcoming debut album, Sgt Culpepper.
I been here since the morning
Hear them voices a calling
Trying hard to ignore them
But I wanna give in
Get up and get lawless
But mama said let it go, let go (let it go let it go)
Karma comes around
Mama said don't you know, don't you know
(Don't you know, Don't you know) yeah
That karma comes around
Culpepper describes "Return" as a revenge song about karma and payback; opening with police radio chatter, the slow-burning outpouring rises steadily to a fever pitch. Culpepper flexes his voice, which soars smoky and sweetly over a smoldering mix of horns, keys, and thick bass notes. Meanwhile, "W.A.R." (without any restraint) opens with palpable, raw energy: Heavy, pulsing drums and bass set an unrelenting pace, off of which Culpepper shines with defiant resolve. His lyrics surge with a strong social and political message as his music recalls the expressive funk of James Brown and Sly: It's classic, but altogether modern – an altogether fresh take on a definitively classic sound (and lamentably, a message that feels as old as time). The heat rises toward the song's end as horns blast, and in the background a voice shouts, "I'm tired of turning the other cheek."
Culpepper's recently-released double video "Return/W.A.R.," a collaborative project between director Leo Horsfield and cinematographer Joshua Fry, adds weight and depth to an already thrilling 7-minute experience. "This is a Jackie Brown meets Matrix stylised visual in my view," Culpepper says of the two-part film. "The song is a metaphor to a pressing force that is broaching all our lives and open to interpretation. Whether it's BLM, Brexit, or COVID, we all feel a looming weight and finding our voices in how to express how we feel about it."
In Culpepper's case, that expression manifests itself in a controlled musical volatility: A quality that enhances his already provocative, stunning artistry. Consider me hooked.
:: "All Good" – Samm Henshaw ::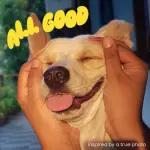 Samm Henshaw caught my attention on Brasstracks' lead single from their July album Golden Ticket, with his rich, scratchy voice gracing the sweet "Change For Me." A collaboration between Henshaw and Samsung Electronics UK, the song was written based off of a "true photo" from a fan (the single's artwork). And if this song doesn't capture that dog's silly smushed face, I don't know what else does. Like everything Henshaw has put out, it's full of joy and soul. "All Good" features Henshaw rapping and singing – it's part Anderson. Paak, part Chance the Rapper, part Sam Cooke. With horns and Henshaw's soulful voice, the song is an ode to taking a breath and remembering things are alright.
It's all good, wait a minute
I got joy in my spirit
I got money in my pocket
And some sеasoning for my chicken
Why am I stressing?
The accompanying visual features Henshaw in a drab office, eventually inspiring dancing among his fellow workers and daydreams in a foil-filled, blacklit room, in a car, and with Henshaw dancing on the ceiling. With its goofy energy and impeccable musicianship, "All Good" joins the roster of songs that have made this year just a little brighter.
:: "Arms Around Me" – D!XON  ::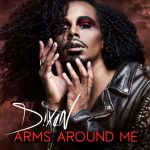 Toronto based, non-conforming 2SLGBTQ+ artist D!XON (a.k.a Sheldon Dixon) drops his new R&B pop tune "Arms Around Me." The tune narrates loving someone unapologetically, unconditionally before the sands of time disappear. Pumped with empowerment, sass, and motivation to be your authentic self, this tune is a smooth R&B number, that'll be imprinted in your mind all day long.
D!XON's breathy, sultry, voice is a journey of delicious vocal riffs and luscious backing vocals. You will pick up on flares of his musical influences: Mariah Carey and Michael Jackson and overall it's a tasty combo. The dance-R&B synths, drums and higher melodies are the perfect base for the meaning and vocals. His new atmospheric, inspirational video features the work of celebrity director Dan Lemoyne, Hollywood Jade (Drag Race Canada resident choreographer) and Marc Andrew Smith (Drag Race resident stylist). "Arms Around Me" is a beacon of light for the LGTBQ+ community; D!XON is here to help you claim back your individuality and we're all for it.
:: "Spinning Blades" – Hemlock Pop & FM Collective ::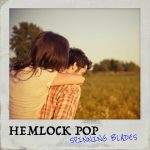 LCinematic and stirring, "Spinning Blades" is a spark of sweet sentimentality driven by passion and verve: A gorgeous soft rock song awash with the warm glow of the 1970s and the bright fire of human connection. The collaboration between Ira Merrill's Hemlock Pop and Seattle's FM Collective is a smoldering pop song in the classic sense of the word: An earnest upheaval from the depths of the soul driven by catchy licks, soulful melodies, stacked harmonies, and driving beats. Reminiscent of such greats as Heartbeat City-era The Cars or Tears for Fears, it's both old and new: A catchy tune with a familiar sonic, yet something altogether fresh.
Love the bridge is out again
It happens now and then
Pray then and now
Dazed our diamonds feel the cut
The doors open and shut
The dogs meow
Do you believe
He'll never leave
That we'll receive
Manna in the wilderness
That there's a cure
Strong and pure
Relief for sure
I wanna heal our brokenness in spades
Wanna dull the spinning blades
"The song was originally a slow, melancholy piano ballad that I'd left sitting on an old hard drive for about ten years until [FM Collective's] Mike Lucero asked if I had any piano-based material," Ira Merrill explains. "It's a simple, heartfelt sketch about a couple struggling to maintain within the complexities of the modern world, and questioning if there's a 'cure' for any of it."
"We knew when we brought Ken Stringfellow in to produce Spinning Blades, he would add a clever twist to the song," Mike Lucero adds. "Little did we expect him to up the tempo and add a pop riff that took it from sentimental ballad to catchy pop song. We went with his instinct and couldn't have been more satisfied with the toe-tapping result."
Having grown up on classic rock, I can't help but fall for the twinkle of magic in "Spinning Blades." The song has that special something that makes it treasure: Its heartache is visceral and seductive.
Love it's got to volley back
It can't stay brutal black
Like both our eyes
We're the dirt on which we crawl
Yet we're here after all
It's no surprise
:: "Game Over" – Laurel Smith ::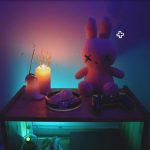 Tantalisingly dark and twisted, "Game Over" is a hypnotic track that combines the distinctive sounds of video games with electronic synths and sultry vocals to create something deeply atmospheric. Thriving amongst this world of moody, melancholic pop, London-based Laurel Smith manages to capture the feeling of being in a vicious cycle perfectly. Indeed, the idea for the track comes from the concept of feeling like a character in a video game and being stuck and constantly having to return to the start when things go wrong.
For fans of Billie Eilish and Japanese House (myself certainly included!), this track feels as if it is the child of the two. Gloomy and grungey yet combined with swooping harmonies and electronically tinged vocals. The ideal track to listen to when you are feeling a bit angsty!
:: "Cyclones" – Soft Glas ::
Nine months of quarantining can sure cause some anxiety to build-up (can't we all relate?), but you might as well generate something positive out of it, right? That seems to have been the thinking that Brooklyn-based producer Soft Glas went through as he set about crafting his latest single, "Cyclones." He describes this track as "an inner dialogue with my anxiety…  almost like an ongoing discussion with my own turbulent thoughts."
For a song about battling discomfort, it sure is quite a soothing one– a calm electronica beat with some jazzy bits sprinkled into it. This has been the template for much of Soft Glas' past work, including his most recent album, Stunned, released this past February. He attributes his passion for jazz to his father, Afro-Cuban jazz pianist Gonzalo Rubalcaba, and that for EDM to his urban experiences in Florida and New York City. And while 2020 has gotten him as down in the dumps as the rest of us, publishing new songs like "Cyclones" has helped him "to dig [myself] out of that hole, with a tinge of optimism powering me along." Good strength to you, good sir! And good luck crafting the full-length album (due in spring 2021) that "Cyclones" will belong to.
:: "Elephant Girl" – Vinok ::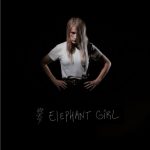 Mental health and disability awareness is super important to Ukraine based band Vinok. In their new track "Elephant Girl," the song narrates the enlightenment and metamorphosis of a female with a disability. Truly empowering and full of power, the song is reminiscent of Arcade Fire and Florence and The Machine, composed of raucous indie-alt-rock melodies and authoritative, stunning vocals.
Mixed by PDub Walton (known for his work with Bjork, U2, Massive Attack, The Cure), and mastered by Jon Astley (whose client list includes The Who, The Rolling Stones, Eric Clapton), the production has gritty electric guitars, headbanging drums, rich trumpet blows and a series of dynamics and feeling. The vocals in the track are wildly mighty, full of energy they are electrifying and packed with technique. The music video is striking and graphic enriched in so much meaning, Vinok says in the video "that there is hope to be heard". It's a strong reminder that mental health and disabilities are not always seen but that doesn't take away from their presence. Vinok are here to reinforce to you that you are valid, powerful, and uniquely beautiful in your own right.
:: "Undefined" – Olive Louise ::
Olive Louise has been through some immense struggles in her life. The biggest one is the tragic passing of both her parents during her childhood. It is tempting to want to just take that unbearable pain and succumb to it, but Olive Louise holds her head high. In her new single "Undefined" she displays an eloquent strength proving she will not be defined by her adversities. With haunting, emotive vocals and delicate strings, this poignant offering grips you deep inside.
Louise's childhood was very unique. Growing up in Kings Point, New York on the estate that inspired F Scott Fitzgerald's novel The Great Gatsby, her musical mother taught her how to play piano and violin. After experiencing the devastating loss of her mother and father, she poured herself into her music, using it as a creative outlet to release her emotions. Though no one should have to go through something so heartbreaking, it is from those hardships Louise has become that much stronger.
:: "This Kinda Love" – Keesh ::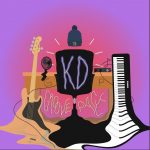 It's fascinating when a song, even if it's not in your favorite genre, still manages to stick into your head and make your soul fall in love with it. That's exactly what happened to me with Keesh's "This Kinda Love," a chill and jazzy track that gives a nod to Lo-Fi vibes. It can be defined as an underrated gem with a warm and welcoming mood, like a hug ready to hold you tight and warm up your heart to no end.
It's a lovely song, perfect to vibe to whenever you're feeling down. Also, given Keesh's biggest influences – Donny Hathaway, Stevie Wonder, and Michael Jackson – it's not hard to see why "This Kinda Love," as well as the entire EP of which it's a part of, is very catchy and vibey. You should definitely keep an eye on this young artist.
:: "Shy Dancer" – Galimatias ::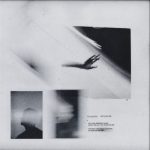 Most of us probably can't remember the last time we ever used a cassette tape. But for Danish producer Galimatias, doing things the old school way wound up helping him conjure a new and unique sound for "Shy Dancer," his newly-released track. "I recorded the melody onto tape and slowed it down to half time," he explains. "I played the sequence back on tape and timed it with the original signal while recording onto a handheld recorder. Once I had that loop, the inspiration came and took care of the rest of the song."
Again… talk about making the most of the equipment that the rest of us haven't touched in ages. But it's a process that worked out well for Galimatias, who currently resides in California. He's been publishing music since 2014 and released his debut album as a vocalist, Renaissance Boy, this past August. "Shy Dancer" is a standalone single, but it seems to have largely been cut from the same cloth as the album that preceded it, inasmuch it shares the muffled vocals and synth-heavy production that largely characterized Renaissance Boy. Lyrically, the song explores what happens when a man observes the titular dancer working her moves and quickly becomes obsessed. "I love it, love it, love it," he chants robotically. Chances are, listeners will find themselves growing attached to Galimatias' work as well if they give it a go, starting with "Shy Dancer."
:: "Not Dead Yet" – Devora ::
Potent pop artist Devora kicks things up a notch with her latest track "Not Dead Yet." The song provides listeners with a glimpse of a wild, fast-paced life. The spirited tune is a dark pop paradise with a colorful, country twist. Raised in Arizona the singer is inspired by her roots, growing up in a desert western town. She has witnessed the rowdy desert lifestyle and uses the quirky characters she met as inspiration for her rebellious and thrilling offerings.
— — — —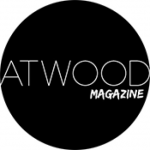 :: Weekly Roundup ::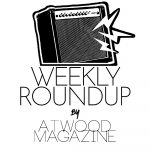 ---
:: This Week's Features ::
---