With their dazzling songs "Bonzo" and "Fireworks," Meadow Meadow's entrancing tapestries are exactly the kind of sonic escape we've been looking for this year.
Stream: "Bonzo" – Meadow Meadow
---
Meadow Meadow's entrancing tapestries are exactly the kind of sonic escape we've been looking for this year. Their lush pianos are cushion for our weary heads to sink into; their subtle guitars are the stuff daydreams are made of; and their vocals hang like fluffy white clouds in a sky full of spaced-out sound.
Their story is only just beginning, and it couldn't have come at a better time.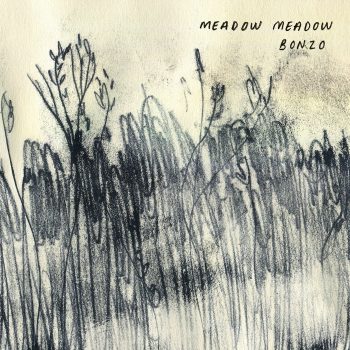 Blackness on the bus ride home
Heading back to the ghosts of my other life
Why didn't I do what was right?
My friend said 'what do you want when you grow up?'
I said 'I've got everything that I need'
When I look back, that was the start
I'll never learn to live without
How can I be when I can't breathe?
The project of former Spring King band members Peter Darlington and James Green, Meadow Meadow debuted in early May with "Bonzo," only to follow up on July 1st with "Fireworks." The first two tracks off their forthcoming self-titled EP (out 19 August via Practise Music) introduce Meadow Meadow as a mesmerizing, folktronic-adjacent DIY force: Subtle textures soaked in buoyant melodies make for an utterly immersive experience just ready for repeat visits.
That beings with "Bonzo," a true world unto itself whose smoldering piano and groovy percussion sets a seductive tone. Recorded remotely between Manchester and London, it's a stirring testament to what these two musicians can do, despite whatever obstacles lie in their way.
"'Bonzo' was the first song we wrote that we felt set the tone of where we wanted to go creatively, but it also set the framework for how to actually write together," Peter Darlington tells Atwood Magazine. "We live a couple of hundred miles apart so our entire writing process is done in isolation. We rely on sending ideas back and forth over email and WhatsApp until we slowly bring the songs to life. For Bonzo, James sent over the piano arrangement and then I added the groove and the melody and sent it back. We carried on in this way until we felt it was finished. It was the first time we'd really committed to this method and we were both really happy with where we ended up."
For Darlington's bandmate James Green, "Bonzo" is quintessential Meadow Meadow: "After a few years of writing together, we're both very aware of each others strengths, and both very reactive when we share ideas with each other," he explains. "If something feels good, we'll both be very quick to act on it and will try to create a rough structure and groove quickly to capitalise on that feeling. With 'Bonzo', what was essentially the full song (piano, guitar, drums and vocals) came together so quickly. It took us another six months to add bass and backings, then another few months to arrive at what is now the finished recording, with some help from a couple of friends who added some more polished production and live drums."
Green continues, "Fundamentally 'Bonzo' has set the level in terms of what we set out to achieve in this band, so it was naturally the first song we wanted to share."
"Fireworks" is not the explosive follow-up its name suggests, but it is a captivating listen. Intoxicating melodies shared by vocals and keys, with guitars swirling about, make for a hypnotic listen. "On the wrong side, I keep waking up on the wrong side; I can't get out of bed," Meadow Meadow sing with the sobering feelings of a bleak, grey Sunday morning. Through these reflections, we feel a hazy awakening of the spirit: It's that cathartic kind of upheaval that leaves listeners refreshed, renewed, and ready to take on whatever comes next.
Meadow Meadow's template is delicate and sweetly alluring – an organic dreamscape ready to spread its wings and soar. 2020 hasn't yet given us much respite, but when you do step out for a moment to breathe, Meadow Meadow will be waiting here, ready to be your soundtrack into another world: One whose bright, ambient pastures beckon us in, to lay our weary heads.
Lend "Bonzo" and "Fireworks" a listen – you won't be sorry – and look out for Meadow Meadow's self-titled debut EP, out August 19th!
— —
Stream: "Bonzo" – Meadow Meadow
— — — —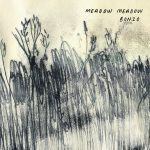 ? © 2020
:: Stream Meadow Meadow ::
---