Sometimes don't you just want to get away for awhile? Jane Church's "Rocket to the Kremlin" is a psych-infused fuzz rock song of faraway places and mystic dreams.
I'm flying on a rocket to the Kremlin
I'm staring in the eyes of a girl
I'm hoping for a new revolution
I'm hoping for the end of the world
Gone to Russia in a chemical vacation
Paradise for a man like me
Oh, I truly love the snowy streets of Moscow
Fantasize about the KGB
"Rocket to the Kremlin" – Jane Church
---
Atwood Magazine is proud to be premiering "Rocket to the Kremlin," the fuzzy new single from emerging rock act Jane Church. The solo recording project of Queens, NY-based singer/songwriter Jackson Church, Jane Church's music is vaguely reminiscent of Julian Casablancas' work with The Voidz in its fusion of gritty, overdriven rock with psychedelia. Formerly part of Brooklyn psych-rock band Spires, Church can be felt zeroing in on a particular sound in Jane Church's small, but vivid repertoire; "Rocket to the Kremlin" only strengthen's the artist's clear (if not a little hazy) vision.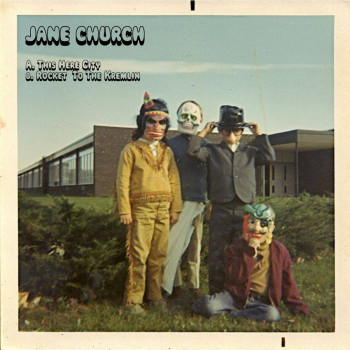 "Part of me is a little nervous that people are gonna roll their eyes at the title "Rocket to the Kremlin" and assume that it's some kind of overzealous Trump protest song, but it really isn't," Church explains. "It's a made-up story of a young American spy who has been granted asylum in Russia. I came up with it one afternoon last winter. I pictured the whole thing in a series of comic book frames before I wrote any words down, so the overall story isn't particularly linear. It's really more about the character's excitement, confusion, and loneliness than anything else. We played it live as a trio for a few months and once our lead guitar player Ali joined the band he came up with a part that really helped it take shape."
That tension of emotions is clear throughout the song; the narrator is in constant musical (and physical) motion, always headed onward toward the next beat, locale, and more.
Still in its nascence, Jane Church is becoming a serious artist to watch over the next year. Stay in touch with this dynamic entity as it gears up to release debut album Calimocho Molotov later this year.
— —
— — — —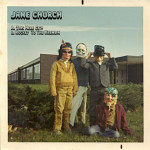 photo © courtesy artist
:: Stream Jane Church ::