Daughter have returned with the shimmering standout single "Be On Your Way," announcing their upcoming third studio album 'Stereo Mind Game,' out in the spring.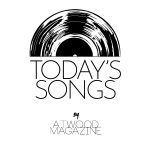 Stream: "Be On Your Way" – Daughter
---
---
Turning heartbreak and despair into the most affecting and ethereal soundscapes: This is the definitive Daughter.
Writing about the darkest of human emotion for over a decade, Elena Tonra, Igor Haefeli, and Remi Augeilella have returned now with a tone of optimism in "Be on Your Own Way." Together with this release, they have announced their upcoming third studio album Stereo Mind Game – a new chapter in the life of the band, and their first LP in seven years. Coming out April 7th via Glassnote Records, the record follows 2016's sophomore album Not To Disappear and 2017's video game soundtrack Music From Before the Storm.
I won't hold you back
Time throws us along
And there is never just one human
That the heart should lone belong
And you won't hold me back
We cannot quiet fade
Beneath the centre of the stage
So I'll meet you on another planet
if the plans change
Be on your way
Characteristic guitar tones ring through the first seconds of "Be on Your Way," a familiarity that welcomes longtime Daughter fans back with open arms. Singular, echoing notes hold the melody together before shimmering production usher Tonra's vocals into a crashing chorus of rising synths and percussion.
Where Daughter's discography speaks to heartbreak and humanity, their comeback single hints at new mentalities and fresh life. Peeling back the layers of soaring synths, the percussion pulls the listener close into its soundscape – filling the room with a strength within its precariousness, as Tonra croons, "I'll meet you on another planet if the plans change."
Evoking a spinning montage of memories, and the stillness of passing moments, Daughter describes the track as "not a loss of hope but a confidence in and acceptance of the passage of time." The accompanying video, created by Tiff Pritchett, encapsulates these feelings. Written about a connection experienced during the creation of this record, Tonra addresses the mortality it held, knowing that in reality the Atlantic would lie between them. She shares on the single, "the track is a longing but resilient song about an enduring connection that is also indefinable."
And if I make it back
To this blue and pink ceiling
Will I have ever seen
Such beautiful midsummers?
I will try and find you
Maybe we could reconstruct the scenе?
I have a feeling
That we'll repеat this evening
So be on your way
Be on your way
Be on your way
Be on your way
Daughter share further how their upcoming album is a manifestation of their connection as a band
With all three members based in different locations, their commitment to write and create together has not wavered, and so presents the birth of Stereo Mind Game. Produced by Haefeli and Tonra, the record was written and recorded in Devon, Bristol, London, San Diego, California, and Vancouver. Beyond the connection amidst the disarray, the upcoming record sees several firsts for Daughter's music; vocals lent by Haefeli will appear on several tracks on the record, alongside a choir, voice notes and orchestral arrangements.
While Daughter's previous work found power in emotional honesty, Stereo Mind Game welcomes opposing feelings. "It's about not working in absolutes," Haefeli says.
Stereo Mind Game will be available April 7th via Glassnote Records. Get lost in the wonder of "Be on Your Way," out now!
I won't hold you back
Time throws us around
And there is never just one future plan
Our lifetime dreams aren't bound
And you won't hold me back
Won't keep ourselves awake
Believe me friend, my soul estranged
I will meet you on another planet if the plans change
I have a feeling
That we'll repeat this evening
So be on your way
Be on your way
— —
Stream: "Be On Your Way" – Daughter
---
— — — —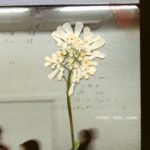 ? © Marika Kochiashvili
:: Today's Song(s) ::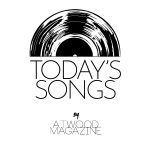 ---
:: Stream Daughter ::