Atwood Magazine's staff celebrates hip-hop's 50th anniversary with a special feature and accompanying playlist diving deep into its music, its history, and its indelible impact on culture worldwide.
•• ••
featuring Tupac Shakur, The Notorious B.I.G., The Sugar Hill Gang, Grandmaster Flash & the Furious Five, Lauryn Hill, The Roots, Eminem, Mos Def, Nicki Minaj, OutKast, Tyler, The Creator, Azealia Banks, Kanye West, Jay-Z, Kendrick Lamar, A Tribe Called Quest, Little Simz, Flatbish Zombies, Naughty by Nature, Lil Wayne, Chance the Rapper, JPEGMAFIA, Danny Brown, Run-DMC, Zaia, MF DOOM, Kurtis Blow, 50 Cent, Madlib, Public Enemy, Drake, Nas, and Common!
CELEBRATING 50 YEARS OF HIP-HOP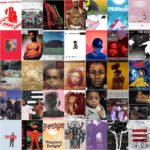 •• ••
:: "Keep Ya Head Up" – Tupac Shakur ::
This August, we are commemorating the 50th anniversary of one of the world's most diverse and culturally expressive genres: Hip-hop. With origins deep within the Black community, it is easy to understand why many of the most known rappers are Black and or African American. The genre itself is composed of some of the most prolific artists in the game. Among these artists, Tupac Shakur is one of the most recognizable. Born in NYC, but resident of California, Tupac (2Pac) lived and breathed the air of the West Coast's hip-hop scene. Inspired by the events in his life, he picked up a pen and wrote about it. Oftentimes using words to recite the harsh realities of this world and the things he witnessed with his own eyes. "Keep Ya Head Up" is just one of the few songs he wrote regarding these tough subjects. The song is a direct dedication to Latasha Harlins (an unarmed 15-year-old Black girl who was shot and killed in 1992) as well as a love and support letter to Black women everywhere. "Keep Ya Head Up" serves as that reminder to stay strong, because even the toughest of times have got to come to an end eventually. You've just go to stay strong and not give up, which is a message that can resonate within us all.
:: "Juicy" – The Notorious B.I.G. ::
"Damn right, I like the life I live, 'cause I went from negative to positive and it's all good!" Knowing the Notorious B.I.G. had less than three years to live, it brings a proverbial lump to the throat to hear him rap about how gratifying it was to have overcome the profound bleakness of his Brooklyn upbringing and finally be able to enjoy himself as a successful rap star. But for those of us who have outlived Biggie Smalls, the fundamental message of "Juicy"— that once you overcome its hardships, the finer things in life are worth savoring— remains so easy to appreciate and respect. Plus, the interpolation of the song "Juicy Fruit" by '80s funk group Mtume is one of the most absorbing samples to be featured on any hip-hop song ever. He only got to rap for a few short years, but the Notorious B.I.G. influenced the game for all time during that period, and "Juicy" is among the strongest bits of evidence to support that fact.
:: "Rapper's Delight" – The Sugar Hill Gang ::
If alternative history if your thing, you could cook up a fair few scenarios in which hip-hop (a) never becomes a big thing outside of New York City and/or (b) doesn't materialize into much of a legitimate musical genre at all. Many of the very first hip-hop artists had no intention of actually recording and releasing their music; it was mainly seen as local block party material, not something that was destined to be a legitimate commercial product. That's why DJ Kool Herc— who's being promoted a lot lately as the guy who "invented" hip-hop at a Bronx street fair on August 11th 1973— doesn't actually have any official studio recordings to his name, for instance.
None of those alternative scenarios are plausible, however, if you include rappers Big Bank Hank, Wonder Mic and Master Gee stringing together a series of catchphrases that had become popular across the nascent hip-hop scene ("Hotel, motel, whatcha gonna do today? Say what?" among them); formally recording them at Sugar Hill Studios in Englewood, New Jersey; and laying the finished vocals atop an interpolated version of "Good Times" by R&B band Chic. Those very actions— plus the fact that the resulting song, "Rapper's Delight," wound up becoming a Top 40 hit— set the stage for hip-hop to turn into the international sensation that it ultimately became. Plus, 45 years later, it's still quite a fun track to listen to! For sure, plenty of more lyrically accomplished rap songs have emerged in the decades since then, but the whole movement had to start somewhere, right? And this is where.
:: "The Message" – Grandmaster Flash & the Furious Five ::
Throughout what's been designated as hip-hop's 50th birth year, I've uncoincidentally had plenty of contact with this landmark track. It was featured at the exhibit on Jean-Michel Basquiat that I saw at the Montreal art museum in February (so as to demonstrate how both Basquiat and Grandmaster Flash contributed to early hip-hop culture in NYC), and I also was lucky enough to see the Grandmaster himself perform this track as part of his poppin' set at the Boston Art Music & Soul Festival in Franklin Park this June.
All that exposure is completely justified, given that "The Message" remains one of the finest rap records of all time, and is also notable as the first rap song to incorporate serious social commentary. Its overview of the dreariness of 1980's New York City is as devastating to listen to as ever, and since that time setting and location are never specified in the lyrics, "The Message" has endured as a universally applicable critique of urban decay and inner-city poverty. All of this marks a major contrast from the lightheartedness of other hip-hop records from that era, and the fact that rap has had the freedom to bounce between serious and party-friendly ever since has done wonders for the genre's growth in global appeal.
:: The Miseducation of Lauryn Hill – Lauryn Hill ::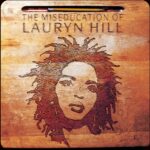 The Miseducation of Lauryn Hill has pretty much become the equivalent of The Catcher in the Rye or To Kill A Mockingbird at this point. Its author peaced out after a single major work, never to release a follow-up again, but that one major work has proven to be admired and influential for decades on end and kept its author's name in circulation the whole while. Heck, Lauryn Hill is even embarking on a 25th anniversary tour of this album this year — it really says something that fans continue to turn out to see her perform her music, even though none of it is less than a quarter-century old at this point. But hey, with an album as strong as Miseducation is, there is merit to that enduring adulation.
Ms. Hill proved what a major and multi-talented star she was back then, shifting between fiery MC'ing on "Lost Ones" and "Doo Wop (That Thing)" and melodic R&B crooning on "Ex Factor" and "Can't Take My Eyes Off of You," among many others. Add a handful of remarkable guest contributions— special shout-outs to Carlos Santana's guitar solo on "To Zion" and D'Angelo's cameo on "Nothing Ever Matters" in that department— and you have a certified classic here. Plus, for fans like me who are too young to remember any cultural products from 1998 (other than a few kids' movies like Mulan and A Bug's Life, that is), this album provides a valuable window into the most commercially successful calendar year in the history of rap music— a year that certainly stands out as we look back on all 50 of them in 2023.
:: "You Got Me" – The Roots ft. Eve and Erykah Badu ::
The hook, believe it or not, was originally sung (and had been written by) Jill Scott, before The Roots' label requested that an artist with a higher profile (Badu) was featured. Regardless of whatever contentions when into its writing, recording, and the inevitable release as a single from the group's landmark 1999 album Things Fall Apart, "You Got Me" is a high-water mark for The Roots, and for what hip-hop can do, as an art form. The video itself is among the most unnerving and haunting things I have seen, and has remained with me nearly 25 years after it first stopped me in my tracks when I was all of 15 years old. The late 1990s was a strange time for hip hop as a genre, mostly in terms of where it had come from and where it was attempting to go. The Roots, long before Jimmy Fallon domesticated them, had been innovators, building a slow, cult following through live, jazz infused instrumentation, and Black Thought's razor sharp, insightful, observational lyricism, and Things Fall Apart is, perhaps, their finest moment as a band, or as artists. It's a dark, risky album that is confrontational, at times, but is never inaccessible, and "You Got Me" is not a strange choice as a single (it is literally a ballad) but it is also hypnotic and infectious (thanks to the way Badu bends her voice.) I saw it once, perhaps shortly after it was released, referred to as a "hip hop love song," which is, I think, incorrect. It is a hip hop song about love. But it is not a love song. It is about when things literally do fall apart. Black Thought and Eve trade verses about lust and infatuation, and then the pitfalls of jealousy. It's beautiful—the end, itself, is frenetic and dizzying, and there is something creeping, or eerie, about it all, showing what the genre was, and is, capable of when taken seriously as art.
:: "Mathematics" – Mos Def ::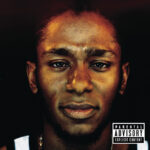 It's undoubted that hip-hop has sat at the forefront of social commentary since its earliest days. Mos Def's "Mathematics" is one of many songs that have set the foundation, and acted as a blueprint, for hip-hop artists of the last two decades to speak out on the injustices they see in their communities. As the song progresses, Mos Def adds up every injustice, act of repression, piece of discrimination, and act of bigotry he encounters. He calls out the police, the defense-industrial complex, violence in his neighborhood, unemployment, the theft of socially allocated funds by "the elite", the injustice in the drug epidemic of the times, and many more social issues. He brings attention to all of these problems, and lays it out in plain english. But, he does so in such a layered way, with every replaying of the song opening up more and more conversation. The beat is legendary, and instantly recognizable, while his flow is a masterclass in moving a story along. This song is truly a staple in the world of hip-hop, and one that should be studied by every young hip-hop artist to learn from one of the greatest to ever do it.
:: "Super Bass" – Nicki Minaj ::
Throw this on and I'm a 19-year-old in 2011 who's just had a blast in freshman year and is ready to enjoy his summer interning at the National Portrait Gallery before Round II of college behind. Nostalgia aside, this remains one of Nicki Minaj's most enjoyable and infectious hits ever. On the heels of Pink Friday and the "Monster" verse, this deluxe edition single truly capped off her spectacular first year as a mainstream force to be reckoned with. Boy, the thought of that has got my heart running away, indeed.
:: Southernplayalisticadillacmuzik – OutKast ::
Very rarely do debut albums serve as cultural artifacts. It's not just the music, it's not just the videos, it's not just "The South's got something to say." Outkast's very first offering to the world crystalized them as important figures in rap, that much is obvious. But only over time has the mastery of word and distillation of everything Atlanta on the project elevated itself alongside other, more broad-spanning projects in their catalog.
This is where it all began, though, and as a native Atlantan I feel robbed of some past joy when revving this album up every couple months. It has a made-for-cars-with-wind-down-windows vibe that doesn't feel achievable with modern speakers; still, released in April of 1994, it's a summer album with bass drums that clear grime like a sauna. "Ain't No Thang," "Git Up, Git Out," "Hootie Hoo," "Crumblin' Erb," there's no stone left unturned. Every track hits at some feeling of music previously made. It feels linked to everything around Atlanta, even as it's come to define what this city takes pride in. When thinking about the chicken-and-egg of Atlanta rap, Southernplayalisticadillacmuzik serves as the original creator. One must only spark up, pour up, etc., and listen to understand what will forever keep the album and Outkast in the annals of rap history.
:: IGOR – Tyler, The Creator ::
Tyler, The Creator is a cultural icon in more ways than one. From his eccentric preppy fashion to his genre-defying music and gender-defying aesthetic, he's created an artistic empire and legacy entirely his own.
Tyler's sixth studio album, IGOR, decenters rapping and heavy beats characteristic of most hip-hop and introduces vintage synths and electronic mixing. With an emphasis on emotional vulnerability and honesty, he shows himself at his most heartfelt and heartbroken on this record; combining electronica elements with funk, R&B, and blues around a hip-hop core, the artist shows himself at not only his most emotional, but also his most exciting, enigmatic, and experimental. Gaining the title of Best Rap Album at the 2020 Grammy Awards, IGOR shows just one of many instances why it's no surprise that Tyler, The Creator has become and still remains such an iconic figure in the modern hip-hop scene.
:: Broke With Expensive Taste – Azealia Banks ::
I'm a little secretive when it comes to the question of who my favorite rapper is. I feel like it should be Nicki Minaj, Megan Thee Stallion, or Cardi B, someone more mainstream that can supply an easy answer. But, of course, it has to be Azealia Banks, who is best known not for her rapping but for her litany of internet squabbles, beefs, dramas, victims ranging from all of the rappers mentioned above, Wendy Williams, Grimes, Elon Musk, Zayn Malik, trans people, gay people, Jewish people and the nations of Australia and Ireland.
But underneath these messy, dramatic events, there is a talent incredible enough to be appreciated in spite of everything she's done. Banks is best known for "212," a hardcore track with an instantly recognizeable beat, with some of her most memorable lines. That song found a spot on her 1991 EP, a four-track juggernaut that mixed house music with hip-hop, Banks' line delivery fast, cutting, and her lyricism creative and iconoclastic. On "Liquorice," where she persuades a man to be with Black women, she raps, "Your fantasy could get that pitch black, 'cause it's gonna erupt if ya slip in betwixt that black snatch," including a Shakespearean word effortlessly over an incredible beat switch. Her debut album, 2014's Broke With Expensive Taste, brought similar acclaim. It's an eclectic, mind-boggling debut, one of seven albums I would consider a perfect 10, and her talent and linguistic dexterity is on full display at the heightened version of her vision. "Heavy Metal and Reflective" and "Yung Rapunxel" are, like "212," angry and monstrous career-defining bangers; "Chasing Time" and "Ice Princess" foray into pop-rap, "Wallace," "JFK," and "Gimme a Chance" all exist outside of the boundaries of what rap can do; "Soda" is a sparse house track about a spiraling addiction; the closers "Miss Amor" and "Miss Camaraderie" are some of her best structural and monumental works to date. Since her debut, there's been little evidence for a follow-up, though she's been dropping standalone singles — "Anna Wintour," "Count Contesssa" and "The Big Big Beat" being the most promising — but her past work is enduringly marvelous, contains tremendous replay value, and is a perfect exhibition of when a lyrical talent is handed all the right keys to make incredible music. But until she returns with her long-waited (and promised) sophomore album, she'll probably be cursing you out on Twitter.
:: "Lose Yourself" – Eminem ::
"Lose Yourself" has been one of my very favorite songs for about two-thirds of my life, and there's a strong case to be made that it's the most all-around successful rap single of all time, given that it spent 12 weeks at #1 in the US, topped the charts in 20 countries overall, won two Grammys on four nominations, and became the first rap song to win the Oscar for Best Original Song. Over the past two decades, it's remained a major darling of rap fans worldwide, and when performed on stages as prestigious as the Academy Awards and Super Bowl Halftime Show in recent years, it's been embraced with open arms as readily as ever. // Who knows what Eminem was hoping for when he took a break from filming 8 Mile in 2001, entered a portable studio near the set and recorded three verses in one take, ending the session by uttering, "You can do anything you set your mind to, man." But the song that emerged from that studio outing surely has accomplished everything he had in mind for it at the time, and well more.
:: Watch the Throne – Jay-Z and Kanye West ::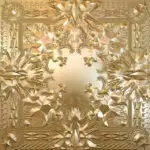 My first "real" forays into hip-hop began my freshman year of college with exposure to Jay-Z's The Black Album and Kanye West's The College Dropout. This was pre-Spotify, which meant that doing a deep dive into an artist's catalog required actual "effort," and if you couldn't afford to buy 10-15 CDs, then you had to rely on friends' collections, local libraries, and the "bargain bins" at shops like CVS and Best Buy.
Thankfully it all worked out in the end, and I spent those formative years entrenched in rap's contemporary trailblazers and the artists who inspired them. The early 2010s were a time of innovation and unbridled exploration; it was especially exciting to be a young rap fan exploring the ins and outs of two artists riding the moment's zeitgeist, and effortlessly at that. Everyone I know remembers the first time they listened to records like My Beautiful Dark Twisted Fantasy, Man on the Moon II: The Legend of Mr. Rager, Pink Friday, and The Blueprint 3. They're all seminal pieces of work, and for me, they formed an incredible foundation.
Imagine, then, the excitement – the euphoria – of two of these artists coming together for a collaboration the likes of which most people could have only dreamed. Watch the Throne feels more like a greatest hits album than most greatest hits albums. Soulful, unapologetic, and unfiltered, Kanye West and Jay-Z, together with a host of collaborators and featured artists, created a multi-faceted, singular hip-hop experience that to this day feels at once cinematic and intimate: At times it's a larger-than-life celebration, and at other points it's a visceral inner reckoning. In every song, 'Ye and Jay assert their claims to the throne, and damn if they didn't both grace the top for a long while. From the fever dream of "No Church in the Wild" and the infectious, wit-fueled "Otis" to the ache of "Made in America," the heart-on-sleeve "New Day," the unrelenting "Who Gon Stop Me," and the emotionally charged "H•A•M," Watch the Throne insists upon itself while delivering a wealth of catchy, creative, and clever lines. It's part social commentary, part indulgence, part reflective reverie, all from two of the early 21st Century's greatest rappers who knew, deep in their souls, that they were in their prime.
Eleven years out, this remains a personal favorite and a powerful listen.
:: "Alright" – Kendrick Lamar ::
"I can see the evil, I can tell it, I know when it's illegal
I don't think about it, I deposit every other zero
Thinkin' of my partner, put the candy, paint it on the regal
Diggin' in my pocket, ain't a profit big enough to feed you
Everyday my logic: get another dollar just to keep you
In the presence of your chico, ah!"
That kind of dazzling lyricisim would be impressive in any context. But when breathlessly delivered in a stunning 12-second sequence as only Kendrick Lamar and precious few other MC's could pull off, it was clear that we had an elite performer and a genius wordsmith all rolled up in one on this track. That initial impression, when "Alright" emerged as a standout on 2015's instant classic, To Pimp a Butterfly, has endured like crazy over the ensuing eight years. Crtics have continued to shower it with praise— Pitchfork even ranked the best song of the 2010's— and, judging how energetic of a reaction it produced when Kendrick Lamar closed out his headlining set at Lollapalooza with it two weeks ago, it's still a major fan favorite as well. Given all that, this song surely is worthy of a shout-out on hip-hop's semicentenary.
:: The Low End Theory – A Tribe Called Quest  ::
It's a nearly impossible feat to pen words that somehow do justice in describing one of the greatest hip-hop albums of all time. Hailing from Queens, A Tribe Called Quest's second studio album The Low End Theory, recorded in Battery Park between 1990 and 1991, pushed the boundaries of creative expression, social construct, inner-reflection and beat-based sound. This album has both transcended my comprehension of hip-hop and taught me to appreciate the art of pushing sound boundaries. One of the quintessential jazz-forward hip-hop records, featuring iconic jazzy baselines in tracks such as "Buggin Out" and "Excursions," the record utilizes 60's and 70's jazz recordings paired with Bebop and twinges of Hard Bop Jazz. This combination of sound lays down the canvas for Q-Tip and Phife Dawg's dueling verses, delivered in such a cool and relaxed manner, invoking constant head bobbing to the steady drumline that anchors each track's contemplative nature.
This record single-handedly influenced some of hip-hop's greats (some of which have been recognized in this very article) – Kanye West, Pharrell, Kendrick Lamar, and Nas among many many others. The Low End Theory will forever be one of the most impactful albums to grace the world of hip-hop.
"See, I'm far from a bully and I ain't a punk
Extremity in rhythm, yeah that's what you heard
So just clean out your ears and just check the word"
Phife says it best in "Check the Rhime" – a blueprint, if you will. Extremity in rhythm, clean your ears, open your mind, and check the rhyme.
:: Sometimes I Might Be Introvert – Little Simz ::
As Kendrick Lamar said four years ago, Little Simz is currently one of the best rappers around – and definitely deserves more attention.
Her second album Sometimes I Might Be Introvert is certainly ambitious, but in every single track (19!) we get to discover the artist's versatility and creativity. Just think about how the album starts: "Introvert," a solemn track characterized by fanfares, choirs, marching percussion, as if someone's about to announce an extremely important message. And Simbi's is, definitely: she is a proud and powerful black woman, taking her most painful experiences and making them her strength, in an album that at times feels more like a personal diary or therapy session than just a music record. It goes beyond the very concept of hip hop;l. There is jazz, groove, synth pop, grime and so much more. There is even linguistic experimentation as in "One Point Kill" feat Obongjayar, a tribute to Simbi's Nigerian origins, who sings in the Pidgin language (a dialect combining English and Creole).
Sometimes I Might Be Introvert is a self-love anthem, a celebration of being a woman ("Woman"), the mature acceptance that not all the people we love are meant to stay in our lives, even if they are our own parents ("I Love You, I Hate You").
This one is a record to listen to not just for musical pleasure but for pure self care, Little Simz's assertive but elegant rap is the perfect cure for anything despite the fact that her words sometimes hit like a punch to the gut. A mature record in every aspect, it is hard not to speak of it as one of the most relevant hip hop records of recent years.
:: "Palm Trees" – Flatbush Zombies ::
I came back home to the island from college one weekend back in 2017. My brother picked me up from the steamship, and we took a cruise down some of the backroads just to get away from the ever-present deluge of people. I remember we parked at a spot not too far from the harbor, down many winding dirt roads, where the path ended up in a wooden boardwalk down to a quiet pier at the water. On the way, he played this track for me that really changed my perspective on the way Hip-Hop music could make you feel something. As primarily an Alt and Indie Girl, I was almost blown away at how this music could find a place deep down inside of you to dig up, to unearth something in you you didn't know was hidden, even if on the surface it seemed innocuous, or like the lyrics couldn't have done that much work to move you in the way that they did.
It was "Palm Trees" by Flatbush Zombies, a Brooklyn-bred rap trio, and I couldn't quite place what exactly it was in that song (and still, to this day, I can't) that made me feel that way. It was a special, very specific kind of alchemy, all the pieces hitting in the right place. The production, the lyrical rotation, the lowkeyness of it all belying something that was, in truth, major. Growing up in a household that had Motown, R&B, Soul, and by extension, Hip-Hop as a constant backdrop, "Palm Trees" and the Zombies became familiar territory. They're a group who also clearly grew up with the same influences as my brother and I did, and they quickly felt like home. I was locked in, and had to get my hands (ears) on more of their music. From 3001: A Laced Odyssey to Vacation in Hell, I was picking up what they were putting down and have been riding with them ever since.
:: "O.P.P." – Naughty by Nature ::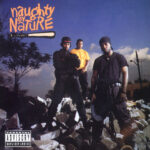 As a child born in the early '90s, I have a soft spot for many cultural products from that era. Thus, I'm going to give one last shout-out on this list to one of the most iconic rap singles of this period, and also add that seeing Naughty by Nature do this and "Hip-Hop Hooray" at the Howard Theatre in DC in 2016 remains one of the most fun moments I've had at any concert ever. Ya down with O.P.P? Surely, you know the correct answer to that question 🙂
:: Tha Carter III – Lil Wayne ::
Tha Carter III has legitimate grounds as the most influential, single greatest album in hip-hop history. However, considering hip-hop's roots in making sense of the fucked up world, others like Illmatic, Ready to Die, and The Miseducation of Lauryn Hill might get nods first. But growing up in a Lil Wayne controlled world almost made no sense. He's probably the closest follow-up to Michael Jackson when it comes to modern musician's making waves in worldwide culture. He met Obama, released albums, mixtapes, and remixes so consistently that only a select few could break through the tsunami that was the fallout of this album.
"A Milli," "Lollipop," and "Mrs. Officer" are all on this project, and that's not even looking at the "deeper cuts". This will be the album Wayne fans point to as his biggest, but it's not like anything he did on the project wasn't found on others. The beats and worldplay aren't even worth trying to describe. He runs your life for that one-and-a-quarter hour after your press play. "Got Money", "Comfortable", "Dr. Carter", "La La", and "You Ain't Got Nuthin." I could list all sixteen songs. But if you want a penultimate reason for why you need to revisit Tha Carter III, look no further than "DontGetIt", a nearly ten minute bonus track your favorite rapper could never feel so effortless on. Lil Wayne has said he'd be interested in seeing an AI mimic him. He's organic, he's real, he's an artist that shows the lengths humans can reach in search of art that creates higher purpose. Hip-hop can be a billion different things. Lil Wayne can do each and every one.
:: "All of the Lights" – Kanye West ::
My Beautiful Dark Twisted Fantasy deserves to be honored as one of the genre's all-time great albums, and one of my personal favorite tracks from it, "All of the Lights," equally merits being honored as one of the most gorgeous and uplifting rap songs ever made. It was once my hope that I'd get to see all fourteen of the guest singers— Alicia Keys, Elton John, Kid Cudi, John Legend, and more— perform this song together with Kanye West onstage one day. While I'm less confident nowadays that that will ever happen, I continue to admire "All of the Lights" as a song that exhibits some of the major strenghts of West at his best: shining, maximalist production; skillful collaboration with guests from a variety of corners; and meaningful and motivational lyrics that remind us that the light at the end of the tunnel is indeed there, and in multiple forms moreover: "cop lights, flashlights, spotlights, strobe lights, street lights," and so on.
:: "No Problem" – Chance the Rapper feat. 2 Chainz & Lil Wayne ::
Cassette tapes, vinyl, CDs, iTunes… hip-hop sure been distributed in a lot of formats throughout its history. But Chance the Rapper will be remembered as the MC who best mastered the online mixtape. He rose to fame in 2013 by letting everyone download Acid Rap for free and, even when he started charging royalties here and there, largely stayed true to the streaming-only approach for its even-better sequel, Coloring Book. // Seeing the Soul Rebels do a lively brass band cover of that album's best song in Evanston, IL this past summer has rekindled my enthusiasm for "No Problem." But even when it first came out back in 2016, I appreciated this three-way collab for its vibrancy, catchy chorus, and nifty wordplay from all involved. Just watch the direction everybody at a party's fists go when 2 Chainz enters the scene and raps, "Petey Pablo, take your shirt off, wave it 'round your head like a helicopter!" Even if Chance's music may have been largely geared towards the college crowd (which was fine with me, given that Acid Rap came out right during my junior spring), "No Problem" proved that he could maintain my interest even in my postgraduate years. And he still does.
:: "Garbage Pale Kids"- JPEGMAFIA and Danny Brown ::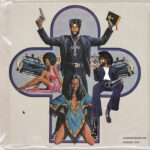 As far as "experimental" or "alternative" hip-hop and rap is concerned, Danny Brown and JPEGMAFIA are two of the most entertaining and creative artists in the genre. On their own, Danny and JPEG(Peggy) are known for their wild and elaborate lyrics, signature flows and vocal stylings, and off-the-wall production; for context I recommend Danny's "Ain't it Funny" and JPEG'S "1539 N. Calvert." While the two had crossed over into each other's work before, most notably on Danny's 2019 album uknowhatimsayin¿, it wasn't until 2023 that the duo released their first, and hopefully not only, collaborative album: SCARING THE HOES. While the title says a lot about the album, especially if you already have an understanding of these two artists, the track "Garbage Pale Kids" really fills in the gaps.
Produced by JPEG, the song starts off with a sample from a 1985 advertisement from a Japanese meat packing company, which is played throughout, then into a sample from a 1983 Nintendo Famicom Commercial(according to genius.com), all before breaking into a wildly grimy bass line, psychedelic guitar lead, and a consistently heavy drum beat. Danny takes the first verse with his classic Danny style: elastic vocals ranging from yelped to aggressive, self-aware lyrics, references, and wordplay, and the Danny cackle at the forty second mark. All of this alone would make for a great track, but the track finishes strong with JPEG's half of the lyrics which features a faster and more aggressive delivery, and like several other tracks on the album, a classic basketball reference. The combined energy of the two makes for a perfect match, not just on "Garbage Pale Kids," but truly for the whole album.
:: "Walk This Way" – Run-DMC & Aerosmith ::
Rap and rock sure have been blended together wondrously over the years— "Til I Collapse," "Numb/Encore," "Chonkyfire," "Sabotage" and so many others prove that much— and you've gotta give Run-DMC and Aerosmith credit for giving that experiment a go in 1986, thereby setting the stage for all of those other rock-rap collaborations that followed. "Walk This Way" was also the first rap song to become a Top 5 hit in the US, and its music video was one of the first hip-hop clips to be prominently shown on MTV. All of this is clear evidence that "Walk This Way" was of indispensable value for propelling rap to the global mainstream, where its firmly remained in place ever since. Plus, nearly forty years later, it's still such a cool and energizing song to listen to. That experiment certainly has proven to be quite the fruitful one!
:: "Bombs Over Baghdad" – OutKast ::
OutKast are a group with which I have an odd connection: just as soon as I discovered them when I was a kid, they disappeared and never really came back, meaning that I've spent just about my entrie time as a fan of theirs digging through their catalogue of music before they released before I even knew who they were. So be it, I guess. Even though the group's post-"Hey Ya!" career has been sorely lackluster, their nine-year run leading up to that point is filled with some seriously fantastic music. Arguably the most exciting track of theirs from throughout that whole glorious period is "Bombs Over Baghdad," the lead single from 2000's masterwork, Stankonia.
I have this odd little pet theory that if aliens ever conquer the world and order us humans, chained and enslaved, to serve us a sample of this longtime practice of ours called "music," then "B.O.B." may just be the perfect song for us to give 'em! Speed rap, guitar riffs, gospel choir and funky beats… it's all infused in here at once, passing by at an unbelievably frantic 155 bpm, with Andre 3000 and Big Boi zipping along at breakneck speed. "Like Janet, Planet, Stankonia's on ya, movin' like Floyd, comin' straight to Florida," the latter motor-rapped. Stankonia was indeed on us at that moment, and nowhere was the full force of that otherworldly domain— a place "seven light years below sea level… from which all funky things come"— felt more vividly than on "B.O.B.," a track so brimming with life that it half makes up for OutKast's decades-long dormancy that would commence soon afterwards.
:: VERY ALONE – Zaia ::
It's been three years since I first discovered Atlanta's Zaia, and to this day nothing hits quite as hard as his 2020 record, VERY ALONE. Transcending genre, space, and time, the EP took his art to the next level – establishing the talented 22-year-old as a voice of and for his generation. An intimate outpouring of vulnerability and truth, VERY ALONE is as ready to be shared with friends as it is meant to be experienced on one's own. Catchy melodies, buoyant synths, dynamic beats, and passionate lyrics help the record shine with its own introverted light – making it an unforgettable music experience and a cathartic outpouring all in one.
The title alone speaks volumes of the music housed within: VERY ALONE, while not exactly "autobiographical," captures in nine fluid tracks the deeply personal experiences of isolation and solitude, loneliness and self-reflection. While it was been billed as "perfect for quarantined times" – and it perfectly captured the 2020 "lockdown" experience – most of the songs date back to 2019. A self-described introvert, Zaia injects a wealth of provocative thought, questioning, and life experience into his multi-faceted songs. His music speaks to the literal act of being on one's own, as much as it does the sensation of feeling alone in a crowded room. His art shines the brightest on tracks like "INNERSTATE," "WONDER," and "VERY ALONE" – songs that present life's complexities with compelling, memorable, and raw finesse.
Some of Zaia's songs feel like they were ripped straight from our soul to his. Such is the case with the breathtaking title track "VERY ALONE," a heavy, aching immersion into the artist's inner sanctum. Zaia dwells in his darkest depths as he reckons with the experience of being an outsider, ultimately coming to the conclusion that "I'm just tryna be cool / cool thing to be is you." These words have stuck with me ever since I first heard them.
VERY ALONE could have come out at any time, and felt meaningful; released in the midst of a global pandemic, it spoke directly to our shared moment of isolation and disconnection. Zaia had no intention of capturing the zeitgeist, which only makes him a stronger candidate to be the vessel for our catharsis and connection. His songs are dark because they are real, and they are real because they came straight from the heart.
:: Take Me to Your Leader – King Geedorah ::
King Geedorah sums up the creative, whimsical and youthful mind of the late MF DOOM – the alter ego of the experimental benefactor who carried one of hip hop's most distinct sounds. DOOM existed in mystery, hiding in the shadows of his iconic gladiator mask, carving the pathway for artists of all genres to pursue sounds and rhymes that they really care about, breaking societal norms and empowering creative minds to flourish. Lots can be said about the impact DOOM's discography has had on my little mind and the maturity it has subsequently implemented, but I'm focusing on King Geedorah's Take Me To Your Leader not only because it's criminally seldom discussed, but because it's a represents the wholeness of DOOM's vision – intricate jazz layerings, samples from Godzilla movies, culturally ambiguous undertones and transitionary lo-fi beats.
The rapper's own words aren't even the highlight of this record – DOOM's focus is telling the story of a character that captivates his mind and he's fine with taking the backdrop in exchange for direct samples of character voices and soundtrack cuts. In the album's press release, DOOM said, "You should listen to the album for what it is and not expect it to be like the average 'rap' stuff you're probably used to… a blend of ill lyrics and instrumentals. To me, it's way iller than any of the wack shit out now." DOOM was a visionary in the world of hip hop and his legacy continues to thrive.
:: "The Breaks" – Kurtis Blow ::
Like many hip-hop fans, I suspect, it hasn't always been so easy for me to get my parents to embrace the music as readily as I'd like, and I take pride in the instances where I manage to make it work. One time where that definitely succeeded was when my family went to see The Hip-Hop Nutcracker together at the Strathmore Music Center in Maryland in December 2019. We all had a great time seeing Tchaikovsky's classic remimagined with some masterful break-dancing and DJ'ing. What's more, the show was introuced by hip-hop founding father Kurtis Blow, and the dancers returned to perform to his landmark hit "The Breaks" at the end of the evening. After agreeing that it had indeed been a terrific outing, I told my parents, "Hey, maybe it's worth listening to 'The Breaks,' right?!" So they did, and agreed that it was indeed a catchy tune. Success!
Because of that, I positively remember "The Breaks" as one of only so many hip-hop songs my parents have genuinely warmed up to. The rest of the hip-hop community positively remembers "The Breaks" as one of the very first nationwide rap hits (perhaps one of the first two, along with "Rapper's Delight") and among the earliest evidence that this music could actually be used to make money, rather than only enliven local block parties. Who knows if 50 Cent would be instructing his haters to "let 'em hate and watch the money pile up" if 20+ years earlier, Kurtis Blow hadn't invited his listeners to "clap your hands everybody if you got what it takes, 'cause I'm Kurtis Blow and I want you to know that these are the breaks," for instance?
:: "In Da Club" – 50 Cent ::
It may have branched off into "political," "conscious," "gangsta," and more over the years— but since its inception, rap has first and foremost been party music. The genre was informally born at NYC block parties in the 1970s; its first major single invited us all to a party that would go "on and on 'til the break of dawn;" and some of its most successful hits have been anchored around punchlines from "you gotta fight for your right to party!" and "jump around, jump around, jump up, jump up, and get down" to "go, go, go shawty, it's ya birthday, we gonna party like it's ya birthday!"
About that last line, too… it wound up being one of the most universally recognizable opening lyrics in music history and surely helped "In Da Club" top the Billboard Hot 100 charts for nine straight weeks and become one of the most widely-heard songs on the radio ever. Meanwhile, the accompanying album, Get Rich or Die Tryin', sold 1.7 million copies in its first two weeks of release and established 50 Cent as a certified megastar. Personally, I remember "In Da Club" as one of the two songs (along with "Lose Yourself," of course) that introduced me to rap music as a kid. Having finally gotten the chance to 50 Cent perform live on the Final Lap Tour last week, and seen just how wildly the crowd reacted when he closed the main set with his first smash hit, I am confident that people will forever be ready to "party like it's ya birthday" whenever "In Da Club" comes on.
:: The Unseen – Quasimoto  ::
In the similar vein of experimentation and pushing the boundaries of hip hop, I'd be remiss to discuss MF DOOM's alter ego King Geedorah without paying homage to Madlib's similar side quest, Quasimoto. One of the most influential DJs and producers – collaborating with the likes of MF DOOM, J Dilla and Freddie Gibbs – Madlib was a monumental staple of such rappers' stories, and soon became an honor to work with amongst rhymers of all generations. A project unlike any other, Quasimoto's The Unseen features Madlib's own voice and rhymes to the sound of his undeniably suave beats. Embarrassed by his low voice, the persona of animated, high-voiced alter ego Lord Quas was created, an animal-like character whose verses are a result of Madlib's ingenious slowed-down recorder, where he would rap slow and then speed the recording back up to produce the distinctive high-pitched sound.
The record is incomparable – Madlib is quite literally conversing with himself through the lens of a fictional character whose fixations often include violence and drug use. Yes, it's bizarre – but it's artful, tasteful, sophisticated, and just plain cool. Polished production, a staple feature of any Madlib-breathed record, is once again highlighted through sample selection; jazz quartets, Wes Montgomery, the flurry of a flute, chopped and slowed down synth lines… his creativity knows no end. The Unseen blesses every Madlib fan who's ever wondered what is going on in that gifted mind of his.
:: "Fight the Power" – Public Enemy ::
What are the "powers that be," exactly? And how are we supposed to fight against them? We don't know for sure. In a sense, that contributes to the enduing utility of Public Enemy's signature song— it reminds us that it's important to always be bold, abrasive and confrontational, no matter what the context may be. It also helps that this was the first rap song ever to be prominently featured in a Hollywood film (Spike Lee's Do The Right Thing) and that it also reemerged in fiery remix form amidst the terrible turbulence of 2020. "Fight the Power" seems destined to forever remain rap's defining political protest anthem.
:: "Empire State of Mind" – Jay-Z ft. Alicia Keys ::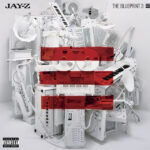 Hip-hop culture is a pure product of New York City, so it makes sense for this list to include at least one song that sings the praises of rap's birthplace. The thing is, though… there don't seem to be that many of them out there. You're far likelier to hear rappers talk about what a gritty and grimy place the Big Apple is ("N.Y. State of Mind," "Things Done Changed," "Shook Ones Pt. II," and "The Message" are all cases in point there) than have anything kind to say about the place that so many of them call home. // One glorious exception is "Empire State of Mind," which, curiously enough, is rap titan Jay-Z's only #1 single as a lead artist. Jigga Man name-checks countless staple features of his hometown (Broadway, yellow cabs, the Statue of Liberty, you name it) and lets everybody know, "Welcome to the bright lights, baby." Joining the Brooklyn rapper is Manhattan singer and pianist Alicia Keys, who assures us all that "these streets will make you feel brand new, big lights will expire you!" 2009 marked three whole decades since hip-hop first went mainstream via "Rapper's Delight," and "Empire State of Mind" celebrated that 30th anniversary as vibrantly as anyone could have been anticipated in the genre's native city.
:: "Forever" – Drake, Kanye West, Lil Wayne & Eminem ::
My inner 17-year-old still gets pumped at the thought of this joint from '09. Drake, Kanye, Weezy and Shady… all on the same track at once!!! The lineup alone makes "Forever" a standout — how often have arguably the four biggest MC's of the moment all come together on the same track?— and no one's contributions seem phoned in; everyone delivers the goods here. Plus, as a longtime Eminem fan who had it rough during his lengthy hiatus in the late '00s, I credit this stunning guest verse for helping him to reposition himself and launch his comeback, which would come full circle on the following year's Recovery.
:: "The World Is Yours" – Nas ::
OK, so what really is the best debut solo rap album of 1994— is it Ready to Die by the Notorious B.I.G. or Illmatic by Nas? Many have debated; few have concluded. But one thing that can be done, though, is to celebrate some of the strengths these these two landmark both share, one of which is their deft balance between gritty urban dramas and more upbeat, lighthearted material. Just as Biggie lets us know how rough Brooklyn in the '90s was on "Things Done Changed" and "Gimme the Loot," only to invite us all to chill out and party later on with "Big Poppa," Nas lets us know that the scene in nearby Queens in the '90s was no prettier ("The city never sleeps, full of villains and creeps"), only to bring us along to a much more optimistic setting a couple tracks later.
"The world is yours, the world is yours!" he declares us all on one of Illmatic's high points. He even slips in a bit of financial assurance for good measure— "I'm out for presidents to represent me. Say what?!" And plenty of his deftest wordplay ever ensues from there on. There's no way can we celebrate hip-hop's big birthday without giving a shout-out to one of its most widely beloved albums, Illmatic. The best of 1994? Debatable. But one of the very best of all time? Utterly indisputable.
:: Good Kid, M.A.A.D City – Kendrick Lamar ::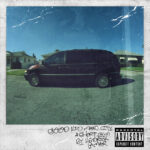 "Mass hallucination, baby." Rappers like Kanye West and Jay-Z might have defined my first foray into hip-hop, but Kendrick Lamar is responsible for making me a definitive lifelong fan. 2012's Good Kid, M.A.A.D City is raw, unfiltered, provocative, and utterly engulfing: From the beautifully hypnotizing, vibe-inducing "Bitch, Don't Kill My Vibe" and its timeless entrance, "I am a sinner who's probably gonna sin again. Lord forgive me, things I don't understand. Sometimes I need to be alone." to the feverish, caustic, and emotionally-charged  "Backseat Freestyle" ("Martin had a dream… Martin had a dream… Kendrick have a dream!"), to the poignant observations within "The Art of Peer Pressure" and the heavy-hitting, self-aware "Poetic Justice," Lamar's sophomore record – billed as "a short film by Kendrick Lamar" – brought listeners deep into the heart of his hometown of Compton, shining a revealing light on his own coming-of-age experiences and those of his peers, mentors, and friends. As a rapper and writer, he offered himself as an open book, and his record continues to feel like a memoir of his youth – and a prescient one, at that: "Step on my neck and get blood on your Nike checks, I don't mind, 'cause one day you'll respect the good kid, m.A.A.d city," Lamar declares.
And DAMN… if he wasn't right all along.
— — — —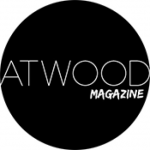 Hip-Hop's 50th Anniversary
the playlist
---