Nashville pop artist Caroline Kole indulges in temptation and risk in "What If," a bold question and an empowering statement.
— —
Society isn't designed for outliers: Our organizational structures promote convention and tradition as means of maintaining order and balance, despite the fact that adapting and evolving have, for millenia, been the basis for our species' survival. Like two magnets pulling apart slowly, it's hard to resist the charted course – but that doesn't mean it's right for everyone. Caroline Kole indulges in temptation and risk in her new single "What If," a bold question as much as it is an empowering statement.
No hesitation
When I see something that I like
Damn this temptation
I shouldn't but I just might
And it's your fault that you look that good
I wouldn't wanna help myself even if I could
Listen: "What If" – Caroline Kole
---
Atwood Magazine is proud to be premiering "What If," the latest single from Nashville-based indie pop artist Caroline Kole. A 21-year-old taking on the world in more ways than one, Caroline Kole recently pulled a "Taylor Swift" – transitioning from her teenage career as a country artist into the realm of pop and electronic music. Her self-titled debut EP released a mere two months ago in May 2018 via Starstruck Records, with singles "Right Now" and "Ghost" racking up over 150,000 and 200,000 Spotify streams alone – a testament to the fact being new to a genre means nothing if you're good at what you do.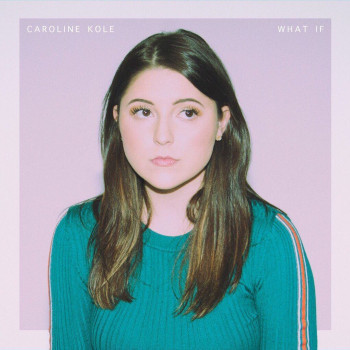 A well-timed follow-up to her pop debut, "What If" explodes with electro-pop brilliance and bravado as Caroline Kole asserts herself as a person of interest for 2018's indie pop canon.
What if I did? What if I did?
What if I did exactly what I wanted?
We should try it; you might like it
What if I… What if I did?
You might like it
What if I did?
"I've come to the conclusion that life's too short to wonder what if?" Caroline Kole tells Atwood Magazine. "That doesn't mean I practice what I preach, but I'd like to, and I wrote this song to remind me to go after what I want. I hope it inspires others to do the same! And I hope it makes people want to dance a bit too."
Essentially, "What If" is a mantra to live by – a goal we might all strive for at some point in our lives. Bubbling, bright, and daring to break out of the box, "What If" speaks volumes of Caroline Kole's artistry and potential, promising even further great things to come. Stream Caroline Kole's "What If" exclusively on Atwood Magazine!
— —
— — — —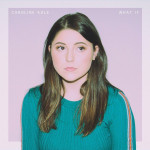 ? © 2018
:: Stream Caroline Kole ::