Bruce Springsteen has never shied away from reflecting on bleak and dismal social themes such as unemployment, the HIV and AIDS crisis, and working-class toils, but on his mighty 20th album 'Letter to You,' The Boss is turning the attention upon himself.
Stream: 'Letter to You' – Bruce Springsteen
---
For each of us, there comes a time when we realise there is a longer road behind us than in front. As the last living member of his high school band, The Castiles, and at the age of 71, Bruce Springsteen has recognised and begun to accept that reality. Letter to You is an ode to the past, present, and in some ways an uncertain future.
The writing of this record began, unknowingly, in the 1970s, before the success of Greetings from Asbury Park, NJ. The tracks "If I Was the Priest", "Janey Needs a Shooter", and "Song For Orphans" were written by a 20-something Springsteen whose skepticism towards sentimentality and nostalgia governed much of his writing. His past skepticism is most evident when a gravelly Springsteen sings "It's about time I played the man and took a stand where I belong//And I forget about the old friends and the old times" on the quintessentially Springsteen track "If I Was the Priest." Another tell-tale sign of early Springsteen tracks on Letter to You is the presence of fictional characters. The melodic "Janey Needs a Shooter" tells a fictitious tale of predatory doctors and priests from whom Springsteen protects the concocted character, Janey.
However, The Boss doesn't stick around in the past for too long. Most tracks on Letter To You were written much more recently, by a Springsteen who is more concerned with mortality than nostalgia. The opening track, "One Minute You're Here", feels warming yet stark. The light beat of a tambourine and twang of a guitar paired with the shade in Springsteen's voice is the perfect metaphor for the bittersweet nature of a finite life. "Last Man Standing" has a similar effect. As the only living member from his high school band, Springsteen embodies the persona of the last man standing and pleads "Rock of ages lift me somehow". Despite its sombre subject, "Last Man Standing" has a subtle aura of acceptance, and even feels comforting at times, particularly during the Clarence-esque saxophone solo performed by the late E-Street member's nephew, which is poignant in itself.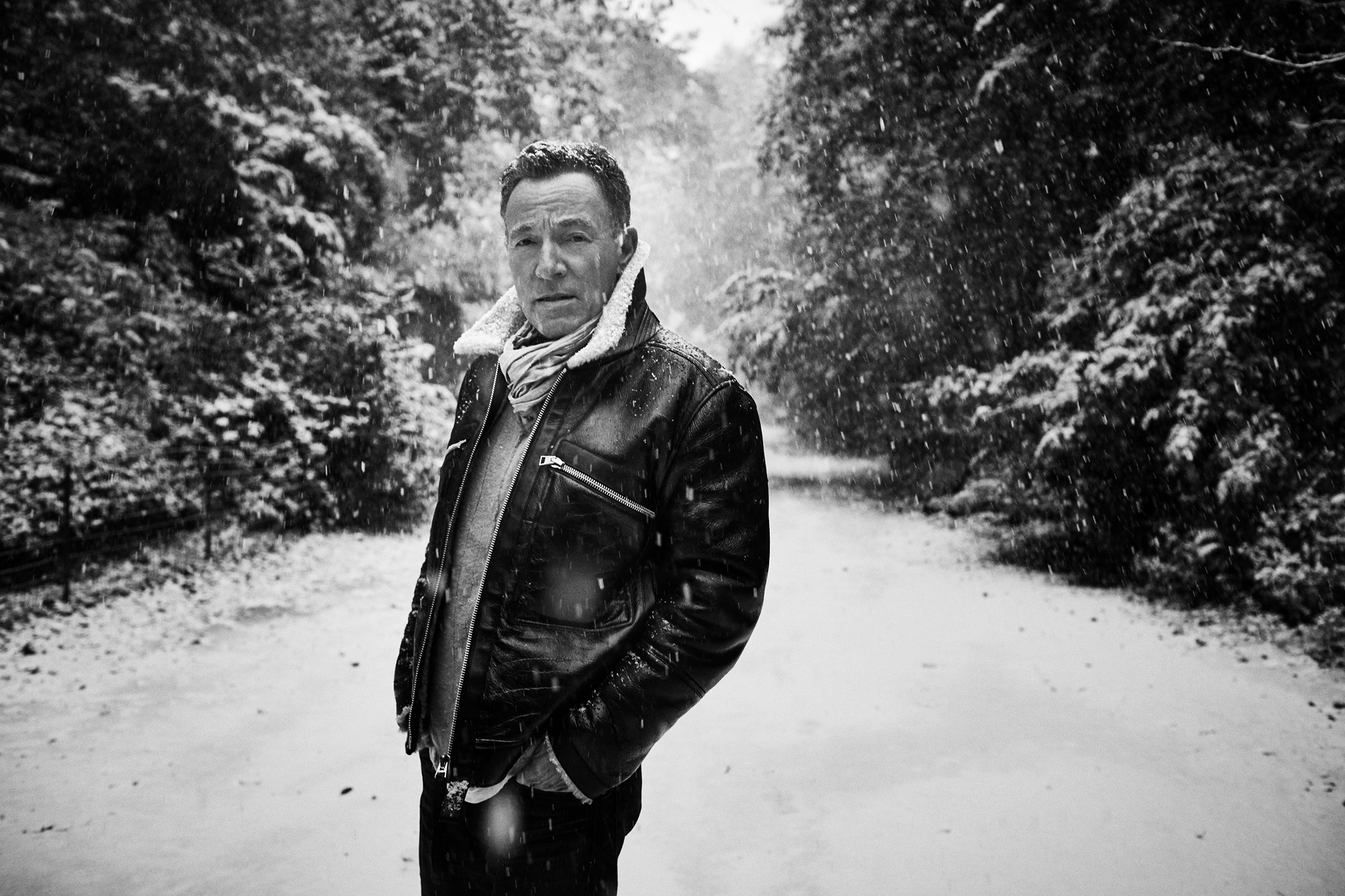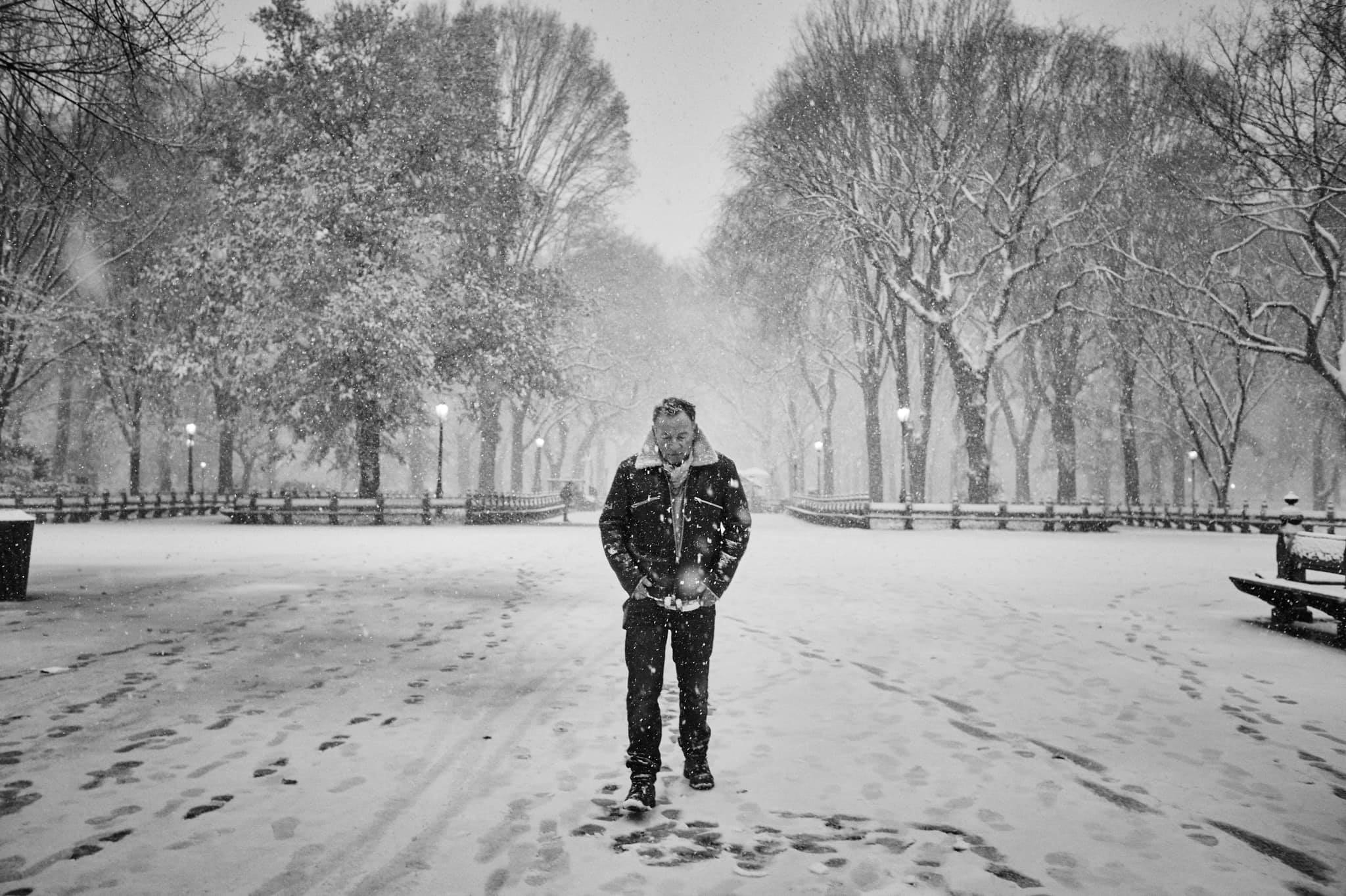 Rainmaker says white's black and black's white
Says night's day and day's night
Says close your eyes and go to sleep now
I'm in a burnin' field unloadin' buckshot into low clouds
Rainmaker, a little faith for hire
Rainmaker, the house is on fire
Rainmaker, take everything you have
Sometimes folks need to believe in something so bad, so bad, so bad
They'll hire a rainmaker
Slow moving wagon drawing through a dry town
Painted rainbow, crescent moon, and dark clouds
Brother patriot, come forth and lay it down
Your blood brother for king and crown
For your rainmaker
– "Rainmaker," Bruce Springsteen
Letter To You takes a breather from the swirling concept of mortality as Springsteen makes the album's only political statement on "Rainmaker." A guitar with a western-style reverb introduces the song before Springsteen dives full-throttle into the stadium-ready chorus. However, Springsteen swiftly takes the album back to its focal message on "Ghosts." The percussion-led track is poised for stadiums and flaunts the E-Street Band in their full glory. Mortality might be the emphasis of Letter To You, but "Ghosts" makes a very clear point: Bruce Springsteen is still alive.
Losing friends and loved ones is a tough concept to grapple with, but as Springsteen sings, "I'm alive, and I can feel the blood shiver in my bones," what resonates is just how wonderful it is to feel alive, despite missing those you have lost. Accepting mortality and living life fully with the dead by your side and in your mind is the best way to deal with our finite existence, and Springsteen seems to know that.
With the finesse that only a musician in the fifth decade of his career possesses, Springsteen completes Letter To You with "I'll See You In My Dreams". The track is deeply emotional, but that is not to say it is sad. For a song about death, "I'll See You In My Dreams" is folky, remarkably upbeat, and heartening. For anyone who has dealt with death, the lyrics "We'll meet and live and laugh again//I'll see you in my dreams//Up around the riverbend//For death is not the end" are hauntingly resonant. It is not often that a song is so universally relevant, but I'll See You In My Dreams is a poetic tribute to anyone who has ever lost.
Like all of Springsteen's endeavours, Letter To You is musically enticing and honest, but moreover, it feels like an intimate statement from The Boss himself and a universal message all at once. 
Few experience a career as successful as Bruce Springsteen, and only legends can still secure a UK number one with their 20th album. Letter To You is a testament to Bruce Springsteen's longevity and musicality and will be a delight to hear live in a post-lockdown world when life and music can be enjoyed to the maximum.
— — — —
? © Danny Clinch
:: Stream Bruce Springsteen ::
---