In an age where it's harder to break – let alone transcend – into jazz than ever, Mathew V is bucking the trend, and throwing caution to the wind.
Stream: "The Man I Love" – Mathew V
---
Vancouver-based singer/songwriter Mathew V is a rare breed – a vocalist keen on tipping his toe into the age-old world of vocal jazz.
Indeed, the young vocalist is primed for greatness, as his smooth yet powerful vocals caress listeners' ears as they dive into his latest and greatest, Anything Goes. If you're one for jazz – vocal jazz, specifically – this one is for you. Perhaps heaping lofty expectations of the great vocalists who have linchpinned the genre might be too much weight to thrust onto the young singer.
Still, one listen will leave would-be fans in an apparent state of disbelief, as Mathew V's Anything Goes handily nestles in alongside his influences transcendent past works. And so, if you're looking for some mood music or something blissfully serene to soundtrack your sleepy winter evenings, give Anything Goes a try.
As he prepares to stake his claim amongst a bustling scene, Mathew V beamed in with Atwood Magazine to dig into his latest record, his approach as a songwriter and vocalist, and his thoughts on the jazz scene as it stands today.
Anything Goes is out April 14 via 604 Records; stream the album's lead single, "The Man I Love," out now!
— —
A CONVERSATION WITH MATHEW V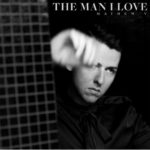 Atwood Magazine: Tell me about the origins of Anything Goes.
Mathew V: I grew up training in jazz, opera, and musical theatre. Jazz music is a huge part of my foundation as a singer, and it felt like the right time for me to dive back into this music and really sing. Although it's the first time I'll be releasing jazz music in a public forum since I started my career, this music has always been a part of my life and has inspired all of the songs up to this point.
How do you feel you've progressed from your last record, if at all?
Mathew V: I think that I've grown up a lot. This new record feels a lot more adult, and I'm much more sure of my choices. I feel more comfortable taking risks and standing on my own two feet, which feels really good. I also did a lot of vocal work for this record. I think I'm the strongest my voice has ever been.
What is your compositional process like? Do the lyrics come first?
Mathew V: I'm a big melody first guy. I could hear an amazing singer sing the phone book, and I would know exactly how they felt based on how they sang it. I like to think that words are a vessel to help communicate the message/emotion of the melody.
Which songs on the new record are your favorites, and why?
Mathew V: I think I have a different favorite song for different moods. The record goes through a lot of different tempos, moods, and styles, which was exciting. If I had to pick a favorite, I'd lean towards the original track "My Boy" because creating a song from scratch that fit this project was such a fun challenge.
Describe your approach. Are you one to sing from the heart or the head?
Mathew V: I think it's a bit of both. As a trained singer, I'm always a little in my head, making sure I'm singing safely and thoughtfully. With that being said, the best takes are always the ones where I zone out and just feel the song. I think a lot of those emotion-led takes made the final cut for the record.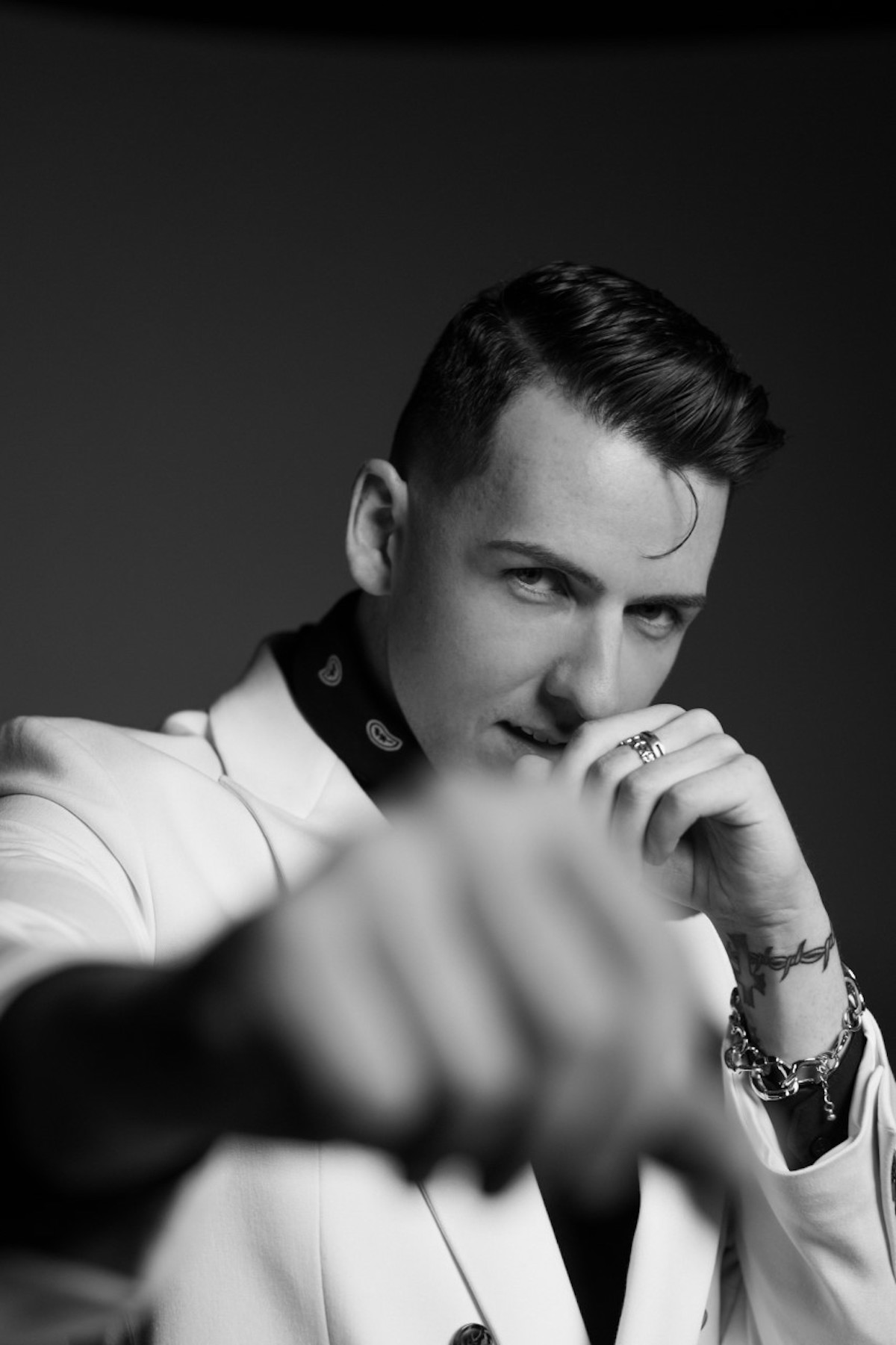 What's your secret to the perfect vocal melody in a jazz song?
Mathew V: I'm big on an earworm. I try my best to move forward with songs that end up stuck in my head all day. Songs that I can't help but hum in the shower. Those songs tend to trigger my instincts and hit me right in the heart.
What about today's jazz scene excited you most, and what concerns you most?
Mathew V: I was initially quite nervous as it was hard to find queer representation in the vocal jazz space. It's always nerve-wracking entering into a space where you haven't seen/heard people like you before, but I'm excited to tell my story from my honest perspective. It feels great being able to stand in my truth and sing about my personal experience.
— —
Stream: "The Man I Love" – Mathew V
— — — —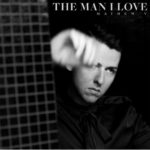 ? © Matthew Miller
:: Stream Mathew V ::
---