The third installment of their musical journey to date, Utah indie/alt band Brother. unveil VOLUME III, giving us further insight into their deep and introspective minds.
•• •• •• ••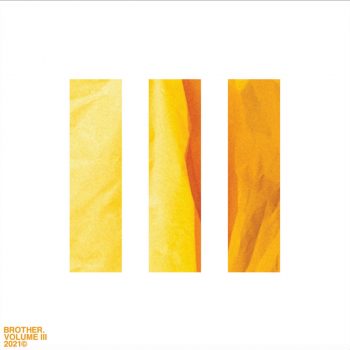 It's been a while since Utah indie/alt band Brother. have blessed us with an album. In fact, it was back in 2018 that they dropped the second album (aptly named Volume II) and it's become evident just how much the band's sound has evolved over the years. Written over the pandemic and a time where the five-piece were forced to slow down and allow their minds to wander, the result is a beautifully reflective collection of songs, touching on relatable themes that we all experience over our lives. Across the 11 songs on Volume III, we witness the band delving into love and relationships, mental health, questioning religion, and everything in between. Band members Chuck Emery, Nathan Standage, Erika Goodwin, Scott Knutson, and Elias Pratt have brilliantly perfected the formulation of infectious, yet melancholy indie/alt anthems, which air some of their most vulnerable thoughts and emotions.
'Volume III' – Brother.
Starting the album off is "Oxidate," a song that speaks of a lonely person, tired of feeling different from the rest of the population. Accompanied by a comical music video of bassist Standage rolling through life, the track depicts the need to fit in, while wanting to feel accepted for who you are.
Hard life, tough break. Wouldn't have it any other way.
I'm right, always,
Never fall and never make mistakes
"Goodnight Girl" debuts as the bands' first official love song. Emery admits, "I have always steered away from writing love songs because they have always felt forced, predictable, and cheesy. But I wanted to capture the cheese and make it feel fresh again. I wanted honesty in the song but wanted to also keep it cryptic. The music is a fun combination of typical pop synths, 90's feeling guitar, and loose vocals. After throwing in the guitar chords against the whining lead guitar, the song came together really easily." Written for his wife, the song also acts as an ode for everyone in love or the journey of finding it. Emery continues, "The story behind "Goodnight Girl" is that it is a love song written for/about my wife, April. We have always made it a priority to say goodnight and kiss 4 times before we go to sleep. The song lyrics talk about her always being there for me even through the dark times, through all our travels, through all the scares and surprises that life brings. She is my goodnight girl. She is my ride or die."
You've always loved me even when I do not love myself
Nail it through the smallest hands
We're taking off, I'm taking off with you right by my side
From California to Japan
Not only does the track succeed in delivering a love song for the masses, but its ethereal sonic approach and synth-laden melodies make it a total earworm. Through their cool and effortless approach, Brother. turn a cheesy narrative into the perfect go-to soundtrack for long road trips.
You are my goodnight girl
You are my ride or die
Ain't it always sweet
Never saying goodbye?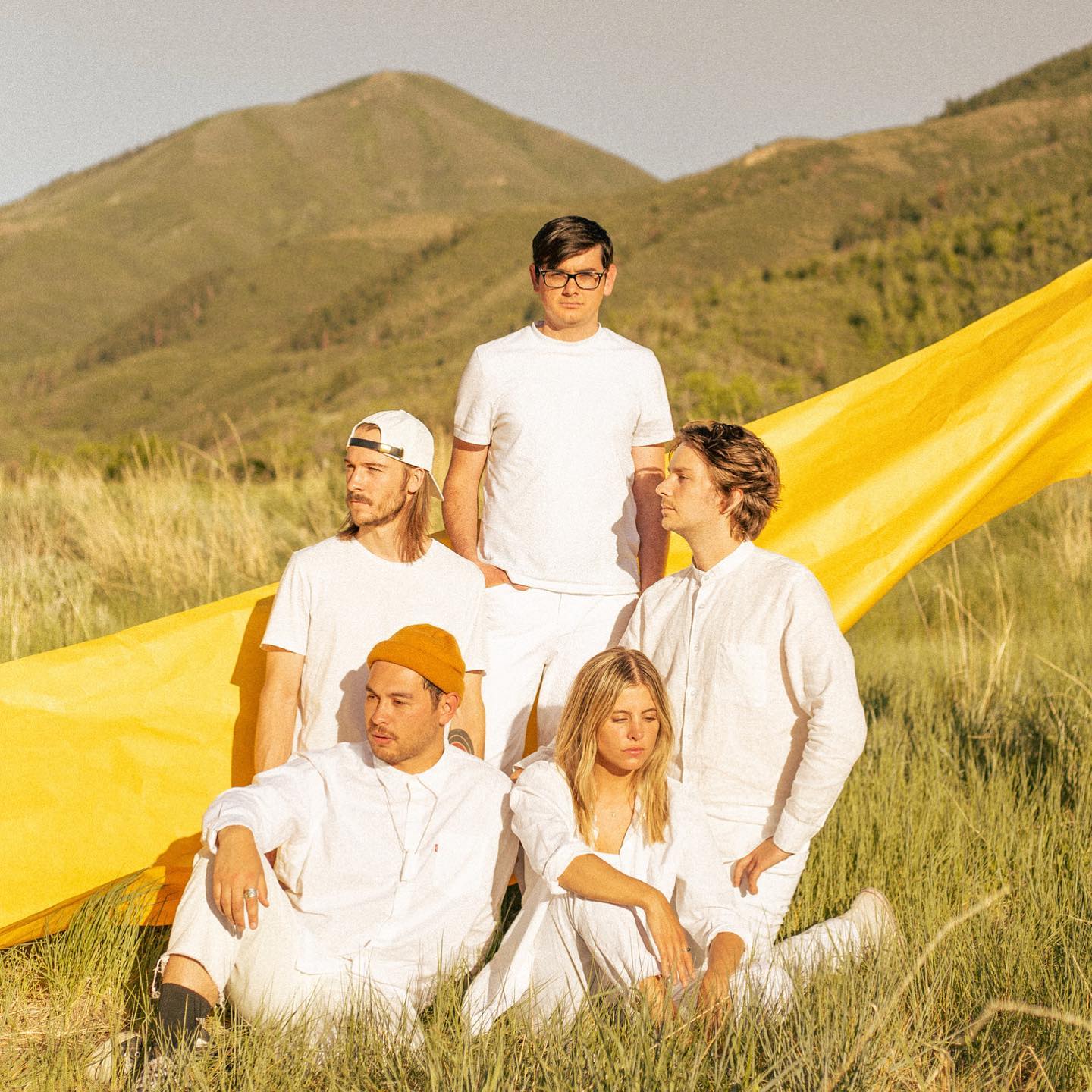 "EZ" delves deeper into the effects of the pandemic and being stuck in lockdown. Hitting the music industry hard, the band drastically felt the repercussions, with singer Emery struggling with his mental health. Emery confides, "I felt like my whole world was ending. All of our plans for touring, releases, and our goals were halted. I had worked so hard on setting it all up and all of it was canceled. The uncertainty of what the future held threw me into a deep depression with intense anxiety and panic attacks. After months of struggle, I realized the best thing for me was to slow down and take it easy." Its somber narrative is emphasized with a plodding rhythm, while twinkling synths add a glimmer of hope.
There's nowhere left to run
Take it or leave it
And I pocket all the pain
'Cause someday you will need it
From the looks of the music video, you might think "Don't Worry" is about a communal bowl of Korean spicy noodles. But if you dig a little deeper, you'll uncover the true meaning of overcoming life's hurdles if you just have a little faith in yourself. Whirling high-pitched synths and an echoing guitar provide the backdrop for muted vocals and an overall shimmering soundscape.
You've always loved me even when I do not love myself
Nail it through the smallest hands
We're taking off, I'm taking off with you right by my side
From California to Japan
"We're (Not) Alone" marks a time in Emery's life, where after growing up religious, he started questioning the existence of a God. He shares, "It is definitely a Brother. song as it's lyrically sad but set to a picked up, upbeat instrumental." Featuring crashing percussion and jangly guitars, the song is reminiscent of The Killers.
A unique romantic like a cardinal coming home, coming home
And we agree it's silly to pretend we're not alone. Why do I feel alone?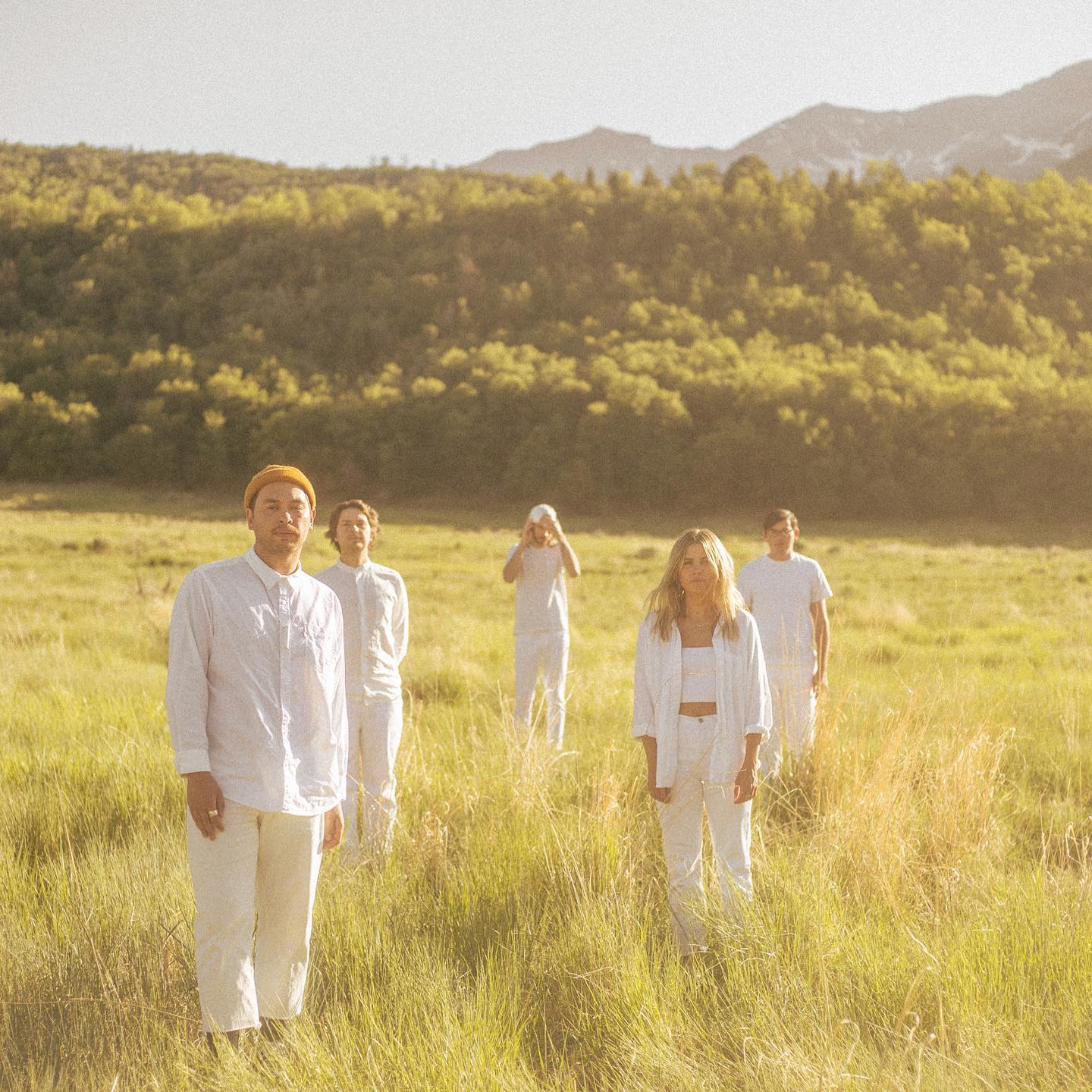 Overall, VOLUME III is a captivating release that pulls you in with each and every track. Proving the power in staying true to yourself and laying all cards on the table, Brother. has forged a strong relationship with their listeners, not only giving them a glimpse into their world but taking them along on the journey too.
Emery shares, "We are very excited about this album as it is one we did almost entirely by ourselves. We worked with a lot of other great people on this; Aaron Hendrix who helped produce some of the tracks, Greg Downs from Pale Horse Sound who did some of the mixing, Mason Winter who helped record some vocals and big shout out to Brian Zieske who mastered the album and helped us with a lot of the tracks. The majority was done by our very own Nathan Standage and myself. We spent a lot of time in our basement apartments grinding away at recording and mixing but it all turned out great and we had a blast working on all of these songs."
— —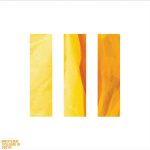 ? © 2021
Volume III
an album by Brother.