King Princess shifts her signature narrative with her sophomore album 'Hold on Baby', bringing the best elements of her sound along for the ride.
Stream: 'Hold on Baby' – King Princess
---
In the past, a new release from King Princess suggested a lush and longing ballad of heartbreak or a husky pop-rock anthem with biting instrumentals and an effortless "cool" factor.
With Hold on Baby, King Princess, born Mikaela Straus, shifts her signature narrative, bringing the best elements of her sound along for the ride. With stellar production and refreshing stripped vocals, Straus explores the epilogues of self-reflection, the unforeseen complexity of identity, and the denouement of her early 20s.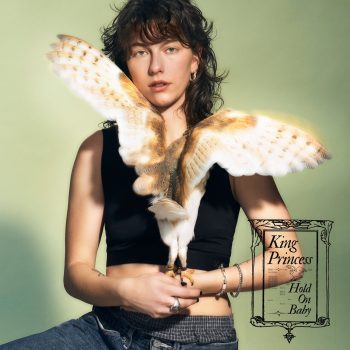 Mikaela Straus is no stranger to the music industry. Widely considered a prodigy, the writer, producer, and multi-instrumentalist credits most of her musical knowledge to her upbringing, as she spent a significant amount of her youth in her father's Mission Sound studio in Brooklyn. The artist was even rumored to have been offered a recording contract at the age of 11. After rejecting this opportunity in favor of continuing her education, Straus released her debut single "1950" in 2018, which instantly received mass praise and kudos from the established musicians such as Harry Styles and eventually went platinum. Following the success of this with the release of "Talia," Straus managed to solidify her musical competency and artistic appeal early in her career. With her first album, Cheap Queen, Straus offered a chronological timeline of her emotional development and romantic life  as she wrestled with the storm of her overnight success. With Hold on Baby, Straus has found solid ground in the chaos, and is now forced to decide how she'll handle this newfound power.  
That being said, the themes of this album bring a new chaos, marrying old and new perspectives to create a new edition of an authentic sound. Straus recognizes a shift in her lyricism and musical inspiration; this was, in fact, the intention of the work.
"I've only ever written about heartbreak," Straus shared upon her album's release. "It felt easier to talk about myself through other people. To write about situations that caused me pain, and to use them to justify my own anxieties and depression. It finally reached a point where I had to turn the barrel on myself. I'm silly, I'm anxious, I'm sad, I'm sexy. I didn't want to be scared to talk about those things anymore. The infinite dichotomy of things that make me up. I'm not a girl, not quite a boy, a lesbian, but also gay as the day is long."
Throughout Hold on Baby, Straus channels every aspect of self, constructing a patchwork of introspective musings above strategically tousled ensemble of instrumental tracks. 
Who knows when you'll call me
And I can meet you at the bar again
I hate myself, I wanna party
And pretend that I'm a star again
The album opens with "I Hate Myself, I Want To Party," which begins with a bare piano progression painted with exasperated sighs that pull the listener into a hyper-emotional stupor of drunk frustration. Toward the end of the song, the sentiment shifts to a vigorous call for change, marked sonically with a sharp turn to heavily distorted guitar and pounding drums. Screaming 'I don't wanna live like that. I don't wanna live like that, gonna take it all back," Straus pulls away from the somber perspective of the earlier verses, marking the album entirely as an internal shift, rather than a journal of external tribulations. 
In regard to the actual message of the album, King Princess has multiple interpretations. "I'm not one thing. I'm not sure I like myself, but I'm figuring it out. Hold on Baby is a search for a new heartbreak. It's a love letter to my girlfriend. It's a firm read of myself. And it's a reminder of the totems in my life that give me hope; my dog who is my fiercest companion, and the owl that represents my grandparents."
This theme of hope can be seen in "Winter Is Hopeful," which also exemplifies some of the atypical production techniques of the young artist, such as the harshness with which the lyrics "too hard" pull away from the rest of the verse. This is followed by "Little Bother," featuring Fousheé, which melts Straus' signature bright production with a gentle choir of reflection. 
I guess I'm screwed from my past life
And that's why I lost you
But if I think of the timeline
You were exhausting
But we couldn't have said goodbye
Yeah, it wasn't an option
While you're watching the paint dry
Remember you lost me
And do you feel like you should?
Could have tried a little harder
It didn't make me feel good
I was just a little bother
---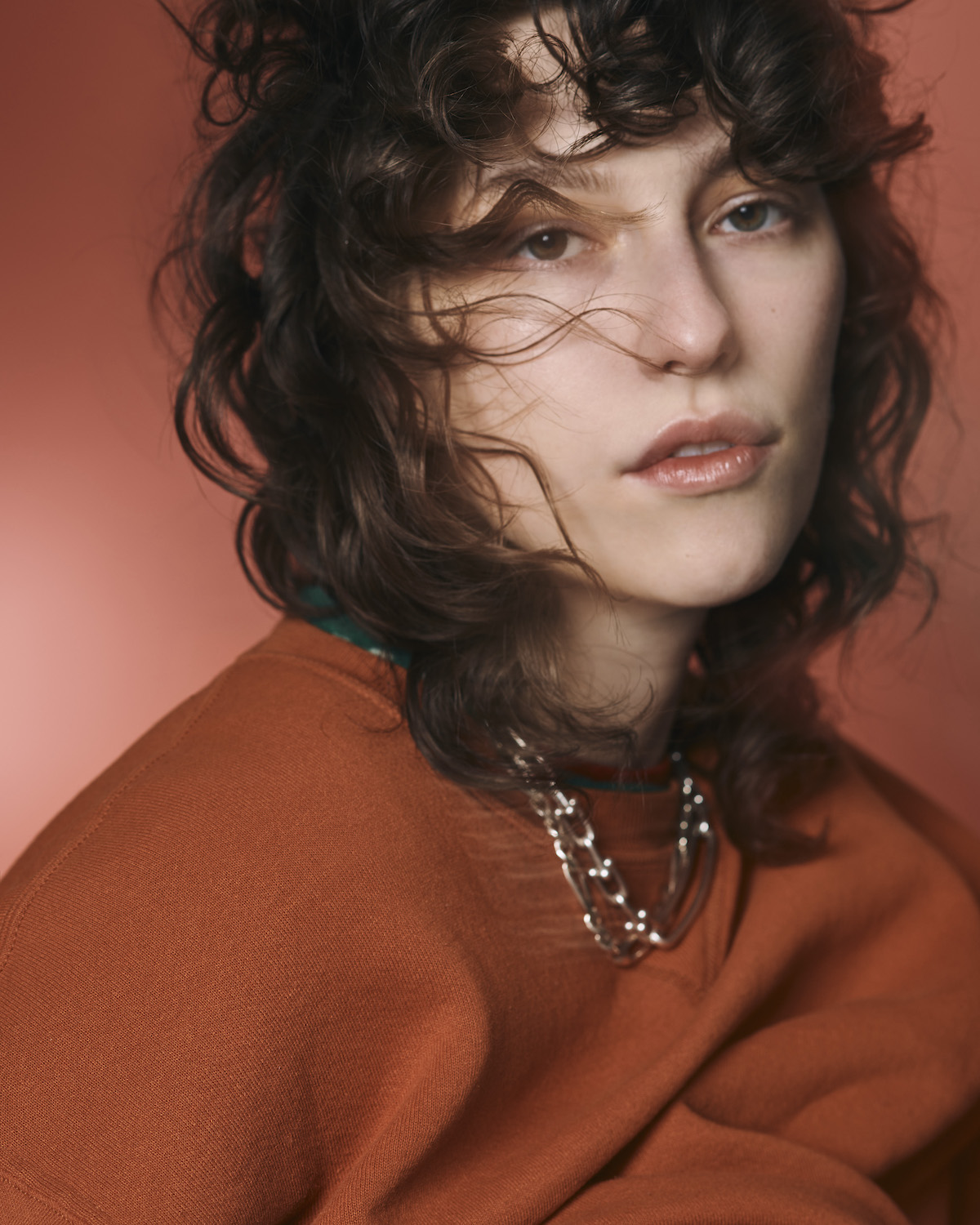 Straus famously writes and produces all of her music, and with each release she builds upon her prior musical achievements in a manner that feels entirely honest.
King Princess has maintained an exciting career in her few active years, from selling out tours to holding her own at sets at Coachella, Lollapalooza, and Glastonbury, among other notable festivals. Still, has never seemed to be the objective. Rather than creating a series of charting singles, Straus has a clear desire to improve upon herself as a creative despite external pressures. 
Straus attacks her imposter syndrome and comments on the aforementioned external influences in "Dotted Lines"; ironically, the elements that swayed her from delving into the music industry at a younger age have forced her to develop the artistic autonomy and confidence she seemed to covet in earlier lyrics.  In "Dotted Lines," Straus brings a bite of resentment to her vocals, venting like a close friend would as she races through the melody.
I think I'm tied to the bed
Pray I wake and these feelings are dead, oh
I got a lot to regret
Like dotted lines that I signed at seventeen
I'm fucking better than them
I give 'em good shit again and again, no end
They should be happy and fed, but instead
I throw a couple back on the bathroom tiles
Paint a pretty face over tears I've cried
Say a little prayer that it'll be alright
It sounds like a song but it hits like a Bible
---
---
The final track and featured single on the album, "Let Us Die" features one of the final performances from the late Foo Fighters drummer Taylor Hawkins. If the tone could be summed up in a word, this writer would choose exhausted. Straus brings us to a moment familiar to all of us in some capacity: A crossroads between maintaining an unfulfilling position or moving forward to the unknown, whether in life, love, or any other pursuit.
"I want this album to give you all some strength in accepting ourselves; as chaotic as we can be," King Princess stated in her album's 'manifesto.' "It's not easy being alive and I feel indebted to you all for providing me air to breathe in this insane world. That's what King Princess has always been about at its core. Making a home for us to feel safe and weird and messy and imperfect. You are not alone in your feelings. I bet you I feel and have felt the same. This album is for anyone who needs a sanctuary to be vulnerable. I'm here with you, and I love you."
— —
Listen: "Let Us Die" – King Princess
— — — —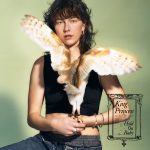 ? © Collier Schorr
:: Stream King Princess ::
---