After ending a tumultuous relationship with RCA Records in 2017, Australian pop star Betty Who returned last month with 'Betty,' her first studio album as an independent artist. And she's never sounded more like herself.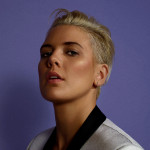 — —
I tried to take everything I have learned from the last seven years of being in this industry and turn it into my best album yet.
The penthouse of West Hollywood's Soho House is overflowing. Hoards of the young and the upwardly mobile crowd the bar and adjacent lounge. They partake in evening cocktails, networking meetings, and one or two photo editing sessions on glowing laptops. The view on the terrace is unobstructed from Century City to the downtown skyline, way out on the horizon. Lights dapple the Valley floor like midnight reflections on an infinity pool. It's too rich a sight for me, so why am I here?
The answer comes close to 9:30. The DJ vacates the tiny booth in the center of the room and the master of ceremonies takes over: Bobby Berk of Queer Eye fame (seriously, how did I manage to get here?). With a few words I can barely make out over the barroom squall, a crowd begins to congregate around the stage. And there she is, unmistakable at an Amazonian six foot two plus heels, dolled up in a platinum wig and neon pink tube dress. She lights up the room even without a spotlight.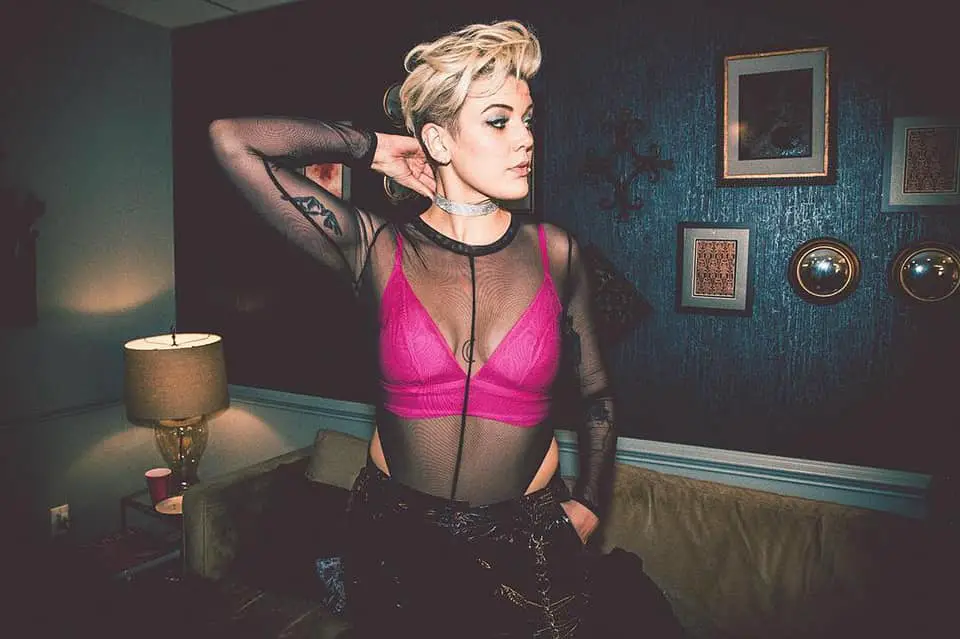 Jessica Anne Newham — better known by her stage name Betty Who — has traveled a long way to be here. No more than a few days ago, she shared the bill with Kesha on her Weird & Wonderful Rainbow Ride, and right before that closed a massive multi-city tour opening for Panic! at the Disco (of which I was fortunate to catch the final electrifying night when she and Brendon traded vocals on a victorious #LoveWins rendition of "Girls/Girls/Boys"). And of course there's the matter of her self-titled album Betty that dropped just over a week prior to that night. To say she's been busy is a bit of an understatement.
It's fitting then that tonight's performance is so subdued — just a piano and the tour de force that is her voice. Considering she's an artist who thrives on danceable electropop and an irresistible energy that practically shoves you out of your seat and moves you like you're possessed with the spirit, it feels like a bit of a breather. Or perhaps it's the deep breath before the party really starts.
"I have worked a lot on figuring out what makes me happy, what fulfills me, what is worth my time and what's not," she tells me after the show.
These are important lessons for someone who's been making the rounds as much as she has. In the past few years alone, she severed ties with RCA (the record label that put out her first two releases), had a featured performance on The Bachelorette, recorded the season two theme song for Queer Eye, got engaged to photographer Zak Cassar, and made it into the studio to record her new album. It's enough to overwhelm most ordinary people; good thing she's anything but.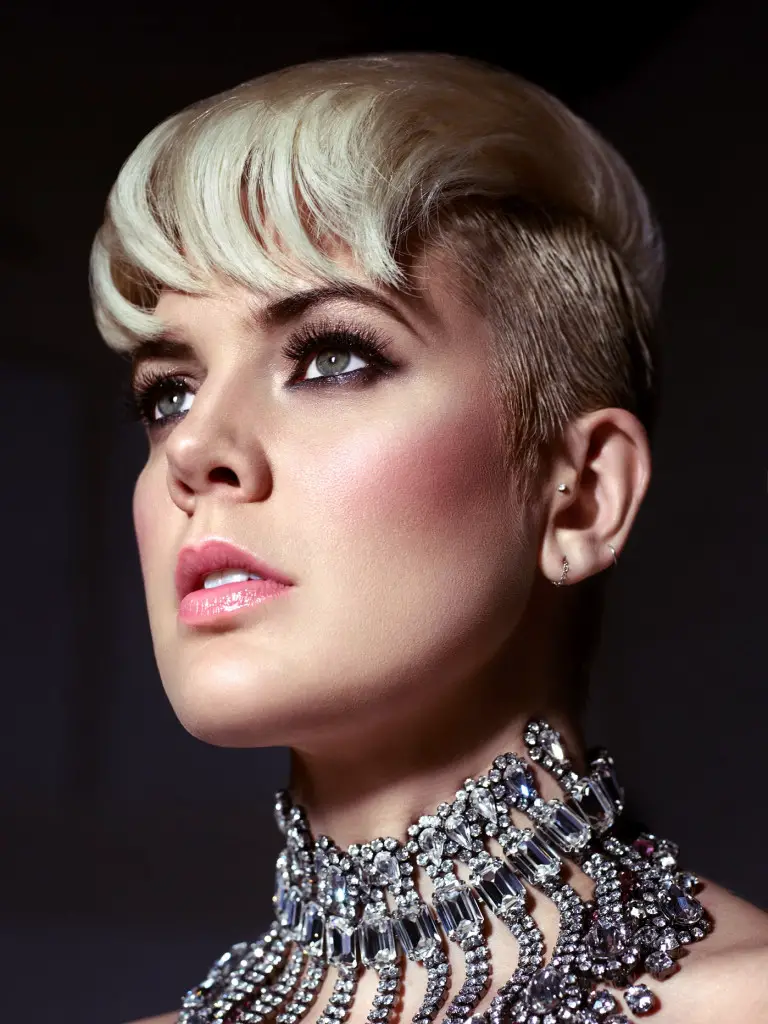 After a childhood in Sydney, Australia, Newham attended the Berklee College of Music in Boston. There she met producer Peter Thomas, who immediately saw potential in her songwriting. Together, they began to shape her sound into the anthemic dancepop she would soon be known for.
In 2010, the pair released "Somebody Loves You" as a free download, and it soon spread like wildfire. When Spencer Stout uploaded a video to YouTube featuring the song of him proposing to his boyfriend with a flash mob, it became a viral sensation. It was an anthem for the LGBTQ+ community and a declaration that Betty Who was here to stay. The success of the song led her to signing with RCA Records in September 2013.
Betty Who's relationship with the record label produced two pop gems — 2014's effervescent Take Me When You Go, and 2017's '90s radio throwback The Valley — but it also led to a bit of hardship. "When you write a song in the studio, you know that sometimes it won't come out for years if ever," she reveals. "That feeling is terrifying because you can finish a song and be so excited about it, and if two years go by before anyone hears it, you're sick of it and it's not special or real anymore."
Though she loves all the music she's created, the bureaucracy of the music industry was sapping the joy from her process. "I wanted to put music out that was relevant and real to me in this moment, not a compilation of my life from the last four years." So she said "thank u, next" and struck out on her own.
Two years later, Betty Who has given us her first statement as an independent artist: The aptly eponymous Betty.
"I always knew I wanted to put out a record with that title eventually," she shares. "There was something about the energy of this record, how excited I was for my fans to hear it, how ready I was to be out in the world doing what I loved. The moment felt right."
I just thought, 'This is my self-titled album.'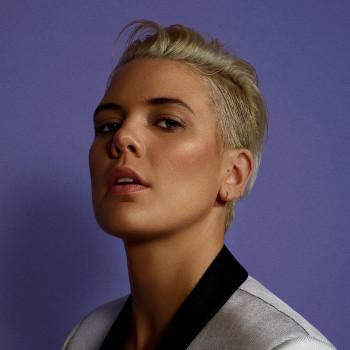 From the first few seconds of opening track "Old Me," something already feels different. Where TMWYG and The Valley seem polished and shrink-wrapped for mass consumption, here Betty opens her diary for all to read.
Wake up and I'm feeling fly
This morning feels like summertime
Naked in my living room
And just like that I'm over you
It's the sound of the chains coming off, the windows bursting open, sunlight filling the room after a long winter. This is her most joyful release, and it shows. "I wrote [Old Me] once I was out of my record deal and was feeling so free and like the sky was the limit."
That energy carries over to the rest of the album. It's still a checklist of everything she's done best for years — the bright synths, the confessional acoustic interludes, the earth-shattering vocals — but this time they're infused with a sense of positivity and self-exploration that haven't been apparent before.
Liberation and confidence and openness rule this record. I wanted it to be raw yet fun, heartbreaking yet uplifting. Human beings have so much emotional range, I'm still discovering mine and figuring out what the best way to showcase it is.
Even before the album's release, her appetizer EP Betty, Pt 1 and its accompanying music videos let on a change in tone. "Taste" in particular — a hot and sweaty "you up?" tease with a funk-laden bass hook — takes the concept of self-love to the next level. The lyrics spin a yarn about someone immediately regretting their post-2 AM booty call. But the body wants what it wants, and "the worse they are, the better they taste."
---
The video for "Taste" cranks the heat factor to eleven. Betty plays a dual role in it, both an exotic dance and the leather-clad G-Eazy type who looks on with lustful eyes. This immediately evokes a radical take on self-love. "I had the idea for years that I wanted to make out with myself. Don't ask me how or why, but my crazy brain decided it was a good idea," she laughs. "Then as we started actually filming it and seeing how good a job we were doing at making both characters me… We were all pretty moved by what a statement it was. Be your own daddy. It was a very intense moment of sexual empowerment for me."
Other songs on the record like "Old Me" and the lusty slow jam "All This Woman" play into that same idea of empowerment in a celebratory way. Like Kesha before her, Betty Who mines her masterpiece from personal struggle. No wonder the "Rainbow" songstress sought her out for her Caribbean adventure.
"I think I lost myself there for a while, feeling so unlike me. Depression does that to you; it strips you of everything you think you know about yourself and turns you into a person you don't recognize."
Anyone who's tried being human for a while can probably empathize. As much as mental health has made its way into the public conversation recently, treating and learning to live with it is still very much a quagmire. Take my word for it as someone who's been there: It sometimes isn't enough to force yourself out of bed and choke down solid food. It sits on you like an immovable weight.
"I didn't know if I'd find my way back," she confesses. "Turns out it wasn't about finding my way back, it was about finding my way through and once I came out the other side I felt like such a badass. Like I could do anything because I had been through the worst of it already." Our trauma comes with us wherever we go, but it doesn't have to continually wound us. The scars make us stronger. And though the depression never truly goes away, we can learn to live with it and create something beautiful.
Betty is the album Betty Who was always meant to make: A nonstop shot of pop bliss bursting with vulnerability.
It's fun, empowering, and moving in equal measure. More than anything though, it feels like a statement straight from the artist's mouth. In a mainstream music machine that values stream counts and an arsenal of songwriters per track, that kind of authenticity comes like a breath of fresh air.
"I think my new outlook on life is rooted in this feeling of survival and being so proud of myself, not for my darkest moments, but for still being able to have good days in those dark days. I think you can hear that love and care I feel for myself in these songs."
I could certainly hear it in the Soho penthouse, swaying side to side with a handful of other souls. This is the breaking dawn after the storm, an artistic and personal triumph that we're all invited to dance to. Since Betty Who has no plans of slowing down, this is a party that won't end any time soon.
And for fans of Tunes & Tumblers, Betty would describe her music as "a tequila on the rocks with a squeeze of lime. Because it can get you to have a good time but still be savoured and appreciated."
— —
— — — —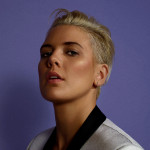 ? © Ben Cope
Betty
an album by Betty Who
---
:: BETTY WHO TOUR DATES ::
5/07 The Catalyst – Santa Cruz, CA
5/08 The Fillmore – San Francisco, CA
5/10 Neptune Theatre – Seattle, WA
5/11 Neptune Theatre – Seattle, WA
5/12 Wonder Ballroom – Portland, OR
5/15 First Avenue – Minneapolis, MN
5/16 The Vic Theatre – Chicago, IL
5/17 Vic Theatre – Chicago, IL
5/18 Delmar Hall – St. Louis, MO
5/20 Newport Music Hall – Columbus, OH
5/22 Terminal 5 – New York, NY
5/23 Union Transfer – Philadelphia, PA
5/25 Stone Pony – Asbury Park, NJ
5/28 9:30 Club – Washington, DC
5/29 9:30 Club – Washington, DC
5/30 9:30 Club – Washington, DC
5/31 Variety Playhouse – Atlanta, GA
6/01 Cannery Ballroom – Nashville, TN
6/03 Republic Nola – New Orleans, LA
6/04 Saturn – Birmingham, AL
6/06 White Oak Music Hall – Houston, TX
6/07 Mohawk – Austin, TX
6/08 Canton Hall – Dallas, TX
6/11 Summit – Denver, CO
6/12 The Complex – Salt Lake City, UT
6/15 The Fonda Theatre – Los Angeles, CA
6/16 The Fonda Theatre – Los Angeles, CA