Following the release of her astounding debut project 'Bits of Naaz' and her sensational single "Taped," Naaz returns with the captivating and intensely personal "Damage."
Listen: "Damage :(" – Naaz
---
Our damage can come to define us. It's sometimes too easy to fall into a trap of believing that the toxic experiences (and resultant heart-achingly painful emotions) that we've faced have become such an integral part of us that we're nothing without them. Intensely reflecting on experiences that have damaged us can more often than not unwelcomely thrust our brains into a seemingly never-ending and uncontrollable cycle of questioning every single decision we've ever made. Things you used to love start to feel immensely ineffectual and trivial; while everyday tasks become increasingly insurmountable. With "Damage," Naaz poignantly reminds us that there's beauty and hope to be found even in the darkest of situations.
"Damage" is the second single to be released from Naaz' sophomore EP the beautiful struggle, with the first being her mind-blowingly brilliant track "Taped." "Damage" unquestionably sees Naaz at her most vulnerable yet, and in the midst of that vulnerability, she unveils this almost indescribable beauty and poignancy. While a lot of pop music dives deeply into one distinct emotion or feeling, with "Damage," and the rest of her discography, Naaz manages to delicately explore the intersection of human emotions. It's her ability to convey through her music the reality that as humans we're never just one emotion or state of mind. Our past experiences, hopes, expectations, and current reality all intertwine with one another to create our feelings and emotions, making every single experience we face unique to us.
On "Damage," the buoyant optimism of her previous tracks like "Loving Love" and "Someday" is replaced by something entirely different, yet there's still a reassuring sense that amid that darkness there's hope that can be found. In a sense, "Damage" sounds completely different to anything Naaz has ever released thus far, and it's that willingness to experiment and evolve her sound that makes her such an incredible artist. Every single song she releases both challenges the expectations of her as an artist and of the genre which she occupies, making each track as singular as the emotion that gave birth to them.
Hey, insecurity is leading the way
But  it doesn't know where to go
Makes  a lot of sense when you look at the name
Something I should've known
Speaking of the track, Naaz explains "'damage :(' started as a page in my diary. Writing helps me make my thinking more compact, instead of having thoughts scattered like rain, they're just nicely collected in a hurricane. Once it passes by, it's damaging, but done with. It's like I'm delaying my pain, in return for a small rush. It helps though, this was the page I wrote that inspired the song."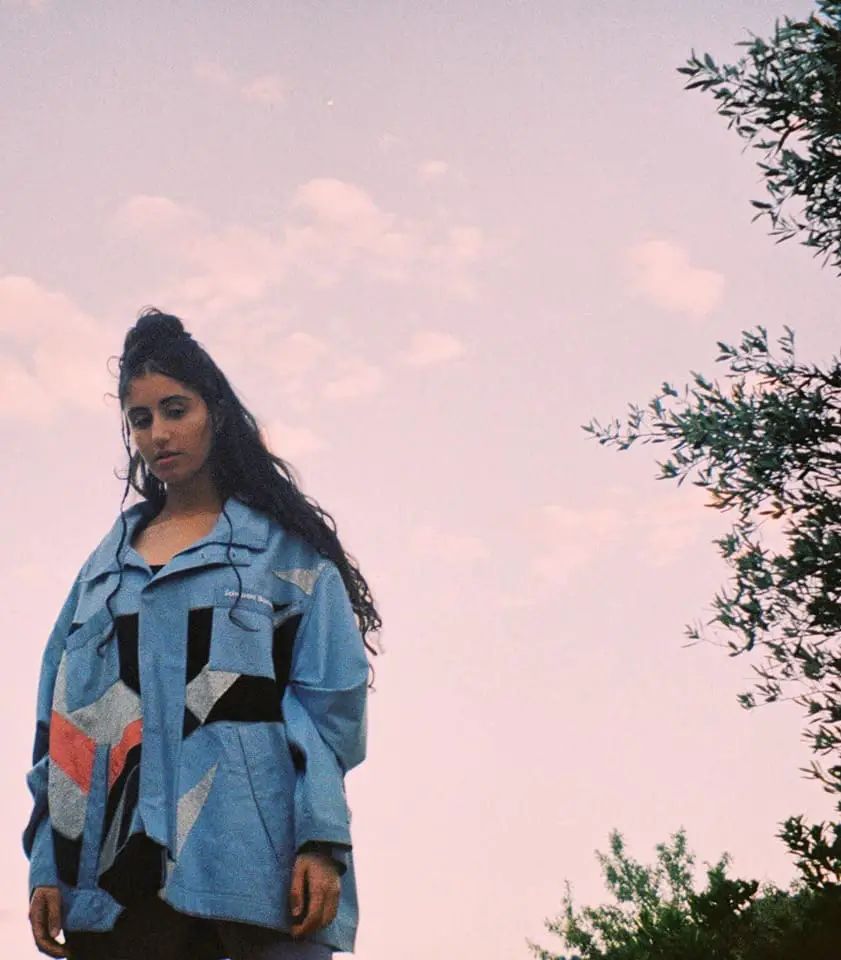 Tapping into her most personal experiences has somehow paradoxically resulted in one of Naaz' most accessibly relatable songs yet. Personally, the song describes the feelings after you've reached your lowest low where you realise that it can't get any worse. The point where depression has effectively stolen your identity, injecting your life with an almost unbearable level of despondency. Your recollection of the past becomes increasingly limited to just the most painful and emotional impactful moments. Although dark and disheartening, those experiences can eventually give way to an almost surprisingly feeling of hopeful salvation when you realise what is important in your life. From then on, you can rediscover life's beauty and grace through clutching, with an unrelenting grip, onto whatever gets you through the day and makes you feel alive again.
Did I break a new record? Did I finally wreck it?
Has  it gone so bad I could only accept it?
Find peace and love in the damage
Peace and love in the damage
Did I break a new record? Did I finally wreck it?
Has  it gone so bad I could only accept it?
Find peace and love in the damage
Peace and love in the damage
"Damage's" absorbing, awe-inspiring production comes courtesy of the masterful Norwegian producer Askjell, who's worked with the likes of Sigrid and Aurora. In addition to working with some of pop's biggest names, Askjell own instrumental releases captivate with an unparalleled level of artistry. Askjell is set to bring his own entrancing work to London's Waiting Room on the 24th of September; free tickets are available via DICE here. His work on "Damage" beautifully elevates the emotion in Naaz' enrapturing vocal performance, while, in its own right, proving to be a spellbinding piece of work, that's packed with unexpectedness and elegance.
It's safe to say that with Naaz the future of pop music is in safe hands. With her releases, she manages to masterfully eradicate any expectations that people have of the genre, but also any assumptions that her own fans might have about her music. With her brand-new EP titled the beautiful struggle due for release next month, Naaz is primed to further enthrall in a way that only she can.
Listen: "Damage :(" – Naaz
— —
? © 2019
:: Today's Song(s) ::
:: Stream Naaz ::