On his recent single, "Ben Zaidi's Blues," Zaidi teases a masterful and deep songwriting style that is sure to astound
Stream: "Going On Gone. – Ben Zaidi
---
For many artists, the poetry that's ingrained within songwriting is the perfect opportunity to share feelings under the guise of imaginative language. The curtain of a metaphor acts like armour, allowing openness about one's inward thoughts and emotions while shielding the artist from true vulnerability. For an artist like Ben Zaidi who, a few seconds into his single "Ben Zaidi's Blues," states that he wishes it was his name on the hospital door, that's not really the case. "I think I find something exhilarating about just nakedly stating things as they come," he said when discussing the song and the frank lyrics that trail his discography.
"I definitely think it can be really powerful to use figurative distancing art devices," Zaidi continued, "but I found that there's a certain kind of raw power that comes from the boldness of just stating things. And I think that usually that's the technique for getting myself into the really uncomfortable place where everything else can flow out of, it's like, okay, well, like, what if I start the song by saying I wish I was the one in the hospital?"
In "Ben Zaidi's Blues," Zaidi confronts a variety of issues which plagued him at the time of writing the song. There are social issues, politics and the environment, but it also touches on personal issues like the grief of losing someone close to you. 
His upcoming album, according to Zaidi, was born out of a time of great hopelessness. Like artists before him, Zaidi was able to create beauty from trauma—though he doesn't advocate seeking out trouble for artistic inspiration. "A lot of artists I know battle with the idea that you have to be unhappy to have things to write about. And I think that's dangerous. Once you start making something beautiful out of pain, then it presents the idea that you need pain to make art out of, so that's always a trap. I definitely get caught thinking that sometimes, and I've tried to avoid making bad decisions just to increase my suffering. I feel like there's enough. There's enough that just happens in the person's life without going out of your way to make it worse." 
When it comes to those rhetorical devices, though, Zaidi's work isn't absent of metaphor, analogy, or simile. Instead of using a metaphor to shield himself from vulnerability, he utilizes the bringing together of truth and abstract thought to suggest deeper meaning in his work. "I think it [literary devices] maybe comes from a desire for closeness," Zaidi mentioned when discussing the nature of a metaphor, "or is related to that. These things feel far apart and I want to bring them together by saying 'look how they're similar' and I think that's a big part of the root of my music making, feeling isolated and alone in the way I was feeling. And then finding ways to build bridges between that and other people or other music was doing that for me. I think a lot of the the album is drawing these connections between personal loss and the confronting of mortality and the end of youth with the apocalyptic destruction of the earth and the loss of future, drawing these connections between the personal and the global and the collective and searching kind of for closeness and togetherness as a way of redeeming this fucked up world."
For Zaidi, it's easy enough to state outright that he's grieving or sad or lonely. It's the bringing together of personal loss and global loss where he employs analogy, seeing the death of a loved one and the destruction of the planet as a way to rationalize the two. In "Ben Zaidi's Blues," Zaidi repeats the phrase "the longer you live, the harder it is to stay pure," relating to lyrics like "which war machine will I vote for, the one with the cross or the rainbow flag," yet it's not just about the despair of a world that, at some times, feels hopeless. The song itself was written around clearing out his grandfather's house as it's being foreclosed following his death, as well as his friend being diagnosed with an incurable disease. The song brings together the suffering of the personal and the suffering of the masses, which is almost comforting. It suggests that grief is universal, that everyone is experiencing the stages of grief at different points. On some topics, Zaidi is still in the third stage, the stage of denial, wishing that he could take the place of a loved one who's died. On others, he's in the final stage, the stage of acceptance, realizing that the phone he uses to ensure his own wellbeing was made by slave labor, and that's the cold, sad truth of things. And though this message of universal suffering doesn't offer much hope, maybe it doesn't need to. "The whole album, I think, doesn't really offer that much hope. Like in the lyrics, it's not like, 'oh, and then we all recycle, and then the world will be fine.' But there's a way in which even the fact that I made it suggests hope. Even if all the lyrics are pretty hopeless, like, the fact that something was made of it suggests a certain hope. Even if it's not expressed directly in the lyrics, it's implicit in the creation of the thing." Though Zaidi may not incline towards the betterment of the world in his songs, there's still hope to be found in creating art from sorrow. He doesn't necessarily find light in darkness, but he finds a way to navigate the dark. 
Growing up in Seattle, WA, Zaidi was raised in a mixed family with one side of his genealogy being Jewish, the other white and Pakistani. "My mom's parents," he noted, "one of them grew up on a farm in Pennsylvania, like in an evangelical family and the other grew up during the partition of India and Pakistan and had to flee India when militias swept through his school. And then with my dad's family being Jewish I basically have all three of the Abrahamic religions." Between the tales of Abraham that exist in Zaidi's 23 and Me comes the struggle that many people of mixed heritage face, that of identity. When speaking about a song that has yet to be released, titled "Jerusalem," Zaidi spoke on the frustrations that come with being mixed, being flooded with culture while it feels out of reach. "I like the metaphor of Jerusalem, this city that had history with all three of those religions, and as a result is a site of all this fighting and confusion and just a mess of 'how do we move forward with this one place that's claimed by all these different traditions.' It was the perfect metaphor for what I feel like a lot of mixed people feel, which is that, you both get everything and you get nothing in terms of, you have all access to all these traditions. You know family that's 'this' way and also 'this' way and I was 'that' way. But usually like, when there's a mix of so many, you can only really be raised one way, you either kind of get brought up in a certain tradition or not." With the traditionally Western focus of individualized identity, the inability to rationalize a single cultural identity can be paralyzing. It can be difficult to reconcile with what might've been lost when raised under a certain cultural perspective. 
Relating to his mixed heritage, Zaidi's artistic influences are also quite mixed with his early childhood rooted in the Laurel Canyon songwriters of the 70s like Joni Mitchell and Cat Stevens, while growing up in the early 2000s and being a big fan of rap and hip hop. "I think The Eminem Show was the first album I ever bought," he revealed. "Those are honestly my biggest lyrical inspirations, albums like To Pimp A Butterfly or good kid, m.A.A.d city, or Tetsuo & Youth, a lot of those are the artists I look to for lyrical inspiration more so than people in my genre. I feel like that's where the most interesting lyrics are being written." Beyond those musical influences, Zaidi attended Harvard for his undergrad and did a fellowship at NYU after. From those deeply academic backgrounds, Zaidi was also struck by the influence of professors who encouraged him to branch out in his writing, and poets who instructed him on different ways to construct a narrative. "Bosco is probably my favorite poet ever" Zaidi mentioned, harkening back to his thoughts on literary devices in his songs. "And there's something amazing about the writing of a haiku in that, traditionally, it's supposed to happen instantly with no editing or thinking, the metaphor isn't artifice. It's just tracking the mind as it receives information. I feel like when I do that, I'm not coming up with the motif that's gonna perfectly track all the themes of the song. It's tracking the way that the mind works. I think everyone's mind naturally pairs things they've seen with other things they've seen and the connections the mind makes naturally form those things that we call literary devices." 
On top of all of these personal influences, Zaidi had the tremendous honor of recording at Sound City under the guidance of legendary producer, Tony Berg. For Zaidi, who wrote the lyric "I wish I wrote Landslide by Fleetwood Mac" in his bedroom studio, to then record his album in the exact studio where "Landslide" was recorded was surreal. "It kind of harkened back to the kind of music I grew up on, like my mom is the biggest Fleetwood Mac fan ever. It also weirdly traces a lot of my musical roots, like hip hop and like very political rap. At a certain time, Rage Against the Machine was my favorite band. They recorded their first album there and I also like love grunge obviously, being from Seattle, and Nirvana recorded Nevermind there, so weirdly it traces a lot of all the different aspects of my musical interests." Berg also had a huge hand in shaping the direction of the album, scrutinizing the demos which Zaidi sent him and pushing him further as an artist. "Tony [Berg] was a huge part this album," Zaidi said, "pushing me and my songwriting in in ways that I think made it better than it's ever been, and in ways that I felt like challenged me a lot and left me with the most full portrait of myself that I've ever been able to depict." Having brought the musicians who played with Zaidi as well as producing the album itself, Berg's influences truly shaped the final product, an album which Zaidi calls "the most complete work I've ever done."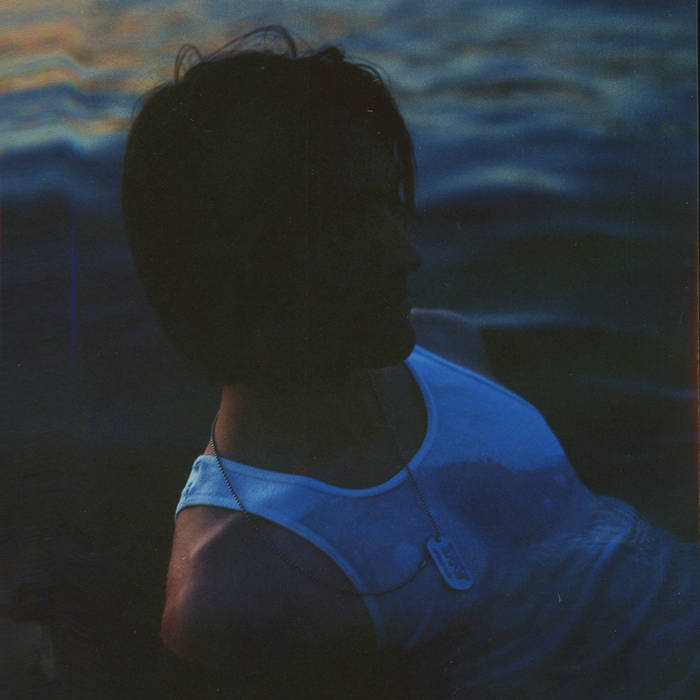 Berg also pushed Zaidi to submerge himself in the darker, uglier elements of his writing. "He told me when I first brought him the original nine songs (that I thought was most of the album), he was like, 'these are all really beautiful songs. And I think that's your problem.' And basically was like, 'I would try to scare myself a little, try to write something uglier, a little more wrenching with chords that are a little uglier, with the music as well as the lyrics, just being a little more tolerant of darkness and ugliness.' Under the thought that beauty needs contrast to be beautiful. A whole blue painting doesn't look blue, it just looks blank. So, you need that contrast to the ugliness to make the beautiful moments more beautiful." In the work that's already been released off of Zaidi's upcoming album, this balance of beauty and ugliness is present and so effective. In "Ben Zaidi's Blues," the rather simple instrumental undercurrent of the song makes the jarring and hopeless lyrics stand at the forefront, delivering unmistakable meaning in all of its despair and ugliness. It's such an easy song to listen to yet it's so powerful in its bare simplicity. The release of Zaidi's album is eagerly awaited, as the singles which have been released, "Ben Zaidi's Blues," and "Going on Gone" have only inclined to what magic may exist in the upcoming LP. Ben Zaidi is a complex artist, bridging together such a lush variety of personal, cultural, and artistic influences under the guidance of a remarkable producer, in an extraordinary studio. In its confrontations of mortality, racial identity, and the uncertain future that awaits a person who's reached the quarter-marker of their life, Ben Zaidi's upcoming work is sure to be a musical paragon of dark excellence. The album is slated for release next year, so I'd recommend setting a calendar notification so not to miss out.
— —
— — — —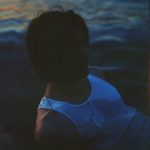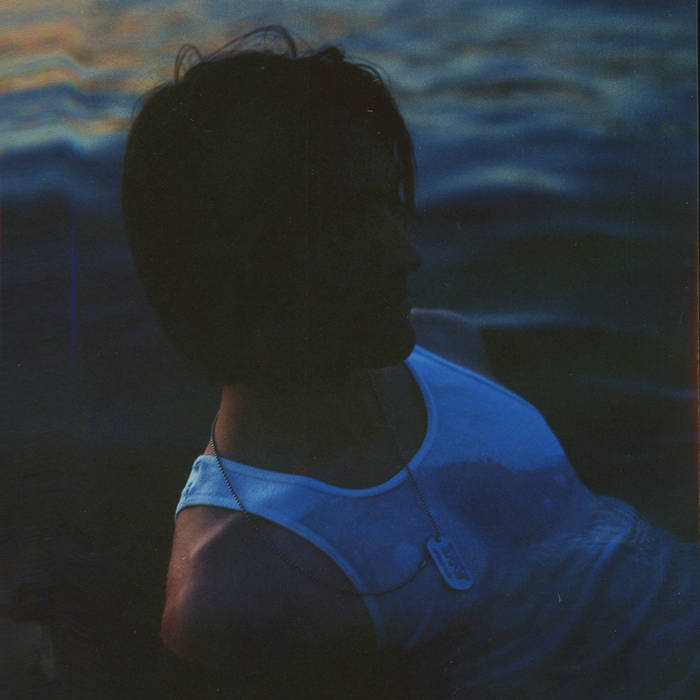 ? © Madeleine Holland 
:: Stream Ben Zaidi ::