Atwood Magazine spoke with Cardioid on latest release 'Crystal Lattice Lullabies,' an EP that shines with its stripped-back approach, allowing a new sound to emerge from the Portland-based artist.
•• •• •• ••
A story in two parts, Cardioid's Lizzy Ellison embarked on a musical journey that expands on the notion of the songwriter. What began with Fantasy Metal now reaches its conclusion with Crystal Lattice Lullabies, and it's been an experience teeming with magic. Fantasy Metal brought about a duality of Ellison – the dulcet, feminine sounds surrounded by glittering synths contrasted with bellowed outcries of a guttural quality. Both sides of the same person, one whose story is just beginning.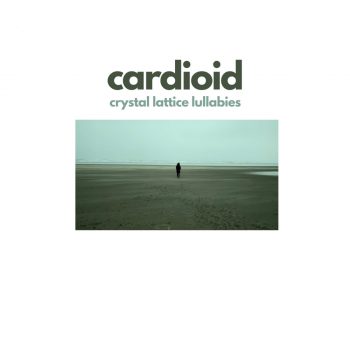 Crystal Lattice Lullabies, on the other hand, is a stripped-back affair, one in which spotlights the singer-songwriter nature of Ellison with harmonious fervor. The transition between Fantasy Metal and Crystal Lattice Lullabies is simply outstanding, the melodies undulating with a hypnotic grace that will stir listeners with its earnest approach at vulnerability and personal dives into the psyche.
"Cool for the Day" launches the EP into familiar territory with its bustling guitar riffs adorned with the evocative vocals of Ellison herself. The then swift transition into lighter fare with "Lucy" is a wonderful juxtaposition that also showcases Cardioid as a band that seemingly cannot make a bad tune, no matter the sound. Despite the two varying soundscapes, it's not jarring in its presentation, and the flow is inexplicably perfect. The same is true for what follows.
On "The Beginning," listeners have entered a fully stripped-back track. Echoed harmonies in the foreground surround Ellison and her guitar – an almost haunting dreamscape, but the beauty that exists within the track, however, creates a celestial quality that shines. With "Tulum," electric guitar licks make their return but in a more subdued manner. The EP as a whole contains a litany of sounds, and Ellison proves her talent by never failing to create something uniquely Cardioid. Nothing is out of place, and every note hit is a further dive into sonically induced bliss.
Openness is at the heart of "Sake," a song that aches in its words and story being told. Love and loss are painful moments, something Ellison revisits with tenacity and grit as she opens herself up to listeners by showing the failures of the relationship. "Party Time" then transitions into the album's most sonically diverse sound with its mellow beat that instead of swaying to heartache like with "Sake," ops for a nostalgic tune with charm. And what better way to close out a saga of this grand magnitude than with "Arrows" and its choral arrangements wistfully wrapping themselves around listeners? It's a divine close fit for a story of such Tolkien-esque inspirations.
Cardioid makes triumph after triumph, Crystal Lattice Lullabies only continuing that streak with its sincerity and beauty. It's no easy feat achieving such exemplary artistry, so Atwood Magazine wanted to gain some insight into just how Ellison so gorgeously pulls it off. Gain all the info in our interview!
— —
Listen: 'Crystal Lattice Lullabies' – Cardioid
A CONVERSATION WITH CARDIOID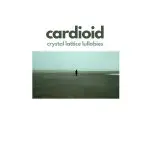 Atwood Magazine: The saga is now complete! Congrats on the release of Crystal Lattice Lullabies and the finishing of this two-part experience. How does it feel to have it all out?
Cardioid: It feels like I've been pregnant for three years and I finally gave birth, and the baby was real big, but that baby ended up being a delicious pizza.
The name of this latest release rolls off the tongue – a true alliteration aficionado's dream. But besides that, it's simply interesting. What's the story behind this name?
Cardioid: Mithril, in short. The name Fantasy Metal and Crystal Lattice Lullabies link back to my obsession with Lord of the Rings. I'm in love with the epic writing and the long-form story arc of it all. When I came up with the first album name, Fantasy Metal, I thought it was a way to describe my sound, but when I looked up what the internet thought FM might mean, it revealed yet another common thread. "Fantasy metal" is defined as a metal found in fantasy writing (duh). This led to Mithril, which is a powerful metal in LotR, and its atomic structure is a crystal lattice formation. Bam! Crystal Lattice Lullabies are the songs I was writing before Fantasy Metal was formed and is what led to the making of Fantasy Metal, so symbolically it feels appropriate.
On the topic of names, Fantasy Metal is not only the title of your previous release but also a self-termed sound that you've produced. What exactly makes ''fantasy metal'' and what led you to explore this unique soundscape?
Cardioid: I think of Fantasy Metal as two separate words that have very different textures. The "fantasy" is my feminine, fluid, almost maternal side; gentle vocals and synthesizer colorings. The "metal" is my masculine, aggressive side, with gritty guitars and belting out notes that echo from me, like a sound dug out and bellowed from the cave of myself. Both need one another for the balance; the yin and yang. I suppose this is a process that applies to my way of life. Needing balance to feel sane. I have no desire to write an album of songs that are same-y, so I need to have a balance of sweetness and intensity in order to feel satiated musically (and mentally).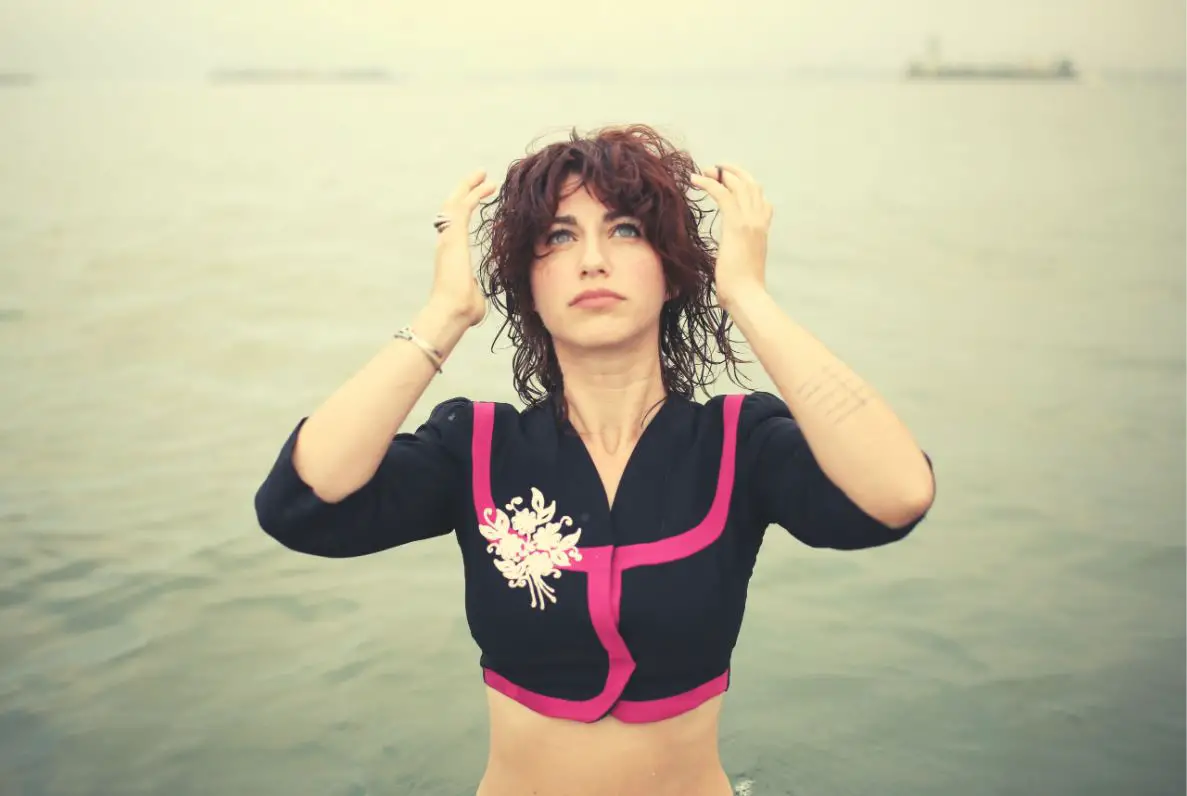 Last question on names I promise but Cardioid - That's a curious choice for a band name given its mathematical roots. Is there a story behind this decision?
Cardioid: In Greek, it means "heart-shaped."  Most of what I write is based on me needing to purge some deep-seated emotion.  It felt like a perfect representation of what I wanted my music to induce in the listener.
Back onto Crystal Lattice Lullabies, it's such a rich record, both in terms of sounds and emotion. With its theme surrounding your own inner self, many moments here are deeply personal. How do you approach sharing these personal stories? Are there ever moments where you're unsure or maybe uncomfortable sharing something'?
Cardioid: I honestly don't even think about it. It's akin to being a little human and playing with your dolls; giving them names and voicing their dialogue as if they are real and you aren't even aware that someone might think it's weird. I just write and sing what is going on in my head and don't think about if someone thinks it's odd or too much.
Since this is a record of growth, how do you feel you've grown not only as an artist but as a person since your beginning in the music industry? What lessons have you learned from your band days of Radiation City and from the more solo efforts now?
Cardioid: Whew! Like I've died and been reincarnated. Like I've had a lobotomy. My agenda is completely different. I'm writing with the intent of being absolutely authentic and me. Not trying to impress anyone but myself. I used to look at the music world with rose-colored glasses and think if I could just… then I would… I don't have that same brain anymore. I now think of making music as a life-long love affair that I cherish and want to continually learn from, and if I can share that with other humans too and add to their life, I've done my job.
The track ''Sake'' was once of my favorites. There is an incomparable allure attached to it, and I can't help but sway from start to finish. What's the story behind this track, and what did its creation look like?
Cardioid: It's about someone I was very, very much in love with.  Like, "I want to have your babies" in love with. I don't even want to have kids. I was continuously hurt by this person because they just weren't capable of loving me in the same way I loved them. Not their fault. This song is an admittance of the relationship's ultimate failure, but wanting it to end with acknowledgment of the love we had.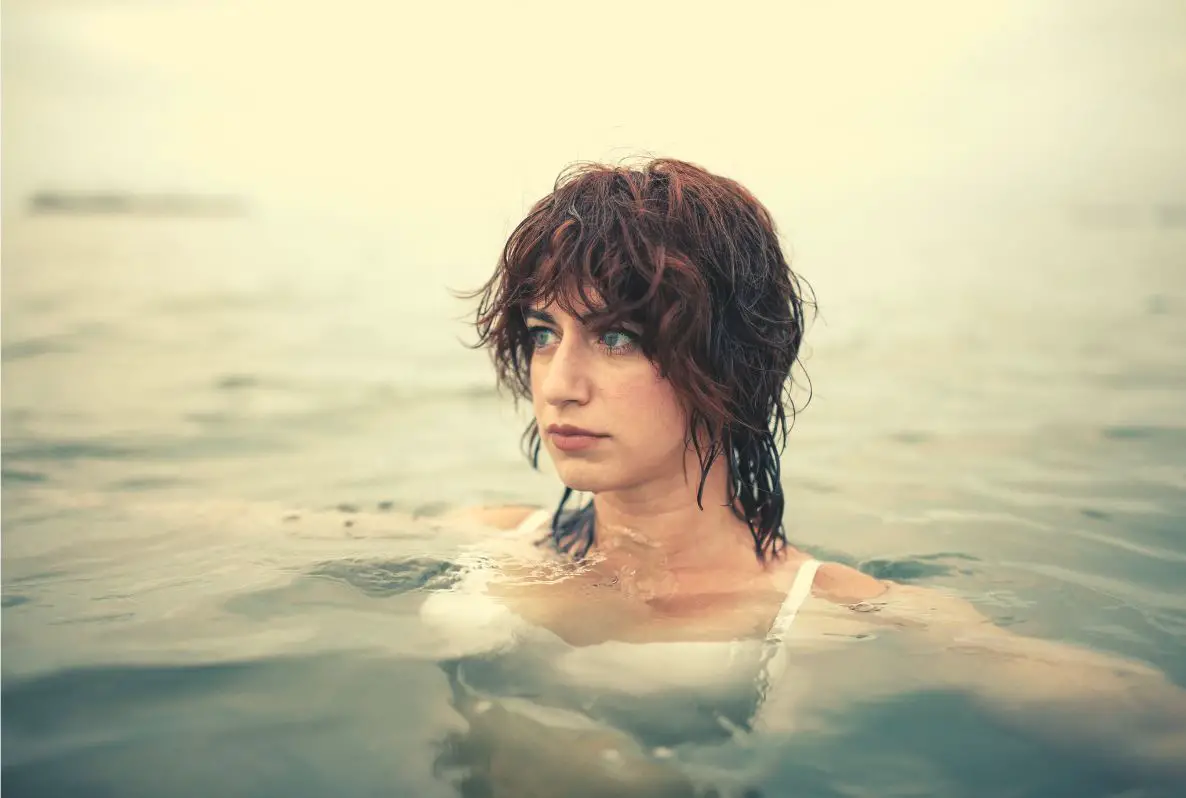 Something I've found interesting about your process is how you feel clairvoyant when writing lyrics, and I think that feeling translates well into the words, many of your songs containing an ethereal quality to them that stems from the lyrics themselves. Can you provide any insight into what exactly those writing sessions look like?
Cardioid: I believe that often we write lyrics about situations that have yet to happen.
I think it's incredibly important that the music conveys the same message that the lyrics convey. If I'm writing lyrics that are bratty and sarcastic, I want the music to have swagger and a similar tone. If I'm writing melancholic lyrics, I want you to feel like you're in the room with me, in the dark. They are so tied to each other in order to make a song impactful that it would be a mistake to do otherwise. This can be a conscious effort but also a magical event that happens when you are in the flow of writing.
Now, the music videos you have out are both endearing complements to their respective songs - any plans you can hint about for potential other tracks to get a music video treatment as well?
Cardioid: I currently have two that are done by more visual artists/videographers that will release in the coming weeks from Fantasy Metal and Crystal Lattice Lullabies.
Despite the world being in a grim state, what excites you about the future? Are there any new avenues you're looking forward to exploring or opportunities you want to chase?
Cardioid: For sure. I've got the next record set to start chalkboarding in the coming weeks, most of the initial demoing done. A full-length with some tracks that will be partnered with a full team to choreograph videos and images. I would say that I feel like I'm at my best right now. I no longer feel the roadblocks or expectations I once imagined.
— — — —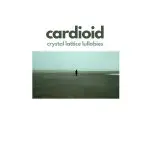 ? © Katy Viola

:: Stream Cardioid ::
---