This Black History Month, Atwood Magazine has invited artists to participate in a series of essays, interviews, reviews, poetry, playlists, and more features in recognition of, and out of respect for the symbolism and significance of this month.
---
Today, trailblazing 22-year-old Vancouver rapper Boslen shares his personal essay "Connecting with My Identity" as a part of Atwood Magazine's Black History Month series. Effortlessly blending a fusion of classic and modern hip-hop, R&B, pop, rock, and more into his art, Boslen has remained a standout, promising spark of creativity in the Great White North since he released 2018's debut EP Motionless (available on SoundCloud) and its followup, Motionless II. The artist garnered increased popularity through his 2019 singles "Eye for an Eye," "Hidden Nights," and "LIGHTSPEED" – the latter of which is featured on his third independently-released EP, the intimately expressive BLACK LOTUS (which peaked at #11 on the Canadian Apple Music streaming charts).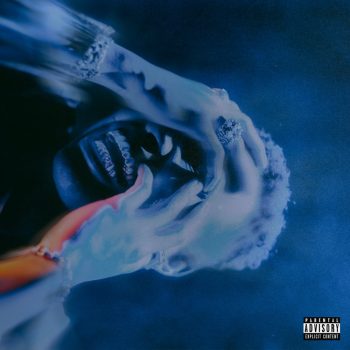 Following 2020's singles "VULTURES" and "MY WAYS" (each of which highlights another side of Boslen's multifaceted artistry), Boslen broke into 2021 with the buoyant, ethereal, and moody "TRIP" – the lead single off his forthcoming debut album DUSK to DAWN. A smoldering song full of soaring, woozy psychedelia and raw lyricism, the reflective "TRIP" appropriately marks the beginning of a new chapter at the top of a new year. "It feels like there are constant highs and lows being an artist that's coming up," Boslen says. "I wanted 'TRIP' to showcase both the light and the dark." Intense and intimate all at once, "TRIP" truly is a journey. With his debut album on the horizon and a "Swiss Army knife" flow at the ready, the future is bright for Boslen.
"I grew up around a single mother that raised me in Indigenous culture. I never met my birth dad who was Jamaican. Although I am black, Black History Month is something that wasn't a huge part of my life until this year. I grew up in a town called Chilliwack, just outside of Vancouver. Growing up I was never exposed to Black culture. I have no black relatives nor have I ever had anyone to teach me about the culture. Now I am at a point in my life where I have been self reflecting to learn and understand more about my identity. It is very significant to me because it inspired me to learn more about who I am, and how I can teach my fans and community more from my experiences."
"As Black music became more mainstream I have now felt more in tune with the culture. Music was my only connection to the culture. So the relationship between music and the Black identity is very important to me. It was one of the primary gateways which helped me learn more about myself." – Boslen
•• ••
Connecting with My Identity
by Boslen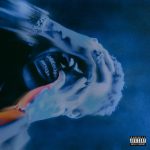 I grew up in a small town on the outskirts of Vancouver called Chilliwack with a population of roughly 100,000 people. 100,000 sounds like a lot but out of everyone I grew up around I only knew a handful of black people. I don't know if I fully realized it as a kid growing up but I had very little connection to my identity growing up. My father is black but I never met him so I was raised by my mother who is Indigenous Canadian and my step dad who is also Indigenous Canadian. They taught me everything I know.
Growing up with two Indigenous Canadian parents meant I had no connection to learn about black culture, history, or basics. I was the only black one in my family which meant subtle things like taking care of my hair or having to use specific products was up to me to figure out. My mother was always very supportive and loving but there was not much she could teach me about black culture. I grew up knowing a lot about indigenous culture because that's what she knew and that's what was around me.
Reflecting on it now, I realize that I never knew the significance of Black History Month or Black history as a whole because I didn't have an easy access point. I didn't know what I didn't know. As I grew older the only exposure I had to Black culture or Black identity was through music. I learned how to dress, the slang I use, and how to navigate in the world subconsciously through listening to black artists.
There was nowhere else for me to learn. I didn't have any black family and there were very few black people where I grew up. Listening to music and watching music videos gave me a chance to see people that look like me in a position of power. Thinking back on certain memories like being at a skate park and being called 'jiggaboo' I now realize that some people thought of me only on the basis of my race. For a long time when I was called jiggaboo I wasn't even aware of what it meant or why someone would call me that.  It fueled me to be confident and take control of my identity.
When the protests of 2020 happened I started to look at things differently. It was as if there was a big part of my identity that I had never really thought about. I became more conscious of black issues as a whole and it inspired me to learn more about my history as a black man. I am on a journey of self-discovery because the more I know, the more I can be a role model to kids that look like me.
I want to be an example to kids that grew feeling like outcasts like I did or kids that felt like they don't fully belong.
My journey of self-discovery as a black man is much bigger than me as an individual. For the first time in my life, I am learning about black history month, the civil rights movements and the accomplishments of black people in general. It brings me joy to know that music, the only thing that truly connected me with my identity is the same thing that will give me a voice to show kids that were in my position that anything is possible.
— —
— — — —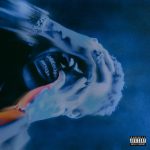 ?  © Cameron Corrado
:: Stream Boslen ::