Sampha enters the eye of the storm in "Treasure," the apt credit song for the 2018 drama 'Beautiful Boy'.
Stream: "Treasure" – Sampha
---
Everything Sampha touches becomes a unique body of sheer beauty, delicacy, and gold: But even by Sampha standards, "Treasure" goes above and beyond.
Released in October 2018 for Felix van Groeningen's film Beautiful Boy (featuring Steve Carell and Timotheé Chalamet) – a heart-wrenching drama centered around a son battling addiction and his father holding out for him – "Treasure" is as powerful as the plot.
The song mirrors the film in a multitude of ways, matching its deeply emotional and moving motions, capturing its displays of intertwined love and pain. Sampha delves into the grief of addiction from the perspective of someone promising recovery to himself and his loved ones – as he faces waves of addiction, numbness, and a growing distance between him, himself, and the world around him.

I used to live my life in the wind
And I would fly wherever you would swim
I couldn't stand by you or anything
Sky shivers there
They turn to rain
I turn again
 Wish we could heal
I'll take you home
I'll make you whole
You made me wish
That this wasn't real
Under lyrics of love wavering in and out of reach, the instrumentals go through the motions of a storm and its aftermath. Contrasting grounding vocals and ongoing harmonies moving like the wind, strings bursting like sunlight between the clouds, piano's pounding like a sudden downpour, and waves of violins building and washing up.
Piano chords pour down, structured and asymmetric. They are joined and lifted by light harmonious choral echoes, akin to a serene forward moving wind, that carries Sampha's equally soft and strong lyrical performance all throughout. The chords begin stormy, confident, and rhythmic, maintaining form as the verse's steady downpour builds intensity. Then they loosen, arpeggiate, dwindle with Sampha's harmonies floating into the chorus; like you're catching a breath, a little break, as his voice jumps an octave for the chorus singing the simultaneously simple yet intense, defining lines of the song: "Because you're, you're my treasure."
After that brief moment of serenity, the tempestuous piano begins to rise and drop again – a wavering storm passing through its peak. Violins are harmonizing and building, pulling you in closer under the sustained free winds of his harmonies. It crescendos. Then, it's only Sampha's voice accompanied and interrupted by bass line strings and piano hitting like large droplets, straddling sound and silence.
Bad habits and good times
Let's take a risk, no nine lives
Don't smile, you might just cry
Been 'round the round-a-bout like five times
Two scratches, hard drive
Local appetites decline
Watch the heavens just recline
Watch the heavens, lest the sun die
The swaying piano and strings are reintroduced and move forward as the last verse plays out, with Sampha repeating and echoing, "too stuck in the loop, so stuck in the loop," as all winds down, giving way to the uncertain, unstructured, remnants of the storm.
— — — —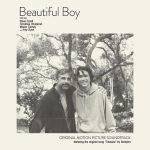 ? © Jamie James Medina 
:: Today's Song(s) ::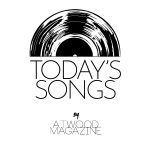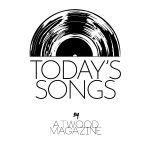 :: Stream Sampha ::