This Black History Month, Atwood Magazine has invited artists to participate in a series of essays, interviews, reviews, poetry, playlists, and more features in recognition of, and out of respect for the symbolism and significance of this month.
---
Today, fast-rising Capitol Records-signed 17-year-old rapper and singer GirlzLuhDev shares his personal essay "Dreams Are Not to Be Forgotten" as a part of Atwood Magazine's Black History Month series. An "ex-basketball star" hailing from California's Inland Empire, GirlzLuhDev cannonballed into the mainstream conscious when his major label debut "Tooka" went viral on TikTok – ultimately garnering over 17 million streams on the app and over 6.6 million on Spotify. An incredibly fresh face out of the West Coast, Dev has wasted no time in asserting himself and his artistry: He promptly followed September's "Tooka" with the singles "AVERAGE," "JUGGER," "Daddy D," and "Tonight" – all before 2020's conclusion.
GirlzLuhDev returned at the top of 2021 with the heavy grooves and witty lyrics of the Jestindothat-produced "Mario Chalmers," a buoyant song dripping with swagger and intoxicating vibes. Youthful and finessed (the lyric, "I try to log into school but I'm just too damn lazy" is a resounding reminder of this teenager's continued high school studies), "Mario Chalmers" is just the latest electrifying offering from an exciting rap newcomer bringing a fresh perspective and the undeniable heat of the California sun to his music.
"Music and Black identity are highly connected because artists put real life situations into music and words hold power, so it bleeds out into real life situations which creates the culture. Most of the trends in the world today feed off of Black culture. We started the drip and shift the culture each time we put out new music." – GirlzLuhDev
•• ••
Dreams Are Not to Be Forgotten
by GirlzLuhDev
I am originally from Baldwin Hills, that is an affluent Black neighborhood in Los Angeles. I moved to the Inland Empire in 7th grade and been living out here ever since. Growing up out here was fun, yet annoying. It use to be fun going outside playing sports in the community and turning up. I was a hooper before I started rapping. I was a dual guard; point guard and shooting guard. I played football for two years, but I love basketball. Basketball was life before my music started going viral.
In school, I got good grades, never failed. My teachers were annoying and would always pick on me because they did not realize my potential. I was and am the Drip God, so when teachers see that they automatically think negative of you. Look at me now, exactly what I always knew I could be, great. I am currently a senior in high school and will graduate soon. It has been fairly easy to manage this newfound success that I am creating for myself. The switch from normal schooling to remote learning helps a lot. I am in the comfort of my home and do not have to deal with as many people as I would if I had to sit in a classroom five days a week.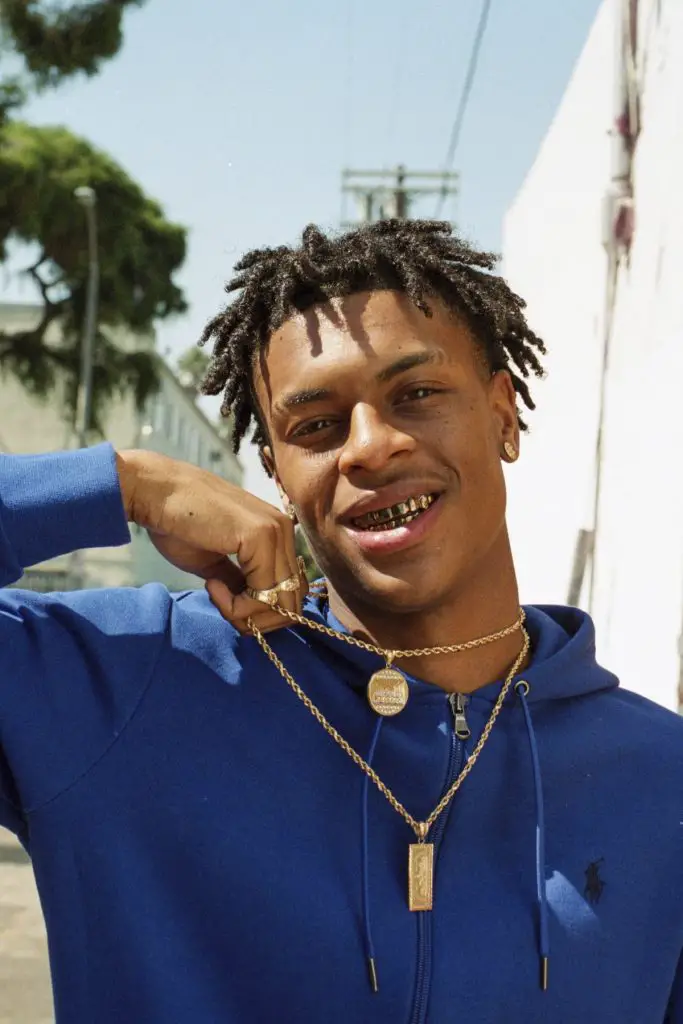 Especially with the sudden fame, it could change people around you, so I don't have to deal with the pressures other young artists may have had to deal with while making a name for themselves at a young age. On the music side it is also easy because making songs is fun and I keep myself in the know of what's going on, aware of different lingo and fashion trends all while staying in my own lane. I know that I have to keep this momentum up by being myself and staying on my own wave. A lot of people make the mistake of hopping onto other people's waves and end up drowning, so I am creating my own wave, staying on it and continuing to work on myself and my craft.
The reason I started music is because I love it and would see many artists give me a few great songs, then stop out of nowhere. I wanted more, but they did not give me more. Once I realized that cycle and knew I was good at melodies and putting words together, I decided to create music. It motivates me to continue to put out good music for my fans without going ghost, so they will not have to feel how I did when some of the artists I listened to would stop putting out music. After being tired of that same cycle, I made my song, "We Can Go," and it was up from there. Basketball also led me to the path of music. As a hooper, you tend to listen to music a lot. I had my headphones on before and after games, walking home, as I did homework, etc.. I was always listening to something, so I started making songs for fun. My first couple of songs had some following to them.
Once I released "Tooka," everything changed for me. I initially had hoop dreams and that song helped me give up those dreams because of how viral it went on TikTok. I seen a more realistic route with music and I don't plan on stopping anytime soon. People always ask me how did my name come about and it was from me seeing another person on the PS4 have a name Girls Love Johnny and I liked how it sounded, real cheesy. I was always the guy who got all of the girls, so I made my Instagram name that. As a hooper, people would see me and say that's "GirlzLuhDev," and it stuck with me.
Overall, growing up in the Inland Empire, life has been lit, fun and wild. I seen that people were naturally attracted to me through school, so I took advantage of that with music and now I'm attracting people from all over the world to me and not just people in my small community. I am a real person who keeps it real with people. Authentic is all I have ever been, I am myself and encourage everyone around me to be themselves. My confidence, high energy and personality has been the best qualities that have gotten me to where I am thus far and will get me to even higher places in the future.
— —
I put the 5 in the 1 I'm Mario Charmers
I told the little short bitch get bread to her arm hurts
dis ain't no call of Lil duty bro need full armor
I swear I fucked dat lil bitch bro don't make me call her
I can't tell you whats wrong I'm in my mood swangs lately
You say dat I'm cheating Im playing 2k baby
Oouu Her pussy too good but this bitch too damn crazy
try to log into school but I'm just too damn lazy
But can you do it liiike
I was down but I now I shiiine
perfect Rollie perfect tiiime
— — — —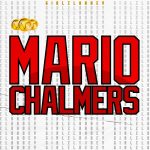 ?  © Mark Peaced
:: Stream GirlzLuhDev ::