Australian singer/songwriter Charlie Collins opens up about her unfiltered, emotionally charged sophomore LP 'Undone,' a captivating breakup album reeling through the raw wreckage of a broken heart.
Stream: "F*ck It" – Charlie Collins
---
Heartbreak always hits hard, but it doesn't have to own us: One of the best ways to deal with our grief and pain is by letting it all out, and sharing those stories and emotions we all-too-easily bottle up inside. We can emerge from lost love stronger than ever by doing so, which is exactly what Charlie Collins does on her sophomore album: Reeling through the wreckage of a broken heart, Collins' emotionally charged Undone is an unfiltered and captivating breakup album full of invigorating indie rock and raw pop passion.
I've been thinking about how the
fire is out and I'm feeling uneasy
I hurt everyone that I've ever loved
but that is on me, see
Mistakes are for me to learn, it's not your concern
but I know that you question it
I tried my best, I did
I've been held by your string,
and fell into things that I didn't want to
My life has never been mine,
not for a while but I don't wanna lie to you
I didn't know who I was and
maybe because nobody trusted me
Why didn't you trust in me?
So I'll take all the blame and wear it on my back
And walk with the shame and you can watch me crack
F*** it it's my fault, I know it's my fault
– "F*** It," Charlie Collins
Released April 29, 2022 via Island Records / Universal Music Australia, Undone is an utterly intimate and irresistibly vulnerable outpouring from Charlie Collins. Formerly the lead vocalist for Sydney-based indie pop band Tigertown, which she led with her ex-husband Chris Collins and their siblings Elodie and Alexi, Charlie Collins has emerged over the past four years as a formidable solo artist with a singular and inimitable voice. 2019's ARIA nominated and AIR award winning debut album Snowpine set a high bar, seeing her soaring out of the gate with effortless grace and a heartland sound.
Undone takes everything to the next level.
"The common thread of this record is pretty much heartbreak in its purest form," Collins tells Atwood Magazine. "I had a lot of emotions brewing for some time while I was going through some pretty rough times and needed to get them all out instead of letting the pain eat me away. To be honest I never really had a vision; I just let the songs do their thing and somehow I ended up with a record at the end of it."
Take a seat beside
Bonnie, I'm your Clyde
I wanna break you down
I wanna turn you out
You got a way with me
You love my jealousy
I wanna see you cry
I wanna waste your time
You got a way with me
You love my jealousy
– "Backseat Valentine," Charlie Collins
Collins' second solo album follows the dissolution of her decade-long marriage to former Tigertown bandmate Chris Collins, capturing the disarray, upheaval, and emotional undoing of her relationship and, in turn, herself. The album traverses the five stages of grief with vivid emotion and a raw, resilient spirit; Collins' expressive lyrics evoke scenes of denial, anger, bargaining, depression, and ultimately acceptance as she comes to terms with love's ugly ending.
"I love the storytelling aspect of music and emotion behind lyrics, and the way it's then carried out when you sing it," Collins notes, citing Johnny Cash and Patsy Cline as two of her main inspirations and influences.
From start to finish, Undone prove an exhilarating unveiling of Collins' tender, broken heart and fervent soul.
The smoldering album opener "Lovers to Strangers" sets a provocative scene, with roaring guitars and a sturdy beat supporting a vocal performance that aches of angst and anguish. "I think it's time I let you go," she sings at the start, her voice hushed, up-close and personal. "Gotta cut the rope 'cause you're tied to someone new. Now I'm just that other half that broke your heart; there are things I can't undo."
There are things I can't undo
It's like you never knew me
Can we meet somewhere in the middle?
But I'm happy you're happy
Even though it breaks me a little
I know I've made up my mind
But could you stay for a while?
If we've opened that door
We can close it once more
I know we ain't going back
I just missed so you bad
We went from lovers to strangers
---
Of course as we soon come to learn, letting someone go is far easier said than done; it takes a full album's worth of material for Collins to finally accept her love's less-than-fairytale ending: "I'm feeling that it's better that we're not together now," she confesses in her gut-wrenching finale, "Couldn't Have Loved You Anymore."
Between these two bookends, Collins is an open book – achingly exposed, relentless, and unapologetic as she channels inner turmoil into radiant, raging rock. Highlights range from the bustling pop/rock anthem "Just My Luck" and the bittersweet, stirring title track "Undone," to the rip-roaring "Backseat Valentine," the tear-jerker ballad "November," and the energetic in-your-face overhaul "F*ck It."
My favourite song is 'Skyline.' This was one of the first songs I wrote for this record and it's about feeling like a puppet on a string and not having a sense of freedom. For so long I didn't have the courage to stand up for myself so to listen to this track makes me realise how far I've come as a person. My favourite line from this song is, 'When did honesty become such a sin.'"
---
Whether she's mourning love's loss or reckoning with her own demons, Charlie Collins soars high and true: Her music is dazzling, dynamic, and undeterred, despite the trauma and turbulence within. Undone presents Collins' soul laid bare. It's her most vulnerable and honest work yet, showcasing the breadth and depth of her ever-expanding and always alluring, intimate artistry.
"I hope people will find comfort in the sadness and maybe relate to certain songs and know that they are not alone," she shares. "We are all human and we go through intense emotions but we are all in this together."
Sometimes love isn't enough to keep a couple together; sometimes it fades as the years pass, or those two entwined souls grow apart over time. Undone tracks that literal undoing over eleven enthralling songs. By the time it's over, Collins has come to terms with her present, and she's ready to move on.
Having put so much of herself into this album, she concludes with a proverbial wink and nod, "It's better out than in." Experience the full record via our below stream, and peek inside Charlie Collins's Undone with Atwood Magazine as the artist goes track-by-track through the music and lyrics of her sophomore LP!
— —
Stream: 'Undone' – Charlie Collins
:: Inside Undone ::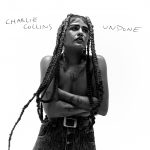 — —
Lovers to Strangers
Writing this song was really cathartic, but also actually quite difficult to write at the same time – and I wrote most of it while bawling my eyes out on my bed. It is about when you know someone so deeply and have loved them for so long – but then can suddenly feel like strangers to one another.
Just My Luck
I know that I'm one to pour my heart out to people and am just a sucker for love in general. But sometimes being so open to love and vulnerable, means you get hurt a lot. This song is about that! I wrote it with my dear friends Gab Strum (Japanese wallpaper) It was so nice to finally collab with him.
Undone
I feel like this is a classic Charlie, sad girl heartache song. There are those big fights we all have sometimes, and it's about just wanting to run away from it all.
Hit the Lights
this song was so cool to write as it was a bit of a different process for me – Jarryd James (one of my favourite humans), and I started off with music first and then let the lyrics come after. this song is about what it feels like going through all the ups and downs with someone and sticking by each other's side and being there for one other when you fall.
Backseat Valentine 
This song is my crazy night out energy! I never usually write songs like this, but this was definitely the most fun I've ever had writing a song.
Are You Even Listening 
This one is about getting wrapped up in relationships and so caught up in the other person that we forget who we even are anymore, and that feeling of not being seen or heard by the other person but still telling yourself it's fine.
November
This song for me feels like a diary entry on what would have been my 10th wedding anniversary. On that day I found myself at the piano, just playing chords and the words just came out along with my tears on the keys. The song really is exactly how I was feeling on that day
Skyline
This song is about feeling afraid to speak your mind and almost like a puppet on a string without a mind of your own. It was actually the first song that I wrote for the album and one of my favourites.
Fuck It
There was a point in time when I was the centerpiece of gossip. Gossip is one of the things I hate most in the world. Someone else's pain should not be someone else's gossip – I feel like that shit can really destroy you.  This song is about knowing you've made a mistake and owning it and trying to deal with it ln your own terms – all while knowing other people are all talking about it, trying to make it their business.
No More to Lose 
This is about the end of a relationship when it turns into nothingness, but you kind of knew it was wrong to begin with.
Couldn't Have Loved You Anymore
This song pulls on my heart strings probable the most on the album. It's about loving someone the most you possibly could, but it still not being enough and making that heartbreaking decision to end things and walk away.
— —
— — — —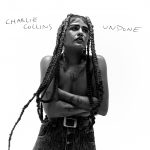 ? © She Is Aphrodite
:: Stream Charlie Collins ::
---