Philadelphia's The Foundry morphed into LÉON's world, one of celebration, unity, and friendship, on Saturday night during her You and I Tour.
— —
Very often, an artist's aesthetics are reduced to what their album cover and music videos look like. Performances are taken into account when done in arenas or stadiums, and artists are aided by LED screens which showcase the visuals they would like to incorporate in each song. At a packed Foundry, LÉON took every step to make sure the stage was her own.
In between performances, the stage of The Foundry transformed from a normal, blank-looking platform on which artists perform into LÉON's world. Not one, but two, floor lamps were brought in (and lit up!), as well as a tropical-looking plant and a purple neon sign that read "Léon". As an audience member, you were transported.
As she stepped onstage, Lotta Lindgren proceeded to deliver a performance in which she toyed with both of her identities, her given name and artistic moniker. Throughout the night, she lived in a space between both names, with her look and sound belonging to LÉON but her sublime and honest performance and delivery surrendering to Lindgren. It was a beautiful duality to watch unfold, and one you're wholly invested in from moment one – both Lindgren and LÉON are people you want to listen to and cheer on.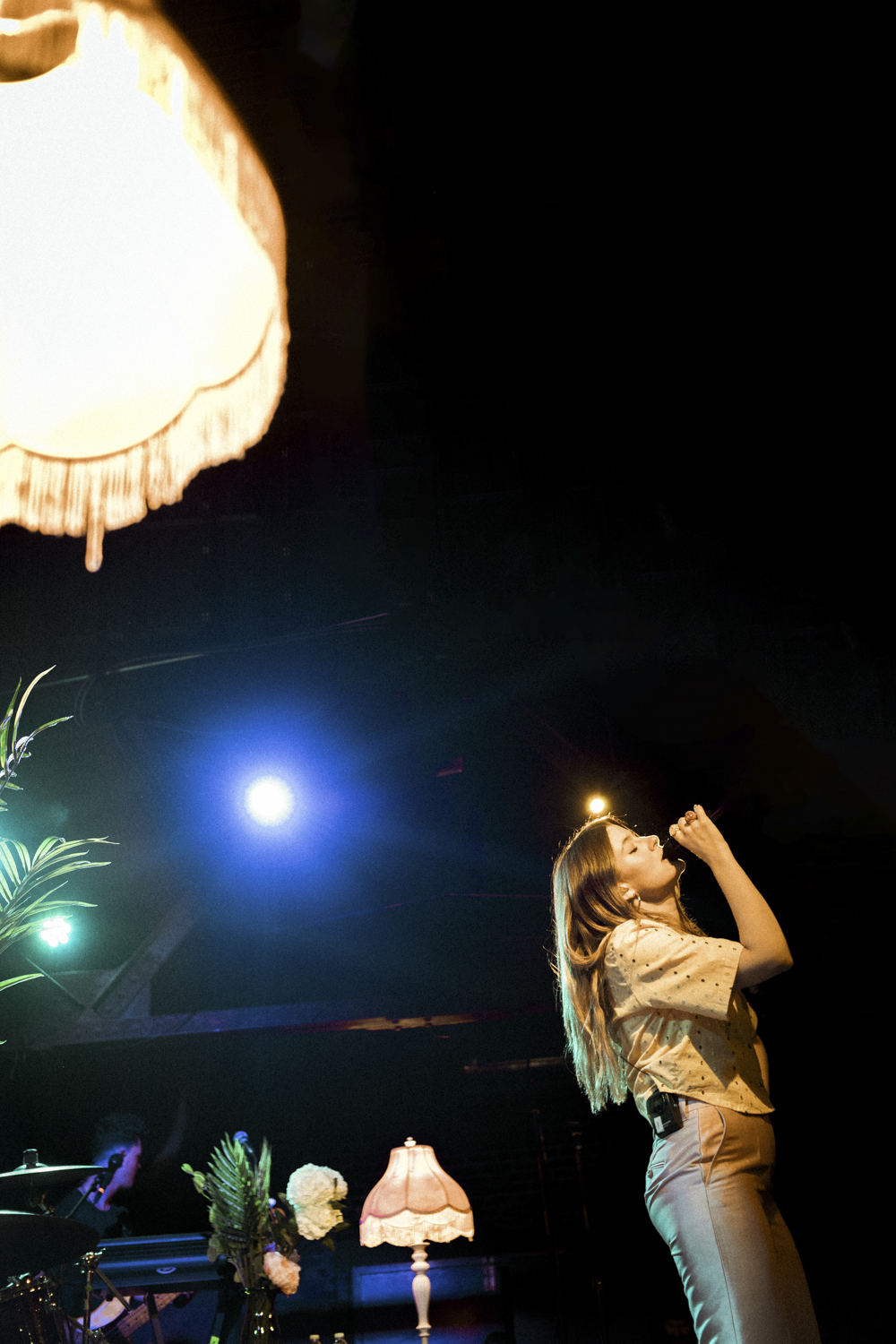 LÉON's music, which is already a triumph within itself, gains a new life when performed in front of an audience. Lindgren's vocals do more than not disappoint, at times you're floored by her vocal capacity and storytelling ability. During a cover of Fleetwood Mac's "Dreams", Lindgren sounds eerily like Stevie Nicks.
However during most of the set, and remarkably during "I Believe in Us", "You and I", and the hit-laden encore which featured "Tired of Talking" and "Surround Me", the crowd drowned out Lindgren's voice by singing along with her. The sense of community was palpable in the room, a beautiful group of strangers united by music, and the energy exchange between performers and audience was infectious. The hour and a half set felt like a party with close friends that you never want to leave.
Sometimes in between songs, Lindgren tore down the barrier between artist and performer by adding endearing personal anecdotes to each song. In the case of "Pink", hearing Lindgren recount her experience as she watched her crush (and good friend) go home to a girl whose home where "everything was pink" and tell us she decided to include the girl's name in the song made the subsequent performance of the track even more special. At another point in the night, she raved about the Philadelphia neighbourhood of Fishtown, in which the venue was located, and said she planned on going out later with the band, extending somewhat of an invitation to her boldest fans. The title of fans and friends felt interchangeable.
The world of LÉON looks like pretty floor lamps, palm tree-like plants, neon signs, and warm colours. As impressive and welcoming as that is, it doesn't come close to how good it feels to be in her world. There, everyone is a friend, celebrating each other and sharing personal stories. Dancing and singing with the stranger next to you feels right, because having a good time together is more important than anything else at that moment. It's a world that exists for a brief period of time, but leaves you with precious memories, and most importantly makes you thirsty to return. Going to a LÉON show and getting to know her world is gladly committing to always returning to it when you have the chance. It's a trip you'll always look forward to.
— —
? © Nicole Almeida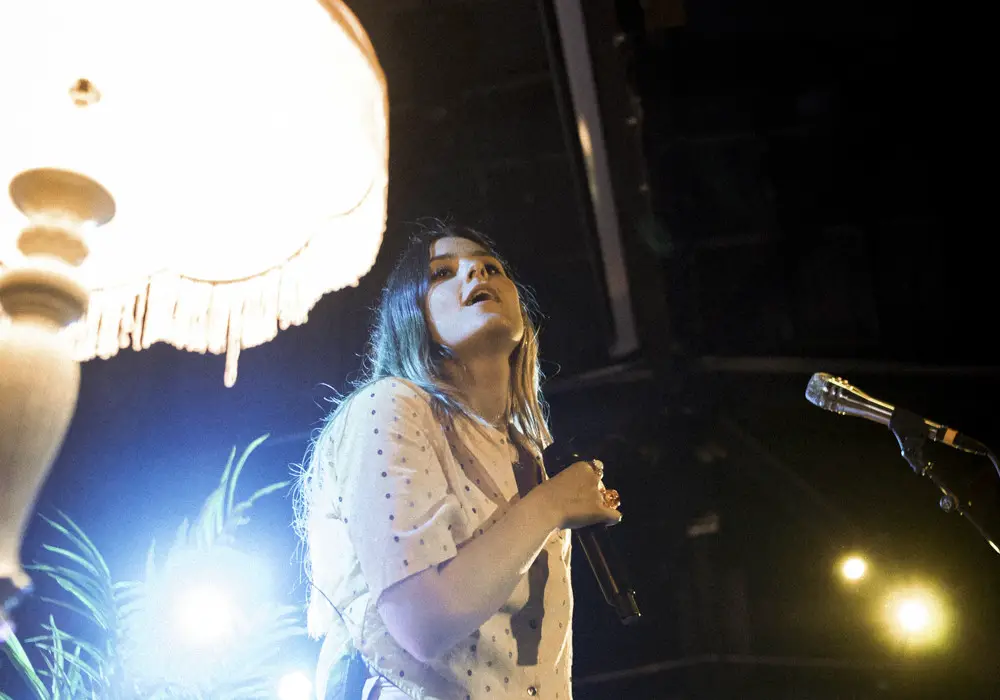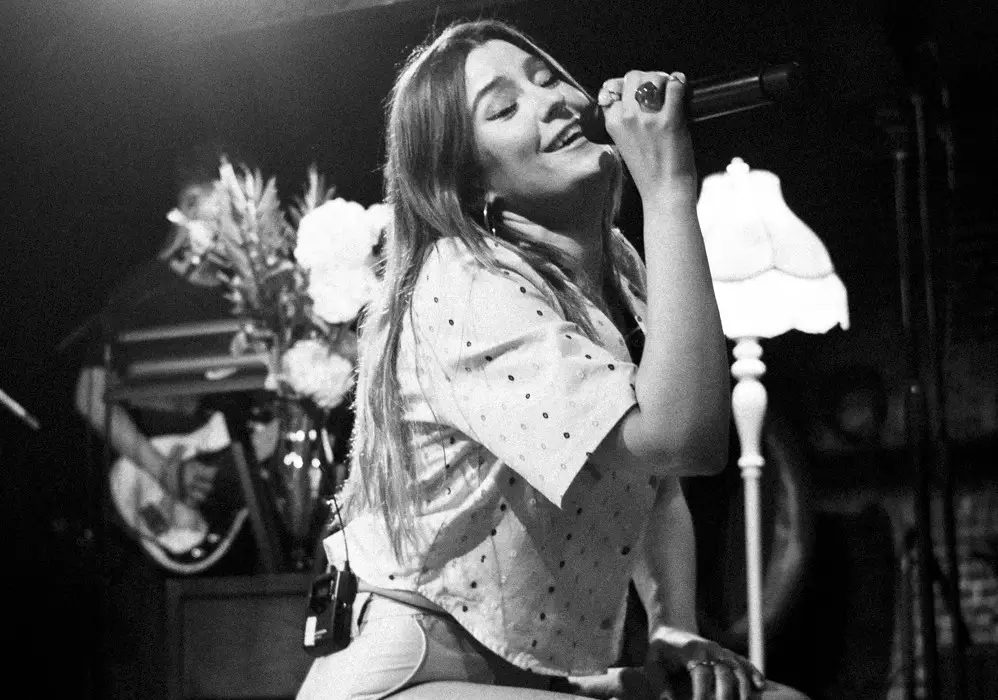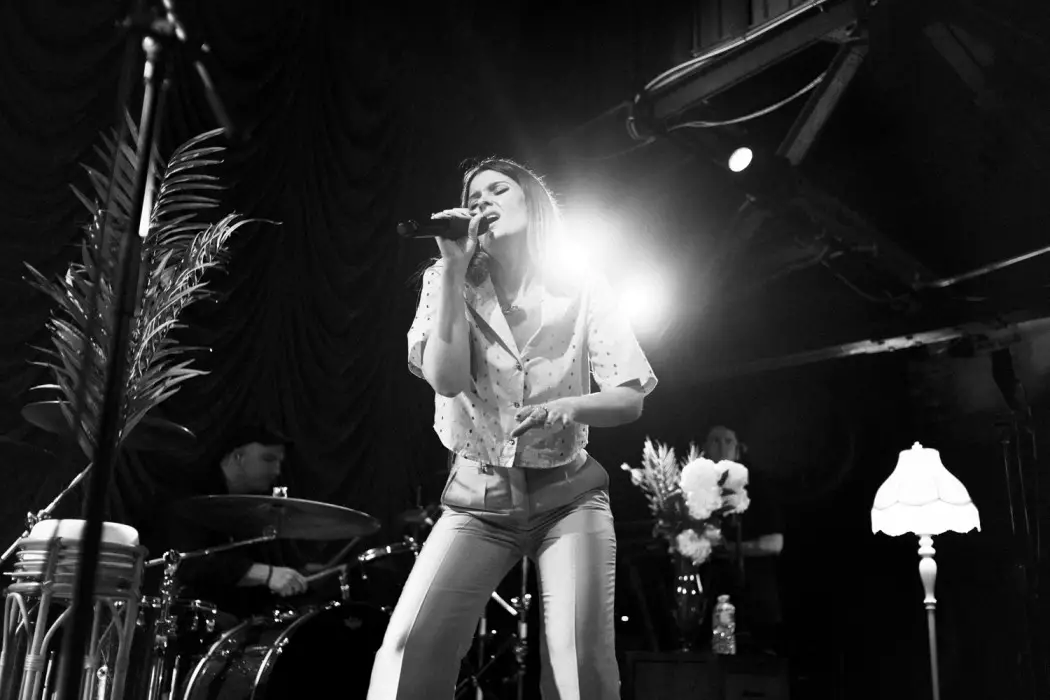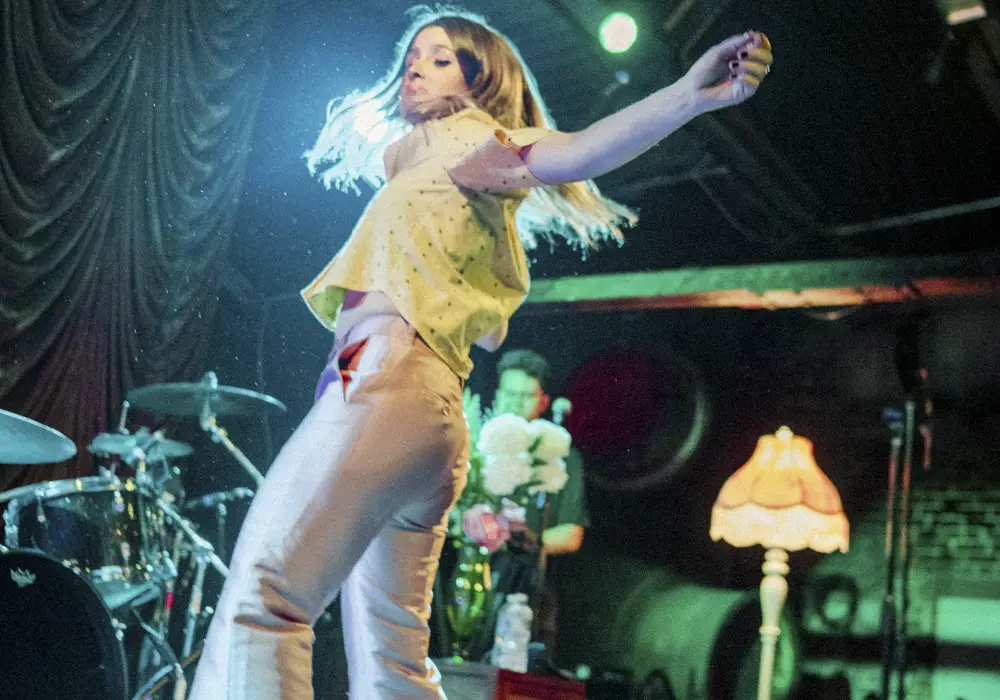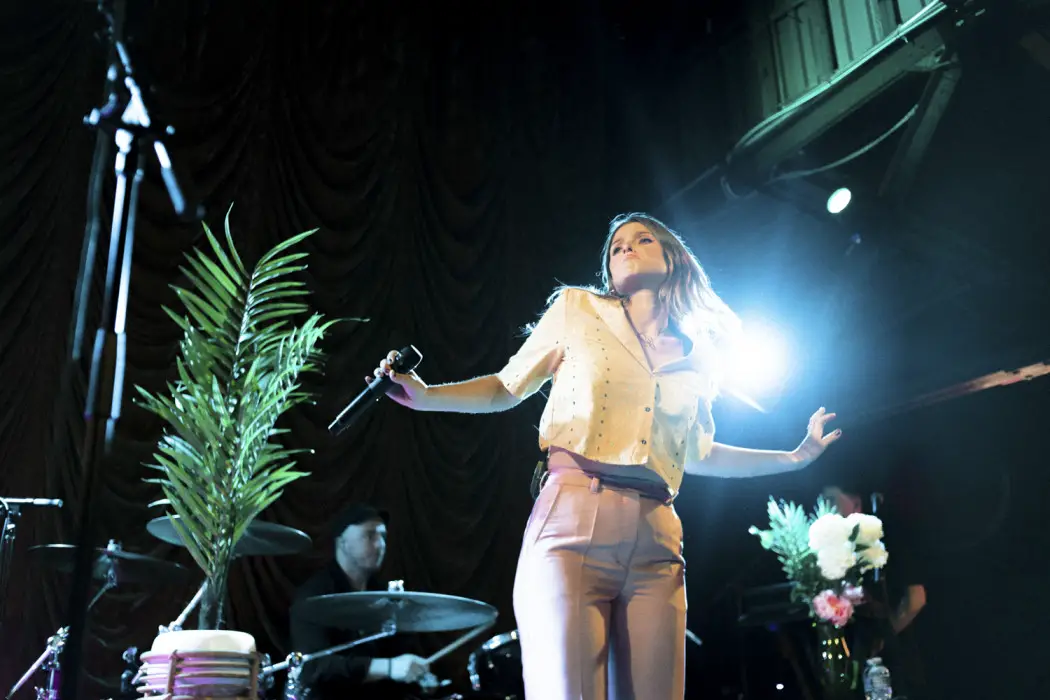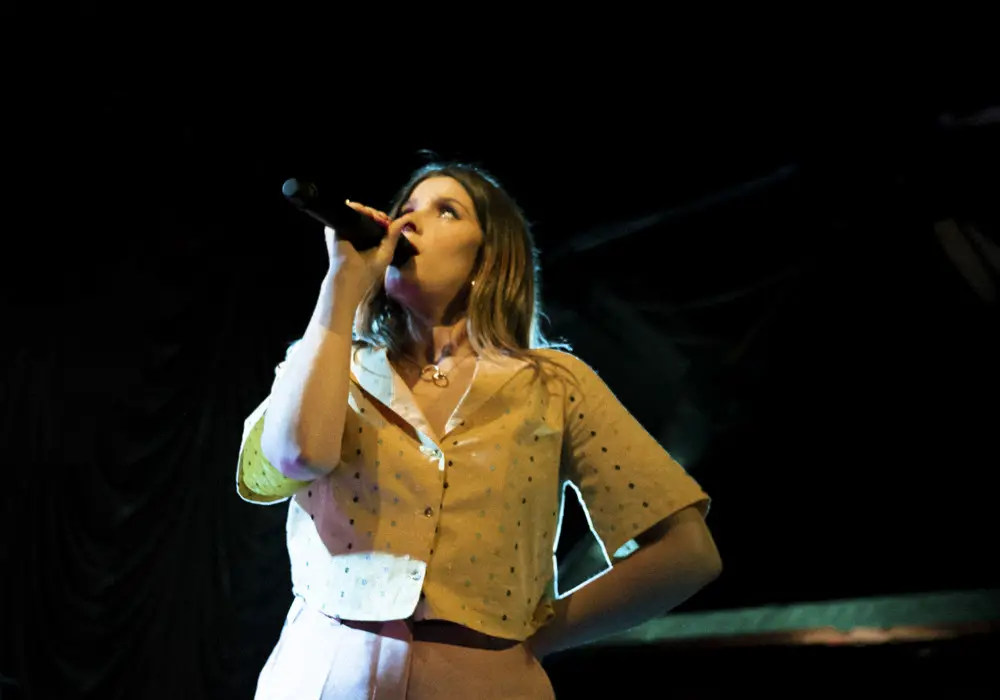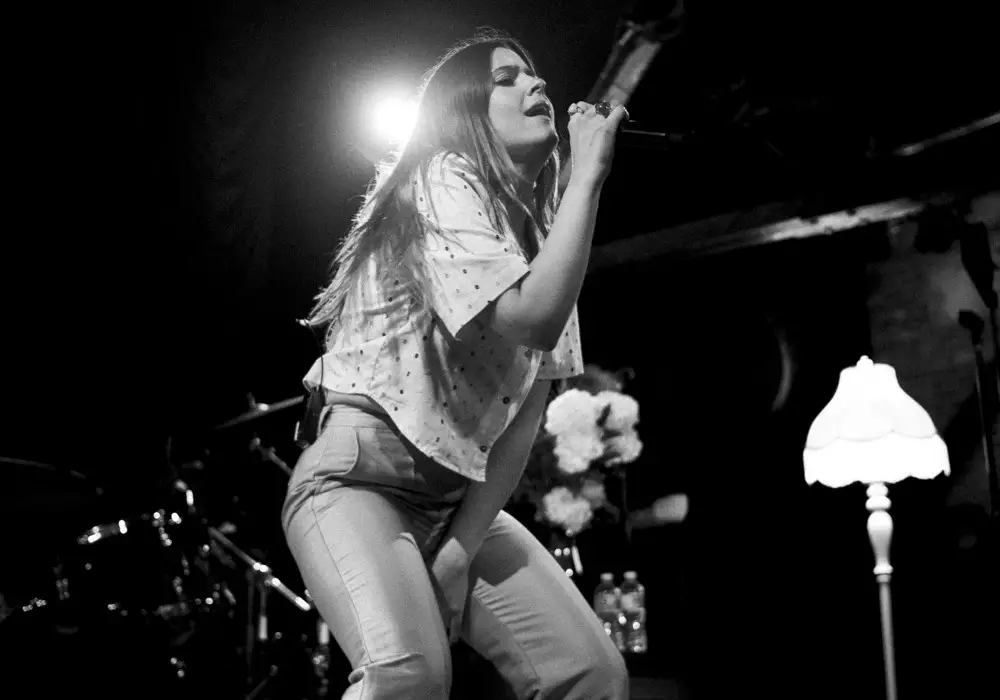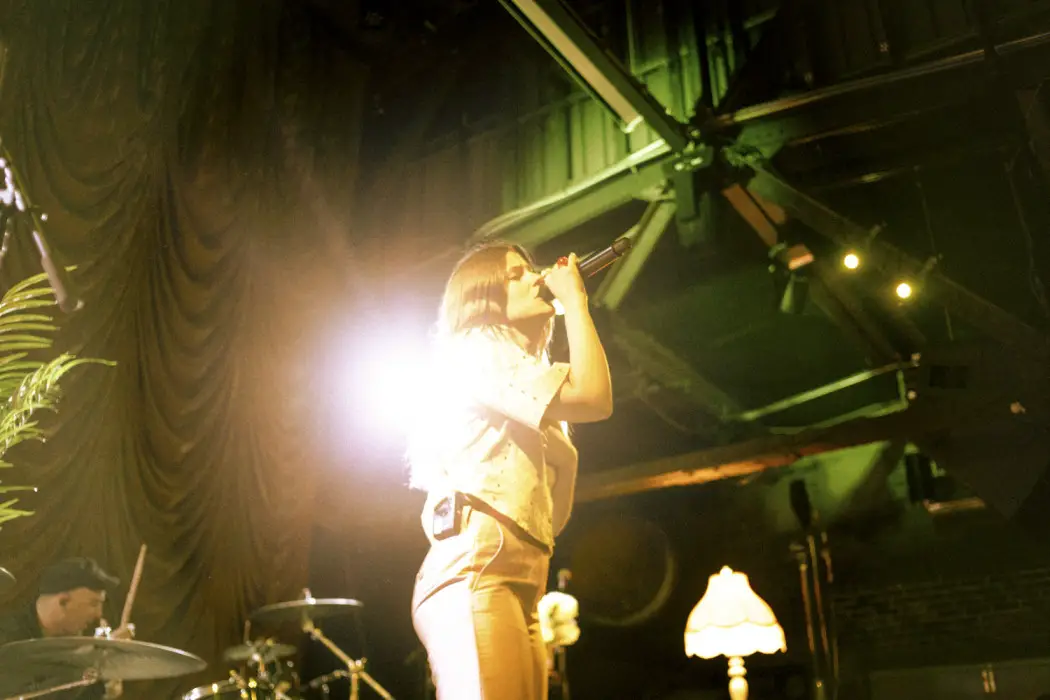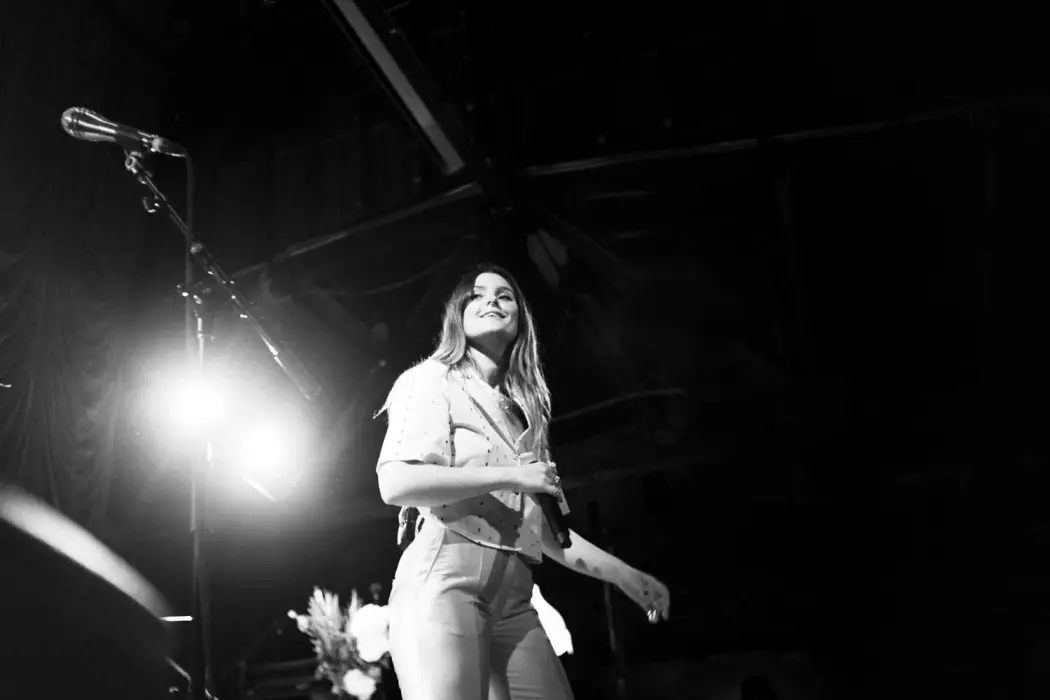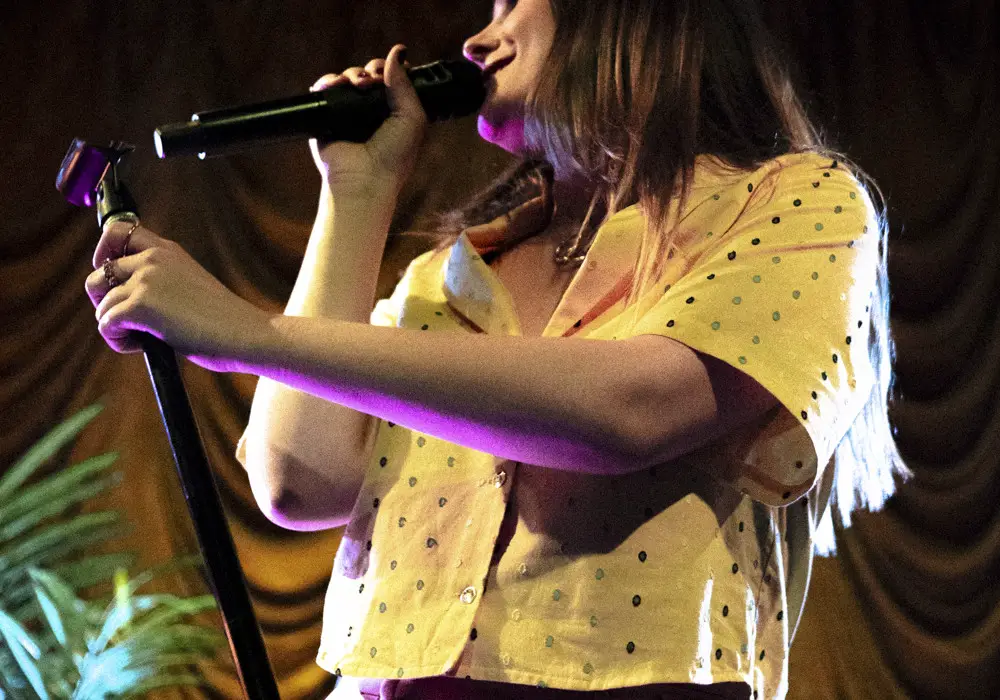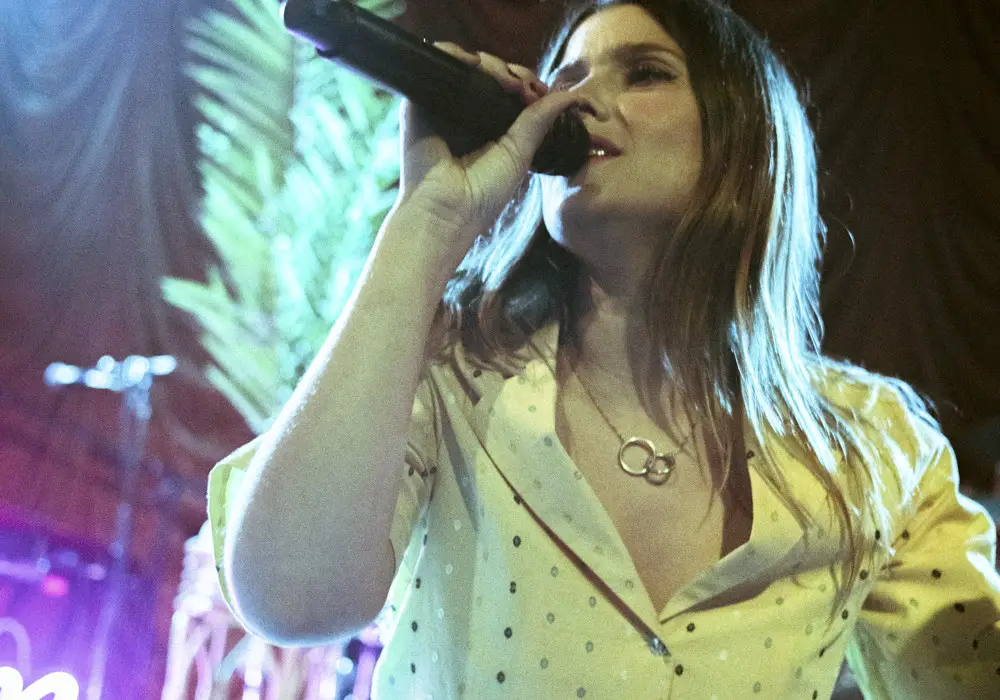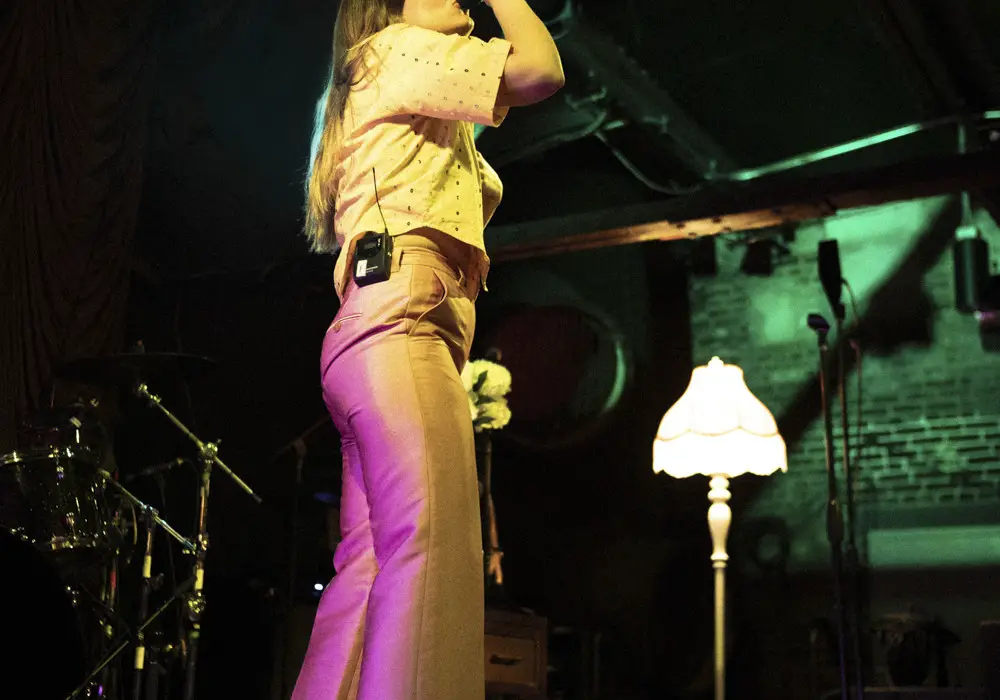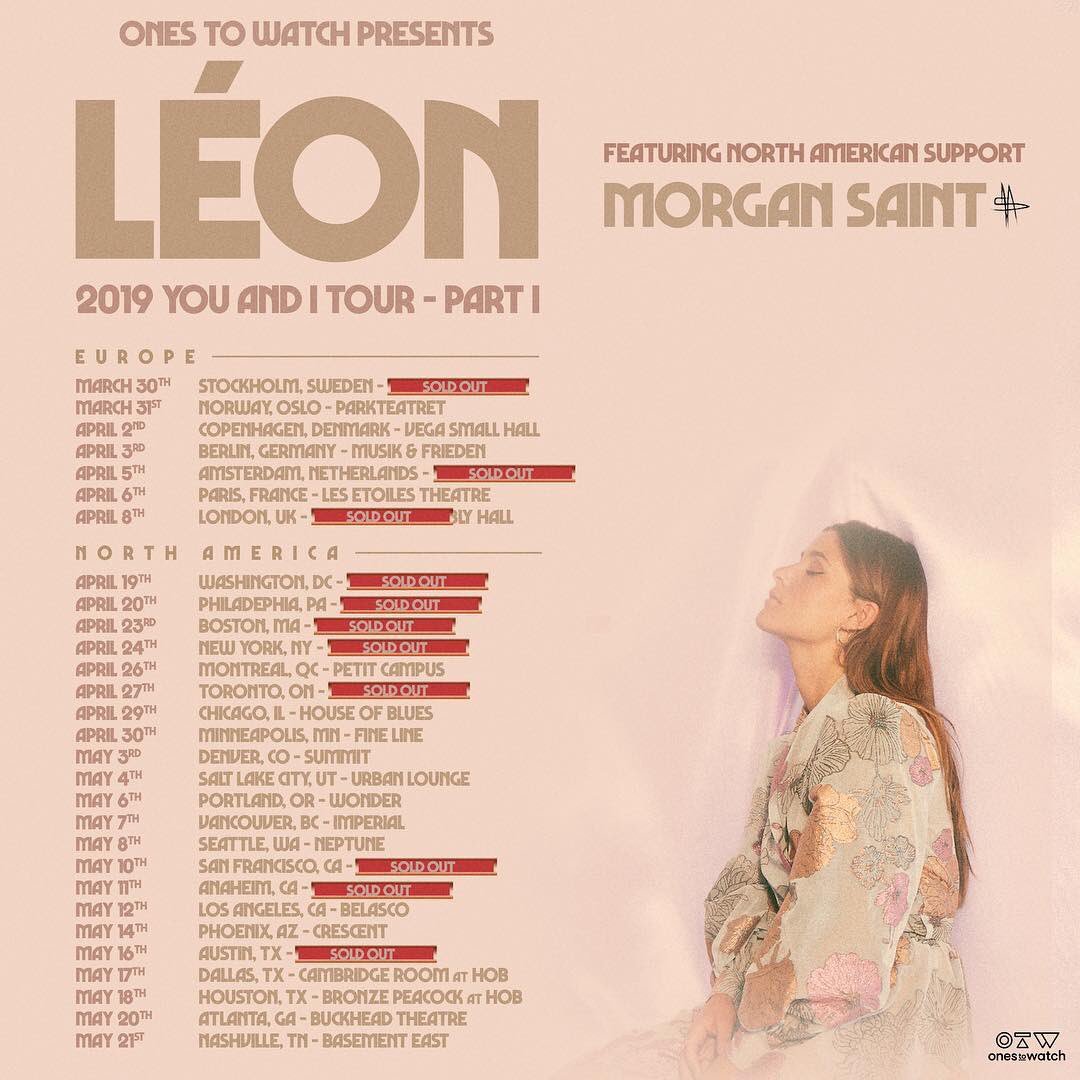 info & tix on itsleonmusic.com
:: Stream LÉON ::