Nottingham 20-year-old Camille Christel's softly stirring debut EP 'You' is a muted indie folk journey through physical and emotional spaces that gives us room to breathe, think, and feel for ourselves.
Stream: "Copenhagen" – Camille Christel
https://www.youtube.com/watch?v=I6Aw0oCJ0L8
---
Intimate and ethereal, Camille Christel's music has been utterly enchanting ever since the artist humbly debuted to the world two and a half years ago. An introduction long in the making, Christel's softly stirring You EP is a muted indie folk journey through physical and emotional spaces that gives us room to breathe, think, and feel for ourselves.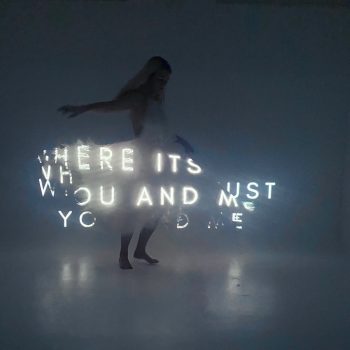 There's a hole in my world
Shaped like you
I'd fill it all up if I knew how to
It's always there, whatever I do
Gotta keep busy, busy, busy
Till I drop
Gotta keep moving, moving, moving
No I can never stop
Because all I ever do
Is dream of you
– "All I Ever Do (Berlin, solo)," Camille Christel
Released July 31, 2020 via Dalliance Recordings, You is a beautifully tempered, achingly nuanced first look at a burgeoning artist and her growing identity. Hailing from Nottingham, Camille Christel cites the likes of Cat Power and Bon Iver as major influences or her art; when even hearing You for the first time, hints of Daughter and Sufjan Stevens (in his darker moments) seep into view. With her feet on the ground and her head in the air, Christel's art is a finely-tuned balance of earthy richness and haunting ethereality – a marriage of opposites that attract, so-to-speak. She established this in 2018's moody "Copenhagen," setting a somber tone that rises and falls through subtle inflections of the voice or the heightened pluck of an instrument.
"The music I create is a dreamlike audible diary," Christel tells Atwood Magazine. "I sample sounds around me and gather words from my day to day. I go with what feels right and try not to restrict myself. I listen to a wide variety of music – pop, electronica, soundscapes and R & B , I don't really want my music to fit in a specific genre; I'm happy for people to take it and make it theirs."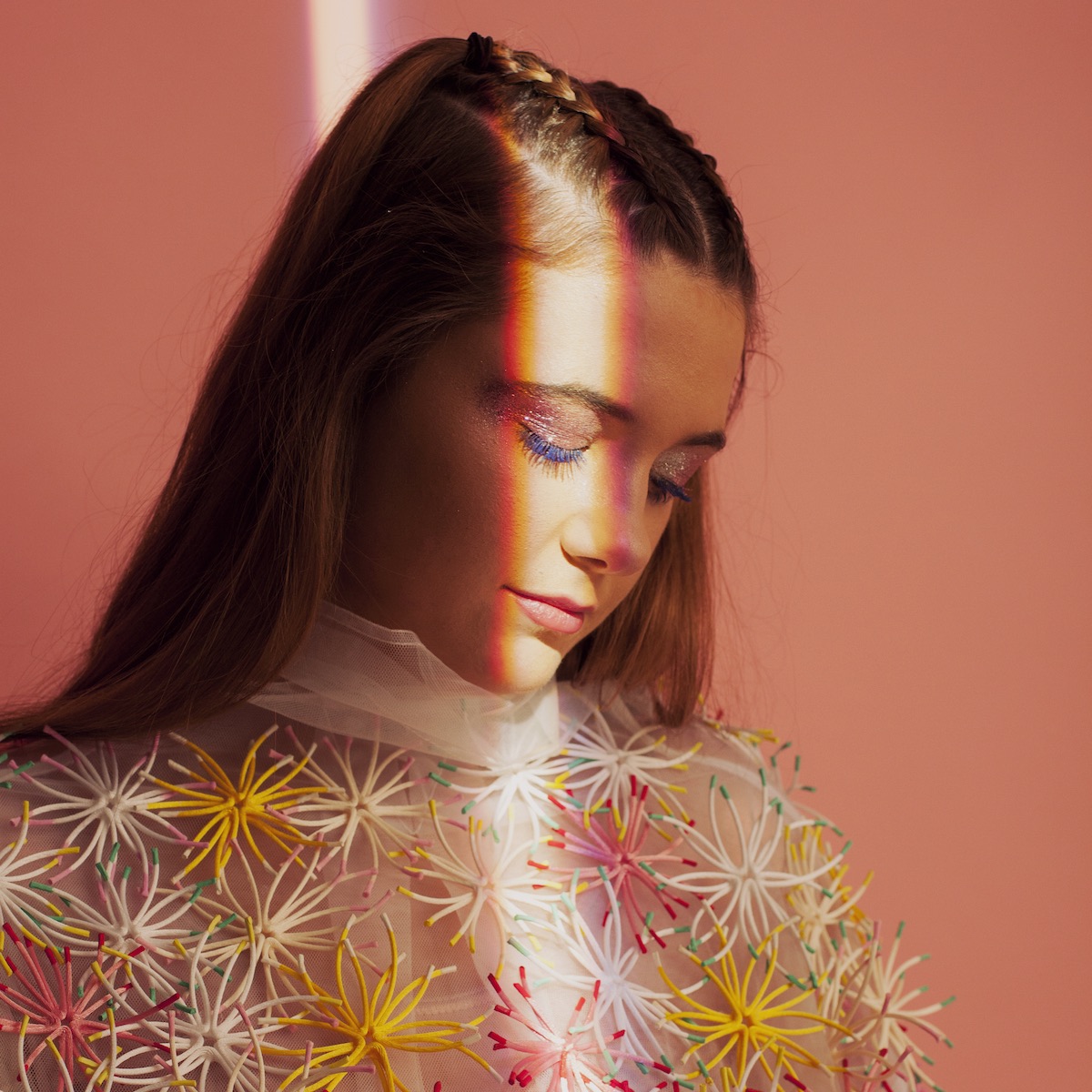 Debuts are undoubtedly special for their respective artists, and this is particularly the case for Christel – who looks at You as one might a mirror. "This EP has been in the making for years, capturing me at the early stages of my life. Each song has been about discovering myself as an artist and expressing the experiences I've had over my teenage years. One of the tracks was written when I was 13 and I've recently turned 20, so it really does capture my life so far."
"The production on each track is very different, and I guess that's me learning how to create music and develop my own sound. I haven't had traditional training so I wrote without boundaries, learning from mistakes and creating my own rules. I am dyslexic so the only consistency throughout all the tracks is the way I write and place words together."
Chicago, I'm coming for you
Chicago, my blues are dark blue
I'm on the AA47 and I'm coming to land soon
I remember all the words, a drunken slur
I remember all the lights
I remember all the songs
We sang along
But I don't remember leaving
But I don't remember leaving
Did you see me leaving?
– "Chicago," Camille Christel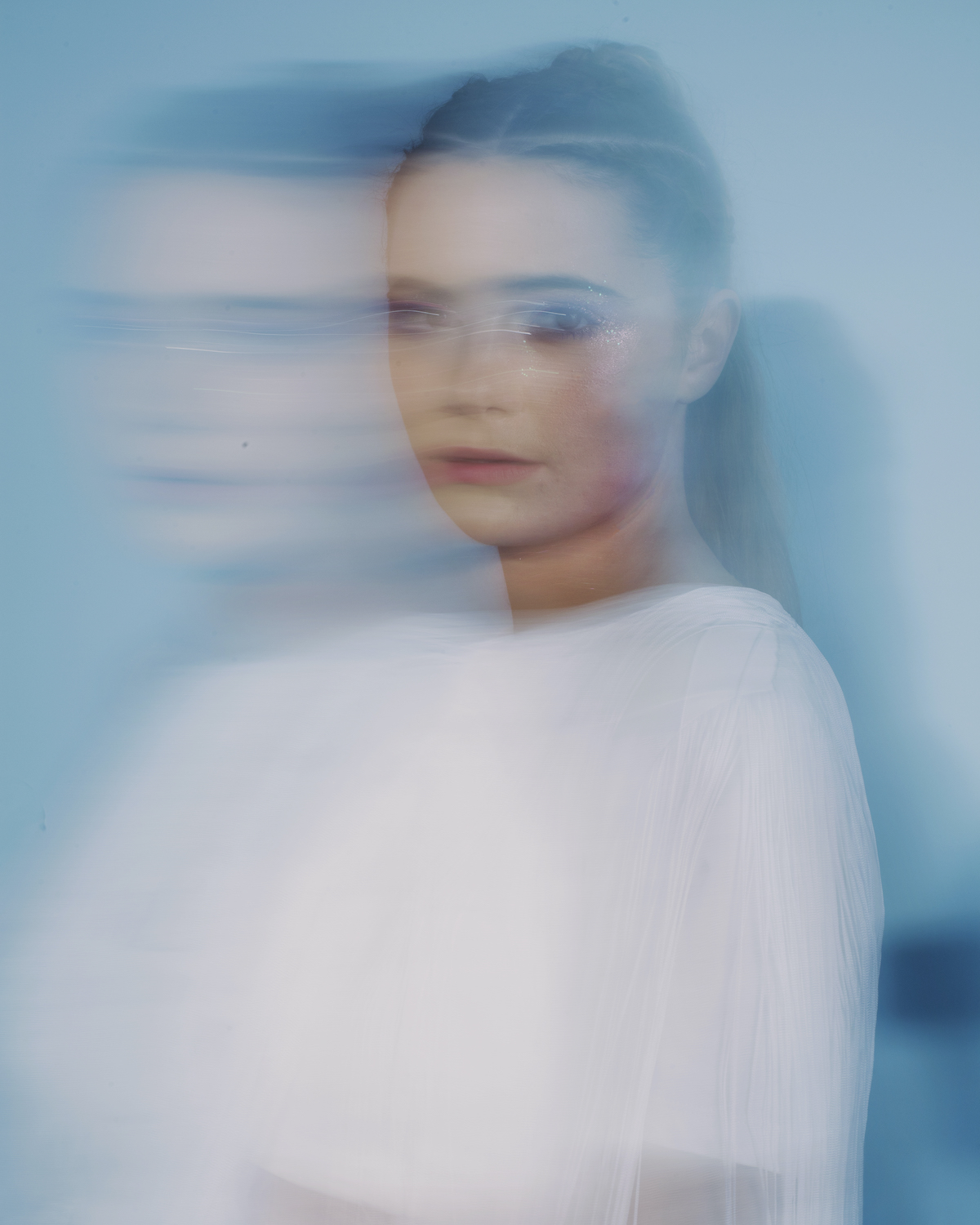 Since her start, each of Christel's songs has taken its name for a different place (think of tracks like "Perth" and "Hinnom, TX" off Bon Iver's second album, Bon Iver), connecting that respective piece of music to both a physical and emotional state of being that resonates for artist and listener alike.
She explains, "It was a theme that I loosely set after writing 'Copenhagen'; I love things to fit together but have their own place and space. Each track relates to a city in personal and specific ways, but I have made a rule with myself that I'll never expose those reasons, as I want the listener to create their own connections to the tracks and not be influenced by my stories.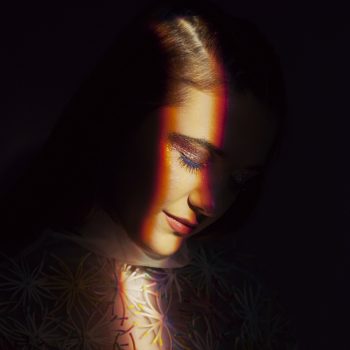 Whatever their specific intricacies may be, Christel's songs go far as individual conveyers of emotion and experience. The EP's introduction, "Goldsmith Street," finds Christel in a moment of sobering, wistful reverie as she wanders through humbling what-ifs and could-have-beens; the poignant upheaval "All I Ever Do" is a heartbreak ballad with just a crack of warmth. "Chicago" glows with its own hazy half-light, basking in an ambient pool of strings and keys glued together through the artist's gilded voice. "New York," meanwhile, offers its own kind of subdued excitement through fluttering guitars that ultimately share the spotlight with cellos and other strings in a radiant, mellow dance.
For while Christel's voice is a powerful tool throughout her EP, her moments of silence and instrumental harmony are just as important in telling her story. Whether we come away from You with a sense of loss, of self-discovery, of nostalgia, or of hope, Camille Christel ensures that our fleeting experience is as memorable as it is tender; hers is a world worth returning to again and again, especially as the summer now turns to autumn.
Experience the full record via our below stream, and peek inside Camille Christel's You EP with Atwood Magazine as the artist goes track-by-track through the music and lyrics of her debut EP!
— —
Stream: 'You' EP – Camille Christel
:: Inside You ::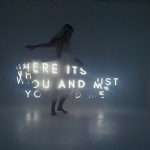 — —
Goldsmith Street
Goldsmith Street was first written in early 2016 and then recorded over 7 times in completely different ways. I always loved this track so deeply but just couldn't decide how it should sound or be. In a recording session in 2018 the frustration to find the right sound was continuing, I got the line 'I miss train rides and the back of your spine', this then became the hook and I kept on building on it with similar lines 'I miss bright lights, in the middle of the night', until this hook was exploding so I moved it to the chorus. This was an amazing day, everything came together.
The title of the track is a street in Nottingham (UK) which is home to a few of the 'first' nightclubs I went to at a young age. To me it was really important I had a sense of Nottingham in this EP, especially a road which was so fundamental to my teenage years.
All I Ever Do (Berlin, solo)
This was co written with M.Craft at his Berlin studio in 2018, it came to us after a few days writing and at the very end of the last session in under 30 minutes before my flight home. The aim of the track was always to be simple, so the main focus was the meaning and words. This was my first time writing music with anybody else, exposing my words, thoughts and experiences. I learnt a lot. This track is a letter to the lost, a relationship in any form or even a moment in time that you will never experience again. When you're so consumed by a feeling of loss, it can become so constant it's even in your dreams.
Chicago
Chicago is about a moment, a moment of craving to escape. I wrote it at 3am on a noisy plane which was just about to land. I have always found planes to be an in between space, a space where you don't really belong and you aren't really anywhere, so in this time I dwelt on every part of my life at that moment. Chicago was then recorded in early 2019. I wanted the listener to feel like they were in those uncomfortable moments of reflection with me and they could feel the track as they listened by adding the harsh background noise of the plane and the haunting sounds of the cello.
New York
This track started after a night out at around 4am. It initially started as a poem, and then the next day I put music to it. The track is about that initial feeling of infatuation, when everything feels like a dream. These moments never last long but the after effects can stay with you for a long time.
Copenhagen
Copenhagen is the first track I ever released in early 2018, it was my first time working with other musicians and creating a sound that captured the essence of the song. The song is about a dream person, who is always going to be just out of reach. I personified the city 'Copenhagen' and addressed the person as the city.
This track was pretty fundamental to my growth as an artist as it was the first track to be released and my first time getting airplay and making new connections.
https://www.youtube.com/watch?v=I6Aw0oCJ0L8
— — — —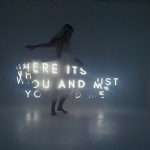 ? © Eleanor Hardwick
:: Stream Camille Christel ::
---