An anthem for the uncool, Small Shake's radiant debut single "Imposter" is a catchy and cathartic grunge-pop fever dream for anyone who's ever felt like the least cool person in the room.
Stream: "Imposter" – Small Shake
---
Anyone who's ever worked in the music industry – or really any entertainment-related or adjacent space – will at some point tell you about how uncool they feel compared to everyone around them. If life is already a pressure-cooker, then music is a furnace, attracting a certain aesthetic that we, the general public, so desperately want to believe is authentic and real, rather than manufactured. "Coolness" is a look and a feel, but more than anything, it's a mentality – a vibe; and while you can buy new clothes and find a new exterior fashion, you're still the same person on the inside.
And we all know that trying to be cool is the most un-cool thing a person can do.
In a perfect world, we would be happy being ourselves and we wouldn't worry about being something or someone we're not – but it's also all too easy to feel like the "least cool" person in the room, and to wonder if you even belong there in the first place. Small Shake's soaring debut single brings those insecurities to life in a relatable and raw way: A radiant reckoning with social pressure and imposter syndrome, "Imposter" is a catchy and cathartic fever dream reminding us not just that it's all in our heads, but that it's all about perspective:
For while Small Shake may consider herself to be "uncool," but she's made some undeniably cool music.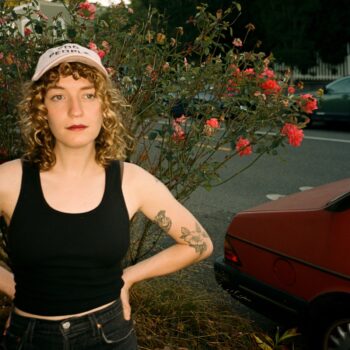 Tell me you feel the same
Can't walk home, can't bare to stay
Hitting rewind back to everything
you'll ever do and say
Stuck in a mirror trap, that's my face
No longer painted as it was
I wonder if they'd care to point out
each new color they can spot
Spin me round like I'm merry
Can't insert myself or step to the ground
Playing horses for now 'til it all slows down
Pick your favorite, I'm just hanging out
Atwood Magazine is proud to be premiering Small Shake's debut single "Imposter," independently out June 16, 2023. The moniker for Seattle-based singer/songwriter Aarin Wallace, Small Shake makes a mix of grunge, rock, and pop music she's come to call "milkshake pop."
Not only does it have a great ring to it, but it also goes down smooth: Her first release as Small Shake is a sweet, dynamic and emotionally-charged blend of light melodies and overdriven guitars. And while the track inherently aches with the yearning to feel whole in her own person, ultimately "Imposter" is a warm and melodic thrill ready to dazzle our ears and lift our spirits skyward. It's a prime example of an artist channeling their darker emotions into a lighter musical context, and the result is a sense of liberation and freedom from within.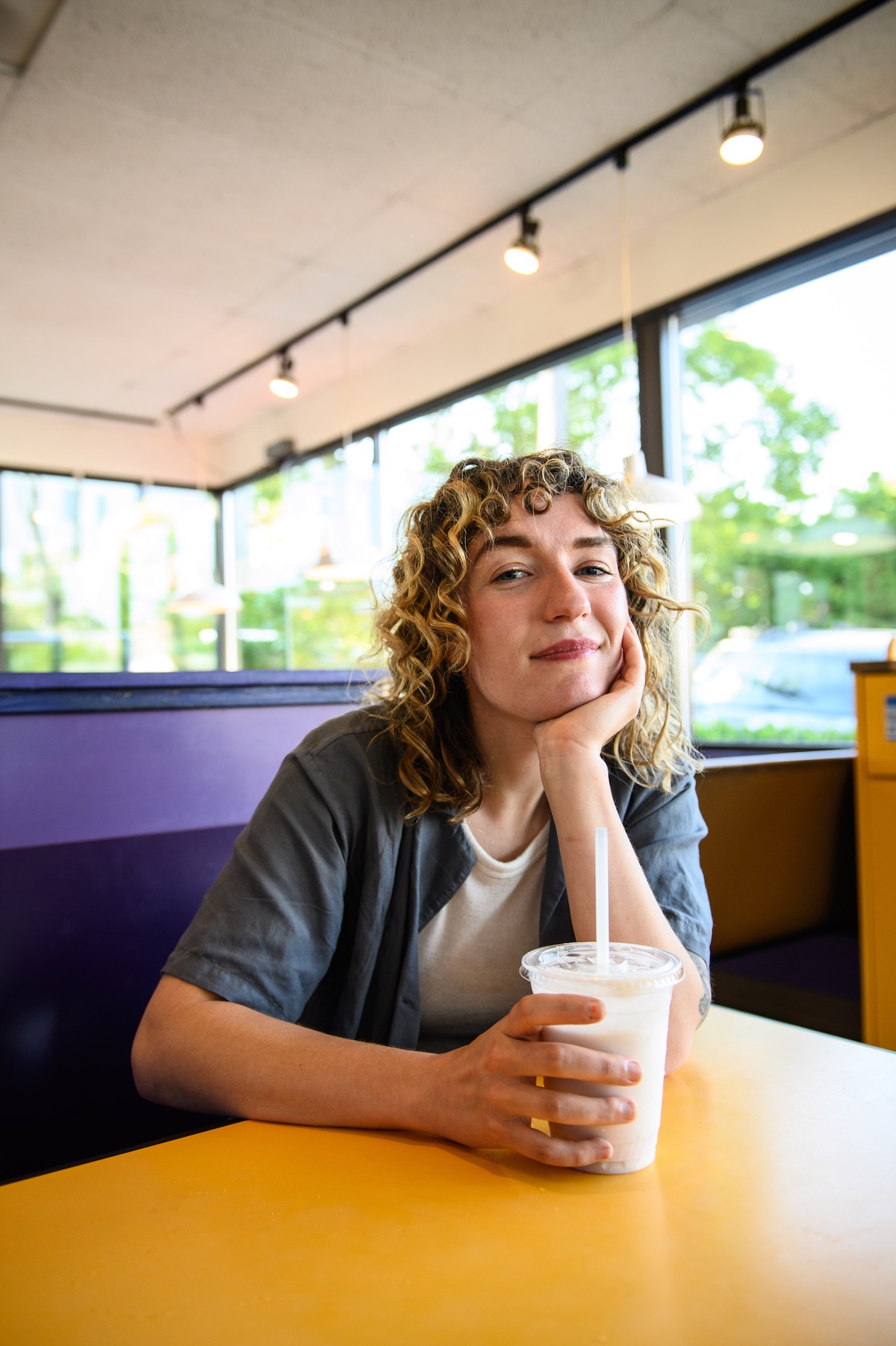 Tell me you see the same
A thousand eyes all taking aim
An x-ray vision gift to everyone
who's ever known my name
And what I'm trying to obtain
Still, there's no denying the intensity of the feelings that inspired this song.
"'Imposter' was written about the anxieties I feel around not being "cool enough" for my friends," Aarin Wallace tells Atwood Magazine. "I'm lucky to be surrounded by some truly amazing people. It's easy to catch myself wondering if I'm worth them or not, even though I know how much they love me."
Spin me round like I'm merry
Can't insert myself or step to the ground
Playing horses for now 'til it all slows down
Pick your favorite, I'm just hanging out
A perfect blend of gritty grunge and bubblegum pop, "Imposter" finds its sweet spot as an anthem for the uncool.

Rather than ignore her feelings or pretend that they're nonexistent, Small Shake leans into them and recognizes them for what they are, all while striving toward a place where she no longer feels the need to worry about coolness at all.
I would love to see
The day when I can sleep
Without a movie screen
And even if we never fully get there – even if we're always carrying around a bit of imposter syndrome – Small Shake's new single reminds us that we're all just hanging out.
Stream "Imposter" exclusively on Atwood Magazine, and connect with Small Shake via the links below!
Spin me round like I'm merry
Can't insert myself or step to the ground
Playing horses for now 'til it all slows down
Pick your favorite, I'm just hanging out
Pick your favorite, I'm just hanging out
— —
Stream: "Imposter" – Small Shake
— — — —

 © Brady Harvey
art © Marcus Shriver