Sheffield rock-rap group Cellar Door Moon Crow make a clear image of themselves with long beards and raging guitars.
Stream: 'You Got This' – Cellar Door Moon Crow
---
If you're looking for a rowdy record to rock out to at a pub or nightclub, Cellar Door Moon Crow just might be your guys. Originally from Sheffield, England, Phil and Tommy Goodwin grew up on rock music and were active performers over 10 years ago as members of a four-piece group called The Dodgems. In 2015, the Goodwin brothers reinstalled themselves as a rock duo called Cellar Door Moon Crow and have been performing in live gigs ever since, including a recent appearance at the Ramblin' Man Fair in Kent.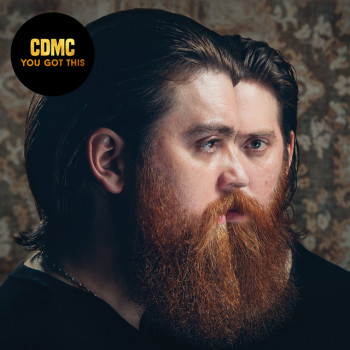 This past year was one of major career advancements for CDMC, as they have prepared their first proper release, You Got This, and scored a spot as one of two opening acts for Australian hard rock group Airbourne, who are embarking on a 14-date tour across the United Kingdom this November. If the Goodwin brothers' goal this month is to get the crowd amped up early on and ready for a rollicking rest of the evening, You Got This will provide the long-bearded duo with 15 fresh and potent tracks to choose from in order to achieve said objective.
From the start, it's clear that these guys know how to perform. They burst onto the scene with album opener, "Whistler," one of the four tracks here that originally appeared on their 2017 debut EP. "Push the button, and I'll show you what I've got," they tempt their listeners, and then follow through on the promise by demonstrating that they've got serious skills as instrumentalists.
Hiding in the shadows
Taken by surprise
With a skip in your walk and a whistle
There could be no demise
Take me by the hand try to
understand never let go never let go
Can't stop me like batteries in a robot
Push the button I'll show you what I've got
I'm the master move faster tornado
Show you what I've got
Stop
Rattle in the bush
Element of surprise
Soft as a whisper
Clear as a disguise
---
The high-octane rock music that is first exemplified on "Whistler" keeps coming furiously throughout the rest of the album, with Phil playing guitar and Tommy handling the drums and keys. Some of their older recordings, like 2016's "Forgiveness," continue to impress a few years later, while other more recently-recorded tracks like "I Got You" and "Shanghai"– the latter of which was produced all the way out in a studio in the Forbidden City in China– prove that they have maintained their musical mastery over the ensuing period.
"East to the West" is one of several tracks on You Got This to incorporate hip-hop with rock music Linkin Park-style, which is increasingly becoming a signature element of the group's catalogue. The rapping isn't super technical at the moment, and the artists have acknowledged that, saying, "I'm not sure if Jay Z [would] be impressed" by the rap verses in their own songs, but they included them anyways so as to take their listeners "out of your comfort zone a bit." At any rate, it's hard not to bob your head along as Phil professes to being "a hip-hop operator, lyrical generator" who can "get my peo-pull to the street." Making room for a professional rapper, their fellow Steel City native J.Kas, helps make this hip-hop-infused track one of the most enjoyable on the entire record.
The other guest artist on the record, Birmingham singer Rebecca Downes, makes a valuable contribution herself. "Do you want me now? My mind's in overdrive" she sings. Her presence, "coupled with the fellows' orders to "move to body, move your body!" helps to make "Overdrive" one of the most frenetic tracks on the entire record. Elsewhere, CDMC can be found letting their wild sides run free on lead single "Tightrope," while also letting some vulnerability show on "Won't You?," a track which mixes some soulful crooning and gentle piano music in the middle of all the raucous guitar music that dominates the rest of the album.
Whether you have been aware of these guys since their early days in the local Sheffield rock scene or just catching on now, one thing's for sure: there's a lot for everyone to enjoy should they choose to "listen to the sounds of CDMC!" as the Goodwin brothers so fervently implore on You Got This.
— —
— — — —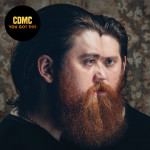 ? © 2019
You Got This
an album by Cellar Door Moon Crow
---