— —
Loss is the one thing you can't recover from: It's humanity's bitter truth – the fate we all share yet so seldom discuss, let alone think about. Delicate and dark, Hoeksema's haunting new song "Wake Ache" is a moving journey through the raw pain of loss that connects to our deepest depths.
tired eyes bitter cold
dragging on has gotten old
prayers for night to come
to close
seems like time is just folding
in on itself
Listen: "Wake Ache" – Hoeksema
---
Atwood Magazine is proud to be premiering "Wake Ache," the latest single off Hoeksema's debut EP Life After (out November 10, 2017 via Good Eye Records). An ambient, atmospheric electronic ballad, "Wake Ache" burns slowly and heavily with the trauma of personal loss. Brooklyn/Calgary-based Samuel Hoeksema pours his soul into his music, crafting a vivid and vulnerable moment wherein he can dwell, embrace life's hardest emotions, and meaningfully share his experience with the world.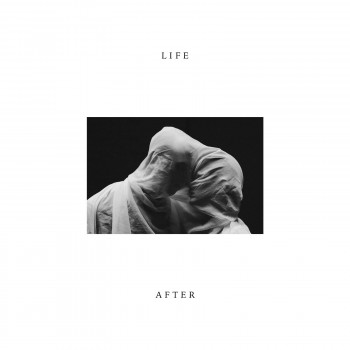 winter's here taken hold
thoughts of you i can't repose
something moves from under my skin
this blood syncs deep enough
and i can't control it
"When I was originally working on these pieces, I was going through some growing pains in my life," Hoeksema shares. "I think during that time I became very interested in the way we shift and grow as we get older… It's easy to initially get scared or nervous when we consciously seem to lose things in our life that we considered to be important factors in how we understand ourselves in relation to the world. The duality to this though, is that often these losses are important steps in a larger chain of commands that are necessary to our growth within the world. They may help us open up, and allow room for the next piece of our life to enter."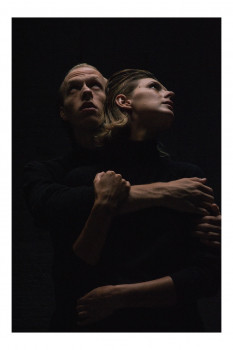 Whereas many endings do offer some sort of beginning – a new door, so to speak – some are permanent markers, closures that signify finality in its ultimate form. Death is the true epitome of that – an end for which there is no "new beginning." Life moves on, but it's different – you don't "move on" as popular culture suggests; simply, you carry a new burden forward, and learn to exist with the weight.
in the night see which
stars match your eyes
bleeding through all the
emotions that you'd hide
toss and turn i scream
but no one hears my cries
you've been dead for weeks
but i still feel you in the sheets.
Hoeksema's "Wake Ache" embodies this hardship; its lyrics provide a stark, emotionally exhausted portrait of mornings without – of waking up to the knowledge, day after day, that your loved one is no longer with you; that now that you're out of your dream world and back in the real one, you cannot see their face. You cannot hug them, or tell them how much you love them.
They are gone.
Listeners will find "Wake Ache" to be a cathartic, heart-wrenching experience that places them right back in the center of loss' penetrating sphere. The soft pianos, the emotive claps, the chilling cloud of electric energy that bubbles, but never quite bursts… Hoeksema exposes himself through an achingly expressive depiction of humanity's core. Pre-order his debut EP Life After here, and share Hoeksema's "Wake Ache" – exclusively on Atwood Magazine.
— —
— — — —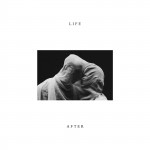 photo © Sasha Lytvyn
:: Listen to Hoeksema ::
---