Some of the best music from the past 20 years has come from artists coming off debut success, hungry for more. Guest writer Leo Culp's The Sophomore Series column looks at 21st century albums that prove the phrase "sophomore slump" is outdated.
---
King Krule and Phoebe Bridgers mobilize their words in very different ways, but both grew exponentially on their sophomore albums; they put renewed purpose and weight in their words.
— —
I've spent a lot of this series talking about production, recording styles, and instrumental aspects of sophomore albums, but I haven't given proper credit to the lyrical transformations that often go hand-in-hand with these developments. I have always been a music first, lyrics second type of listener, meaning it takes four or five times going through a song before I even understand what it's "about". While I do think instrumentation matters more than lyrics (you can have less than stellar lyrics that sound impeccable with the right instruments holding them up (i.e. The Ramones, Jimi Hendrix). But still, artists that tell stories unlock a different sort of significance and substance with their music.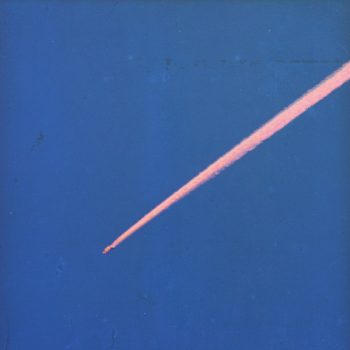 King Krule and Phoebe Bridgers mobilize their words in very different ways, but both grew exponentially on their sophomore albums; they put renewed purpose and weight in their words. Krule's voice either explodes out of the music or drawls alongside it, and Bridgers sounds like she's at the bottom of a pit, like you have to strain your ears and focus to get the true meaning of her words. More importantly, though, they doubled down on their writing style for their second albums. Krule's bleak lyrics only got bleaker on The OOZ (2017), and Bridgers' stories became more detailed and sorrowful on Punisher (2020). These are beautiful albums, and are two of the most thought-provoking singer-songwriter albums of the last ten years. King Krule's lyrics are as rough around the edges and beautiful as John Lennon's (even if Lennon's are more iconic). And Bridgers' has a knack for creating worlds that seem lived in, like the consequences of the song's conflicts have a sincere impact on your life. Punisher and The OOZ give a glimpse into how artists divulge what troubles them, and show the power that lyrics have when creating truly great music.
You're shallow waters
I'm the deep seabed
And I'm the reason you flow
I got more moons wrapped
around my head and Jupiter knows
Whilst you orbit with some stupider hoes
– from King Krule's "Biscuit Town"
Not to be that guy who studied abroad and now only talks about it (or the guy who says something was "the soundtrack" to a period in their life [because those people suck]), but King Krule's The OOZ was the soundtrack to my time abroad in London. King Krule (real name Archy Marshall) matches the quiet confidence of the city, while also expressing its deeper issues of difference and inequality. Like Krule's debut 6 Feet Beneath The Moon (2013), The OOZ is filled with harsh lyrics that delve into his loneliness and introspective thoughts. It made me feel connected to the larger symbolic importance of London, like I was cracking the surface of its immense music scene.
In an interview with Complex, Krule talked about his songwriting process for The OOZ. He said, "I approach every track differently, cause you gotta be down with the dynamic, yeah?" One listen to the album shows this "dynamic" at play. To him, this starts with songs' opening moments: "Every first line is kind of important. The way you come into a track, the way you introduce yourself into a track is quite important." Song like "Logos" ('She smoked me whole and blows out Os / The sink had sunk, it overflows'), "Slush Puppy" ('Don't you dare baby, dare baby, dare / Face me already, replace me already'), and "La Lune" ('Sins will swallow explicit / Kinks of hollow mystic') show why this is an exhibition in lyrical prowess. This collection of opening lines contains the isolated, colorful, and crooning sentiment Krule weaves through the album. Some of the highest moments from debut 6 Feet come on "Baby Blue", "Neptune Estate", and "The Krockadile". But it's the trance-like vibe and lyrical purpose of "Neptune Estate" that translates most to The OOZ. The lyrics are beautiful and lingering: "This girl, she doesn't hold a tear in my head / The brain lives on but the vibes are dead / Corrosively tread through emotionally spoon fed purpose." Songs on The OOZ are a little rougher around the edges, but possess the same sort of ambiguous yet poignant lyrics of 6 Feet. Just open-ended enough to require thought, just grounded enough in reality to be universal.
---
The genius of The OOZ lies in how cohesive it is. In an interview with the New York Times, Krule said, "It's about creating a universe for yourself." 6 Feet was as varied as The OOZ, but the project wasn't tied together. The tormented state of Krule's open-ended lyrics keeps this album going, and, alongside experimental rock, makes this one of the most beautifully constructed rock albums of the 21st century. But, it all starts with purposeful writing, and the way Krule weaves themes through songs and builds a universe within his albums.
When I studied abroad I worked at an online radio in East London. Now, I don't think they were the streets Krule walked daily, but I still felt like the music connected me to that environment. London is nothing if not gritty, and Krule melded his own experiences with sprawling, often working-class nature of the city into this album. His lyrics are so varied, so it's hard to tie them into a neatly wrapped package. But, that's precisely what makes this album and its lyrics so interesting. You might not know exactly what he's getting at, but that's part of the experience; with each listen, you get to know his vision better. Krule has marked himself as someone who wants to create environments for his music, rather than just music. And he couldn't move that atmosphere forward without his lyrics. The OOZ is a trippy walk through Krule's mind, and shows you how lyrics can elevate a good album into a masterpiece.
---
I don't forgive you
But please don't hold me to it
Born under Scorpio skies
I wanted to see the world
Through your eyes and then it happened
Then I changed my mind
– from Phoebe Bridgers' "Kyoto"
Very rarely does music make me raise my eyebrows and nod my head. If I do this, it means I've heard something I've never encountered before. A list of the last three things that made me do this: the opening minute of "New Love Cassette" from Angel Olsen's All Mirrors, the horns, piano, and tapping on "Sugah Daddy" from D'Angelo's Black Messiah, and the above lyrics from Phoebe Bridgers' Punisher single "Kyoto". This a testament to how important writing is to her music. On the New York Times' segment Diary of a Song, Joe Coscarelli went through "Kyoto" with Bridgers and her producers, figuring out the history of how it came to be. "Kyoto" was originally a slower, folksier song, what Coscarelli labeled "a Phoebe Bridgers song", to which she agreed. Her songs are marked by intensely melancholy lyrics that are as inspiring as they are heartbreaking. Her debut Stranger in the Alps (2017) was filled with these types of songs, and marked her as the modern image of folk music.
Bridgers' debut in some ways mirrors Krule's: There are brilliant moments, but they can be bogged down by a lack of variety and risk. However, that is to be expected from debuts, and Punisher is spent showing the bounds of her songwriting and lyrics. The album is full of lyrics that would be the best in many artists' discographies. "Garden Song" (The doctor put her hands over my liver / She told me my resentments getting smaller) and "Moon Song" ("We hate 'Tears In Heaven' / But it's sad that his baby died / And we fought about John Lennon / Until I cried / And then went to bed upset") are two standout examples from the project. She, like Krule, writes lyrics that express some universal truth but are still specific to her.
---
In an interview for Vulture, Bridgers referenced an interview her friend Haley Dahl did, saying, "she was like, 'Tell the truth because otherwise, if you lie, you'll have to create each reality and keep track of what you are and aren't allowed to do, or say to who or not say to someone.' I just want to make stuff that's true." I don't know about you, but very rarely do I hear artists reference someone else's interview, let alone frame it as something that defines them. This isn't limited to her interviews. A big part of Bridgers' music hinges on her relationships with those around her, and while that could be said for many, the way she does it distinguishes her from those others. She focuses on the tiny details that reveal why those relationships are flawed. Even when she isn't telling something that happened directly to her, she's telling someone else's truth, someone else's reality: "I don't think [what we're doing] is saving the world or anything, but I'm always relieved when art is real and telling the truth."
It's weird trying to describe the effect Bridgers lyrics have on me. But she is one of the few modern artists that makes me want to sit immobilized in my bed after finishing one of her albums. For such a positive, wholesome presence, she finds the best ways of making people wish they could relate to sadness. I've never wanted to be in a dysfunctional relationship more than when I finished Punisher. And while I'm not sure if that was the intended effect, I don't care. She followed up her debut with an album that doesn't break convention, but shows the amazing ways music can change your day. At this rate, her next album might change how we see modern folk music.
---
It's Okay to Be Troubled
A lot of the music I've talked about in this column changed how people saw music in some way, no matter how big or small that change was. I don't think King Krule or Phoebe Bridgers did anything especially unique. But by staying with and improving the styles they showed on their debuts, they were able to grow into some of the most interesting song and lyric writers of the 21st century. Krule and Bridgers are similar in what's most important: they match their unique lyrical dismay to their music. Krule's songs are rough around the edges, winding along, while Bridgers' songs form an ambient, folky environment for her thoughts to meld into. They aren't genre artists who happen to be good at writing. They're beautiful songwriters who found what they liked and worked within that framework.
Bridgers and Krule write with a distinct dread, and their open-ended lyrics were clearly similar enough to warrant a whole article on them. But they're also different in how they construct the world for their words. Krule's words seem distanced from reality, like someone who needed to escape, and found their words in times of reflection. Bridgers' writes like someone who can only find solace from conflict in the recording booth, like she's lived lifetimes more than we know.  These albums won't change how you see music, they're just some of the best albums you'll listen to this year. They take styles you know and love and add to the laundry list of people who mastered them. Just make sure to grab some tissues.
— —
Leo Culp is currently a junior at the University of North Carolina at Chapel Hill studying Media/Journalism. He hosts a local radio show in Chapel Hill, and loves watching Liverpool soccer and Carolina basketball. He is always trying to find something new to learn about music, and is a proud Atlantan.
— — — —