Country singer/songwriter Christie Huff unveils her intimate, honest, and haunting 'Favorites Collection.'
Stream: 'Favorites Collection' – Christie Huff
---
There are those types of introspective artists that come around and make you feel every emotion all at once.  You are swiftly hit with sadness, longing, bliss, anger, regret and everything in between. Singer/songwriter Christie Huff captures an uncountable swell of sensations with each piece. Her poignant new compilation EP Favorites Collection retains a familiar feeling that is comforting yet draws you into a whole new world. We relate to her songs having been where she stands, but the message is told through a fresh and enchanting lens.
Released April 8, 2022, Favorites Collection is, as its name suggests, a set of fan (and artist) favorites from Christie Huff's six years releasing music. Comprised of four previously released songs and a special new cover, the EP is a fast introduction to the Los Angeles-based Arizona native.
Opening track "Black and White" takes us on a compelling journey of highs and lows. The more we listen, the more we become swept up in its chaotic beauty: The lyrics detailing the intricate indecisions within a relationship pair seamlessly with her angelic tone. A gut-wrenching heartbreak pierces our core and we ruminate in the sting of uncertainty.
Back and forth, back and forth
That is what we've done
That is what we are
You don't know what you want
But you know you want me enough to grab my hand
Oh I don't understand
I sit in your car, I know I should go
But once I go I know that everything between us will change
And you know I don't want us to change
It's not black and white
You know I hate you
You know I love you
At the same time
---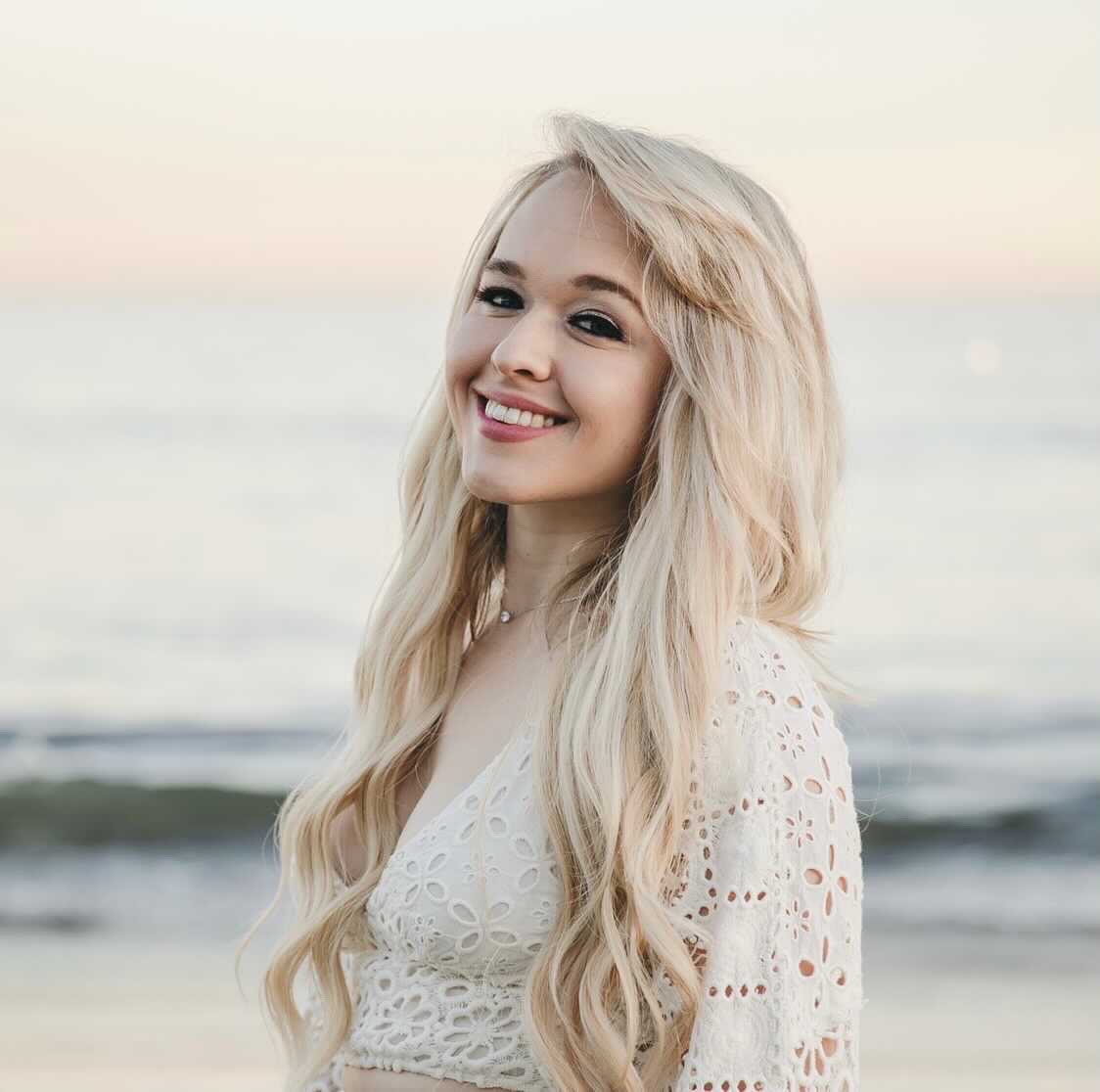 "Palm Reader" contrasts the doubt heard in "Black and White" and instead speaks with unwavering assurance. Huff confidently professes, "I'm not a palm reader, but I know I'm your future." We do not always know what lies ahead, but there are some instances where there is no denying. A rare moment of full clarity should be cherished. She relishes in that conviction over delicate acoustic guitar.
Is it hopeless being a romantic?
'Cause I'm so hopeless dreaming 'bout your smile
If I was a palm reader
Baby, then I would
I could tell you your future
I'd say you were strong, would live a good life
And one day, you might find a wife
But I'm not a palm reader
But I know I'm your future
Huff ends with a country-esque cover of The Killers' "Mr. Brightside," always the ideal finish. The track possesses an infectious whirling of jealousy, and her version only enhances that restless torture. Her smooth vocals soar over animated, twang-tinged soundscapes.
Huff is rapidly rising on the road to success, having opened for greats like Jason Aldean and Toby Keith. She is currently set to perform in November at London's The Fiddler. The stunning singer/songwriter continues to tirelessly perfect her craft, often splitting her time between Los Angeles and Nashville. No matter where she resides, she always keeps her country foundation strong. Taking her roots and combining it with her passion for pop, she has concocted a style full of pure intoxication. The Favorites Collection definitely holds true to her steadfast authenticity.
— —
Stream: "Palm Reader" – Christie Huff
— — — —
? © Hazel Choo
:: Stream Christie Huff ::
---