We're all born with this innate inner beauty: The ability to view the world with naked, unassuming eyes. We lose that ability as we grow – slowly at first, then quicker as we grow to accept, adapt to, and accustom ourselves to the world around us. Jared Saltiel's "Wayward Queen" is an homage to the things we've let slip as a society, a delicate and impassioned ballad for what makes our humanity so beautiful and amazing.
Long before the leaves had turned
Back when the earth was green
As the fire burned
I heard the calling to my queen
To pledge myself in arms to serve
And honor her until at last I leave
For the sea
Listen: "Wayward Queen" – Jared Saltiel
---
Atwood Magazine is proud to be premiering "Wayward Queen," the lead single off singer/songwriter Jared Saltiel's upcoming album, Out of Clay. The follow-up to the Brooklyn folk/rock artist's 2013 debut album The Light Within is immediately arresting and majestically moving a poignant piece that requires patience, demanding listeners' attention and, more importantly, cognition.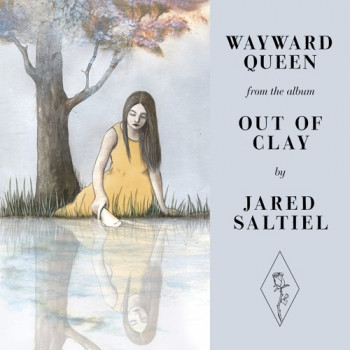 Now that I have learned
I must renew the child I've been
Yes, I would speak those words
But where are you, my wayward queen?
Or should I settle here and lie
In fear that I might never again see
Your beauty?
 "Usually my songwriting process is very cerebral, but when I started writing this song, it came from an instinctual place," recalls Saltiel. "I didn't even stop to think too hard about the phrase "wayward queen," it just appeared in my mind and it felt right. Over time it's taken on all these different meanings, both personal and spiritual, probably because the themes echo throughout various aspects of my life and my views of the world. At the center of it all, there's this feeling that our culture has lost touch with any sense of a divine feminine power. This whole album wrestles with that idea, how it plays out through extremes of idealization and objectification."
"Wayward Queen" presents itself as the epic realization of a once-simple, half-formed idea that was certainly more feeling than it was conscious, deliberate and organized thought. The fragile entrance of vocals and lightly strummed acoustic guitar wraps its warmth around the ears as we embark on this journey with Saltiel. Slowly – in an ever-so-subtle fashion – the music intensifies. Strings and piano add new textures that fill the atmosphere with a stunning vibrance – providing new opportunities for emotional swells bursting with life.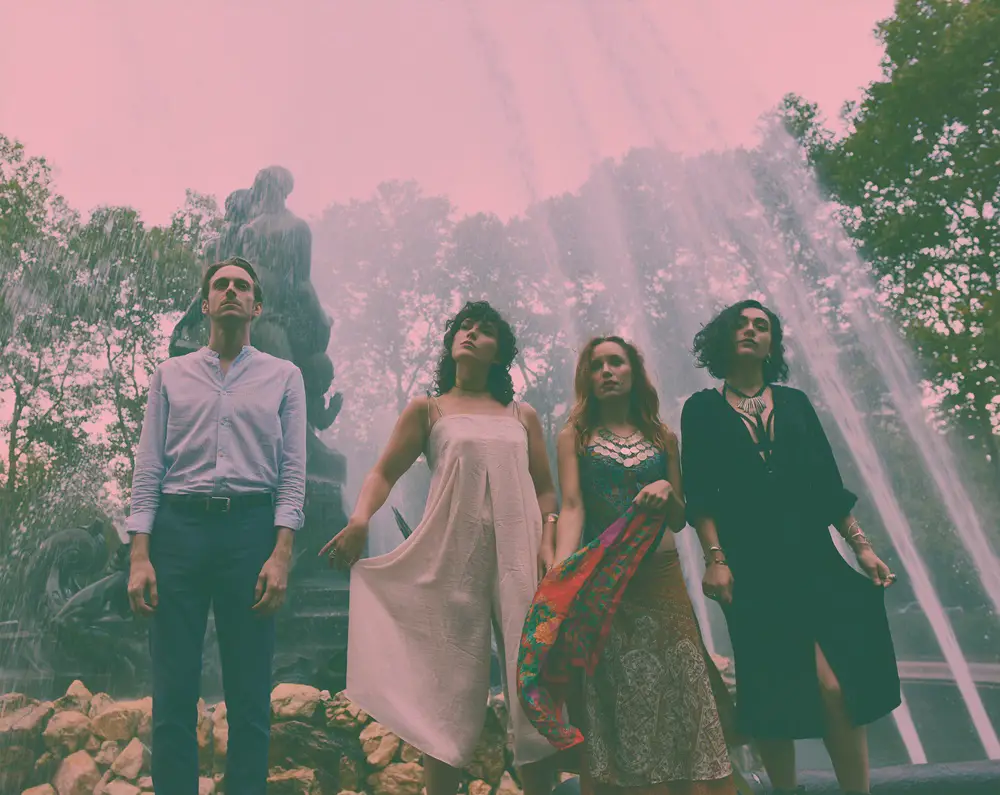 Wandering this lonely island
I've only known silence
But there, fair-haired and lovely
Beneath the oak tree
She calls out in melody
Singing "Please, rescue me"
So i will call upon the memory of what I've seen
Yes, I will soldier on eternally, my wayward queen
If love is true, I'll never need
To choose between another one and you
You who have always been my lover
You who to all the world's a mother
You will tear the world asunder
You who I give my love
You don't need a whole back catalog to feel enraptured by Jared Saltiel: One song says it all. As we drift back to the physical realm, "Wayward Queen" leaves us with the authentic sense that ideas can change the world: If we believe in something, be it a value or an emotion, it can and will exist. That applies to idealization and objectification, feminity and masculinity, and so much more.
Whether or not one believes in the idea of innate inner beauty, "Wayward Queen" has a lot to offer. Perhaps understanding how we've changed – what we've lost – can help us to better understand who we are, where we are flawed, and how we can improve ourselves. Jared Saltiel may not have set out to heal the world, but his latest song just might move a few souls. Enjoy "Wayward Queen," exclusively on Atwood Magazine.
— — — —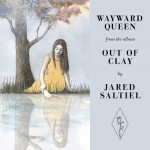 photo © Shervin Lainez
:: Listen to Jared Saltiel ::
---