Beauty is as beauty should be in Molly Burman's liberated and empowering new single "Pretty Girl," an achingly intimate, honest, and vulnerable indie pop inspiration.
Stream: "Pretty Girl" – Molly Burman
---
I wish I could tell you that it hurts to hear you talk about the pretty girls…
Molly Burman's new single is truly beautiful, inside and out.
Rejecting custom and defying the norm, the singer/songwriter confronts ideals of perfection and physical beauty in "Pretty Girl," an achingly intimate, honest, and vulnerable indie pop ballad. Tender and uplifting, it's as much an upheaval as it is an inspiring reclamation of one's body and mind. Burman takes control of her own narrative, and in doing so she demands a fresh, new approach to society's old and dated standards.
Let's all make a collective step forward and take this song to heart.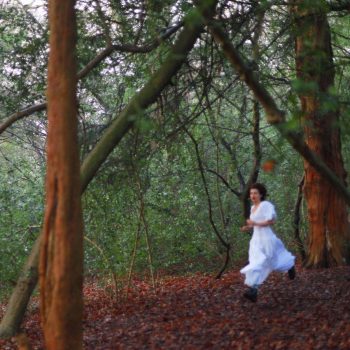 I wish I could tell you
that it hurts to hear you
talk about the pretty girls
with their hourglasses and their canvas souls
I've tried with the makeup tried to fake it
if I cake it
in my pores and imperfections like a pretty girl
But i look in the mirror
and doesn't she look beautiful but I don't feel like
A pretty girl
I'd much rather have a sunset soul than a foggy sky and a sunset blind
Atwood Magazine is proud to be premiering the Sara Beshiri-directed music video for "Pretty Girl," Molly Burman's sweetly moving new single and her first release of 2022 (out now). Following last summer's debut EP Fool Me with Flattery (vi a Prolifica Inc. / [PIAS]), "Pretty Girl" finds the 20-year-old from North London spilling her heart out, expressing the pain and pressure she's experienced to conform to societal norms of what constitutes as "pretty," while also subverting these ideals as she asserts herself and embraces her beauty.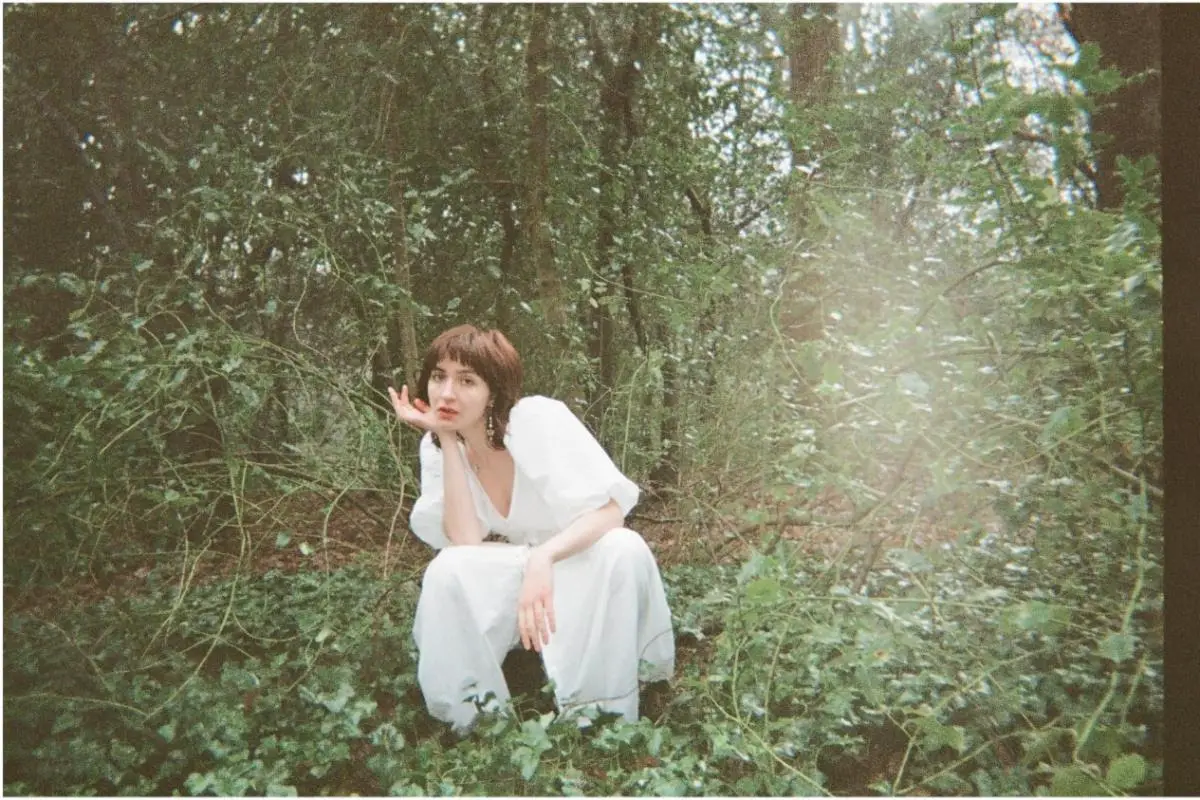 Opening as a gentle and introspective piano ballad, "Pretty Girl" swiftly rises into a radiant outpouring awash with layered vocal harmonies, cinematic melodies, and soulful grooves. Burman hits her stride in a climactic chorus aglow with spirited conviction and fortitude: She shines like a star as she owns the words, "I am a pretty girl."
Bare faced , glitter, and clothes that don't fit
you might not like it, but I feel pretty
Laughing, good grades, telling jokes that don't make sense
Might not look sexy but can I only look pretty like that?
I am a pretty girl
"I wrote 'pretty girl' a few years ago desperately trying to become what I thought was 'perfect'," Molly Burman tells Atwood Magazine. "I wanted to be the girls that I heard being spoken about in songs and books, so I would dress myself in things that made me feel uncomfortable and would spend hours looking in the mirror imagining my body to look a different way, but that just made me feel further and further away from the 'pretty girls'. Over time I started to realise that I could only truly be pretty when I felt it; when I was doing things that I loved, wearing colourful clothes and not trying to be someone else. This song is about being completely yourself and feeling absolutely beautiful while doing it."
Molly Burman is unapologetic and inspiring.
She is the latest loud (and lilting) voice in an ongoing, seemingly never-ending conversation that this writer can remember taking place all the way back in his childhood, when magazines, movies, and television shows only portrayed one body type; admittedly and quite unfortunately, many still do. Dismal progress seems to have been made on this front over the past three decades, a fact which can be ascertained by the mere fact that Burman felt the need to write "Pretty Girl" in the first place. Her second verse digs even deeper into our perceptions of what is or isn't beautiful, offering "at home in bed in a tracksuit, eating a slice of cake" and "talking about politics, answering questions in class" as prime examples to counter the old-fashioned "tight dresses and high heels" stereotype.
Whether it's in tight dresses and high heels and artwork on your face
or at home in bed in a tracksuit, eating a slice of cake
talking about politics, answering questions in class
dancing for the sake of dancing if you feel like it, you are…
Directed by Sara Beshiri, Burman's accompanying music video finds her basking in her own glow. "The 'Pretty Girl' music video is about the voice inside your head that's always telling you to be a certain way and to impress other people," the artist says. "The video follows me as I grow tired of pleasing others and learn that I am "prettiest" when I feel happy and comfortable. By the end of the video, I'm the most liberated version of myself, dancing around in the woods, and only focusing on how I view myself."
"Pretty Girl" is an empowering, energizing, and stunningly dreamy revelry. Molly Burman's message is simple: You are beautiful, and your beauty is beautiful. Freedom has seldom felt as blissful and welcoming as it does in this song, and it's those dual facets – call them pain and redemption, tension and release – that ensure Burman's vision remains in our minds long after the music's faded. Her perspective is a refreshing and welcome alternative to a tired trope and a demeaning archetype that has excluded, shamed, and put countless people down for far too long.
In "Pretty Girl," beauty is as beauty should be: Everywhere. Stream Molly Burman's new song and video exclusively on Atwood Magazine.
Bare faced , glitter, and clothes that don't fit
you might not like it, but I feel pretty
Laughing, good grades, telling jokes that don't make sense
Might not look sexy but can I only look pretty like that?
I am a pretty girl
I wish I could tell you
that it hurts to hear you
talk about the pretty girls
with their hourglasses and their canvas souls
— —
Stream: "Pretty Girl" – Molly Burman
— — — —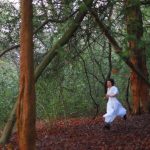 ? © Sarah Beshiri
:: Stream Molly Burman ::
---