Brooklyn singer/songwriter Caroline Lazar's beautiful new single "Take It" is a gorgeous surrender – an aching love song that finds comfort despite the pain of distance and disconnect.
Stream: "Take It" – Caroline Lazar
[soundcloud url="https://api.soundcloud.com/tracks/795461488?secret_token=s-X35mLLicOok" params="color=ff5500&auto_play=true&visual=true&hide_related=false&show_comments=true&show_user=true&show_reposts=false" width="100%" height="300″ iframe="true" /] [bandcamp width=100% height=120 track=460337557 size=large bgcol=ffffff linkcol=0687f5 tracklist=false artwork=small]




---
I don't need more than you can give to me, but I would take it, take it all from you…
Disconnect and emotional strain didn't start with COVID-19 quarantines, but state-mandated stay-at-home orders are certainly bringing those feelings into the mainstream conscious more so than ever before. Thankfully, there are artists like Caroline Lazar who not only know these aches all to well, but also know how to help quell that pain. The singer/songwriter's beautiful new single "Take It" is a gorgeous surrender – an aching love song that finds comfort despite the pain of distance and disconnect.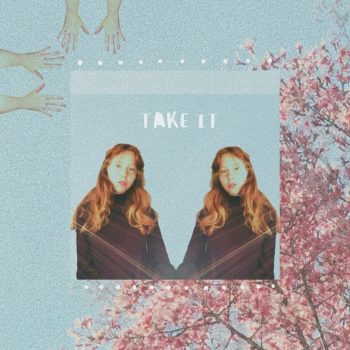 Tell me goodnight
Your dinner's getting cold
I can hear your smile
On the telephone
Take your time
You know I've got all night
I'll skip the morning shift
To feed your appetite
I don't need more than you can give to me
But I would take it
Take it all from you
After a while if you're still missing me
You know I'll take it
Take it all from you
Atwood Magazine is proud to be premiering Caroline Lazar's new single "Take It," her first release of 2020 following last November's single, "Roller Rink." A 23-year-old "southern-grown-cat-mom-and-self-proclaimed-sad-indie-folk-girl" now living in Brooklyn, Caroline Lazar debuted three years ago with a set of ethereal indie folk emotional outpourings. Her debut EP Nevermine is distinctive, setting the scene for what was to come with intimate confessions like "Nevermine" and instrumentally experimental marvels like "Cold War."
Years later, Lazar continues to deliver entrancing, mellow music that triggers our heartstrings and demands our undivided attention. Produced by Jack Mullin, "Take It" is a strong entrance into the new decade – showcasing the singer/songwriter's ability to magnify emotion with little more than her voice and guitar: Though the song's accompaniments include a second guitar, bass, and drums, their sparse help the track breathe so that it feels open, light, and graceful.
Meanwhile, Lazar herself sings a brutally honest confessional from the heart:
It's hard to watch
So many miles away
Can't seem to get a grip
Are you slipping away
I'll book a flight
Come see you in LA
I'd take the middle seat
If I could just touch your face
"I wrote "Take It" one night when I was feeling especially lonely, but also consciously in love," Lazar tells Atwood Magazine. "I was in a relationship with someone on the opposite coast and I was feeling overwhelmed by how much I cared for this person. I was willing to take so many risks and jump through so many hoops to make the relationship work, and I felt this love was really worth it."
"This might be the first true love song I've released, and even though I've written and experienced long distance love before, 'Take It' is so much more," she muses. "It's about one of the first times that I felt I was valued and reciprocated in the love I was giving, and wanting to hold onto that forever. I brought the song to my producer and friend Jack Mullin, and he totally read my mind and brought the song to life. Right now when so many of us are stuck in one place, I think this song feels particularly relevant."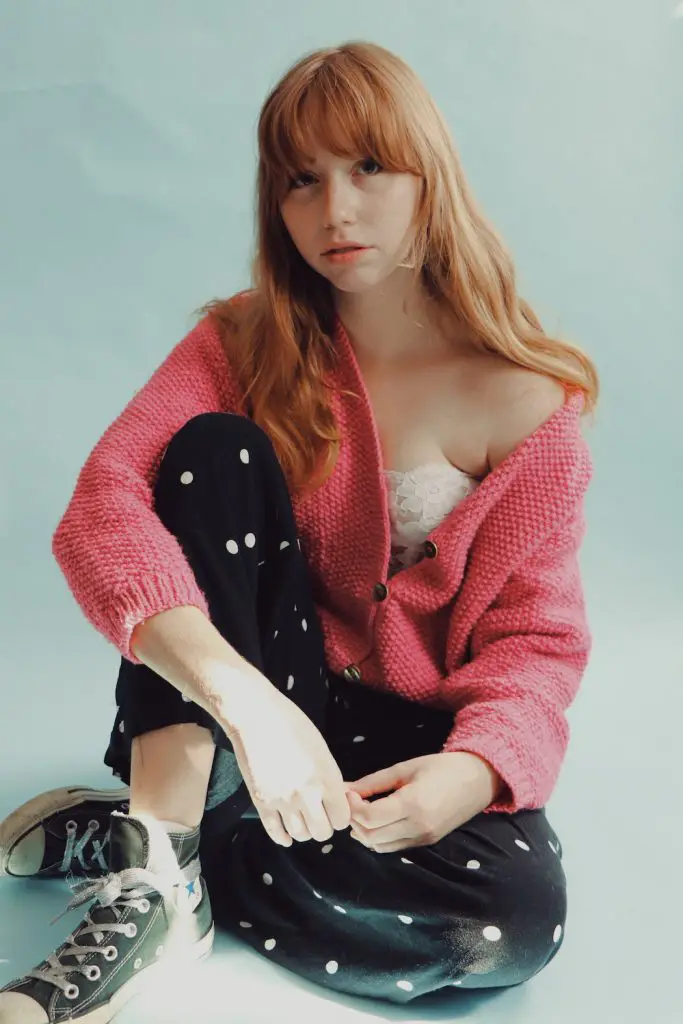 Sonically and thematically akin to today's big-name songstresses like Phoebe Bridgers and Julia Jacklin, Caroline Lazar has an uncanny knack for penetrating the senses. Her music is hauntingly emotive, yet equally spirited: She invites us to dwell in the depths of the heart and mind, but she never lets us drown.
Ultimately, "Take It" aches with a mix of bittersweet pain and sweet vulnerability: It's that intimate blend of happy/sad opposites, those complex underlying emotions that don't seem to equate but make sense to the heart, that help make this song the stirring outpouring we need right now.
Whether you're on your own or riding out the storm with loved ones, give Caroline Lazar a listen: She just may move you, too. Stream "Take It" exclusively on Atwood Magazine!
I don't need more than you can give to me
But I would take it
Take it all from you
After a while if you're still missing me
You know I'll take it
Take it all from you
— —
Stream: "Take It" – Caroline Lazar
[bandcamp width=100% height=120 track=460337557 size=large bgcol=ffffff linkcol=0687f5 tracklist=false artwork=small] [soundcloud url="https://api.soundcloud.com/tracks/795461488?secret_token=s-X35mLLicOok" params="color=ff5500&auto_play=false&visual=true&hide_related=false&show_comments=true&show_user=true&show_reposts=false" width="100%" height="300″ iframe="true" /]









— —

— — — —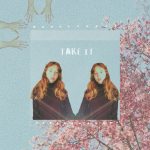 ? © 2020
:: Stream Caroline Lazar ::
---