Franklin, Tennessee-based band Colony House is an indie force to be reckoned with. Comprised of the Chapman brothers, Caleb (guitar, lead vocals) and Will (drums), as well as Scott Mills (guitar) and touring member Parke Avery (bass), Colony House has been on an incredible climb since the release of their debut album, When I Was Younger (Descendant Records), in July 2014. Touring nonstop—with KONGOS and Sir Sly earlier this year, and most recently on Tour de Compadres with Ben Rector, Switchfoot, and Drew Holcomb & the Neighbors—Colony House is determined to get their name out there, and to get it to stick.
The band's debut album, When I Was Younger, offers some of the most sanguine, brooding, and intricately layered tunes that distinguishes Colony House from any other indie group currently on the scene. It reached No. 154 on the Billboard 200 Chart, and No. 3 on the Heartseekers Album Chart. Their leading single on the album, Silhouettes, was the most downloaded song on SiriusXM Alt Nation in 2014. The track offers a toe-tapping melody and catchy lyrics bound to get stuck in your head.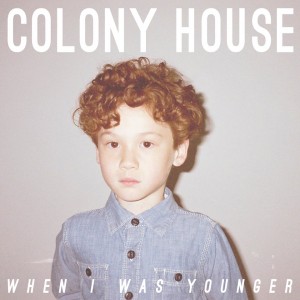 Listen: "Silhouettes" – Colony House
The album itself offers a unique blend of tracks. The band's second single, Second Guessing Games, showcases lead singer Caleb Chapman's distinct vocals, layered over a catchy guitar loop and his brother Will's distinctive drumming. It then continues with the album's title track: a wistful, echoed instrumental that subsequently flows into the pervading (and appropriately titled) Caught Me by Surprise. This shift from a rapt instrumental into a more dominant track happens again later in the album, with I Had to Grow Up and Lose Control.
Listen: "Second Guessing Games" – Colony House
Smack in the middle of the album are songs like Keep on Keepin' On, Roll with the Punches, and Waiting for My Time to Come, which showcase the band's affinity for uplifting messages in their lyricism. Then (perhaps as a breath of fresh air?) comes 2:20, a powerhouse rock jam heavily reminiscent of groups like The Black Keys and The White Stripes; with a heavy, yet almost illusory guitar riff and resonated vocals.
Listen: "2:20" – Colony House
Immediately following this substantial, commanding tune is Learning How to Love, which Caleb has previously stated is about his childhood sweetheart and now-wife, Julia. Toward the end of the album, tracks like Glorious, Moving Forward, and Won't Give Up present slower, more emotionally-driven tracks that still manage to maintain Colony House's unique sound.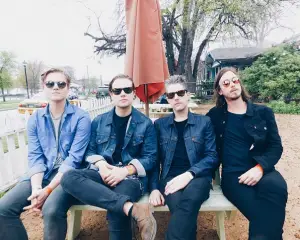 Listen: "Learning How to Love" – Colony House
The entire album proves Colony House to be an indie tour de force unlike anything or anyone else on the scene, and their live shows offer high-energy, gripping performances that instantly draws the audience in to them. Colony House's tracks are feel-good, uplifting songs to which anyone can relate.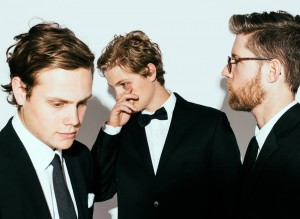 Listen: "Won't Give Up" – Colony House
Though they have the potential to become the next big thing in alternative music, the band just hasn't seemed to achieve the recognition that they so rightfully deserve. With no mention yet of a follow-up album or single, Colony House seems to just be sailing on the high of their first release and enjoying their tour life as much as possible.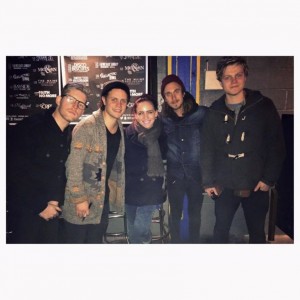 When I Was Younger – Colony House
Cover: Colony House (from left to right) – Will Chapman, Caleb Chapman, and Scott Mills (Source: Facebook)