ATWOOD ON TOUR
Catching Up With Sir Sly, Pt. II: Landon Jacobs On Identity, Privilege, and the Origin of Sir Sly
Watch: "Ghost (Live At The Cherrytree House)" – Sir Sly
Sir Sly, the indie rock trio that create dark, larger-than-life sonic masterpieces, are already something of an Atwood Magazine favorite. The band's debut album, You Haunt Me, was released shortly after we first met Sir Sly last September at Manhattan's cavernous Stage 48. At that time, Sir Sly touring with Cherrytree Records labelmate Wolf Gang as co-headliners. The band's 'gigography' also includes tours or special performances with British indie rock starlets The 1975, St. Lucia, Cold War Kids, MS MR, Magic Man, Bad Suns and more – basically, Sir Sly are deep in the thick of the indie rock scene.
Their most recent tour found Sir Sly supporting KONGOS on a 29-city national headline tour – one of their biggest to-date. Running from the end of January through mid-March, the tour gave Sir Sly a chance to perform for new audiences they had never-before visited. It also gave them the opportunity to return to many much-beloved cities, and included a sold-out stop at New York City's Irving Plaza on February 15, where Atwood Magazine was on the scene.
We had the unique privilege of speaking separately with Hayden Coplen and Landon Jacobs, two of the three members of Sir Sly (the third being Jason Suwito, who was busy eating a much-needed dinner at the time of the interview). In this two-part Atwood Magazine exclusive, Hayden and Landon offer their insights into music, politics, life on the road, and what it means to be a touring band, much less a band at all, in the modern age.
Read on to catch up with Sir Sly's deeply passionate frontman, Landon Jacobs: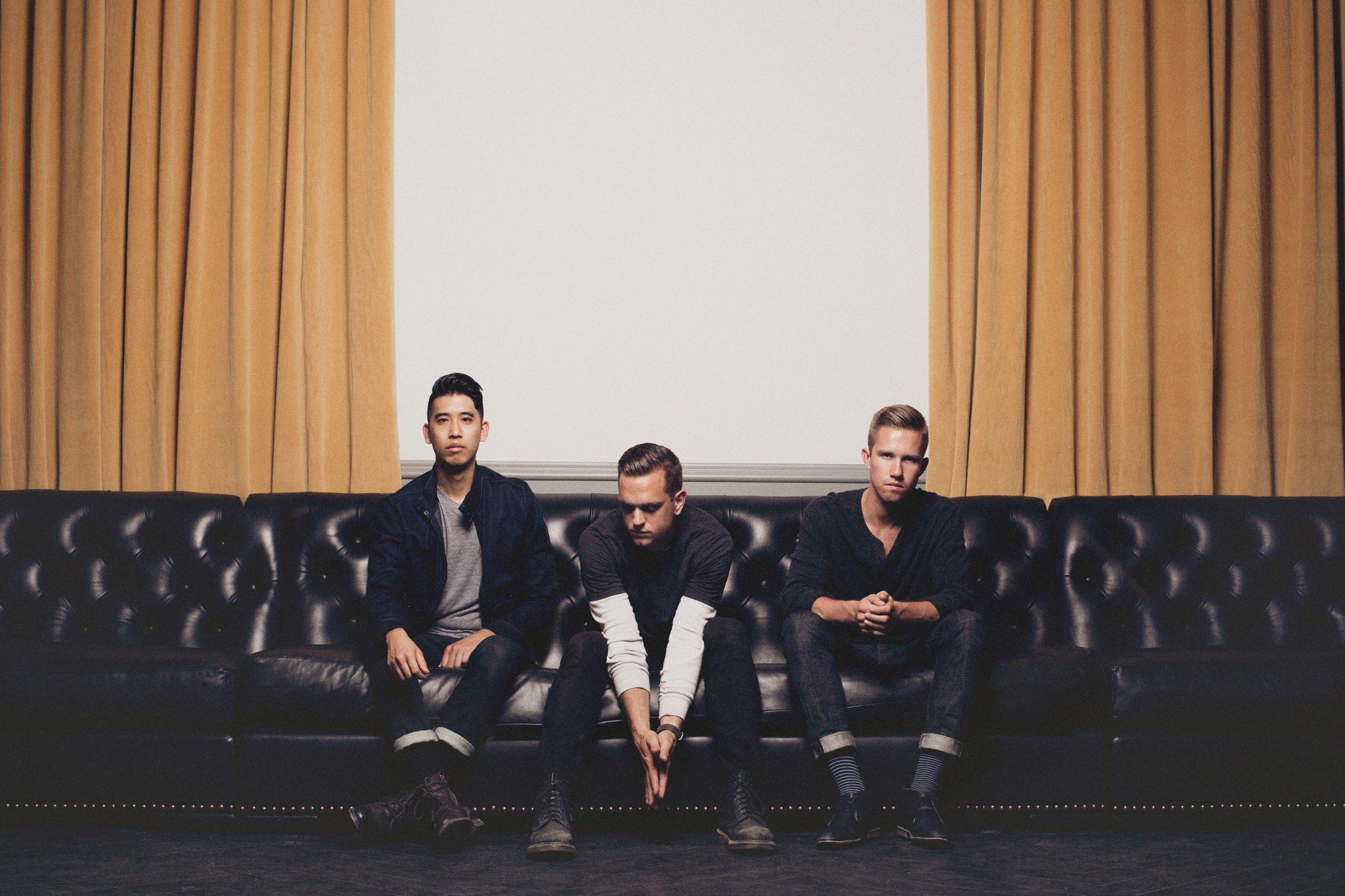 Catching Up With Sir Sly
Atwood Magazine: Great to speak with you, Landon! Sorry we were unable to catch up in New York - I heard you were a little under the weather.
Landon: I was getting seasonal depression for the first three weeks of tour with no sun.
That bad, huh?
Landon: I think it's actually just the freezing cold – the constant putting on jackets, layering off, wearing long underwear… but I can't wear that while playing a show. Adding on top of that the fact that you're always in the freezing cold and there's no sunlight… You get a little stir crazy.
Listen: "Inferno (ft. Lizzy Plapinger of MS MR)" – Sir Sly
But now you're safe and sound in warm Tennessee. How has your stay in Nashville been?
Landon: I've never had quite as good a time in Nashville, but we had a day off yesterday here and it was incredible! We had such a great time. Today, we went and saw Third Man Records, and toured the whole place. It was really inspiring!
I'm really glad to hear that! Let's talk about the New York show. You were at Irving Plaza the day after Paul McCartney played a surprise Valentine's Day show there!
Landon: Being there the day after Paul McCartney was pretty crazy, and to know that… It felt like the best Manhattan venue that I've ever seen, and there was something special about it. It reminded me of this very cool club vibe you get at Mercury Lounge, but on a bigger scale.
You performed some acrobatics during the show?
Landon: [laughs] At some point during the set, I had noticed there was a great place to climb. I always love to get outside the box of the stage, so it was the perfect experience to get up into that balcony section. It felt like everything a New York show is supposed to be like… Management was saying the moment was very exceptional for a New York show. That one felt like it really let loose.
Is that becoming a standard for Sir Sly concerts?
Landon: Any time I see something I can climb, it's fun for me. It's like, I owe it to all the people with normal jobs to let loose and do all the stuff that I want to do, because I'm in a place where I can live and do the things I want. So if I'm onstage and there's something fun to climb, I'm going to climb on it – because, why not? It keeps it interesting for yourself, too. It's fun, at the end of the set, to go make your way out in the crowd. It's funny – people have been saying, "Don't get hurt!" My wife talked to me after the show. She said, "I saw a picture of you on the balcony… You don't have life insurance." [laughs] I play completely sober too, so it's not like that – I feel safe doing it, and I trust my level of coordination to see it through. I can't overstate how much fun it was. I think this one felt like we owned it a little bit more.
How was touring with KONGOS?
Landon: The level of work they have put into their show is incredible, and we're lucky to have been up on tour with them. Their level of involvement from the ground up is inspiring, and they should be proud of the headlining tour that they're doing.
Watch: "Gold" – Sir Sly
I've been meaning to ask about the band's name for some time. 'Sir Sly' sounds a lot like 'seriously,' and everybody asks me if that's where the name comes from. Is it?
Landon: I think it's undeniable that they look similar, and I think we would be silly to say that it wasn't subconsciously involved. Especially with attention to the band being based on the internet… but it's just a name. We get everything – from 'Sir Sly' to 'Sir Silly', we've gotten it all. It's really hard to find a short, succinct band name that people aren't gonna fuck up. We manage to be lucky enough for people to get 'seriously'.
So how did 'Sir Sly' come about?
Landon: We wrote it down the first time we got together to write "Ghost." Jason and I both looked at it and said, "Yeah, it sounds cool." It was one of those things where you don't take yourself too seriously. Naming a band is the worst part of being a band. There's so much anxiety around it. So this – 'Sir Sly' – it doesn't pigeonhole us, or anything.

Listen: "You Haunt Me" – Sir Sly
What are you up to this summer?
Landon: People have been asking that, and we still don't have a very good answer. I think we'd like to tour again – go on another support tour, or if we can go sell out around the country, to do headlining stuff would be cool, too. If not, we're grateful to have time to devote to writing a new record. From talking with you before, you know that the tour is who we are and who the band is. We're songwriters and people who want to make albums – the lifetime goal, for me, is to make as many albums as possible. For me, it's all about compiling and writing albums and stories, and sharing perspectives of people… The sky's the limit. If we're not touring then we're writing – it would be silly not to do so.
Naming a band is the worst part of being a band. There's so much anxiety around it.
Did any inspiration hit you on the road?
Landon: I rarely find inspiration for songs through tour experiences. Touring feels largely (90% of the time) pretty impersonal – it's a lot of moving gear, shuffling things aside. 10% of it is magical and personal, but those are attached to a record that you've already written. It would be hard to regurgitate those things into new material. So from the standpoint of writing new stuff, I think the stuff about touring that is worthy of writing about seems to be like, every once in a while, seeing something you hadn't previously considered, or being away from home and missing things.
Those kind of things settle in and create these unique emotions that you feel you're missing out on. Feeling suspended in time for six weeks when you're on tour – those kind of things are interesting, but for me they don't feel compelling to write about because they're not as poignant. The 'Kerouac on the road' thing has been done and there's no way to do it again. For me, I'd rather write about my insecurities about changing belief systems, or feeling isolated in a world that I'm struggling to understand. The nation had a big year this year, with the NYPD and all this stuff – police brutality and the justice system – sorting through all this stuff, and seeing how privileged I've been… I think those things are weighing more heavily on me than tour experiences.
For me, I'd rather write about my insecurities about changing belief systems, or feeling isolated in a world that I'm struggling to understand.
Listen: "Miracle" – Sir Sly
How do you think that will translate into the music?
Landon: I think the new record is going to have a slight more edge of social awareness, but definitely still through the edge of social experience. That's the way its been leaning, at least.
There are so many perspectives to consider these days - it's definitely an interesting time to be an American. I see the protests and the marches in New York, but you have the rare opportunity to travel throughout the country and experience so much more.
Landon: I think that's the great thing and the difference… [Touring] really has this unique cultural perspective on it, and – I'm prone to being biased… I think for me, largely, the side of empathy and understanding is clearly the winning side. Time will tell if it truly does win out, but I think being defensive and historically backwards will lose. Let's hope so.
Every tour stop is a lot more than that one gig, huh?
Landon: That's the stuff we talk about all the time – touring and being a part of art and music culture and stuff. It's a lot bigger than the conversation of what it felt like to play a show.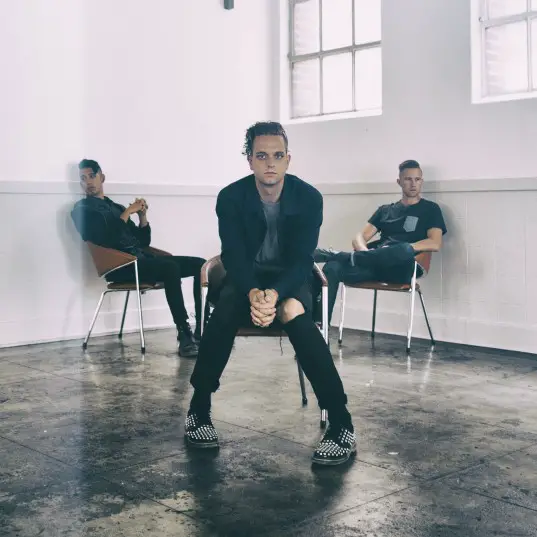 The art and music community have been quite vocal about their stance on equality, discrimination and privilege.
Landon: Especially the Oscars – Common and John Legend speaking about justice is huge. There was the whole backlash over the Patricia Arquette speech and what she said afterwards. The feminist circles were abuzz about the way she spoke about that… And the Grammys, obviously the joke Sean Penn made about the green card, the Birdman/Boyhood controversy… It's been an interesting time to tour, and to be on Twitter and see what people are talking about.
How do you view your role as a musician in society?
Landon: I think it's been an empowering time to be a musician, and to feel like you have a responsibility to think well about things, and for me to use my mind in a good way to give credence to the things I believe… That responsibility weighs heavily on my mind and on the way I try to filter through what's going on.
Watch: "Nowhere / Bloodlines, Pt. I" – Sir Sly
"Nowhere / Bloodlines, Pt. I" – Sir Sly
You woke me up in the middle of the night
Lit a candle and we bathed in the light
You said you're scared of the city we're in
Want to make it better, but I can't begin to
Make it alright
Write another story, we're fine
We'll make it alright
We'll write another story, we're fine
You said you know that you're going nowhere
Know that you're going nowhere
Know that you're going nowhere
I'll follow you there
I'll follow you there
Losing patience with the circles we draw
Talking slow and now I'm seeing all my flaws
I'm having trouble being honest again
Put the bottle down and slowly begin to
Make it alright
Write another story, we're fine
We'll make it alright
We'll write another story, we're fine
I know that I'm going nowhere
Know that I'm going nowhere
Know that I'm going nowhere
Follow me there
I know that I'm going nowhere
Know that I'm going nowhere
Know that I'm going nowhere
You follow me there
I'll try to figure out how to say this
I'm losing my mind in these mazes
I'm losing my mind in these pages
There's blood on my hands I can taste it
Give us back the time that we wasted
If I'd have know how it ends, I'd have changed it
All those fucking nights that we wasted
And all those fucking nights that we wasted
I believed in you and then you fell apart
You broke my trust, you broke my heart
Again
Again
One more drop your stomach dies
Disintegrate before my eyes
Again
Again
Again
Waiting on your bloodlines
Waiting on your bloodlines
Again
How could you make me wait?
Draw a picture with your bloodlines
Picture with the bloodlines
A thousand words and then escape
You Haunt Me – Sir Sly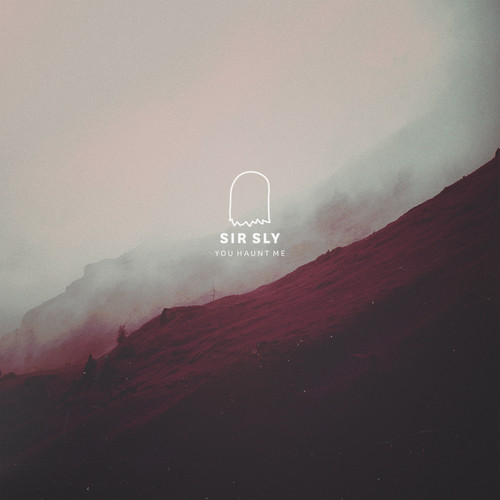 Download You Haunt Me – Sir Sly on iTunes 
Learn more about Sir Sly online at sir-sly.com