This Black History Month, Atwood Magazine has invited artists to participate in a series of essays, interviews, reviews, poetry, playlists, and more articles in recognition of, and out of respect for the symbolism and significance of this month. For our 2021 feature, we asked members of the global music community four questions about Black identity, music, history, and the industry:
••
••
••
---

Celebrating Black History Month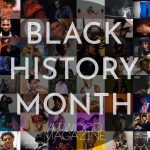 ---
Ray BLK: For me it's about remembering our real history, that we come from a lineage of kings and queens and inventors, that the most prized natural resources come from our home and that my history is way more vast than slavery, and it's also about celebrating my blackness and uplifting one another.
Samm Henshaw: To be honest we should be celebrating black history all year round, so its not so much about the significance of the month to me but more about giving others an opportunity to experience and explore the rich depth and culture of black history.
Adrian Younge: It's the one time we get to actually learn about real American History.
Saint Bodhi: I just appreciate that we get an entire month to be recognized and heard, but BHM is everyday to me really.
Butterfly Ali: It is the reminder and education of where we come from as a people & country. But also a reminder of the continued work needed to be done as we progress towards complete equality. It allows to celebrate all the amazing heroic individuals that were brave enough to stand up against adversity for the greater good, no matter the punishment.
Jared "Pell" Pellerin: The significance of Black history for me is found in the saying "it's hard to become it, when you haven't seen it". It's important for us to remember our heroes – not just the famous international icons but even more so the local ones that show us how great we can be. Especially in a time where unity seems unachievable, we have so many examples of how celebrating who we are and our history, can ultimately bring us closer as a nation.
PRICIE: My existence revolves around stabilising myself in the beauty of my blackness. Any time black people, black culture or black things are celebrated it is extremely significant to me simply because it is who I am.
pineappleCITI: Black History Month is every day for me but every year in February I definitely dig deeper into my roots. Its a blessing to know the history that I've come from and a blessing to be apart of the history that's being created today.
Falana: Black History Month is an opportunity for the Black people to bring awareness of our culture to a mainstream audience. It is the opportunity for Black people to celebrate, highlight and showcase the role of our community in the current affairs, history, pop culture, and the global fabric.
Tangina Stone: It's one month out of the year when our history is celebrated and recognized. I believe that this should be happening all year around but for this month is a symbol of hope. A hope that one day we will be recognized all of the time as we should be. Celebrated all of the time like we should be. Included all of the time in the positive dialogue, textbooks, and conversations about the history of this country.
Emanuel: I think it's important to celebrate the lives, love and achievements of the sons and daughters of Africa. I love to learn about the great legacy of my people. Our history is the world's history.
Tiana Major9: Black history month is everyday for me. We need reparations TBH.
Beyondsonny: Black History Month for me serves as a time period where society can collectively step back and acknowledge the accomplishments and contributions that come from the Black Community. The freedom to express ourselves during this time feels stronger than ever and there is a strong sense of collaboration, especially amongst my peers. For me personally, it's also a huge time for learning and understanding. I always discover something new in February, whether its a historical figure I've never heard of or someone currently paving the way now. I also believe as the years go on, the awareness of our intersectionality grows which ultimately highlights all the various shades of Black and Brown people everywhere.
Dominique FIls-Aimé: It is a moment to celebrate and shine a light on the important contributions of Black culture and people, past and present.
Indii G.: Black history month for me is an appreciation of my heritage. Being raised in an African household and then going to school surround by kids who were so different from me often made me feel out of place. Even some kids that looked just like me, which is why I feel black history month is so important. The black experience isn't universal and I feel some people still fail to realize. My name Ndi Igwe was given to me by my godfather, an amazing Nigerian man, and is and will always be a constant remind of where I come from. My mother left everything behind and migrated to America from Yaoundé just so I and my siblings could have the best chance at succeeding in life. So Black history month to me is an appreciation of not just my heritage, but all black heritage. Whether it be from the Igbo tribe of Cameroon or the inner cities of Detroit.
ABISHA: Black History Month, to me, is extremely important as it is an opportunity for others to understand and appreciate everything that Black history, Black people and Black culture have contributed to everything that they know and love today. For example, fashion, music, food, literature, society as a whole would all be so different and so lacking without Black history. It is also vital for people to be educated on the background and the struggles that our ancestors endured in order to benefit society, a predominantly white societies at the time, and the respect that we owe them for that.
Blxck Cxsper: Black History Month is a reminder that what we call 'History' is White History. It's a reminder that I still have a lot to learn about my ancestors, about the people who sacrificed their own lives so that I could be alive today. A reminder that it's normal to feel like you don't belong in a world that was built around your oppression. Black History Month is the reminder that we still have a lot of work to do in this society, a lot of systems to dismantle, in order for this month to turn into a full year.
Yaw Owusu: While Black History Month is a great starting point for exploring, discovering and celebrating Black heritage and culture – both past and contemporary – it also feels limiting. It often feels like it's a reduction of a complex culture and long history into overly-simplified objects and subjects. I can't deny the intention was, and is, undeniably pure. I have often enjoyed Black History Month events and have had lots of work during the period BUT by segregating and limiting the celebration of black culture into a separate month, I feel we are basically accepting and implying that it's okay to segregate and separate; that one month is for us and the 11 others are for everyone else. We are here and our culture permeates through mainstream culture and society: to treat it as anything separate is reductive and, as far as I feel, racist.
STNFXCE: Black history month is important for looking back at the accomplishments of black folk but I think it's more important to use it as an opportunity to look forward towards the future.
Leon Waldo: Black History Month signifies the stride, history and trajectory of the Black experience. Growing up, it was fixed into 4 weeks of learning about the central figures of the Civil Rights Era. As I've grown, it's become a sense of pride to understand the true history of marginalized voices in the black community.
ALONZO: For me, Black History Month is about remembering and acknowledging my ancestors and the shoulders that I stand upon. The reason that I get to fight so freely for my dreams today is because of the many lives that were sacrificed for my freedom. It's about acknowledging our resilience and strength as a race. More importantly, not just remembering the most famous names but taking a moment to know in my heart that there are names of people that I don't even know that contributed to my story.
Eman El Saied, aka Sunstoney: The amplification and reminder of black voices in the past and today.
Rexx Life Raj: It serves as a time to intentionally pause and recap on the black experience in America.
Tony Njoku: Having a period in the year when the history of black people is important to help highlight the cultural and political impact they've had on modern life, as well as highlight the plights and triumphs of said people and furthermore, through the highlighting, perhaps that'll promote a deeper understanding of the black experience, a deeper understanding of our value and our values, our humanity and potentially that in turn will elicit change for the better. However for me its always a good day to showcase the rich backgrounds that black people come from.
Avé: Black History Month has always been important in my family. While I truly believe we should honor black history year-round, it is special to take a month and educate our youth and each other of the contributions of African-Americans throughout history.
J.Scott: Black History Month for me is everyday. The significance is just that other cultures get a chance to see us shine brighter in our light. I get to wake up everyday in this beautiful skin that society taught me was ugly and walk in my truth. Black History Month just allows me to reflect and pay homage to the OGs that paved a way for little ole me.
VINCINT: It's small amount of time given to highlight/celebrate the significant contributions my people have made to the growth of America and to the world in the form of arts, sciences, politics, medicine and every other art form.
Edwin Arzu: To acknowledge our past, the fight, the people who've fought for us, how much we've come & how much more work we need to put into the future. There's still much more work to do, but it's beautiful to see that things have changed, even if it's in the slightest.
Cezur III: This month is meant to highlight the selfless achievements of our people, especially as it correlates to the betterment of society. It also honors our perseverance through centuries of racism and brutality, despite these achievements. I've had doubts that Black History Month should be a thing in the past, only because it is truly American History that shouldn't be relegated to a month in the bigger picture. However, I see the importance of it all in the now.
IAMTHELIVING x Teon Gibbs: We believe that Black History Month is a cool idea because the world has dedicated a time to shine a light on history of black origin including our past and present achievements. However we do feel like it should be something that should be celebrated and taught within the education curriculum. Black History is so rich, beautiful, wise and vast it should automatically be something that should be taught to all races in schools. One month out of the year doesn't do the culture much justice.
Ray BLK: Black music has been one of the few ways we've seen ourselves and our identities represented in the mainstream media. We see our culture and ourselves in the music videos and in the stories that the artists write or sing about, those are experiences that are authentic to black listeners because the artists come from where we come from, so I love when artists don't shy away from black culture, it's our identity being shown on a big platform.
Samm Henshaw: Well in American history the two have been intertwined since slavery (and possibly way before then). Music is more than just an expression it is a language, a continued conversation that develops throughout time. Without the African spirituals we would not have Gospel music, without Gospel we would not have, Jazz, Blues, Soul, Rock and Roll. I say all this to say that this the relationship between music and the black identity is complex but beautiful love story continues to unfold.
Adrian Younge: Black music is soul, and it's germane to our African heritage. If our music has no soul, it's bleached and not considered Black. I create Black music wholeheartedly.
Saint Bodhi: I feel as though that black culture has shaped the music industry as whole and has influenced music for decades now and will continue to do so.
Butterfly Ali: I truly feel like music is one of the back bones of black community. It's the through line of a connection in route to expression, that we've always kept close to us when words weren't safe to use. Its the way we've told our story to the world when they weren't willing to listen any other way.
Jared "Pell" Pellerin: American music shares it's DNA with the black identity. Being born in New Orleans I often think of Jazz and the Blues as key examples of that relationship but it's everywhere – rap, house, pop, country – you name it, chances are the origin story comes from a melanated voice. I've always felt that we owe so much of whats popular in music to the legacy black pioneers set before us and I feel that responsibility when I record my own music.
PRICIE: I try not to put too much definition to it — When I write, create, or share my music I don't feel any more or less black. However, we do live in a society that recognizes that differentiation so easily. My blackness isn't a burden I carry, it's only highlighted when society makes it a point of difference. I try to honour my blackness through my music and show the confidence that being black naturally produces for me.
pineappleCITI: Music and Black identity go hand in hand. The sounds, the lyrics, the frequency of my music tells my story of being a black person in America. I often get the feeling my ancestors are feeding me these creative juices. Black struggle turns to black joy. Whatever you feel, as a black person Hip Hop & R&B comforts you when you need it, and tells you to keep the party going when the party is on.
Falana: Black music has always played a significant role in shaping Black identity. Whether it was negro spirituals or gospel music, the 70's with James Brown with "Say it loud, I'm black and I'm proud", or Fela Kuti or Bob Marley in connecting the dots of the Black experience across oceans, the influence of Afrobeat or hip-hop in the 80s, music has always been a cornerstone in shaping and celebrating, blackness and black identity.
Tangina Stone: Black identity is at the core of the music industry. Black musicians and artists created so many of the genres of music that thrive today. Black artists have been pushed out of genres of music that we pioneered and I think that this should be discussed more. Black identity is in the very fiber of music like Jazz, country, blues, house, and rock and roll. As an artist who crosses and bends genres, I experience a lot of frustration when the music industry expects black artists to be a monolith. We are not. We deserve space anywhere that we need it or desire it in this industry.
Emanuel: I can only speak for myself, we are not a monolith. For me, music exists in every fibre of my being. All through my life, by the grace of God, music has stood in the gap for me. You can steal many things from a man. It's hard to steal music. It's a tool to commune with the divine. The joy I feel through this medium strengthens me.
Tiana Major9: I get so much pride in knowing black people are responsible for a lot of things when it comes to music, genres, fashion etc but it makes me sad that we're not as recognised for those things.
Beyondsonny: It's hard for me to separate music and the Black identity because for me music and being black have always gone hand in hand. I've learned more from Bob Marley than I have from any text book I've read in my formative years. Music exudes the emotions of trauma, triumph, pain and love which fills all of our souls. I reflect on our ancestors who sang songs of hope during slavery, songs that echoed through fields in scorching heat. The songs they sang brought them together and provided them with the inspiration and strength to carry on through the day. Our stories are told through song, and our stories deserve to be heard through every medium.
Dominique FIls-Aimé: Music is a place to express ourselves in our entirety, including our Blackness. A cultural legacy is being shared through music as well a the collective memories.
Indii G.: The relationship between music and Black identity is beautiful. In my personal music, honestly, I don't think there's too much of a relationship, but across the industry, the influence black identity has is incredible. In fact, I don't think music today would exist how it does without it. Much of the music we all listen to has at least some black influence and that just fills me with pride. I watched The Weeknd's Superbowl halftime performance this weekend and just wondered how proud his Ethiopian parents must be. It made me feel that the sky is the limit for me and it's super inspiring.
ABISHA: I think that music and Black identity go hand in hand in many ways. Genres such as Jazz and R&B would simply not exist without the Black people who invented and created it. Music plays such an important role in the lives of many Black families and, consequently, shapes the lives of many Black people and societies. Growing up mixed race in a predominantly white area, I looked to music to find people who I could relate to and who looked like me to enable me to develop my own sense of identity and who I was.
Blxck Cxsper: Without music there would be no Black people. Because music has always been spiritual for our communities. From African communities who use music as a form of prayer, to our enslaved ancestors who used music as the roadmap towards freedom, to the Black and Afro Latinx folks who created Hip Hop as a mean to free their voice. Music for Black people is more than music, it's freedom.
Yaw Owusu: The relationship is strong. It's been a constant in our expression and culture since before the diaspora, thorough the diaspora and even now. I think it's a spiritual thing and will always be. It's reflective of our whole soul and being.
STNFXCE: As an artist myself, I view Black creativity to be the epitome of the music industry. I see a lot of artists trying to emulate the sound Black artists have created and in my eyes, Black people will always be trendsetters in this industry.
Leon Waldo: Rhythm is rooted in the soul of the Black identity. From days of harmonizing in the fields, to hip-hop becoming the #1 consumed music form, the relationship between music and black identity is one that is shared with the world. However, the experiences attached to the music is what has been at times stolen, erased or forgotten. Beyond the backbeats and samples, we must carry the history of the music if that relationship is to continue.
ALONZO: The very SOUL of ALL music comes from black people. Even the Father of Rock & Roll is a black man (Little Richard). The Queen of Rock & Roll is a black woman (Tina Turner). The relationship between music and the black identify is the very fabric of what music is and where is comes from.
Eman El Saied, aka Sunstoney: Music is the root of my black experience and how I characterize/process that experience. Music has a way of relieving the hardships of the black experience as well.
Rexx Life Raj: To me, you can't have one without the other. Music is woven into every facet of black culture. The music tells our stories, pain, and struggle. Music has served as a timestamp for every pivotal moment in our history.
Tony Njoku: Music and Black identity in the west are synonymous. You don't get most of modern music in the West without Black culture. From Blues to Jazz to Rock to Soul, Funk, House, Techno etc etc…
Avé: Music has always been a staple of Black culture and identity. Often overlooked, the innovations and evolutions of music throughout the genres have shaped all of the music we hear today. Music helped us express the unspeakable pain of slavery and discrimination and continues to be the voice through which we tell and bring attention to our collective and individual stories.
J.Scott: The black identity is music personified. Everything about being black is rhythmic when you think about it. I experience this when I'm on stage or when I'm going on YouTube to study the greats who came before me. There's an unspoken pain and truth that reveals itself when we sing. I didn't get it when I was younger in church but now it's so clear.
VINCINT: Music is engrained in our DNA it's how we communicated when words had yet to be formed and it's the life blood of the human conscience. It inspires, creates, calms, ignites and pushes the mind to be greater than what it is!
Edwin Arzu: I believe they are one to me. My music, my art, my word all comes from experience. Only way to fully be me musically or in any form is to truly express my essence in my word.
Cezur III: The musicians are narrators of life. When you hear a record and it resonates, it's because we're just telling our experiences through song. The Black experience influences what we're saying in these records.  That in turn becomes popularized, and creates "pop culture." It's all connected. Musicians are messengers, and the ones who tell the story the best, and look the best doing it, become the icons.
IAMTHELIVING x Teon Gibbs: Music is our experience. All genres of music are rooted in black identity, culture and history. Music has always been the way that black people have communicated throughout the times, our ancestors used the melody of song and sang negro spirituals to get us through traumatic times by letting other slaves know what was happening around them, it was our code of communication. Black culture has used music to talk about the good and the bad times, love, heartbreak, our environments, world events, etc.
Ray BLK: Kendrick Lamar and Kanye West
Samm Henshaw: There have been so many black artist who have had an impact me, i would say Ray Charles has had a impact on me, he wasn't the first artist i was exposed to but his music inspired me musically, there's something about his tone and the feeling that his voice gives me it resonates with my soul.
Adrian Younge: Marvin Gaye and Curtis Mayfield.
Saint Bodhi: Nina Simone and Kendrick Lamar are phenomenal black artists who use their voice to speak life into the culture of Black people.
Butterfly Ali: Marvin Gaye & Bill Withers… I love that they not only expressed how they felt about love, but their opinion and heart towards the tragedy / state of the world.
Jared "Pell" Pellerin: Gil Scott Heron has a had a huge influence on main terms of telling stories in creative ways that use your experience and the environment around you. Home Is Where The Hatred Is was so viivd to me as a kid when I felt like I wanted to run away from home if I ever got mad at my folks but Call It Morning had this impact on me in teaching me how to be positive every morning I wake. Pharrell is definitely another inspiration of mine because of the way he was creative in his story telling of big concepts. I love all of the N.E.R.D. albums because they tackle love, quality, even a little climate change etc. It's really inspired me to try and make music for the total human experience.
PRICIE: This is the most difficult thing to choose, however I absolutely adore Queen Latifah. How she's laid the foundations not only for herself, but for the people after her. She stood and still stands in her own confidence, grace and beauty as well as womanly ownership; The owning of how you choose to be viewed rather than being sexualised negatively.
pineappleCITI: Jay-Z – I listened to Reasonable Doubt over and over when my uncle first gave me the cd. It changed my life forever. Jay-Z not only has changed my life with music but also his political standpoints, his business ingenuity, and his effortless Black boy Joy. Lauryn Hill – Growing up and knowing there was a legend from my city inspired me to be great. I'm thankful for what she not only provided to the music industry but every black little girl growing up in Newark, New Jersey. She's always inspired me to be the higher me and gave me the courage to sing and rap no matter what anyone says.
Falana: The two artists that come to mind are Lauryn Hill and Erykah Badu. I admire them both as songwriters and artists. Lauryn was a teacher and a healer through her music. With Erykah, there were so many layers to her song writing, and she is so unapologetically herself. It is always refreshing to have female artists who just exude, poise, self assurance, strength and their own unique brand of femininity. And for me, that has had a huge impact on the artist that I am.
Tangina Stone: Nina Simone and Erykah Badu. These women have impacted me deeply. From stage presence to songwriting. They are black women in music who constantly inspire me to challenge myself and to challenge systems that are unfair, and unhealthy for artists like myself. Also, they are both Pisces like me 🙂
Emanuel: One artist who has had a major impact on my life is Bob Marley. I've been hearing his music all my life. For the first years of my life, his music would have been circulating through the home daily. The peace that exists in his music is timeless. His search for the truth, his passion for black people and their experience on this earth is my experience. His music communicated the idea of liberation to the world in a profound way – the manifestation of a black man's vision in a world that is cruel to him and his dreams.
Tiana Major9: Stevie Wonder and Lauryn Hill are incredible songwriters and have changed the way I approach songs forever.
Beyondsonny: Kendrick Lamar and Stromae have drastically shaped the way I look at the world today. I've followed Kendrick from the beginning of his career when he went by K.Dot and I was always enamored by his relentless flow and subject matter. Kendrick displayed that vulnerability and mistake were not only okay to have but they were something worth reflecting on and addressing. His humility is something I aspire to maintain as I continue my pursuit in this craft. Stromae brings an energy to music that is refreshing and vibrant. His lush sounds and melodies inspire me to step out of my comfort zone and try things I would never have had the courage to do. His expression is flawless, his lyrics captivating and his versatility is a spectacle. I want everything I do to have that fresh energy, always.
Dominique FIls-Aimé: Nina Simone and Maya Angelou have fead my soul and my mind with their strengh and resilience.
Indii G.: I absolutely love Frank Ocean. He has been one of my favorite artists for years. His approach to music is just so different and it's something I can help but admire. The way he so flawlessly invokes emotion through sheer beauty is just *chef's kiss*. I can't count the number of rough days that his album 'Blonde' has helped me gotten through. Another artist who has had a significant impact on me, especially in my teenage years is Chance the rapper. In High School, a large portion of my after-school activities included driving around with my friends and listening to 10 Days and Acid Rap. That was around the time I first grew an interest in creating music so Chance was a figure I really looked up to.
ABISHA: My mum loves Tina Turner and I remember watching a documentary about her struggles when I was very young. Then listening to her music with my mum in the house made me appreciate and love her music so much more and made me believe that I could also overcome anything in life and make music as great as her! Rihanna was the first artist whose album I went out and bought with my own money, I listened to and admired it every single day before school and that really made it sink in for me that I wanted to be an artist.
Blxck Cxsper: Growing up, I used to lock myself in my room when I felt overwhelmed by life and would listen to 'Histoires Extraordinaires d'un Jeune de Banlieue', the album by French rapper Disiz La Peste. A record about being a marginalized kid with dreams bigger than his resources. Back then I felt so lost and Disiz made me feel seen. He taught me that genius doesn't have to be a white man in academia, genius is the black kid who dreams of being a rapper too. He made me feel like even though we had never met, he believed in me and my dreams and when I felt like I didn't want to live anymore, his songs gave me the energy to keep pushing. The way that he constantly showed love to his audience by dedicating songs to them, never being afraid of being dorky or making songs that were out of the norm and being transparent about his journey in the music industry helped me figure out what type of artist I wanted to be. Honest, with integrity and unconditional love for the people who feel touched by my art and inspire me to keep creating.
Yaw Owusu: I think 2pac would be the first. He was amazing. Unapologetic. Poetic. A great leader that never got to the point that he could really be a leader. It's amazing – and sad – to think what he could have achieved as he matured. I gained so much knowledge from listening to his music and messages. I learnt about US within his references and his is a cautionary tale. Jay-Z would be the other. I think he has found a sweet space – he is undoubtably a leader of a generation, his is great at his craft and has extended his influence. I think his confidence and the way he thinks about culture and business is incredible and his execution is special.
Sadly I don't think he gets his due as much as he deserves.
STNFXCE: Flying lotus and Robert Glasper
Leon Waldo: James Brown is a Black artist that has had a significant impact on my life and career. We often times refer to him as the Godfather of Soul, but his life long before that was one riddled in racism and unfair chances, yet he rose to a prominent status. The way he commanded to be listened to, commanded not to be silenced, is something that has continually inspired myself, and countless other musicians long after.
ALONZO: First, Tina Turner… I'm not sure how common it is for a black guy my age to be crazy about this woman but the impact she's had on me has a-lot to do with the fact that I loved her music so much as a kid. Ive literally lost count of how many times I've watched the movie "Whats Love Got To Do With It" haha. Her story, her soul, her power, and her music has influenced me and my music significantly. The 2nd person would definitely be Beyonce and the biggest reason being that she is the epitome of "Hard work pays off". Every time I want to be lazy, I think of her.
Eman El Saied, aka Sunstoney: Nina Simone & Ella Fitzgerald
Rexx Life Raj: Tupac – The way he put the black experience into words/poetry influenced my writing. It was raw. It was honest. It was vulnerable. And it was from a place of black love. Erykah Badu – She made me understand that sometimes music is coded. When you listen to a record like On & On you really have to look into the things she's saying. She's teaching you in melodic form. Also her style of singing was so unique, so unapologetically black. Everything about her was. She taught me to embrace my blackness, even when it feels uncomfortable.
Tony Njoku: Fela Kuti, not only for being a visionary and a virtuoso but also for being unapologetically himself. He was active when Nigeria first got its independence from the British. A time when most diaspora would conform to western norms in order to fit in. Something I don't even oppose, however for Fela to rise above that, presenting the world an authentic African experience and doing so with grace whilst innovating modern music, I have to mention him here. Missy Eliot is another pioneer in music. Her uniqueness has not been replicated till this day. Her production styles and musical choices still sound fresh now. Her visual work was so unique and like Fela show executed it all with grace. Being a black woman not doing the same old thing in an industry that was and still is dominated by men. She executed the impossible in many ways and she made me value uniqueness and authenticity, and gave me the understanding that one could be successful in all the standard ways and beyond by keeping true to your work.
Avé: Janet Jackson and Luther Vandross have influenced my life and music for many years. From Janet's blueprint-setting tours to Vandross' standard-setting vocals, they are two inspirations for my career. Their stories also have inspired me to push through adversity and strive to achieve excellence.
J.Scott: Easily Prince and Kelis. They went against the grain, trusted their own vision and didn't give a fuck about outside opinions. You can't put them in a box sonically or visually (but Solange was also my senior quote).
VINCINT: Beyoncé – simply because of what she represents to every black little boy and girl who see's her excelling and constantly winning at the top of her game! While pushing black culture and its importance to society to the front of the conversation.
Edwin Arzu: Well musically Kid Cudi & The-Dream: Cudi taught to me it's okay to be this guy who emotional and expressive, but at the same time excepting who i am as a person & that things will be okay, even though they may be wild currently. The-Dream taught me that I could be a Black man from the hood & write any type of music that my brain can think of & even if I didn't have a voice like Mariah Carey it could still be expressed and taken in.
Cezur III: I will say I think Kanye West is one of the greatest artists of all time. At this point, he influenced two generations of artists. I can't really say Kanye without Kid Cudi though; 808's & Heartbreak is arguably a huge turning point in Hip Hop. Also, I want to say Dave Free is hugely inspiring; he's the director that does all of Kendrick Lamar's videos. I'm a huge fan of surrealism and he's one of the Black directors actually honing in on that medium.
IAMTHELIVING x Teon Gibbs: Michael Jackson has had a significant impact on the both of us. No one can deny his music and cultural impact that he has had on humanity and still does and will continue to do so in the future.
Ray BLK: I can't speak on the industry as a whole, I can only speak on what I know and I've heard. Two things I think are amazing is that Universal Music in the UK created a task force to create change in the industry and more equality for black artists and execs, and one of their new activations is that they're providing therapy for black artists. I think that's incredible because the effects of feeling oppressed or underrepresented in the industry you work in are really heavy on your mental health, so having a space to speak about that is so so important.
Samm Henshaw: To be fair i've seen more noise than action but that is not to say that nothing has changed, i'm over in the UK so its a slightly different scope of problems here for artists of colour. For instance its almost impossible for a black singer to actually breakthrough in the current climate, male or female, and whilst there are a multitude of reasons why, ultimately the powers that be have to find a way to level out the playing field when it comes to exposure and opportunities for artists of colour.
Adrian Younge: I don't follow the music industry, even though I'm part of it. I'm just an artist that loves making music. Nevertheless, I believe the music industry should become more equitable, providing a greater share of the pie to the Artists.
Saint Bodhi: The blackout needed to happen, it opened everyone's eyes to the reality that Black people face in the industry. It was an important milestone to a brighter and more equal future for the industry and its Black artists.
Butterfly Ali: I've seen a lot more artists of color being featured on tracks, but also being invited into smaller circles that were initially more for the anticipated top 20 "looking" artist. I think the industry can continue to welcome in artist of color that really have something to say message wise. representing the community in a better light than what the industry has assumed we're only good for topic wise in the past. There are many black & brown artists that are extremely artistic w/ a message, like the genius of a Lady GaGa, or Elton John. Sometimes the industry likes to continue to depict artists of color the way they always have, as if we are one dimensional. but there are many, including myself, that are a lot more eclectic that have a lot to say and express in a different way than we are typically used to being portrayed as. (ie Janelle Monae, Andre 3000, Pharrell, CeeLo Green, and a few more exceptional examples that have broken through the algorithm of the industry).
Jared "Pell" Pellerin: I've seen more pomp and circumstance than major action but I believe that the longer the conversation goes, the more there's opportunity for change. We have to hold one another accountable for spreading valuable information that people who are coming up in the industry need. You can't expect to reach true equity when some people start with a full plate of food and some people, only crumbs. Information is always, to me, the most powerful resource.
PRICIE: I think the music industry has come a long way from where it was, so it makes me hopeful that plenty more good things will come as time goes by. It's incredible to have people like Noname, Chloe X Halle and SZA redefine black softness and femininity. The fact that it's easier to be included now more than ever is a very hopeful and loving place to be in! It's not good enough that we are here, though. It also needs to feel right! To see that industries, producers and management are knowing what to do with black women and men is a great start. Introducing more black makeup artists, stylists, visual designers, producers and many more to the platter would make for a better, stronger industry. Happy Black History Month ???
pineappleCITI: I've seen more empathy which is a great step in the right direction. I think that empathy needs to be followed up by consistent and measurable action. Not to say people haven't made great efforts. But the work is far from done here. I'm thankful for those who have opened their minds and hearts to the suffering of the Black experience. I'm appreciative of all my allies and I'm looking forward to more equal society.
Falana: I have seen efforts to bring more Black executives into positions of power in the industry. And this would translate to more equitable opportunities for black artists in the mainstream. There have also been changes to genre descriptions like "urban" that have failed to recognize the influence and impact of Black music in contemporary music culture. I also think making efforts to celebrate and recognise Black music pioneers who may not have received the full or any monetary value of their work due to bad label deals is also important.
Tangina Stone: From my perspective I don't think that things have changed very much. Either this, or I just haven't experienced things that are direct results of these changes. I think that so much of what has happened since then has been very performative. If the industry really wants to be better, they need to stop the performative gestures and truly consider what can make this industry more equitable and healthy for black artists. We deserve fair contracts. We deserve better pay from streaming platforms. We deserve space and support in genres of music outside of hip hop and r&b. Indie artists deserve more protection and a solid chance at making a living from their work. There is so much work to be done. I hope that our industry will rise to the occasion.
Emanuel: I haven't seen much change past the initial conversation that sparked the initial black out. I think the conversation is important but the change I would like to see is more black art recognized and uplifted. I still feel that there are many unsung trailblazers and many stories we would love to hear un-adulterated. More stories of black people told by us.
Beyondsonny: I've seen tremendous growth in the industry, especially in the Hip Hop community. More artists are being given the platform to tell their stories and highlight their communities. Black artists are the faces of campaigns, speaking out on injustices, and paving the way for many others. As with everything, the industry has room for improvement. I believe the industry can perpetuate unrealistic lifestyles through social media that juxtapose the realities of many of the supporters that follow the artist. In return, this creates a culture that idolizes aspects of life that contain no long-term, impactful value. This leads to depression, anxiety and a sense of not being good enough because of what we all may already have. I know I suffer from this and hope that I can paint a different image as I continue to create art.
Dominique FIls-Aimé: The music industry could start by paying black artists their dues (and all artists while at it) and work to at least share the property of the master tracks.
Indii G.: Opportunities like this and highlighting small artists of color I think are very helpful. It's so easy to get lost in all the noise so any chance to get our voices heard is good. Honestly I think the industry has come a long way and is already becoming a very equitable place for artists of color so I want to take a second and applaud that. However one thing I think it can do to further achieve this goal is bring back MTV, and I mean the "real" MTV. I want to see a steady stream of music videos and the latest and greatest in black entertainment. Now that's equity.
ABISHA: I haven't seen much talk surrounding the issue or discussion since the actual blackout. I'm hopeful that the industry is being much more mindful of being more inclusive as a whole, but since lockdown I haven't been in or around many of these conversations. I was lucky enough to be chosen and featured in a campaign for Footlocker which was based around showcasing and embracing diversity and our differences, which was an honor and very significant for me as an artist to see actual progress taking place and people/brands taking steps towards making a change! I still think that there is a great amount more to be done before the industry is entirely equal and inclusive, in terms of radio representation, festival line ups etc, but I believe that positive steps are being taken in the right direction!
Blxck Cxsper: Think of the music industry as a cake. If you want Black people to get a slice…. Stop eating the whole damn cake!!! Change requires sacrifice. If white people want the music industry to be more equitable they need to be willing to give up their power. That means having more Black people hired in executive positions, giving more funding to Black led music initiatives, and diverging resources towards Black entrepreneurs and creatives.
Yaw Owusu: BlackOut Tuesday was a massive moment within music and culture and I think there's been a lot of pledges since that point, there's programmes, there's funding that's around and there's been hires and promotions and stuff. I'd be lying if I said there hasn't been changes, I'd probably go a bit further to ask the question have there been changes or developments that are going to dramatically change the experience of Black music professionals? I wouldn't say so – I wouldn't say from a lot of those corporations, there have been stuff that will make the struggle less harsh or will give people some hope but I don't know if the dramatic pledges have rolled out so far the way I had expected following BlackOut Tuesday and the wider BLM movement of 2020. I think we need to see more confident, unapologetic nuanced action that moves the needle! That powers people up who deserves it; compensates those who deserves it and empowers those that deserve it.
But you know everything in steps, if today is better than yesterday I think we're moving in a positive way. I'm hopeful.
STNFXCE: the industry and media outlets need to stop hyping up mediocre non-black artists who attempt to emulate black artistry and stop taking advantage of us just because they can benefit financially.
Leon Waldo: The music industry is one that is built on the back of the artist's experience with the music. As a continued call-to-action, the industry is moving to include more black voices in the conversation. However, opportunity is one that for artists of color, still come too few and far between. The answer isn't one that can easily be said or achieved. It's found in the hands of the music execs, the media outlets, and any artist that picks up the mic.
ALONZO: To be honest, I haven't seen much action but that doesn't change the possibility of people of color in this industry still making substantial amounts of money. I honestly would rather depend on myself over the gate keepers and powers that be. Im not sure what they can do but I do know that I can keep fighting for my dreams, inspiring others to fight for theirs, and create communities that believe in fighting for whats right. At this point my focus is on the youth and the next generation. I don't trust the executives we have today but I do know that one day there will be new executives and the future of this business is in their hands.
Eman El Saied, aka Sunstoney: I've seen a lot of diversity and inclusion in terms of collaboration from privileged groups. I've also seen more visibility by larger brands especially for women. The music industry needs to provide more resources and workshops for BIPOC folks who may not understand how to interpret and internalize gatekept information. I'm tired of excess and lack of access to marginalized people who bring more to the culture.
Rexx Life Raj: I've seen a lot more artists either going the independent route or starting their own labels/businesses. This is powerful because we're putting the power back into our hands, where it belongs. For the longest time we would give our magic to someone else for them to profit off of. We're now learning that that isn't necessary. We can do it ourselves and give the game to others that look like us.
Tony Njoku: I can't say i've seen much. I say the relaunch of Big Dada and it's change of appraoch which cool. and have read some initiatives to try and hire more people of colour. But we'll see, at the moment I don't know what's genuine and what's posturing.
Avé: I've seen a lot of artists being held accountable for their toxic behavior in ways we didn't see before. Most recently, seeing how swift and unanimous the rebuke of Morgan Wallen came sends a hopeful message to the industry that change is under way. I feel that having more representation of intersectional groups such as LGBT/POC groups can also move the needle further toward a more inclusive and diverse society.
J.Scott: I've seen a lot of different brands do a lot of in-house clean-ups. While I'm not applauding people for losing their jobs by any means, especially in this economy, diverse brands need diverse teams, period. My wish for the music industry is to stop putting black artists in one box. We're not R&B just because of the color of our skin. We were born pop stars, so let us be just that.
VINCINT: To be honest I've seen and heard a lot of talk about change and what that should and can look like. But I would love to see ACTION especially from labels when it comes to protecting their black artists and their BLACK LGBTQIA ARTIST I'd love to see them put actual money, platform and ACTION behind the campaigns that feature their artist and when they speak out on their individual platforms swing the labels and representatives come to their aide and stand by them. Activism has the word ACT in it for a reason and id love to see some more ACTION and a bit less ACTING. It's never too late to start sticking up for the humans and people that you say you love and care for.
Edwin Arzu: it shouldn't have taken a "blackout" for people to see that black creatives get the short end of the stick. We are the culture that pushes the boundaries and is praised in the weirdest way and our names deserve to be in the credits of the things we do, whether it's A&R, creative director, songwriter or producer. We are asked to do a lot & still need to do more to get paid less. People put their lives to be a part of this experience, everyone deserves to be on the same playing field, that's equality.
Cezur III: I've been seeing more people openly acknowledging the influence Black people and POC have on music and culture. Now that we all understand this, I think it's time for an Artists Union. A lot of the time there's no one looking out for the little guy. This would help all artists , regardless of skin color. The disparagement of POC earning their proper due would be hugely addressed with a Union. I think it's about the good people at these companies taking a stand to create something outside of the current corporate structure. Either that, or we make our own table. There's a lot to be done truthfully.
IAMTHELIVING x Teon Gibbs: Since the blackout last year, we have noticed DSP's trying to amplify black voices by creating more playlists and opportunities for black artists to shine. We think that the music industry should reflect the true sound and the influence of music, which is that black music and black artists have been and continue to be the leading cultural influencers when it comes to whats cool and whats not. The music industry needs more black, voices, faces and decision makers behind the camera as much as in front of the camera.
— — — —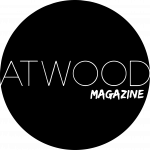 ? © Atwood Magazine
Celebrating Black History Month