The best music is emotion driven, made by the artist to evoke what words alone fail to convey. The Big Gone's brand new single "Retread Backwards," which Atwood Magazine is proud to be premiering today, is a powerful example of emotion-fueled music that breeds music-fueled emotion: Bred out of a series of unfortunate (and infuriating) events, "Retread Backwards" captures feelings of frustration, anger and more, recapitulating them faithfully and unabashedly in a musical context.

Caught you looking outside
You were waiting on a smackdown alley
Hoping, praying to a god or something
Like an animal you sink your teeth in
Caught you licking your eyes
Caught you licking your sticky fingers
Busy waiting on an old connection
Sitting silent for your own protection
Listen: "Retread Backwards" – The Big Gone
---
A Los Angeles-based independent trio, The Big Gone pack a big punch on their latest offering, the second installment off their alluringly-titled upcoming EP Dubious Luxury (release date TBD). Vocalist and lyricist Claire Woolner sings without remorse, representing all who have been cheated on or out of something and scathingly addressing the guilty cheating party. It's an unlikely anthem – more of a punk-infused revenge-seeker, for those who have been wronged.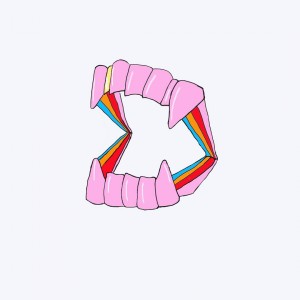 Indeed, "Retread Backwards" was born out of multiple wrongdoings that set Woolner quite appropriately over the edge: Over the course of one week, Claire Woolner's best friend found out her partner was cheating, another uncovered that her marriage was for a greencard, and then Claire's credit card information was stolen one more time. She got fed up with all this BS behavior and with her frustration came a heavy driving bass line and lyrics about catching someone in the act.
"Retread Backwards" is catharsis from the erratic, inappropriate and wrong behavior Woolner saw and experienced all around her. It serves to offset that riled up emotion, which sees no justice, but plenty of pain – hence, Woolner sings with purpose. Her singing is supported by Nick Sena's freakish outbursts of guitar and propelled forward by Will Geer's massively re-amped drum beats, which together create a circle of energy that shoots out like lightning from both the music and the lyrics.
Per the band, "Retread Backwards" speaks to when you do the same shit again and again until finally you've had enough and then hopefully you're joined, as the band is on this recording, by a girl gang to keep those creeps and deadlies out of your life for good. There's a sense of comfort at the end of the song, but it does not come easily or without its share of unsettledness. How can someone feel calm after being so wronged?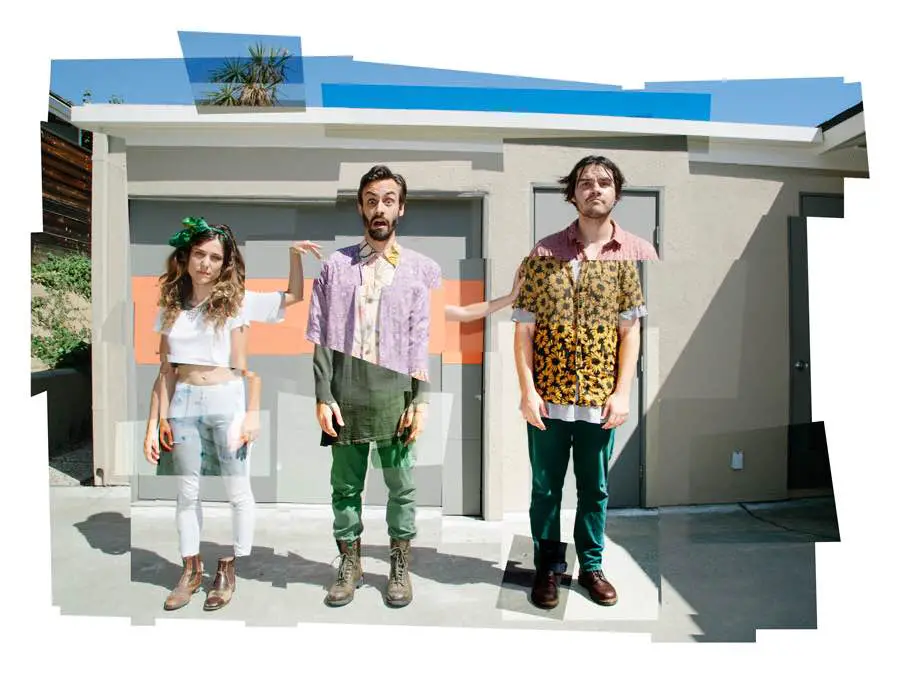 Empathy – the ability to understand and share the feelings of another – is a truly magical human power. It's one of those traits that distinguishes humans from so many other life forms, and "Retread Backwards" takes considerable advantage of our ability to connect with others' plights in a very real, if not indirect, way. It fuels the energy – a big, furious ball of disgust – that embodies these horrible human-on-human acts that spawned the song in the first place.
When you realize you've been in the thick of a big lie and the two-timing dreamfest is over, you have no choice but to ask, If this is true…then what else is true?
– The Big Gone on "Retread Backwards"
"Retread Backwards" is raw and intense: No bad deed goes unnoticed. Recorded by Zach Fisher at Big Bad Sound LA, it is the first of a set of recordings The Big Gone cut live, and its energy reflects that big, unrestricted sound a punk, glam and rock-influenced band can bring to the stage. Before the mid-1960s, recorded music captured a real-life moment – it was direct, from live to record. "Retread Backwards" glows with a similar feeling.
The song also speaks to a band that wants to discuss the big issues. "We talk about the human experience a lot," explains guitarist Nick Sena. "Basic things – comparison, people sleeping around all the time, what do I gotta do to get free?  Transcendence, beating myself up  – ya know?  These simple things are what comes up when we start writing.  I always wanted to set up great stories like Dylan and Springsteen and Bowie, with character and names and bankers and mistresses, but it just doesn't come out for me that way. Claire neither. She's a heady one – a real pistol. Incredible lyricist." Damn right she is.
Hoping hard for a fight
Hoping hard for a knuckle party
Caught you looking with your eyes shut so tight
Double fantasy you couldn't get right
The roller-coaster ride that formed "Retread Backwards" comes out in full on Woolner's explanation of the song's chorus and title: "'Retread backwards' is sort of the idea of one step forward, two steps back – but more like twelve steps back. Falling backwards as a product of repeating the same thing once again."
"Retread Backwards" embodies the frustration of finding out you've been cheated, conned or taken for a ride and the enraging clarity that comes with the pieces falling into place. It hurts – a lot. But as powerful as that pain is to hold onto, it's just as powerful to let it out – to share it, acknowledge it, and give it a proper home. The Big Gone offer solace for cheat victims: Throw yourself into this song like a sucker punch, and let it all out.
The Big Gone are clever and emotionally present, and their music is evocative and fresh – an eclectic mix of styles that evoke everyone from The Doors to David Bowie, The Talking Heads and Liz Phair… In short, The Big Gone are here to stay. Catch their next live show on July 17 at the Hi Hat in Los Angeles, and look out for their forthcoming release Dubious Luxury.