Every other week, Anthony Kozlowski pens the Atwood Magazine column Tunes & Tumblers, pairing new and classic albums with cocktail recipes. He quickly found however that drinking alone is a sad business. So he invited his friends into a recording booth to aid in mixing delicious drinks and to discuss the music that they all love. Strap on your headphones and enjoy a cold one on us. 
 
Norwegian singer/songwriter/queen/legend/icon Anna of the North joins Tunes & Tumblers to chat about her newest album Crazy Life featuring the myth of the self-made, the relationship-map of our lives, and a brief mention of Harry Styles – all while we sip on while sipping a Crazy Sour.
   
words by Lilly Eason
This week, the regulars welcome the love from above, the queen of the Norwegian scene, Anna of the North, to the bar.
While we wait for Bezos or Gates or someone to make a machine that transports cocktails intercontinentally, the gang sips on Kaylyn's most experimental concoction yet (featuring saffron and homemade marshmallows cause we're boujie like that). All the while, Anna guides us to the revelation that eating well, working out, getting sleep, and seeing friends might improve your life more than the usual fast food, drinking, staring at our phones, eat hot chip and lie.
Check out our newest episode of Tunes & Tumblers on Spotify and Apple Podcasts. Cheers!
Wanna drink with us? Then you've gotta do it responsibly. Here's Kaitlyn's recipe for a "Crazy Sour"!
•• ••
Crazy Sour
INGREDIENTS
1.5 oz Bimini Coconut Gin
1 oz Drippings from grilled pineapple
1 oz Pineapple juice
1/2 oz Lime Juice
GARNISH
Pisco Marshmallow Pearls
Dehydrated Pineapple
Toasted Cardamom
Saffron Threads
RECIPE
Pour Gin, pineapple and lime juice into shaker.
Add ice cubes to fill, and shake it all up!
Strain into chilled glass.
Top with Pisco sour marshmallows.
PISCO SOUR MARSHMALLOWS
INGREDIENTS
8 g powdered gelatin
48 ml (1.6 oz) Pisco
18 ml (0.6 oz) lime juice
3 dashes Angostura Bitters
40 ml (1.35 oz) cold water
100 g (3.5 oz) sugar
50 g (1.76 oz) light corn syrup
2 large egg whites, at room temperature
pinch of salt
Corn Starch
Powdered Sugar
RECIPE
In a small bowl, mix lime juice, bitters and Pisco. Sprinkle gelatin powder over the mixture and set aside to dissolve and soften
Mix sugar and corn syrup with 40 ml of water in a small saucepan. Place over medium/high heat.
Pour egg whites into a stand mixer bowl with whisk attachment on low until frothy.
Add salt.
Using a candy thermometer, check temperature of the syrup. When it reaches 210°F increase speed of the mixer to high and beat the egg whites until they are thick and fluffy.
When syrup reaches 245°F slowly pour the hot syrup into the beat egg whites in the mixer, avoiding contact with the whisk.
Immediately scrape the soft gelatin and Pisco/Lime into the still hot saucepan that you used for the syrup. Stir thoroughly until the gelatin is completely dissolved. Place it over low heat if necessary.
Pour gelatin mix slowly into the whites as they are whipping -Continue whisking until the mixing bowl feels cool to the touch. Do not stop when still warm!
Lightly coat a pan or mold with non-stick spray. Wipe excess off with a paper towel. Dust bottom and all sides with a mixture of half corn starch, half powdered sugar.
Pour the marshmallow mix into greased mold with the help of a spatula and spread it evenly. Let the marshmallows dry uncovered overnight.
Have your own idea for a Tunes & Tumblers pairing? Let us know in the comments, or hit us up on Twitter.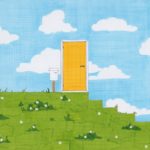 © Kaylyn Wiggenhauser
design by Kaylyn Wiggenhauser
---