A memorable song is more than music elements – it's the memories that we weave into its very core that make or break us. Apart from the aesthetically pleasing properties of music, the emotional experiences we can draw out of a track can be the very reason we continue to relive such intimate and personal memories.
Each and every person strives to find a song that will hit the spot; whether it be to accompany a positive or negative fragment in time, it is these songs that end up becoming the soundtrack to out lives. Music exists within humanity to transcend boundaries – not only the cultural ones, but also those we never even knew existed. It's the emotional barriers – that special flare that ignites upon listening – merely breaking a boundary that leads to uncharted territory. Many music psychologists and therapists have tried to frame exactly what people experience when listening to music, however it is a common agreement that music "…allows a person to access the experience of emotions that are somehow already 'on the agenda' but not fully apprehended or dealt with." It is a fundamental element of humanity to experience similar emotional responses to life events, and music serves a purpose in facilitating the extraction of emotions that are sometimes incomprehensible or overwhelming on their own.
A musician's purpose is to inject their musical flair and personal experiences into their craft, creating a tailored 'polaroid' and exposing some of their most tender moments. In the basin that is music and emotions, acoustic music can serve as an especially strong stimulus. The intimacy of stripped-down instrumentation, close miking, and dynamic juxtaposition pulls at the heartstrings, evoking various responses along the way.
Conrad Sewell, an artist from Brisbane, Australia has demonstrated how the 'acoustic catalyst' can bring such intense emotional strength to the track "Firestone," written by Conrad Sewell and released by Norwegian DJ Kygo. Sewell brings something unique to the music industry, whether it's his voice or his perceptive compositional skills, you can tell that music is all he's "ever known." His influences of Michael Jackson and Stevie Wonder throughout his childhood has inspired him with a plethora of ideas that undoubtedly has fuelled his songwriting.
Watch: "Firestone" (acoustic) – Conrad Sewell
---
The core of a successful acoustic track is its ability for the rest of the world to be drowned out with a single voice or instrument. It's this unforgettable moment that resonates so deeply within, as we all chase that high and pine for the perfect juncture that reflects what we can't express. The skeletal remains of "Firestone" have been strikingly manipulated to allow us all to tap into the emotional foundation that may have become seemingly inaccessible. There is a certain flawless grit and desperation in Sewell's voice, a yearning and longing that so easily descends upon anyone listening to the track.
My heart's alive – firestones
When they strike, We feel the love
Sparks will fly – they ignite our bones
When they strike, we light up the world
Possessing the qualities of what feels like a piano ballad to start with, the gradual increase of instrumentation and escalating dynamic properties contribute to the overwhelming ability this track has to make you stop and listen. During the first pre-chorus and chorus, the whole arrangement sits ever so slightly behind the beat with a heavy quality about it – possibly reflecting the notion of nostalgia and desire for what could have been. Whilst it can very easily be argued that any form of music can capture your attention, it should be noted how Sewell has effectively used silence to amplify the emotional depth of the track.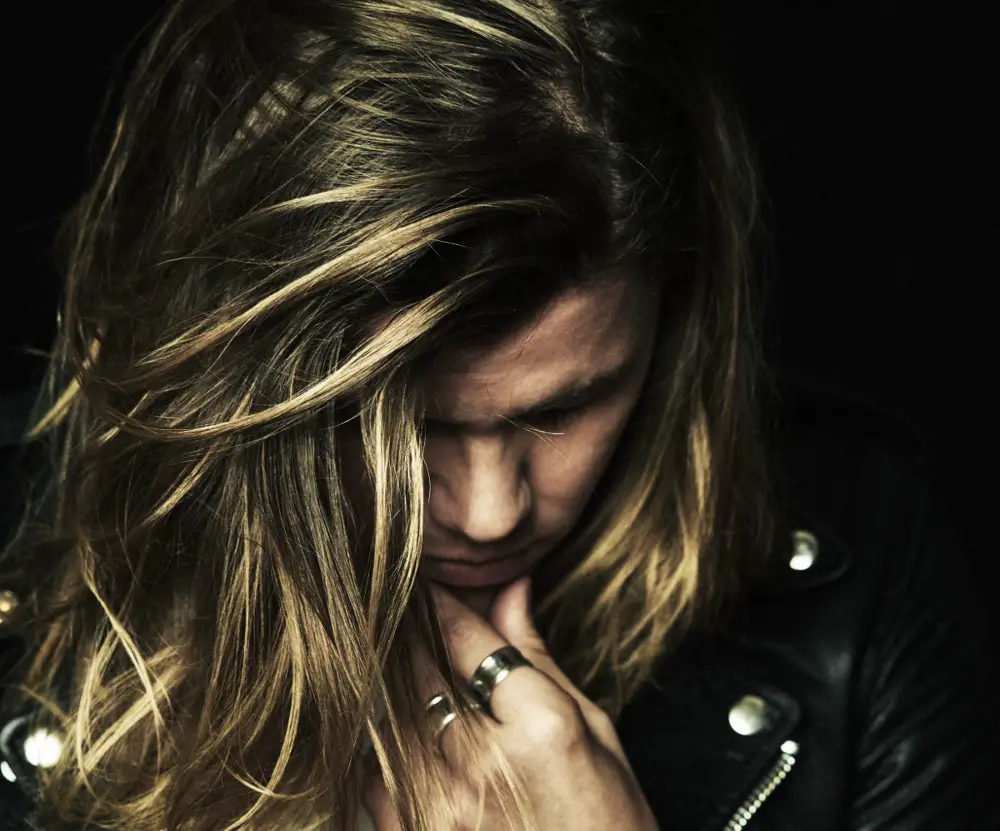 Whilst it wouldn't be realistic to assume that every acoustic cover is going to evoke such an array of emotion, it does beg the question as to why artists feel compelled to cover particular tracks and completely alter its acoustical presence. There's comfort in knowing that you can share experiences with someone, from both the perspective of the audience and the artists. Whether it's because the artist is drawn to the musical or lyrical content, there is still an underlying motivational force compelling them to share their experiences with the world.
Since Sewell starting working with his new producer Jamie Hartman, there has been increased perception about the creative direction that Sewell wishes to embark upon. With an emphasis place upon vocal tracks that contain "heartfelt songwriting and an unbelievable performance on the mic," Sewell has naturally gravitated towards more acoustic arrangements that show off his voice, using the acoustic catalyst as a vehicle to obtain ore convincing emotional depth.
Discover more from Conrad Sewell: