Nashville-based singer/songwriter Maggie Rose talks about inclusivity and her new podcast "Salute the Songbird," and shares a special playlist for Women's History Month!
•• ••
I want all the music and energy that I'm putting out into the world to be inclusive and open, which is probably easier to tap into as a woman because we are inherently nurturing. That being said, all of these things that have led to my role as a collaborator have been made stronger by the people I work and surround myself with. They have kept me engaged and still very much in love with what I'm doing even after having been in the game for awhile. This has helped me evolve as a musician and person, become a better listener and feel more confident in what I am bringing to the table. It's a privilege to share all of this with my audience.
I saw more examples of misogyny earlier in my career and I suppose that's because I tolerated or deemed that behavior normal in ways I would never today. I think the lesson I have learned is that no one person, other than yourself, is going to be the answer and deliver you your success or failure, so why tolerate abuse or objectification that could negatively affect your sense of self in the long run? If the relationship is worth salvaging, set HARD boundaries and communicate, but I have seen firsthand that there is always another way to get where you want to go without the so-called help from those people.
Take a page from Leslie Fram's book, SVP of CMT, who has launched a movement — along with Tracy Gershon and Beverly Keel — very cleverly called "Change The Conversation." It's intended to amplify women's voices in the Country market in particular, and it does so without saying a single disparaging comment about our male counterparts. They host seminars where we hear from incredible authors and critics like Ann Powers, producers like Victoria Shaw and Shani Gandhi, songwriters like Lori McKenna, you name it. It's meant to educate us and encourage us all to cash in on this gold mine that we're sitting on.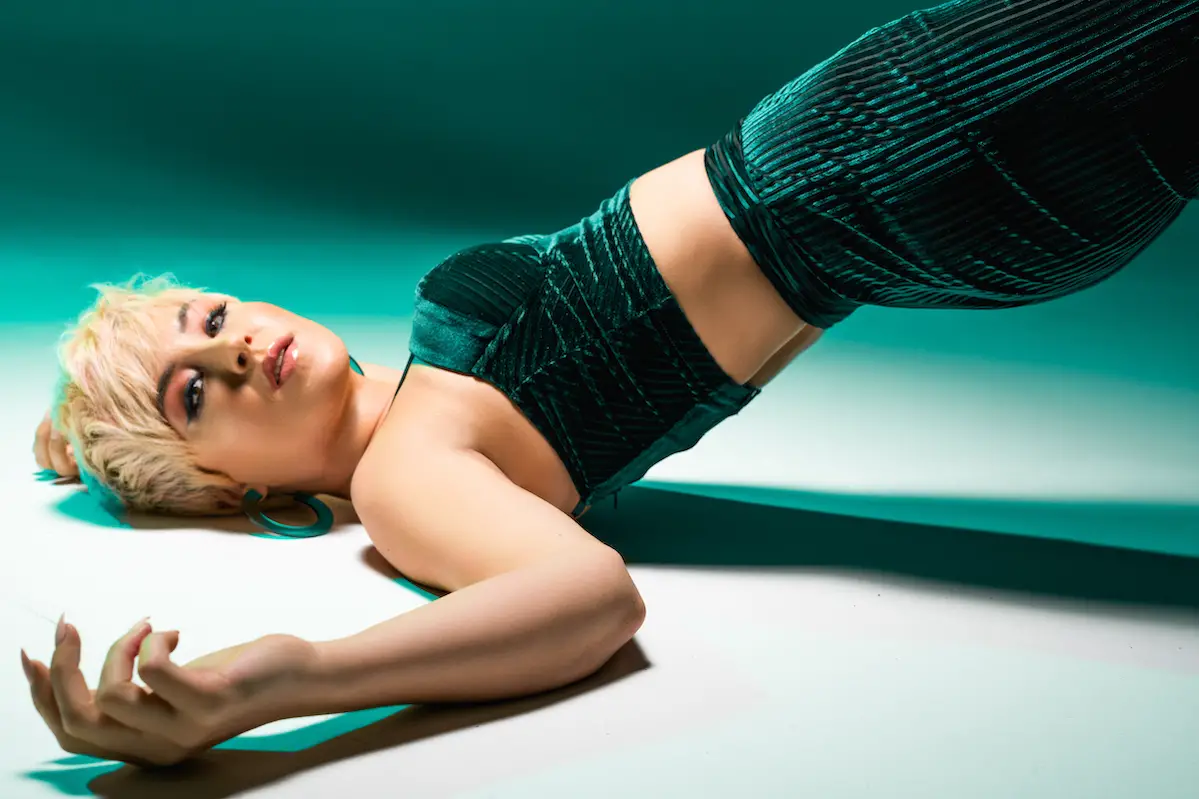 I launched a podcast called "Salute The Songbird" with Osiris Media in January and it's a series of conversations with amazing women in music whom I admire, like Nancy Wilson of Heart, Jennifer Hartswick, Martina McBride, Mickey Guyton, Kathy Valentine of the Go-Go's, Chrissy Metz of This Is Us, Kalie Shorr and more, and I have learned so much from each guest.
The research part is a blast because I get to listen to their records or read their memoirs and then hear them reflect on their stories and what it is that has helped them achieve and maintain their success. We're already booking interviews for season 2, so I'm thrilled. AND, I am finally releasing an album that I recorded down at the legendary FAME in Muscle Shoals, AL with Them Vibes and some incredible players from the Swampers and Alabama Shakes produced by Ben Tanner. It was a dream to make an album in that room and now after surviving 2020 and all of its surprises I finally get to share it with everyone else which is pretty damn exciting.
Playlist: Salute the Songbird, Season 1
---
I've gotten to know all the women behind the music on this playlist through my podcast "Salute The Songbird" and these are some of my favorite songs from each guest that I've been lucky enough to have on the show. It was so much fun to have conversations with other women in the industry, some of them are just starting to make big waves, others are established household names and icons in the industry, but we all share a unique experience of navigating this industry as women. Knowing their stories and all that they have poured into their careers and music makes it even sweeter to listen to.
This playlist is made up of songs from women whom I've been lucky enough to have on my podcast, "Salute The Songbird," which has been a lifeline to me during this crazy time because it has allowed me to continue expanding the circle of women in my support system in the absence of touring. Each one of these artists have a unique and inspiring story that they openly shared with me and the audience and it has made me a better musician who is more appreciative of the efforts we have all gone through to get where we are. That tenacity and talent comes across in their music and knowing the women who create that music a little better has made me love their work even more. I love how even though each artist is different from the next and we are all over the map sonically and from a genre perspective or level of experience, there is a common strength we share from our perspective of being a woman in this industry.
— —
— — — —
? © Ford Fairchild
:: Stream Maggie Rose ::
---