Country singer/songwriter Caitlyn Smith embraces life's messy darkness and euphoric highs on her third album, 'High & Low.' Conceived during lockdown and produced entirely by Smith, 'High & Low' is her way of claiming her seat in a genre where men dominate not only the charts but the studios as well.
Stream: 'High & Low' – Caitlyn Smith
---
Caitlyn Smith is one of the foremost writers-for-hire on Music Row, having written for Dolly Parton and Kenny Rodgers ("You Can't Make Old Friends"), John Legend and Meghan Trainor ("Like I'm Gonna Lose You"), Garth Brooks ("Tacoma"), and even Miley Cyrus' ("Island") as well as co-writing the main song for the 2018 Wild Rose. Despite having all these credits plus releasing her own music, Starfire in 2018, her debut for Monument Records, and her sophomore album Supernova, Smith still questioned if she really had a place at the table of country music. Then during the pandemic an idea came to her when discussing who would produce her third album, "what if I did it?"
High & Low (April 14, 2023 via Monument Records) is the result.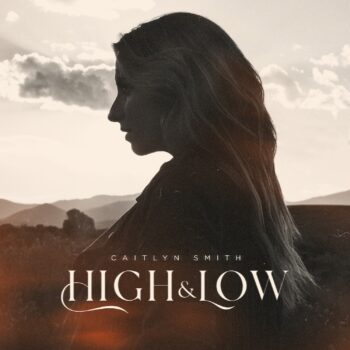 In April last year, Smith released the first half High, and now a year later, she has released second half Low, joining together the two parts that make up High & Low. Shane McAnally, the co-president of Monument Records and a prolific songwriter and producer, told Smith, "You have to do it. No one else could do it except you." When you listen to High & Low, it is crystal clear that no one else could have made this record except for Caitlyn Smith.
When Atwood Magazine interviewed Smith last year before High was released, she said that the making the album was as much for her as it was for anyone else. "It was really a gift to myself, just really an exercise in believing in myself and trusting my own gut instead of worrying about what everybody else around me wanted." You can hear this throughout the record, from the artwork to the sequencing, right down to the lyrics and the music itself. "As soon as I decided that's what I was going to do, the songs became more vivid in my head. I started hearing parts, I started hearing the instrumentation, and as soon as I really started marching down that road, I couldn't push it out of my brain," said Smith of making the record.
Listen carefully and High & Low is an incredibly eclectic record. It's not quite pop, but not firmly country, either. There are bluegrass influences, like the opener to the Garth Brooks backed "Mississippi," and then there are moments filled with sensuousness that wouldn't go amiss on a soul record like, "Good As Us" and "Nothing Against You."
Pinning Smith down in one genre is a struggle. Some would argue a problem too in a world where playlists based on genre and mood dictate number of streams. However, not fitting perfectly into one genre or another has served Smith well in creating a body of work that's both boundary-pushing and deeply intimate and personal. Smith is in some ways carving out her own genre in the music she creates.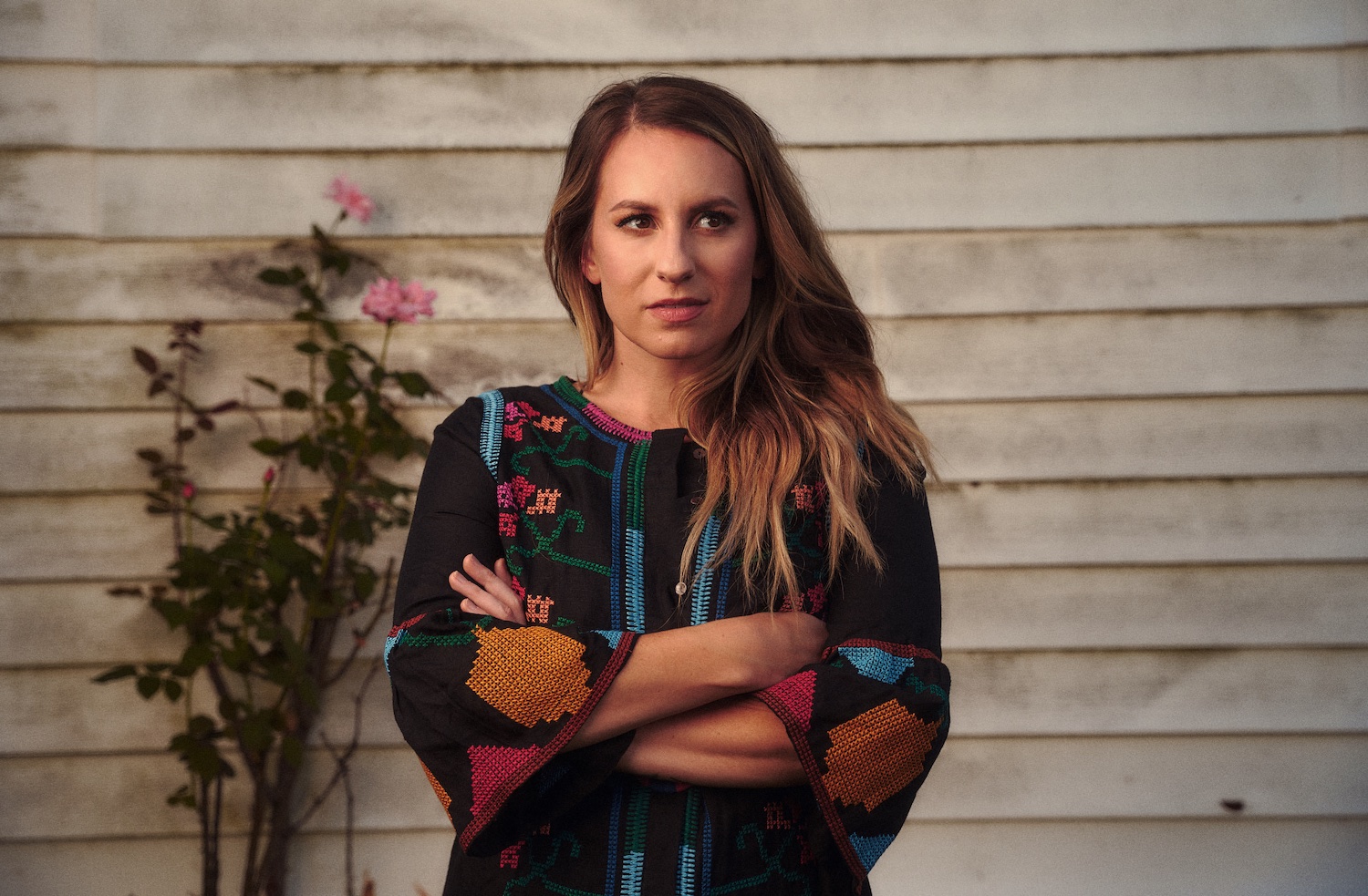 In the trailer for the album, Smith says that making the record pushed her out of her comfort zone forcing her to not only confront uncomfortable truths but also allowed her to feel "fully alive, in the light and dark, in the high and low."
"Alaska" is the obvious song showcasing this transformation in Smith. The music invites space, but it's forced space. At times, it sounds as if Smith is singing in the middle of nowhere, her warm breath her only company, singing to no-one except herself. With glacial undertones, Smith sings those words we all want to pretend we don't think, "I'm terrified, we'll end up like, our parents, together but alone." Smith likens her love to the frozen and faraway landscape of Alaska.
You're in the next room over
Drinking tequila on ice
And I'd be six months sober
If you were my vice
If your walls were mountains
I would shake you like an earthquake
'Cause baby your heart's in another place
When you look at me, boy you might as well be in Alaska
---
A love that once burned bright and hot but collapses in on itself is a theme that returns in Smith's songs. "Maybe in Another Life," the standout track on High is soaked in the longing we all feel that had a relationship existed in a parallel universe it probably would've worked.
There's a place where the grass is blue
Up high with a purple moon
And there's a room in a house where you're holding me
And we talk for a million years
And we only cry happy tears
But then I wake up and I'm talking to a ghost
---
Like her contemporary Lana Del Rey, Smith can conjure landscapes, faces and moods in her songwriting and music. Smith's songs have always been cinematic. "East Side Restaurant" off her debut can't help but transport you to a dimly lit Italian restaurant on the East Side in New York with wine and tear stains on the napkins.
"I Think of You" is the twin flame to "Maybe in Another Life." It's an overwhelming want to pull time and a person back into your orbit despite them having left a long time ago. It opens with a soft repetition of guitar chords, which feel familiar. "I Think of You" jumps between present day and remembering past moments in a relationship which crashed and burned. There's an urgency and violence to her voice, and to the music, something that Smith hasn't shown on her other records.
Now I remember, the first of August
I laid under your stars and started talking
It was easy, and I was honest
You were everything that I had ever wanted
So I think of you
When I'm getting high
When I read about Jesus
When I'm looking up at an overcast sky
---
High & Low closes with "The Great Pretender," a song that Smith alluded to in our interview last year where we talked about the inequality in country music for women alongside our need as women, and to an extent the demand from society, to have it all together and to always look pleasing. "Have it together and put your lipstick on baby and look good, right? I have a tendency to put on a face and always be on, and always be that person that's happy.
This dress fits me perfect, but I wish I was thinner
The stories I'm telling, don't tell the whole truth
This smile isn't real, but it looks good in pictures
Give me an Oscar for fooling the room
'Cause nobody knows I was just crying in a bathroom stall
I'm living in a house of cards about to fall
But I make them believe that I've never been better
Oh, I am the great pretender 
"The Great Pretender" is the rawest Smith has ever been on a song. A critically acclaimed and sought after artist, even Smith wants to be thinner and happier and prettier. And the fact that this song closes the album makes it even sadder.
---
High & Low truly embraces the messy darkness and the euphoric highs.
The record was initially conceived as being sectioned into two distinct parts: High and Low, but as Smith continued writing and recording, she realised that you can't separate the highs from the lows within an album let alone a single song. Songs are snippets of moments in our lives. Those three minutes could be an entire relationship or a five-minute reverie over our morning a coffee. It doesn't matter. We're never just high or just low.
Smith knows this: "I realised that my writing, just as we all are as people, is very high and low, very up and down. At the time I thought, 'How does all of this live together?' and then realised, 'Oh, it lives perfectly together because we are complex humans, and we are feeling all of these things in one day.'"
— —
— — — —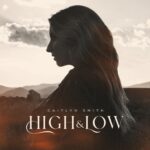 © Caitlyn Smith
:: Stream Caitlyn Smith ::
---