Aubrey Haddard's "I Should Know Better" will make you forget just how much love can suck, if only for a little while.
— —
Everyone knows that hindsight is 20/20. Some perhaps know this best from repeated experience. Boston-based singer/songwriter Aubrey Haddard recounts this familiar feeling in "I Should Know Better," the lead single from her forthcoming debut record, Blue Part (due out this summer). Atwood Magazine is proud to be premiering the infectiously catchy song ahead of its worldwide 3/23/2018 release!
Listen: "I Should Know Better" – Aubrey Haddard

[soundcloud url="https://api.soundcloud.com/tracks/407255157?secret_token=s-9ctYT" params="color=ff5500&auto_play=true&hide_related=false&show_comments=true&show_user=true&show_reposts=false" width="100%" height="166″ iframe="true" /]
---
Up until now, Haddard has spent her time as front woman to 8-piece funk/soul band, The New Review. For her solo debut, the powerful singer pares down her sound, with a tight trio of musicians – herself, Charley Ruddell on bass, and Josh Strmic on drums. Stylistically, she lands somewhere between a nostalgic soul sound and the current indie landscape. She's a little Margaret Glaspy, a little Amy Winehouse. "I Should Know Better" retains many of the soulful elements of her band, but with a poppier bent. Haddard calls it the "heartbreak pop/rock anthem off an otherwise moody, alternative album," giving insight into what's to come.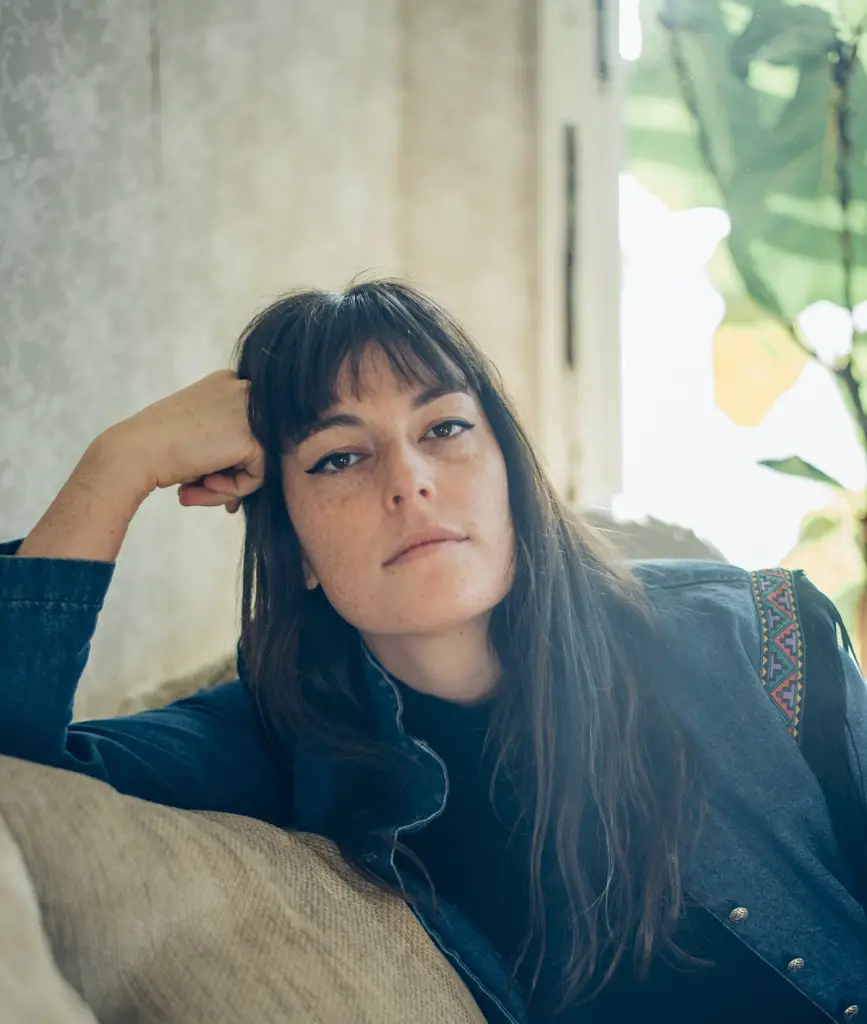 The song begins pensively, with Haddard recounting a return to a familiar state of mind:
I almost forgot this feeling 
to be on the ground kneeling 
right after my head
went through the ceiling 
now I'm barely dealing
The chorus of the song adopts the stop-time quarter note feel of Motown, while Haddard sings the refrain:
Now every night
I'm a 2AM hot mess 
and every day I get
a little more heartless 
The lo-fi production and instrumentation gives the song a vintage feel. Haddard's voice exudes a full, honey-dripping warmth, and feelings of regret and sadness are sung with a swaggering candor. As the second verse begins, the guitar drops out, leaving the bass exposed and funky. Haddard's voice opens up as she belts with an inviting rasp, and we almost forget she's singing about heartbreak. However, the speaker of the song seems drained by this point. Each day brings about a new reason for apathy, and she's "never by [her]self but always alone." The "next door neighbors must hear [her] sweet dull drone." The chorus plays again, leading to an outro that brings about an admission of what's caused all the grief.
Well I should know better 
than to start writing love letters 
to someone who would never remember 
Yes I should know by now
These are the words of someone's who has been here before – someone who's taken this risk more than once, and suffered the fallout. But there's a funny thing about love: we always seem to forget about the bad parts until we're back there again. The song plays out with a repeated chorus of Aubreys singing "I should know better." Maybe next time.
Keep an eye out for Aubrey's debut solo LP, Blue Part, a promising beginning to a solo career.
— — — —
? © Kaya Blaze Kelley
:: Stream Aubrey Haddard ::