Tei Shi dances her way past desire and devotion in new number "Die 4 Ur Love," a jubilant electro-pop return.
Listen: "Die 4 Ur Love" – Tei Shi
---
Sometimes we crave uplifting, exciting, and danceable music; tracks to get us moving and make our heart swoon with memories, opportunities, and wild thoughts. Colombian and Canadian phenom Tei Shi returns today with "Die 4 Ur Love," a number that radiates with desire, devotion, and an electro-pop soundscape. "Die 4 Ur Love" enters the stage as Tei Shi's first single of 2020 and in anticipation of her sophomore album. With 80's reminiscent synths and enchanting vocals, Tei Shi lures us into her fantastical post-relationship world.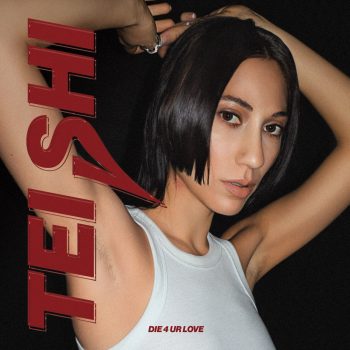 With the colorful beat, one almost doesn't notice the apocalyptic energy emanating from the lyrics. The ending of any relationship always proves devastating, but Tei Shi infuses this devastation with new meaning in her metaphorical and imaginative story. The second verse hooks you on this idea with Tei Shi's mention of the afterlife.
I was running through a burning field
Thought I saw your face up in the clouds
Are u gonna rescue me
I'm trippin on a fantasy
But I'd run for miles
If u said you were waiting
Waiting on the other side
Waiting in the afterlife
If we pause to contemplate Tei Shi's idea of "waiting in the afterlife," the image is extremely striking. Although she most likely utilized this exact phrase to further the theme of the song, it stirs a different idea in my mind. Our lives fold open in phases with varying people and places serving as the landmarks along the way. After friendships, relationships, jobs, seasons, school semesters, and more, the following days can feel similar to an "afterlife." When momentous periods of existence finish, people can struggle to decide where to go next or where they will find meaning again. In "Die 4 Ur Love," Tei Shi adamantly pronounces this notion that she sees nowhere to go without her significant other.
What we had is gone
I'm just holding on
To a trace of u
To a place I knew 
Even within all of the track's symbolism and solemnity, listeners never ache from the heaviness because of Tei Shi's high-energy flavor and brilliant vocal rushes. During times of transition or heartache, humans only crave a little bit of fire – that's what Tei Shi delivers with her fresh, jubilant homecoming.
— —
Listen: "Die 4 Ur Love" – Tei Shi
— — —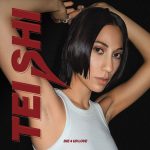 ? © Marcus Cooper
:: Stream Tei Shi ::
---