Damen Easton's heartfelt "Other Side of the Glass" is a quintessential ode to unrequited love, highlighting the ache of desire and the pain of solitude.
— —
"Heartfelt" is not a word I like to use lightly, yet I'll be the first to admit to my own tendency towards hyperbole and (perhaps some slight) dramatization. For a work to be "heartfelt," for me, means that it evokes an earnest sense of truth; that this truth goes so far beyond mere sincerity, to actually hurt. It's this mix of pain and relief – a dangerous cocktail, to say the least – that makes certain pieces of art resonate so deeply with me, personally. Damen Easton's debut single is, by that standard, the epitome of heartfelt, a quintessential ode to unrequited love highlighting the ache of desire and the pain of loneliness.
You are not another one
Blending into the scenery
Another feature of the landscape
You are the one who burns a hole
Straight through my mind
The piece of the dream
More real than what I find
When I awake
Listen: "Other Side of the Glass" – Damen Easton
---
Atwood Magazine is proud to be premiering "Other Side of the Glass," Damen Easton's daunting debut single. A pained ode that reaches dynamic heights, "Other Side of the Glass" is, to say the least, a startling introduction. Los Angeles-based Easton earned a Masters degree in Composition, and indeed the singer-songwriter/composer brings an array of skills to the table in this initial offering. "Other Side of the Glass" reflects tints of electronica, rock, pop, jazz and more – all tightly wound together into a single, palatable listening experience. The single – the first release from a forthcoming debut album – offers emotional relief on an epic scale, finding Easton proclaiming his feelings for someone who, as the title says, is on "the other side."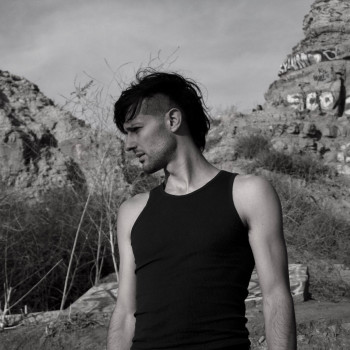 You're on the other side
Of the Glass
Instinct telling me
I can reach out and touch
A cold surface telling me
Not so fast
You're on the other Side
You are not another one
Like all too often they seem to be
Another repetition of the script
I know too well
But we could write another one
We could throw caution to the wind
Oh dear, it seems I've said too much
No going back now
"On one level, 'Other Side of the Glass' is an unrequited love song," observes Easton. "This dimension of it makes it probably the most personal and autobiographical track on my forthcoming album. Then there is the broader theme of isolation – a possible sense of connection seeming so close and yet being out of reach. I wrote the lyrics to be general enough to speak to this broader theme. And this too was personal."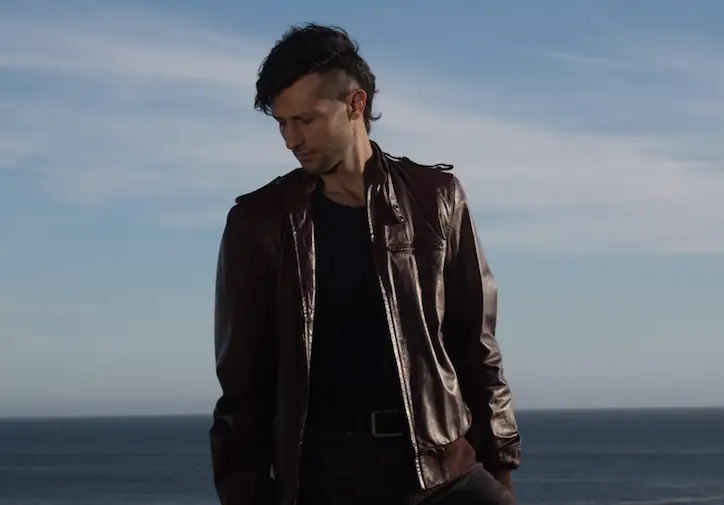 Easton continues: "The specific experience of unrequited love had such a big impact for me because it was in a broader context, where many factors contributed to a sense of isolation. I think that these are factors which affect most of our lives. It is in this way that the song lyrically fits with the rest of the record. Across all the album's tracks, I'll be exploring the aspects of our modern lives that contribute to isolation, nihilism, and our seeming inability to divorce ourselves from unsustainable trajectories. There'll be some light at the end of the tunnel there too, as the latter portion of the record points toward healing."
Light synth pads lay a dark bed from which the artist highlights his vocal prowess, dancing through delicate melodies with a warm, full-bodied falsetto. Easton belts the chorus with expressive grace; we can feel him giving it his all, as pianos and guitars amplify not only his song, but also his pain. "Hopefully 'Other Side of the Glass' will make you feel something," Easton shares in his closing thoughts on the song, "and hopefully you'll continue that emotional journey with the rest of the music I'm releasing in this collection."
If "Other Side of The Glass" feels like the start of something special, that's likely because it is. We don't know what lies in store for us, but Damen Easton's caught our attention.
— — — —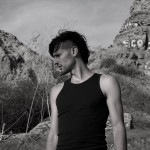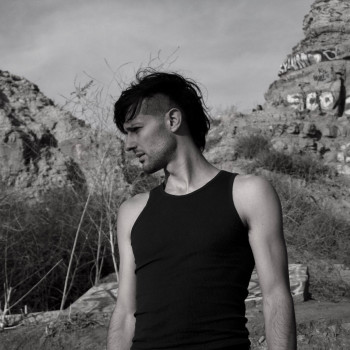 photo © 2018