Dysplay's vibing indie pop comes to life in their studio session of debut single "Long Way to Go," an evocative performance and memorable introduction.
for fans of: Prince, George Michael, The 1975
— —
One of the hallmarks of any performing artist is the ability to bring their work to life on any stage. It's one thing to write, record, and produce a great song (all incredible feats in their own right); however, if you can't perform your music, then you're left pushing a recording, rather than yourself: The maker and creator. The prestige of bands as far-reaching as The 1975 and Alabama Shakes, to U2 and The Killers, lies in their abilities not only to craft excellent music, but also to recreate that music night after night, with the same exuberance and raw passion as exists in the recording. This is what sets artists apart, and this is why we're so excited to help introduce the band Dysplay to the world. Dysplay's vibing indie pop comes to life in their studio session of debut single "Long Way to Go," an evocative performance and memorable introduction.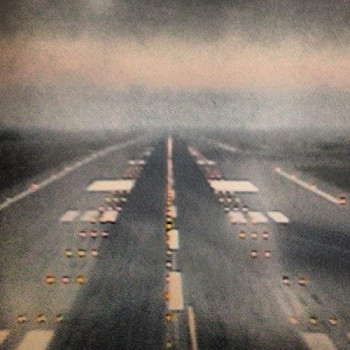 So you call me in the middle of the night
Say you're out there on the street
And man I made you wait so long
And remember the insanity that Detroit used to be
I know I know
That one night can can feel like it's forever
But at least we got each other
Atwood Magazine is proud to be premiering the studio video for Dysplay's official debut single "Long Way to Go," originally released August 27, 2017. Based in Los Angeles, Dysplay is the duo of Eric Scullin (of Faulkner) and Devin Hoffman (touring bassist for AWOLNATION), each of whom brings to the table an impressive (and exciting) resume of things-done and artists-worked-with. Just when you thought the world was saturated with enough '80s-inspired synth- and guitar-pop sounds, another band has come along and shined its a brilliant buoyance on our ears.
Blending George Michael and Prince vibes with contemporary structures and visuals (a la The 1975 or Smallpools), Dysplay set the soundscape ablaze with their debut single "Long Way to Go." A heavy ode to perseverance in the face of innumerable obstacles, the song speaks to the odds stacked against any and every artist. It's hard enough to pen one hit single; to get it on the radio (multiple times); to gain "traction," or to sign a licensing, publishing, or recording contract. It can take an artist years to only be ready for their debut, and then when they've finally unveiled themselves to the world, the response (more often than not) is, "We can't wait to hear what's next!"
It's a trait I personally am guilty of, and continue to shake from my vocabulary and my mentality. Appreciate the moment, rather than constantly look forward. It's not fair to an artist if we embrace their work, with the caveat that they make more of it; why can't we just indulge in what we've been given, and feel happy or satisfied? My philosophicals plea notwithstanding, this is the world we live in, and the world in which Dysplay have produced and performed "Long Way to Go," an anthem about perseverance and believing in ourselves — no matter where we are in our lives or our careers.
Well I heard you made yourself a king
Before you gave up on a dream
And man you've never been so low
But living in the city ain't as bad as it could be
And I know I know
Takes more than a highway to get there
But at least we had each other
"'Long Way to Go' is a song about growth," Dysplay tell Atwood Magazine. "It's about recognizing where you are and, despite shortcomings, working towards realization. There's peace in the journey." There's also tons of lush harmonies and soulful wails. On top of that, Dysplay's "Long Way to Go" video presents an unadulterated portrayal of the band – and damn, is this duo tight. It may not sound it, but this performance is completely live, without any edits or overdubs – a true testament to Dysplay's ability to bring their stunning music to life.
I know I know
Take more than a highway to get there
But at least we got each other
Still got a long way to go
Heavy, heartfelt, and ready to take over the indie charts, Dysplay are a must-have artist-to-watch on your radar. Connect with the band below and listen to singles "Long Way to Go" and "Hey Charli," out now – and watch the stunning "Long Way to Go" studio session, exclusively on Atwood Magazine!
Watch: "Long Way to Go" – Dysplay
---
— —
? © 2018
:: Stream Dysplay ::