Deer Scout holds nothing back on debut album 'Woodpecker', a vulnerable indie folk unveiling brimming with tender warmth, heartfelt wonder, and raw reflection.
Stream: "Cowboy" – Deer Scout
---
Red-bellied woodpeckers are an omen for me. When I see one it means that something big is about to happen, and whether I think it's a good or bad thing, it's probably going to be the opposite.
A gentle record of intimate connection and rumination, Deer Scout's debut album is a softly stirring balance between inner turbulence and inner serenity: An uninhibited exploration of the depths of self, revealing a visceral world of hopes and dreams, fears and insecurities, and everything in-between. Deer Scout holds nothing back on Woodpecker, a vulnerable indie folk unveiling brimming with tender warmth, heartfelt wonder, and raw reflection.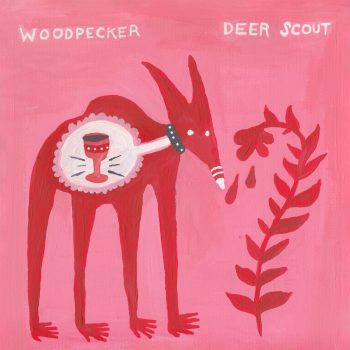 I was a cowboy from out of state
Thought I was a player but I got played
Dust off my shoes wipe the sweat from my face
If everyone is playing you gotta play the game
Am I a reflection I know you're mine
Oh to know my shape in another's eye
I remain collected I know you're right
I'll be a reminder another time
But you are all I got now I don't care if you're kind
The radio is playing and it's supper time
Released April 8, 2022 via Carpark Records, Woodpecker is a wistful and introspective set of songs perfect for the onset of spring. The longtime artist moniker for Yonkers-born, Brooklyn-based singer/songwriter Dena Miller, Deer Scout makes achingly expressive twee folk full of intent, depth, and nostalgia.
She employs a wealth of lush, compelling poetry to unpack her own lived experiences (and, in essence, her own humanity), often bridging the worlds of fantasy and reality in the process. The resulting therapeutic music is inviting and enveloping – like comfort food for the soul, it's a cathartic soundtrack to the stresses and strains of everyday living.
---
Miller calls Woodpecker an album about memory and the subconscious – one that journeys through the artist's own formative years first as a college freshman in Philadelphia, then at Ohio's Oberlin College where she transferred and ultimately received her bachelor's degree, and finally as a part of New York City's hustling, bustling, and forever restless indie music scene.
"I wasn't planning to make a record when I started writing the songs," Miller tells Atwood Magazine. "I wrote them slowly and sporadically over a long period of time. When I was about to graduate college and move back to New York, I thought I wanted to go to law school, and it felt important to preserve a record of a time in my life when I was making music and felt like I was still growing up. I also had been finding a lot of joy in making music with other people (I had started playing music with Ko Takasugi-Czernowin in 2017 and Zuzia Weyman in 2019) and I wanted a record of what those collaborations sounded like. The songs were recorded in bits and pieces in many different places during 2020, but I think the record feels close enough to me to what we sounded like live. Before recording it, we mostly used to play as a duo or trio, with Zuzia on cello and/or Ko on bass."
"I didn't really have a vision, but I did care a lot about the songs feeling like honest representations," she adds. "Having the initial recordings and so much time to think about them made me realize that some songs would benefit from other instruments like drums (Madel Rafter,) fiddle (Andrea Asprelli,) and pedal steel (Henry Munson.) Reaching out to those people and having them contribute wasn't something I knew would be part of the process, but I'm so glad it was."
Night in the city big house on the corner
Her voice has the timbre of summers ago
Like old Synesthesia ringing for ages
Stirs something in me cradle my soul
All the way to the country david says trust me
I let him off leash but he always comes home
Like old synesthesia ringing for ages
Let it off leash but it always comes home
And we wait on the lawn under stars so much sharper
They tear up the night like a wild pack of dogs
Out in the country the train has a timbre
Cuts through the silence cradle me home
And it stirs something in them seven coyotes
And though it won't answer they're calling it home
Seven coyotes howling for ages
Old synesthesia cradle my soul
Old synesthesia howling for ages
Old synesthesia cradle me home
– "Synesthesia," Deer Scout
For Miller, Deer Scout's artistry is her means of intimate self-expression; a sonic diary from her heart to our ears.
"[It's] self-taught, DIY (though I know it means many different things to different people), a little bit perfectionist in spite of those things, and a lot of throwing spaghetti at the wall," she says, going on to use the words small, close, and sentimental to describe her debut.
The title Woodpecker holds its own bevy of meaning for Miller as well.
"Red-bellied woodpeckers are an omen for me," she explains. "When I see one it means that something big is about to happen, and whether I think it's a good or bad thing, it's probably going to be the opposite. A lot of the songs are about superstitions, narratives I hold onto, or patterns I can't explain. I am someone who craves certainty and wants everything to make sense all the time. Having an omen that's a reminder that you can't know certain things feels connected to songwriting for me."
How can I hold you body of water
I'm at the edge of crossing over
Oh what a strange love you take the shape of
I am afraid of how it will betray us
Lips on the bad cup show what you're made of
I leave it in the garden where it came from
But out of the ground comes a beast of a burden
Bearing the mouth of all that is uncertain
How can I take love I am ashamed of
I can't shake a feeling I don't know the name of
---
This vulnerability is immediately evident from Woodpecker's opening track "Cup," a lilting stripped-back track in which Miller sings the same ten lines twice, first with a buoyant and sweet melody, and then in more hushed, smoldering tones. "How can I hold you body of water, I'm at the edge of crossing over," she confesses right at the start. "Oh what a strange love you take the shape of, I am afraid of how it will betray us." Zuzia Weyman's cello radiates in the background, whilst Miller's electric guitar and Takasugi-Czernowin's bass bounce off one another with playful charm.
Whilst there is no denying the musical beauty and emotional intensity of Woodpecker's singles "Cowboy," the gut-wrenching "Peace with the Damage," and "Synesthesia," this is an album that deserves to be heard and felt in its entirety. These eight songs, only 22 minutes in length, represent a considerable upheaval and release. Whether it's the enchanting stillness of "Dream" or the captivating harmonies of closer "Afterthought," Deer Scout's music can't help but feel like a welcome, homespun blanket wrapped lovingly around us.
Tonight you'll come tonight you'll go
Make it like you like it for an hour or so
Tell you secrets tell you lies
Give you reasons give you alibis
Tell you something you don't know
About myself about tomorrow
And the one thing left for me
Is sometime I might see
Someday we might be at peace
Peace with the damage I have done
– "Peace with the Damage," Deer Scout
"I like 'Breaking the Rock' the best," Miller says on the conversation of highlights and favorites. "It was the most challenging to record, and Heather Jones, the engineer, did an amazing job of building a world for it and coaxing all the parts to interact the right way and come across as a cohesive whole."
Meanwhile as a lyricist, Miller cites a line from the song "Kat and Nina." "I like "Oh performer, Nina says, you're constructing a narrative," in 'Kat and Nina.' I don't usually write lyrics that direct, and this one is really just something Nina said to me that was true. It also speaks to what's going on in a lot of the other songs in a way I didn't realize at the time, and that makes me smile now."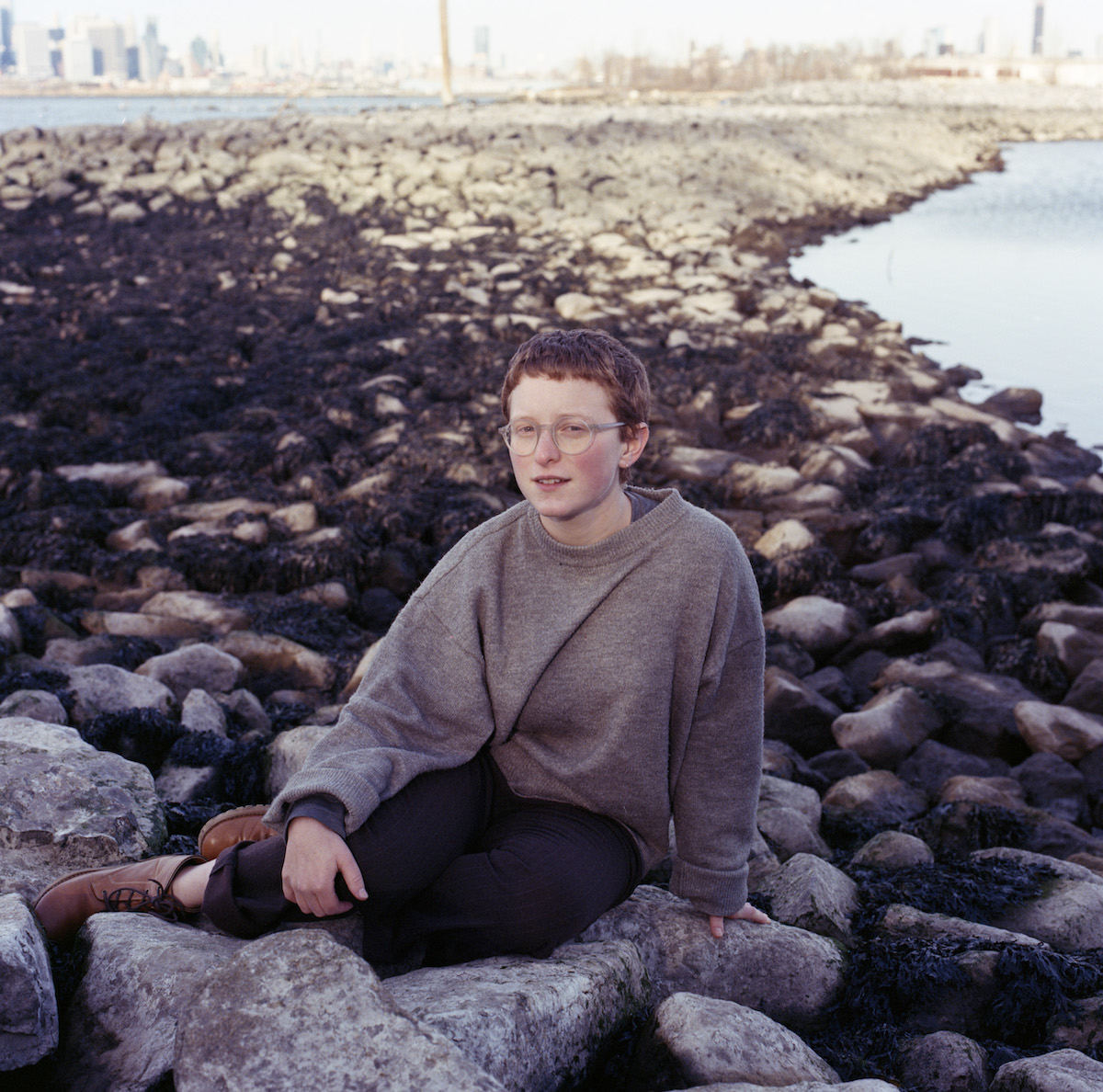 As Deer Scout's debut LP and her first release via indie label Carpark Records, Woodpecker truly feels like a cohesive introduction. While comprehensive to Miller's artistry at this moment in time, one also gets the sense that she has so much more to share; that this is only the beginning for Deer Scout and her smile-inducing indie folk sound.
"Making an album made me feel a lot more confident in my own musical ideas and direction," Miller shares. "I hope that it's comforting to listen to and that it feels friendly to people." Experience the full record via our below stream, and peek inside deer scout's Woodpecker with Atwood Magazine as Dena Miller goes track-by-track through the music and lyrics of their debut album!
— —
Stream: 'Woodpecker' – deer scout
:: Inside Woodpecker ::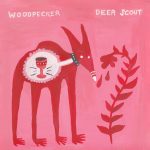 — —
Cup
Cup is based on a relational psychology test called "A Walk In The Woods" which probes the subconscious for symbols. It's about knowing things on a deeper level before you know them consciously. It was also written when I was going through a huge Kate Bush phase.
Cowboy
Cowboy is based on the movie Midnight Cowboy. It was written in a house in Ohio where the driveway was off a sharp bend on the highway, so if you were approaching it from the opposite side, you had to make a blind left turn into the gap in between the yellow turning arrows. It's about feeling like you're one step behind everybody else, like a small fish in a big pond, and being a little bit naive.
Synesthesia
Synesthesia is about associative memory and inexplicable connections between sounds, places, and experiences. It was written on the train ride home from a show that absolutely captivated me and jogged a bunch of memories. It's about different points in my life that share the same undercurrent for no clear reason."
Kat and Nina
Kat and Nina borrows from things friends have told me that have stuck, narratives I hold onto, and the voice inside my head when I'm falling asleep. It's also about Nonviolent Communication, which is a method for furthering empathy and honesty through strategic dialogue. It was introduced to me alongside the concept of communicating directly with the "tiny human" or inner child that is the simplest and most vulnerable part of a person.
Peace With The Damage
Peace With The Damage is a cover of a song by my father, Mark Miller, originally recorded by my parents' band, Spuyten Duyvil. My dad is one of my favorite songwriters, and this is one of my favorite songs of his. We recorded it together with him playing guitar and me singing both parts, 4 years apart. To me, it feels like a conversation between a past and present self.
Dream
Dream is about the desire to tread lightly and be careful and measured when you have the impulse to bulldoze full speed ahead.
Breaking the Rock
Breaking The Rock is about misunderstandings and unmet expectations, a dog I had growing up, and Moses. It's about how hard it is to say what you mean and be understood and how the tiny human/the simplest part of a person that is the most deserving of empathy is also the most like an animal and the hardest part to empathize with.
Afterthought
Afterthought is about fear and desire, hubris, God, and doubt. Many of the songs on the album are about childhood memories and live in a space that is a little bit nostalgic for simplicity. This song has some self-consciousness about that. There is so much uncertainty in the other songs, and Afterthought feels a little more definitive, so it felt like a natural ending point for the album.
— —
— — — —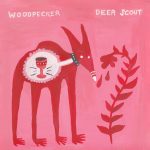 ? © Felix Walworth
art © Nina Josephson
:: Stream deer scout ::
---