Every Friday, Atwood Magazine's staff share what they've been listening to that week – a song, an album, an artist – whatever's been having an impact on them, in the moment. Here's this week's weekly roundup!
— — — —
— —
:: "Closer to You" – Clairo ::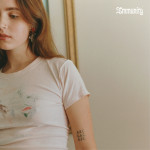 My god, Clairo has been absolutely killing it. I already liked her, and her diary 001 EP was on constant rotation for me last summer, but she's outdoing herself with the singles she's releasing in the lead up to her debut album, Immunity, in August. "Bags", the album's lead single is a hypnotising song that makes me want to listen to it 57 times every time I listen to it once. Proving the brilliance of her upcoming record, "Closer to You", released yesterday, is the sonic opposite of "Bags" but just as addictive and of an achievement as "Bags". "Closer to You" is simpler, with Clairo's vocals drenched in vocoder and resting only on synths and an electronic drum beat. The lyrics, however, are just as infatuated and relatable as the ones on "Bags", with the chorus winning you over in its openness and vulnerability: 
The things you do
Only make me want to get closer to you
And the things that you say
Only make me want to stay
The idea that Clairo can release two singles that sound so different, belong to the same body of work, and still impress isn't shocking, but it only serves as further proof that in the year since her debut EP was released, she's been flexing different songwriting muscles and achieving brilliance with each one. It only makes me more curious to know what Immunity is going to sound like, and every song that goes by, I'm prouder and prouder to be a Clairo fan. 
:: "Bring U Down" – Lil Nas X ::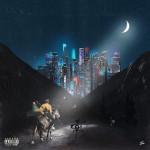 Okay, hear me out. Whether or not you like Lil Nas X's music, he's undeniably an innovator. At a mere twenty-years-old, he's already blasted through the status quo and made the music listening public question the very concept of genre. For proof of this, look no further than 2019's "Despacito," "Old Town Road" (if I really have to explain what I mean, you haven't gone on the internet in the past three months). Along with Billie Eilish and Khalid, he's demonstrating Gen Z's proclivity for all types of music across arbitrary boundaries. Being raised in streaming culture may potentially explain this, but that's a question for another time.
Last Friday, Lil Nas X finally followed up his country-trap behemoth with debut EP 7. Fans who were expecting more horses in the back were met with disappointment, but what he did instead fell very much in line with "Old Town Road's" ethos. Across five new tracks (and bookend versions of his #1 smash), he deconstructs genre across the spectrum. "Panini" is a trap banger that credits Kurt Cobain as songwriter. "F9mily" is a pop-punk bop with Travis Barker on drums. "Rodeo" finds him back on the trail with Cardi B riding side saddle, chasing a stampede of "Conquest" strumming and mariachi horns.
Perhaps the most interesting of his new sampler though is "Bring U Down" a songwriting collab with OneRepublic's Ryan Tedder. It is a grunge song. Full stop. With a bassline that could have been plucked straight from Nevermind and thundering drums, it feels like a lost demo tape circa 1990. When he first met with Lil Nas X, Tedder told Rolling Stone that he played him a few hard-hitting trap beats they could mount his next song on. He rejected them.
"All anyone's been throwing at me all week is trap records," Lil Nas X said. "And I ain't trying to be a trap artist."
Instead he pointed at a guitar and said, "Do you know how to play that thing?"
"Bring U Down" isn't reinventing the wheel. And it doesn't stack up next to the Nirvana, Soundgarden, or even Pearl Jam catalogs. But it still slaps so hard. It hits with an unrelenting energy that builds and builds until it releases with a guitar solo "like it's the early Nineties and you're just going off." No one with a #1 record today has tried something this unabashedly "rawk" in years, and whether or not it's your cup of tea, it's commendable nonetheless.
If 7 has proved anything, it's that Lil Nas X is more than the One Hit Wonder the world was expecting. Nothing he does may ever measure up to the global phenomenon of "Old Town Road," but his creative direction does not lack for effort. Above all, it cements him as an artist to watch. Nothing can bring him down yet.
:: case/lang/veirs – case/lang/veirs ::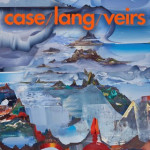 This week, I've been on a bit of a k.d. lang kick. While revisiting the golden-throated vocalist's first album, Ingenue, I remembered the existence of the 2016 collaboration between lang, singer-songwriter Laura Veirs, and of course, my personal hero, Neko Case. The album case/lang/veirs is a convergence three fascinating songwriters. It's a haunting, gorgeous album that showcases each of their talents and births something new from the collaboration. Though it may be their only album together, it's left a lasting mark. Across the album, each member trades lead vocals and the songs highlight each artist's unique brand – lang's near-theatrical, honey-dripping country; Case's dark, swelling vignettes; and Veirs' campfire storytelling. Standout tracks include the first, "Atomic Number," which is the most vocally collaborative on the record. lang's tracks "Honey and Smoke" and "Blue Fires" evoke a dreamy dancehall somewhere in Texas. Case-led tracks "Delirium" and "Behind the Armory" display some of the best of her writing. Veirs' "Georgia Stars" is a staccato highway track that perfectly ends the album. It's a rare collaboration between artists – not a game of show-off or a choppy selection of features, but three artists creating something new from their already strong careers, pushing each other to form something beautiful. 
:: "True Blue" – Mark Ronson ft. Angel Olsen ::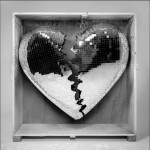 Mark Ronson is a talented producer, no denying that, but on the single "True Blue" from his latest album, Angel Olsen steals the show, no questions asked. This is certainly the most she has ventured into the poposphere, and she has excelled at it. But that's not to say Ronson had no impact, as his beats accentuated Olsen's gorgeous vocal work with her intoxicating highs and lows, making for one of the best tunes to dance away one's worries. This is no happy tale, but the melody might make one think otherwise. As Olsen laments and croons over failed love, singing along is almost impossible not to do. She layers her vocals with such precision and poise that it's simply breathtaking. It's a sad dancefloor anthem, one that will be kept on repeat for quite some time.
:: Stay – The Drew Thomson Foundation ::
Drew Thomson's debut EP has been a great discovery in the past few weeks.  The side project from the Single Mothers frontman is more singer-songwriter/pop-punk fusion than his main band, and it really lets his lyrical side shine.  He grapples with familial relationships and sobriety throughout the EP's four songs.  Whether he's singing about his dad getting on tinder or wasting away in bars, he provides details and small town wisdom upon the listener.  "Rifle" opens with a classic suburbanism before leading to a love song: "All this goddamn town has is a funeral home, a liquor store, and a church/Not sure which one I'll end up in first, but I got my suspicions."  The release's standout track is "Pace Yourself:" a folky-barroom singalong about quitting drinking with the specificity that any alcoholic can recognize: "Your bible's the best coaster I've ever seen", "Diet Coke and Lime-don't know how I became that guy", and "For the first time, the band hasn't broken up this year."  The chorus sound like it's sung by a drunken, pub choir, and the irony is delightful:
You gotta pace yourself
Shut that fucking mouth
You're gonna lose everything
That you've ever held dear
Any second here.
:: "Too Young to Know" – M w S ::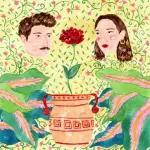 With their latest release, M w S showcase the diversity of their musical ability. Melding various stylistic features in to one, "Too Young to Know"'s smooth guitar strums come from the Alternative genre, its deep baseline and reverb filled vocal chops clearly influenced by Electronica and its relaxed pads in the style of R&B. 
Lyrically, the track explores themes of loss through a deliberately nostalgic tone. According to the artists, the song is meant to be about only realizing something's value when you no longer have it – a feeling many can all relate to. 
Originally from Italy, the duo chose to make the dramatic move to London in 2016 in order to immerse themselves in the UK alternative scene. Their bold choice was made even bolder when Britain voted to to leave the European Union on the very day the pair had chosen to leave: "The Brexit decision made us feel a bit uneasy about heading to the UK only at the beginning…  We have a lot of faith in London, which we know is a very open city that somehow needs people from all over the world," says M w S. In the upcoming months, M w S plans to expand their catalogue of releases further with an EP and more single releases, following in the genre-fusing style of "Two Young to Know."
:: "Lost Cause//" – Kenny Hoopla ::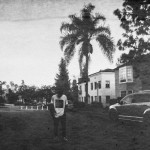 KennyHoopla is trying to not be boxed in. His name has no spaces; his songs have perplexing dashes at the end; he dons septum piercings and plaid blazers at the same time. And just like his persona, his music, too, is a hybrid of flavors across the ages. The moniker for Cleveland-native Kenneth La'ron, KennyHoopla self-labeled his music as "new-wave nostalgia:" a chameleonic hybrid between modern anti-pop and R&B with tinges of disco flair. Used hastily, these different styles could clash and collide, but with "Lost Cause//," KennyHoopla masterfully walks this delicate tightrope to crafts an original and promising sound. 
"Lost Cause//" subverts the traditional love story to paint an intimate portrait of KennyHoopla's past a creative outcast. The track opens with a funky baseline accompanied by a set of ghostly guitar cords, before the instrumentals cut out, and Kenny's muted vocals take center stage, hitting with same softness as Timberlake or Frank Ocean. Kenny professes his love to a girl – asking her to "be his baby" – but his advances are ultimately denied because she considers him a hopeless loser.
"You're just a lost cause,"
She said.
"I know how people like you end up."
And if I die young,
I was born
With a target on my head
With a target on my head
 The track's accompanying music video reflects the many flavors of KennyHoopla. Directed by Damien Blue and Cody LaPlant, the video casts La'ron scouring the barren remains of industrial buildings in one shot, and wistfully strolling the riverside in another. "Lost Cause// is a portrait of a beautiful soul, full of both passion and tumult," Blue and LaPlant told Ones to Watch. "Kenny's unmatched aura is authentic and cinematic by nature—curating the right 'visual stage' for him was and is our mission." But Hoopla's sound is so versatile, you can close your eyes and imagine him performing almost anywhere – abandoned factories, smokey ballrooms, and hopefully, center stage of all our concert halls.
:: "Miami Memory" – Alex Cameron ::
Alex Cameron is no stranger to cheeky lyrics and killers hooks, so fans were delighted when his single "Miami Memory" released, showing an increase in the immense talent he already possesses. The warbled drum machine is played throughout the album, providing an additional layer in the foreground that plays well into the saxophone and synth-laced melodies that take charge on the track. Cameron is opting for a more personal journey this time around, inviting himself onto the track and album as a whole as he dives into past love and his life. This is slowly becoming one of his most personal albums to date, and if the rest of the album can hook listeners like "Miami Memory" has, the music industry will be in for a treat. Also, who sings about "eating her ass out like an oyster?" Absolute madman.
— — — —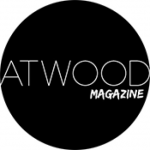 ---
:: This Week's Features ::