Recommended If You Like: Hayden Calnin, Overcoats, MAALA
"Everything is changing," laments Rousseau in the chorus of her haunting new single "Desert Road." Her howl captures the gravity of those mournful words and their underlying meaning; it is the climactic release of a tension to which all can relate. She stands at the precipice of change, not knowing what lies ahead, but certain that the past is gone for good. An intense outpouring of emotion, "Desert Road" is Rousseau's pivotal moment as she stares into the dark depths of the unknown.
I'm on the desert road
My heart is cloaked in snow
On the desert road
On my way back home
Listen: "Desert Road" – Rousseau
[soundcloud url="https://api.soundcloud.com/tracks/306839435?secret_token=s-ahPEA" params="color=ff5500&auto_play=true&hide_related=false&show_comments=true&show_user=true&show_reposts=false" width="100%" height="150″ iframe="true" /]
---
Atwoood Magazine is proud to be premiering "Desert Road," the latest single off Rousseau's upcoming debut EP hello, i know you're busy (independently out April 2017). Clare Barrett Rousseau began introducing her ethereal, electro-tinged balladry to the world with her debut single "Petra Says" in early 2016, shortly after winning a massive Making Tracks grant from NZ On Air Music via independent music site theaudience.co.nz. Her subsequent releases "Sugar Plum" and "Familiar" have shaped a highly personal approach to songwriting, where emotions and messages are amplified, if not directly driven by a distinctly bass-heavy darkness of warm synth pads and cold electric kits. Rather than create a wall in-between the artist and listener, Rousseau's soundscapes lure listeners inward, allowing us to breach that invisible boundary of separation and enter her world.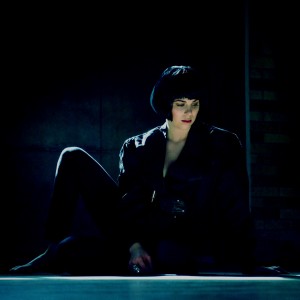 "Desert Road" is Rousseau's most powerful and profound moment to-date. The artist is no stranger to melancholy and impermanence, but never have such intimate feelings been expressed so succinctly in mind, body, and soul. Rousseau is at her most vulnerable as she pauses to capture one of the hardest moments of her life: "I'm on the desert road," she begins softly. Her voice is subdued – it feels like a whisper in the wind. "My heart is cloaked in snow… on my way back home." She immediately acknowledges to being broken, and we feel her pain as she slowly lets go of her words.
Home represents the familiar – the known. It is warm, cozy and comfortable. There is nothing to fear; it is your safe space. Home is the natural place to go when you're suffering, so it only makes sense that Rousseau would head there. Don't we all wish, at one point or another, that we could return to the innocence of youth, and the naivety of the world that comes with it? The weight of the world only gets heavier as the years tack on, and as Rousseau discovers, there is no escape:
I'm on the desert road
Only tussock and snow grass grows
My heart beats fast, the road is slow
On my way back home
But it doesn't feel like home anymore
Imagine if Dorothy hadn't had a home to return to: Where would she go to seek shelter from the storm? What would she do? With nowhere to run and nothing to hide, Rousseau must face her future head-on, whether she wants to or not.
"I guess every moment is like this," describes the artist. "We never really know what's going to happen; we only think we do. I wanted to capture that kind of visceral, melancholic feeling that you get in a period of transition when you become hyper-aware of just how uncertain and how fragile life really is."
We don't know where this road goes
What makes "Desert Road" so great is its unequivocal universality: We have all been down that desert road before, and we know we will be back there again someday. Rousseau exposes her innermost self in a poignant display of raw humanity, but it quickly becomes our own exposure, as well: Her plaintive cry, intimately devastating and ominously foreboding, draws out of the listener what so few songs truly achieve: Vulnerable, honest, and humblingly mortal emotions.
Join New Zealand's Rousseau as she embarks on her journey down that long and winding "Desert Road": Hypnotic and gripping, this is one unknown you won't soon forget. One of Atwood Magazine's 2017 Artists to Watch, Rousseau appears to have perfected the ability to awaken our deepest, rawest depths; it's only a matter of time until she ascends the world's stage. Be sure to look out for Rousseau's debut EP hello, i know you're busy, out this April, and stay tuned for more from this promising songstress.
— — — —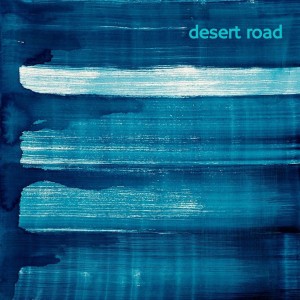 cover: Rousseau © 2017
:: Listen to More from Rousseau ::
[soundcloud url="https://api.soundcloud.com/users/88102903″ params="color=ff5500&auto_play=false&hide_related=false&show_comments=true&show_user=true&show_reposts=false" width="100%" height="450″ iframe="true" /]