Isaac and Thorald Koren (The Kin, BRÅVES) breathe life anew as folk duo Fransancisco. Depicting heartache at its finest, their debut single "Gold" depicts undying love through beautiful harmonies and bittersweet, moving lyrics.
Stream: "Gold" – Fransancisco
---
We would lay awake for hours, conversations gotten sour… Just like our love.
It doesn't take long, listening to Fransancisco's debut single, to realize it's a breakup song — but the first lines in "Gold" only tell half the story. As acoustic guitars weave their way through wondrous sequences and the Koren brothers' voices blend in breathtaking harmony, a familiar tale of loss flowers into a resonating account of heartbreak and continuing devotion. Depicting heartache at its finest, Fransancisco's "Gold" depicts undying love through beautiful harmonies and bittersweet, moving lyrics.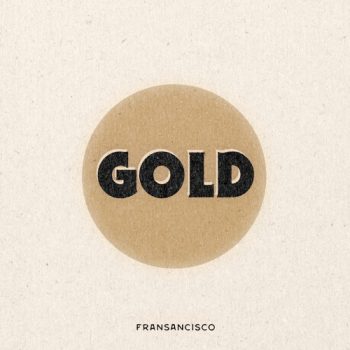 We would lay awake for hours
Conversations gotten sour
Just like our love
We would talk about the smoke
And all the words you broke
Just like our love
I don't know what went wrong
I can't help thinking we were just too young
Do you see me in your new someone
Well, I hope you do
Atwood Magazine is proud to be premiering "Gold," the debut single from Fransancisco. The duo of brothers Isaac Koren and Thorald Koren (of internationally touring, major label-signed band The Kin and two thirds of the LA songwriting/production trio BRÅVES), Fransancisco strips away the drums, the bass, the keys – pretty much everything that isn't a voice and a guitar (for now), and offering instead a much more intimate, raw, and immediate soundtrack to life's complexities.
With a 21st Century folk sound in line with Jamie Drake and Milk Carton Kids, Fransancisco leave us spellbound with their first offering, "Gold" – a song whose underlying emotion shines with bold, bright intensity.
"'Gold' is a lovelorn tale written for someone with a broken heart," Fransancisco tell Atwood Magazine, "written with close friends Mitchy Collins (Lovelytheband) and Justin Stanley."
With the chorus, "Oh, oh, oh, you are gold," following each heartbroken verse, Fransancisco put on full display that inability so many of us have to shake a former flame. When a candle burns so bright, how could we possibly quench it? Only in time can we truly fill that empty space inside, and channel our love toward someone (or something) else.
Try and drown away the pain
You know some things never change
Just like my love
You can laugh, say I'm a joke
But I'm still here holding hope
Just like my love
I don't know what went wrong
I can't help thinking we were just too young
Do you see me in your new someone
Well, I hope you do
Oh, oh, oh you are Gold
With so much going on with their latest band BRÅVES – who inked a publishing deal with Kobalt Music, and recently released the single "Lose You Again" with Walk the Moon – it's a wonder the Koren brothers even found the time to strip things this far down. The band actually began when NYC music pioneer Ken Rockwood (of Rockwood Music Hall) asked the brothers if they would ever consider making an acoustic album, according to the band: "With a silent yes, the three of them set out on a year-long exploration of what that might sound like." Fransancisco's forthcoming debut album will be released on Rockwood Music Hall Recordings. The record is dedicated to the memory of a grandmother they never met, who flew her plane over the Southern Ocean on Mother's Day 1974, and was never seen again.
The Korens have made several different sounds and styles of music over their decade-plus career, each as compelling and distinct as that which came before. There is no doubt in this writer's mind that Fransancisco marks a special moment for the brothers: It allows them to shed all pretense, packing a world of emotion and depth into a simple, naked, organic environment.
"This song was actually written a couple of years ago, and feels like the bridge between where we've been and where we're going," the band tell Atwood Magazine. "It serves to illuminate the transition from our old group, The Kin, to a brand new chapter as musicians: Fransancisco. While we initially hadn't set out to create this new duo, we're so grateful and excited to share this shift. 'Gold' is a great introduction to the world we've created, both musically and lyrically, in our new album, I Went To The Sea To Be Free…"
One of these days we'll waste away
Wine and whiskey in different states of love
Sunday morning waking to your face
Were we just another hopeless case of love?
"Gold" is a stunning debut single and one we will be listening to for years to come; it's the kind of introduction that demands multiple listens, as catchy as it is heartbreaking, as it is vulnerable and sweet. Unrequited love has never felt this beautiful before.
Stream "Gold" exclusively on Atwood Magazine, and catch Fransancisco's debut performance on February 20th as part of Rockwood Music Hall's 15-year anniversary.
We would talk about the smoke
And all the words you broke
Just like our love
— —
Stream: "Gold" – Fransancisco
— — — —
? © Aaron Thomas