Éclo (Hibou's Peter Michel) dives into the warm depths of his wistful and wondrous debut album, a gentle, gorgeous indie folk record of isolation and connection, movement and stillness.
Stream: "Après" – Éclo
---
Wistful, warm, and wondrous, Éclo's self-titled debut album is a hushed and heartfelt outpouring of sweetly tender intimate reflections. Éclo – French for "hatched" – is a gentle, gorgeous indie folk record of isolation and connection, movement and stillness; a soundtrack to self-discovery and inner awakenings that inspires us to dive deeper into ourselves and open up to our surroundings.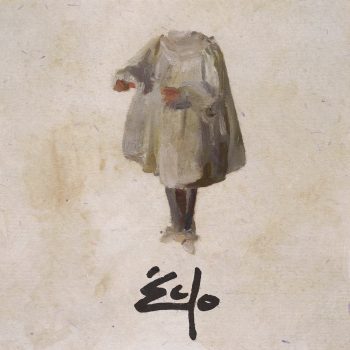 Du tremplin, je vole dans le tourbillon
Les étoiles me suivent vers le bleu profond
Quand on émerge enfin, jetés sur la plage
Et que le vent de mai emporte ton amour vers le ciel vacant
Je retrouve les jours qui ont peint mon âme
Voir le monde fleurir
On aurait gardé la nuit au-dessus
de nous jusqu'à ce qu'on dépérisse
Voir la rose qui dort se lever des nuages et s'ouvrir
à toi vêtue d'une lueur qui bascule vers l'avenir
Atwood Magazine is proud to be premiering Éclo, a filmic folk record full of unfiltered elegance and grace, captivating acoustic guitar work, and softly stirring poetry. The new project from Hibou's Peter Michel, Éclo "introduced" himself just this past April with the lilting song "Après"; "Flèche" and "Brume" subsequently followed, each song further building out an inviting world of silk and sand; Michel describes his Éclo artistry as "an exploration of life in watercolor," and the description fits. Each of Éclo's first ten songs is its own lush lullaby; a hypnotic surrender – the stuff dreams are made of.
As Peter Michel candidly explains, this new musical identity has been steadily building in secret for quite some time.
"In early 2020, I played a show in Paris with my other project, Hibou," he tells Atwood Magazine. "The show itself and the time I spent in the city made such a beautiful impression on me that I began toying with the process of moving there. Of course, the pandemic followed shortly after this tour, so I was unable to make the move and stayed in Seattle. I took this time as an opportunity to begin writing lyrics in French and composing songs in a more orchestral, folksy, and delicate manner than the '80s influence I usually gravitate towards. When at long last I made the move to Paris, I began working with musicians around the city to record the ten songs that create my first record as Éclo."
I always like to self-title the first album from a project; it just makes it feel like a true starting line.
Highlights abound on this dazzling dreamscape: From the minute long "Prélude" and its successor "Brume," to the moody twinkling of pianos and violins on "Abîme," the ambient immersion "Rumeur," the brightly uplifting hideaway of "Cachette," the alluring instrumental "Nu," and the graceful finale "Cendres," Éclo is an undeniably expressive, delicate enchantment. Its three teaser singles are all standouts on the record, but when properly listened to from start to finish, the entire album glows with a subtle, ineffable radiance.
It's exactly the kind of sound Michel had in mind, going into this project. "I often find it peculiar that my other project, Hibou, strongly reflects genres of music that I now rarely listen to compared to the softer, folksier, more symphonic artists that are constantly playing through my headphones," he reflects. "With Éclo, I gave myself the opportunity to really feel the influence from my favorite singers and bands. Writing this album was a great reminder that I'm not as limited as I sometimes feel, and when it comes to composing music, the borders that I imagine do not exist."
---
"My biggest hope is that listeners can feel the sincerity and world-building behind the songs, and that the melodies and motions settle into little pockets within people's hearts for a time," Michel shares. "I've taken so much away from creating this project. Writing the lyrics was an amazing tool for improving my French language skills, and working with the studio musicians provided a great opportunity for me to meet so many friends here in Paris – people that I wouldn't still be here without. It's a powerful feeling to be putting out an album of songs that channel a completely different part of my creative soul than my last three records, and I can't wait to share it with everyone."
Experience the full record via our exclusive stream, and peek inside Éclo's Éclo with Atwood Magazine as Peter Michel goes track-by-track through the music and lyrics of his self-titled debut!
— —
Stream: 'Éclo' – Éclo
:: Inside Éclo ::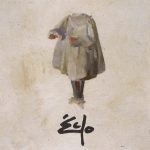 — —
Prélude
I aimed to have the intro to the album act as a scene for the rest of the songs to take place in. One can imagine this sonic landscape being delicately sewn by the tinkering of the instruments and the soft voices in the background.
Brume
Brume throws us headfirst into the romantic and twisty atmosphere that the album will follow. At its core, it is a song about the fleeting moments of life. Instrumentally, I wanted to reflect this emotion with a collage of textures…low meditative cello, fluttery pensive guitar, and poised echoing drums.
Après
Après is the first song that I finished recording after moving across the world from Seattle to Paris last year. It is filled with instruments played by the many wonderful musicians that I have met here in France. From the the burly drums to the soaring violins to the carnivalesque mellotron, each element has added a powerful texture towards Éclo's introduction.
Flèche
Flèche is a song about feeling directionless, and touches on the experience of forgetting the very reason we set out to do or accomplish something along the way to our destination. I often shy away from leaving songs so stripped down, but with Flèche I challenged myself to limit the arrangement to just me and my guitar.
Abîme
This one was extra fun to compose, as it takes the sharpest turn away from the writing style of my other project, Hibou. I drew nostalgic inspiration from some of my longtime favorite artists like Chris Garneau and Beirut. There's a great many dramatic scenes that play in my head throughout song. I can't wait to take this one to the stage.
Rumeur
I wrote Rumeur the same way I imagine I would paint an abstract painting – spiraling different colors and textures together until I felt like I was swimming through the music. I asked my friend Émilie if she could record some arbitrary speech that I could distort and bury underneath the instrumental. However, the dialogue she wrote was so beautiful that I ended up placing the recording on top of everything instead of underneath.
Cachette
I originally imagined the melody to Cachette as a lullaby. What it transformed into is a song that grounds itself to a deep constant heartbeat which is only stripped away when we fall into a flurry of violins – at times resolving and at other times dissonant.
Bosquet
The lyrics in Bosquet sing of an imaginary place that I can travel to when the real world becomes too much. At the half way mark, the once ambient dreamscape begins to gather strength and eventually faces whatever overwhelming reality awaits with a hurricane of emotion.
Nu
This is a song that I imagined writing the same way I would take a photograph. The photograph changes each time that I listen to the song, but it is always full of one or more contemplating characters, a hint of mystery, and a dwindling resolution.
Cendres
Cendres is a song about animal rights and veganism. I've never taken my thoughts on ethics or philosophy to the page before in such a literal way, so this was a very different writing experience. In the end it turned out to be one of my favorite songs on the album. There are a million avenues to travel while attempting to bring awareness to an issue in an effective way. My hope is that using music to carry the message will pierce through some of the noise and help to make a positive difference in the world.
— —
Stream: 'Éclo' – Éclo
[soundcloud url="https://api.soundcloud.com/playlists/1400925967?secret_token=s-72ATWN9soan" params="color=%23605246&auto_play=false&hide_related=false&visual=true&show_comments=true&show_user=true&show_reposts=false" width="100%" height="350″ iframe="true" /]





— — — —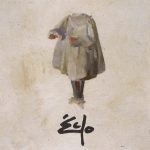 ? © Akvilė Bukauskaite
:: Stream Éclo ::
---