Good Looks' Tyler Jordan opens up about the band's radiant and restless debut album 'Bummer Year,' a captivating indie rock record of hope, understanding, and raw connection searching for a little something more out of life.
for fans of Mt. Joy, Hovvdy, Lord Huron
Stream: "Almost Automatic" – Good Looks
---
If there really is a God, let 'em know that I tried my best with the hands that it gave me…
As dynamic and charged as it is heartfelt and achingly vulnerable, Good Looks' debut album is a captivating coming-of-age soundtrack journeying down that long and winding road of young adulthood: An often turbulent, yet equally wondrous period of intense, unabating self-discovery filled with endless possibility and potential, inner turmoil, instability and uncertainty, milestones and triumphs, and so much more. It's a collection of life lessons learned the hard way, and coming into your own through plenty of trial and error, observation and reflection, listening and learning: Brimming with passion, Good Looks' radiant and restless Bummer Year is a record of hope, understanding, and raw connection searching for a little something more out of life.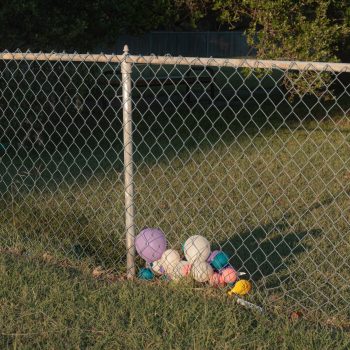 Headed out to some west Texas town
Pull the car over watch the sun go down
Baby I'm just happy I could be here with you
Try not to race ahead, although my heart wants to
Coming out here was a bad idea
You got trouble written on you, Lindsey, it's so clear
See it in your face as you were looking at some guy
Being glad with who you got is something you ain't never tried
Why, why am I waiting on you babe?
It's almost automatic
Why, why am I waiting on you babe?
It's sort of semi-tragic
Out at some party on a Saturday night
Watch you shimmer, watch you shuffle in magnificent light
No, why, why am I waiting on you babe?
Released April 8, 2022 via Keeled Scales, Bummer Year is an emphatic and exhilarating introduction to Austin's Good Looks. Self-described as "a bar band searching for common ground and yearning for a better system," the four-piece of Tyler Jordan (rhythm guitar, lead vocals) alongside Jake Ames (guitar), Robert Cherry (bass), and Phillip Dunne (drums) debuted just this past January, releasing a handful of singles in anticipation of their first album's release. Bridging the indie rock and folk rock worlds, Good Looks' music is guitar-driven and beat-forward, with Jordan's immersive lyrics – a mix of the provocative, the political, the subtle, and the stirring – at the core of every song. What results is a fiery, uncompromising and unfiltered sound that is at once reminiscent of folk rock bands like Mt. Joy and Lord Huron, as well as fellow Austin-based rock bands like Spoon and Hovvdy.
Good Looks combine Texan grit and heart into invigorating, inspiring music. "The empathy in the everyday is what lies at the heart of these protest songs," the band assert; we can feel these sentiments come to life on all seven of Bummer Year's tracks.
"I try to be honest and write songs about what I know," frontman Tyler Jordan tells Atwood Magazine. "These are real songs about real moments with real people. I hope we captured that well and that it comes across that way. I'm not sure that I had some overarching vision, I just knew that we finally had enough songs for a record and I wanted to make sure we did the right thing with them. I'm a bit of a perfectionist, so I listened to dozens and dozens of local records to try and find the right place to make this one. I just kept falling in love with the records that Dan Duszynksi was making out at his studio Dandy Sounds in Dripping Springs. He's such a skillful dude with great ears. Making a great record, or hell doing anything well, is all about surrounding yourself with the right people. I think that's what we did with this record."
The album's title – a compelling one, no doubt – comes from the song of the same name. "'Bummer Year' was one of those songs that just flowed out, and didn't require a lot of editing," Jordan explains. "I remember questioning whether or not bummer year, the lyric, was too casual, but ultimately I kept it in the song. When it came time to name the record it just seemed to fit the moment in time. If anything I should have called it Bummer Years," he laughs.
Jordan affectionately calls Bummer Year a lyrical, blue-collar rock n' roll album, and all three words fit exceptionally well:
It may home to some big themes ("All my friends from high school, they all bought motorcycles, joined up with a bike gang, supported Donald Trump," Jordan sings in the wistful title track), but they all come out in little moments, compelling anecdotes, and personal stories. Opener "Almost Automatic" (which was also the band's debut single back in January) sets the scene with a heart-on-sleeve take on breaking up. "Why, why am I waiting on you, babe? It's almost automatic," Jordan sings in a charged chorus, his voice roaring atop searing, jangling guitars. "It's sort of semi-tragic Out at some party on a Saturday night, watch you shimmer, watch you shuffle in magnificent light. No, why, why am I waiting on you, babe?" An otherwise intimate implosion – the kind of feeling we often keep to ourselves – rises up with tidal energy to be heard, felt, and shared by all who care to listen.
That's the beauty of Bummer Year: It's a whole album of isolated moments and intimate experiences that have been supersized into a radiant, dazzling rock record. The emotion fuels the energy, making Good Looks' music something you can shout out loud on the surface while feeling in your gut, deep down inside.
---
"'Vision Boards' is one of my favorite songs lyrically that I've ever written," Jordan says on the topic of favorites. "I'm just so happy with how that one turned out. I'm also very fond of 'First Crossing'. That chorus guitar part is one of my favorite guitar parts. I think the writing process is kind of an unwieldy thing, so when it all lines up, it feels really great."
"I feel very proud of the "I ain't much on polyamory, you might blame it on my christian family" line in 'Balmorhea,' he adds. "I also feel very proud of rhyming Karl Marx with cypress bark in 'First Crossing'. I guess it's a near rhyme, so I should say nearly rhyming. I'm a big Dylan guy, so I try to play around with language without getting too heady about it."
Good Looks' debut may take us through plenty of relatable trials and tribulations, but it's ultimately a fun and spirited rock record that welcomes repeat listens.
You can dwell in its depths and ride its highs as much as you like: Charming and churning, Bummer Year is here to help lighten the load, if only for a little while.
"I guess I haven't really thought about what I want people to take away from the record… I guess that's ultimately out of our control," Jordan shares. "I hope it brings people some amount of joy. I think creating it and putting it out has given me a lot of confidence in us as a band. We wrote and recorded this album pre-pandemic, and I think we've all grown a lot as writers and instrumentalists. I can't wait to get back in the studio to make the next one. I spent a lot of time in line, and I'm just so happy to finally be on the ride."
Experience the full record via our below stream, and peek inside Good Looks' Bummer Year with Atwood Magazine as Tyler Jordan goes track-by-track through the music and lyrics of their debut album!
— —
Stream: 'Bummer Year' – Good Looks
:: Inside Bummer Year ::
— —
Almost Automatic
"Almost Automatic" is a pretty straightforward breakup song. The verses tell the story of a short but intense relationship. The chorus is referencing the anguish of wanting someone, seeing them in their best light, at their happiest, and then not having them.
21
"21" is a song about the structure of capitalism.  We're always told that we live in a free country.  But when the only thing of value that you own is your labor power, the only option you really have is to sell it to someone else on their terms or starve.  The verse is lamenting that power structure.  The chorus is examining a rare moment of pure, actual freedom.  The bridge is looking to a future where the greed of corporations and business owners is the cause of their own downfall.
Balmorhea
"This song and Almost Automatic are written about the same relationship. It was written a few weeks after Almost Automatic, so it's definitely more of a look back and less in the moment than AA. A little bit deeper dive into the dysfunction in my mind. I also really love the juxtaposition of the line in Almost Automatic about her not being able to be happy with who she has, and the last verse of this song acknowledging the same type of dynamic in myself.
Bummer Year
"Bummer Year" is a song about a political moment.  I was watching a lot of my old friends go down this weird path of libertarianism and voting for Trump.  At the base they were kind and caring people, but that seemed to be divorced from their politics.  I was also deep down in a pretty dark depression at this particular moment, some of it about Trump being elected.  Second verse takes a broader view of how to address the failures of the electoral process.  Last chorus marries the ideas.
First Crossing
"First Crossing" is a song inspired by my time at the Kerrville Folk Festival. First Crossing is the name of the swimming spot that I reference in the first verse. The second verse is about bringing my significant other out to the folk fest for the first time. I'm able to be one of the best versions of myself at Kerrville, and I'm just more in the moment out there. The chorus is about wishing that I could be more open and intimate in my relationship in my day to day life outside of this sort of fairytale setting. Third verse is describing why other folks come out to this part of the hill country and why I do, and what the festival means to me.
Vision Boards
I kept hearing my hippie-ish friends talk about manifesting things and making vision boards.  It really irked me at how privileged that viewpoint is, and how it's really just another version of "you're poor because you wanna be".  In this song, I'm thinking about the very real structural limitations that make it hard to succeed in the music business, while at the same time acknowledging my own personal limitations holding me back, and trying to release them.
Walker Lake
This song is about a friend that was having a battle with substance abuse. It's a song about seeing someone struggling and needing help but not really being able to offer it or knowing what to do really.
— —
— — — —
? © John Bergin
:: Stream Good Looks ::
---