As bands like Galway's NewDad gain prevalence in the indie scene, the ripple effect comes not just from their EP 'Waves,' but in a growing recognition for international groups.
Stream: 'Waves' – NewDad
---
As the world at large begins to reopen, in its wake there is more to be unearthed. For so long, we in the United States have considered ourselves the epicenter for various forms of art: Film, literature, but most importantly, music. There was an old saying that you had not "made it" as an artist until your songs were on American radio stations. Whether you were in Asia, Africa, South America, even our neighbors within the North American borders were not considered "popular" until they had found commercial success in the US. Of course, the aforementioned notion is one propagated from imperialism, entitlement, and a pseudo embargo and negation of foreign music; thankfully, there is hope for a shift in tyranny, as music from around the world – from South Korean boy band BTS, to Nigerian Afrobeats, and more – comes into the global and national mainframe.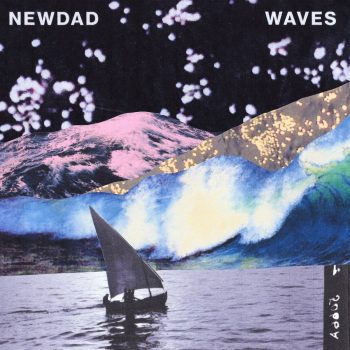 A critical group inclusive of this influx is from Galway, Ireland. Consisting of Julie Dawson, Áindle O'Beirn, Sean O'Dowd, and Fiachra Parslow, NewDad have been making music since their high school days, and have been releasing tracks for the past two years. The band's sound is described as feedback-drenched guitars meets incredible pop melodies, and is resonant of Soccer Mommy, Snail Mail, and Sharon Van Etten. "The band oozes personality with cynical but honest lyrics, colorful visual components, and poignant messages about coping with the (albeit painful) formative experiences," Atwood recently wrote in our St. Patrick's Day Artist Showcase, further praising vocalist Julie Dawson "whose spunk can be heard just by the way she breathes."
Atwood Magazine recently caught up with NewDad on the precipice of their debut EP, Waves (released March 26, 2021 via Fair Youth Records).
We feel proud to be Irish and considered amongst all these amazing artists, finally able to break out.
— —
A CONVERSATION WITH NEWDAD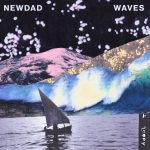 Atwood Magazine: Where did the name NewDad come from?
NewDad: Random Band Name Generator.com. We actually wanted to have something with Seth Rogen in the title but we didn't know if he would be cool with that.
I'm so curious about the Irish music scene. Is it big? Small? Do you feel like it's all very interconnected: everyone knows one another?
NewDad: It's really blossoming at the minute.There's been a lot more attention on music coming out of Ireland with bands like Fontaines D.C.. Even in Galway there's a really good Punk band called The Turnstiles. Irish people have such a unique perspective being from a tiny island that has remained pretty insular, yet very kind hearted, so it's really a new sound as well. For so long Irish music focused on outside influences from the US and the UK but now it's culminated with Irish culture into its own thing. We feel proud to be Irish and considered amongst all these amazing artists, finally able to breakout.
How did you guys all meet and start working together?
NewDad: We went to the same high school, and formed ultimately because we needed something to do for final exams. Sean was a year above us, and was studying music tech in college, so we made music demos together, and the rest is history.
On "Drown" and "Hide" you talk a lot about feeling nothing and wanting a silent peace. What about numbness breeds placation?
NewDad: I guess so. I wrote those tracks about the last years of high school, and how I was overwhelmed. I wanted it all to end and just be silent, which is maybe where the feeling of numbness is resonating from.
You have two songs with water in the title: "Drown" and "Waves," was that intentional? Do you have a close relationship with water?
NewDad: We're on the west coast of Ireland, so we're literally surrounded by water. There's a  river that runs through Galway as well, so we pretty much grew up all around water. When you're a kid here , you go to the beach with your folks, and as you get older you drink cans by the river- it's actually just like Venice but way worse.
* laughs *
NewDad: Whether intentional or not, formative parts of your environment burrow in your mind and you make metaphors with them. Also our sound in general lends itself to moist and wet imagery.
Cool, I'll make sure to advertise you guys as a wet, moist band
On tracks like "Blue" and "Hide" you allude to this self empowerment people are having by shifting the narrative to be you're not worth my time or i'm simply using you for the night. Can you articulate a little more on your process for these songs and how you wrote them?
NewDad: We make the melody together, after sussing out the kind of vibe we're going for, and then the lyrics come dead last. I [Julie] had written those lyrics when ] was going through those growing pains at 17 and 18, so I wanted the feeling to be sad but not in your face.  WAVES is a memory and closure from the different chapters of who we were, I'm 20 now and I feel vastly different from who I was when I felt the way I had in those lyrics.
In your interview with
DIY Mag
, you talked about being able to try some more techniques with your production on "I Don't Recognise you". What were some of those techniques?
NewDad: This was our first time recording in a proper studio. We did "Blue", "I Don't Recognise You", and Slowly on our own as demos. Then, with those demos and the remaining tracks, we got to use the studio space with pedals, and various other bells and whistles – for "I Don't Recognise You", specifically, we even got to use a mellophone! Chris also got to be more involved in producing but, we just got to experiment as a whole really.
That's so cool, you're kind of like kids in a candy store. In your experimentation, was there anything you wanted to use more of?
NewDad: We got to use all the studio's synths, and that was something we really enjoyed. Honestly, we only had three days to do the whole EP, so with more time in a proper studio we would like to utilize so much more.
Three days!?
NewDad: *Laughs* Yeah! The time constraints made us feel like a "real band" though. Plus when we make our demos they're usually really solid, they just need a bit of mixing. We were also just so well practiced, all we did for three months before going in was just practice.
Speaking of "I Don't Recognise You," the visuals on that are so dreamy. Where did your inspiration for that come?
NewDad: Based mostly on Strawberry fields…yeah? Yeah. There was a big piano in that one, but we didn't have a piano at the time. Initially, we had a big stage space rented for a whole narrative driven music video but, then our country went back into another lock down. Thankfully, my [Fiachara] Mom let us use the caravan, so we danced around it and just improvised. Shout out to my dad. For the fire. It was nice though, for our first music video to be so Irish: in the countryside, with stonewalls, and rolling green hills – it's something to be proud of. Also, shout to my [Fiachara} dad for lighting the fire in the video.
I'm learning so much about Ireland - very wet and green.
NewDad: Right, exactly, if Ireland has anything it's green hills and a lot of rain!
Oh man I wish it rained more here, it's 90 degrees and I hate it.
NewDad: [resounding] Boooooo! [laughter]
You guys have said before The Cure is a huge inspiration to you, and they're a vastly visual band, are you interested in expanding your visuals?
NewDad: Definitely!!! We need help with that, we do try our best, but it can be hard to put your image out exactly the way you want. We have been able to work with talented Irish artists like Connor O'Simon or out first three tracks, and then Kiernan O'Conner for our EP. We resonate more with the graphic design rather than our faces plastered everywhere – we want work that speaks about our music. For general aesthetics as well, we prefer practical looking effects, nothing too computer rendered. Even when we're filming live sets we record them on an old handheld camcorder because the imagery from using real film is so nice.
We resonate more with the graphic design rather than our faces plastered everywhere – we want work that speaks about our music.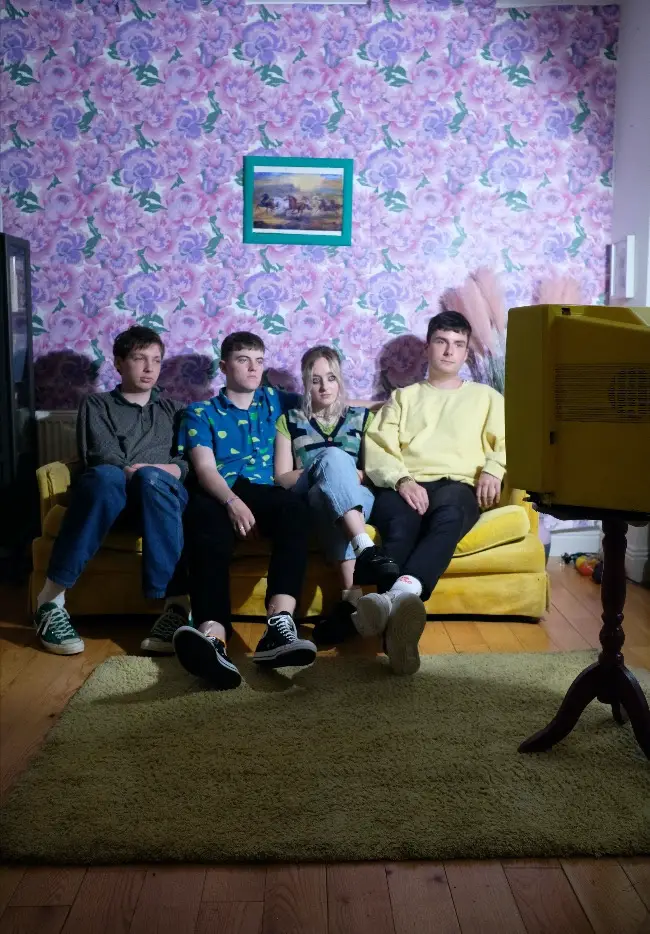 Waves is your longest song, and also the ending track? Was that intentional? Why did you choose that one to be your last?
NewDad: Waves is really cinematic with how raw and stripped back it is, it just really made sense to end with it. It's probably the most emotional song we've ever recorded, so it would be so weird if it wasn't the grand finale.
If you could give a thesis to the EP what would it be?
NewDad: I think that things really do get better. All those songs are so sad, but we're doing much better now. It's cool because high school is the worst part of your life but, everything is chilling now. We hope that since everyone has been there other people know what exactly that feels like, and can relate.
•• ••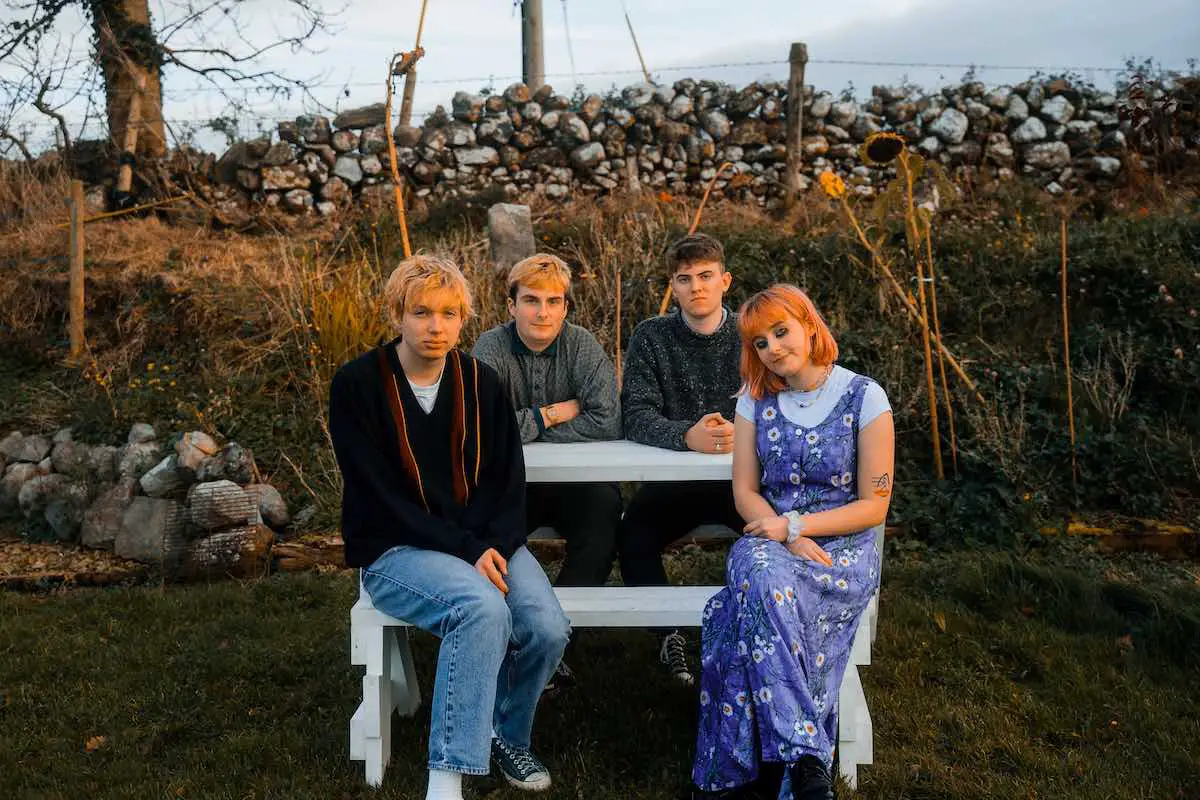 •• ••
At the 2019 Academy Awards, director Bong Joon-Ho asked a primarily American audience to get over the miniscule 1 inch barrier of subtitles, thus also getting over their arrogance, and engaging with art from around the world.
While there are no subtitles required for NewDad, the concept still applies: expand, evaluate and uplift art that does not exist in our insular, American reality. Not only will you be pleasantly surprised, but you will propagate a notion of inclusion and a varied perspective. WAVES is out now on all music platforms and deserves three listens minimum!
'WAVES' is a memory and closure from the different chapters of who we were, I'm 20 now and I feel vastly different from who I was when I felt the way I had in those lyrics.
— —
— — — —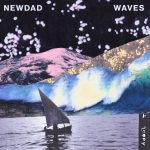 ? © 2021
:: Stream NewDad ::
---