A timeless classic in the making, Jamie Scott's stirring sophomore album 'How Still the River' is a beautiful outpouring of intimate, vulnerable songwriting wrapped in catchy, majestic music.
for fans of Elton John, Billy Joel, Fleetwood Mac, Paul Simon, Ed Sheeran
Stream: "Emily" – How Still the River
---
If Jamie Scott hadn't yet established himself as one of today's finest singer/songwriters, then let his stunning sophomore album do the talking for him.
The long-awaited follow-up to 2015's debut album My Hurricane, How Still the River is a beautiful outpouring of intimate, vulnerable songwriting wrapped in catchy, majestic soft rock music. Deep grooves, passionate upheavals, and haunting heart-on-sleeve confessionals share the spotlight as Scott bares himself on a stirring album that will undoubtedly earn a space in every heart that hears it.
City lights have passed me by
Back with the dreams I left behind
A blind reflection of your eyes
Weighing so heavy on my mind
Love, don't be so serious
You shouldn't talk so loud
To give everything I've got
Is the only way I know
So I gave it all to you

It's getting late and I can't sleep without you
Oh loneliness you're mine again, wooo
I was, hiding behind barricades you tore them down
My heart, what a mess you've made this time around
I don't know how I thought that I might be
This time lucky
– "This Time Lucky," Jamie Scott
He may be of a different generation, but fans of Elton John, Billy Joel, and Fleetwood Mac will instantly find favor in Jamie Scott: He is a new classic artist, his songs timeless capsules of fleeting moments, aching emotions, and the universality of human experience. Released August 7, 2020 via Catherine Records, How Still The River finds the talented artist reaching new heights of sound and color, its track list as dynamic as it is soothing, as raw as it is polished.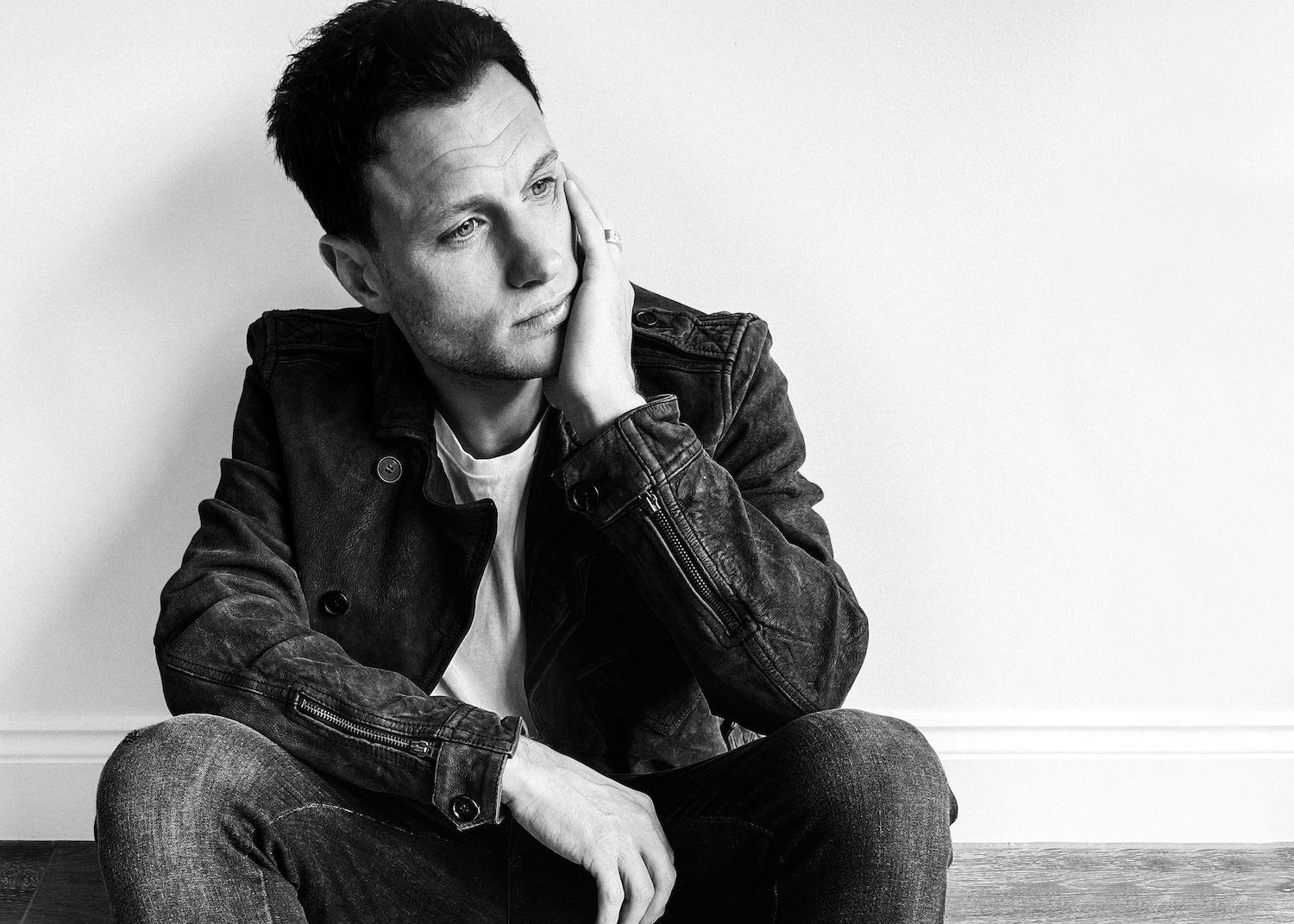 A seasoned singer/songwriter whose writer and producer credits span over 50 million albums, 50 million singles, and over 10 billion streams on Spotify, Scott has worked with such world-renowned artists as Ed Sheeran, One Direction, Justin Bieber, and Rag 'N' Bone Man. He has also enjoyed a modicum of success with his projects Jamie Scott & The Town and Graffiti6 (with Tommy "D" Danvers) – not to mention his own solo work –  which has garnered increased attention in recent years, and is sure to continue rising to prominence over the coming months. 2015's debut album My Hurricane spawned multi-million streams through such resounding songs as "Unbreakable," "Gold," and "Carry You Home" – tracks that remind all of us just how powerful and impactful great songwriting can be. Scott's biggest hit to date is "Cold Water," the Billboard chart-topping track recorded and released by Major Lazer feat. Justin Bieber & MØ in 2016.
"'Cold Water' is a great example of why I felt it necessary to record and release my album," Scott tells Atwood Magazine. "'Cold Water' was written almost 3 years before it came out – eventually by Major Lazer, featuring Justin Bieber. It was just an acoustic demo that I wrote with Ed Sheeran and Benny Blanco in Benny's apartment in New York that I never thought anyone was really going to hear. Then two and a half years later, I suddenly got a call saying Diplo and the Major Lazer guys wanted to release a song, and the rest is history. This started in me a process of listening to all the songs I had in my library, picking 4 or 5 of the ones I'd loved from the last five years or so, and it got me thinking about how I was going to record them. Some of these songs I had written with other artists, and some I had written myself. Where I'd written with others, I reached out to them and said I was thinking of doing this and the feedback was great, so I did it. And that was the start of the album 'How Still the River'. Since then, I finished another four or five songs that I wrote fresh for the album and I completely played, produced, and mixed everything in-house. I'm so happy with the album!"
Considering its "creation story," How Still the River is perhaps the best representative body of work Jamie Scott could ask for at this time. He dove deep into his own repertoire to pull out a selection of personal favorites, added a few fresh new songs to the list, and the result is as dizzying collection of songs that get stuck in our heads, as they capture our hearts. This is as true for upbeat numbers like the sweet "Bottle of Pills" and "New York Night," as it is for power ballads like "This Time Lucky" and "While the Band Keeps Playing on," as it is for softer acoustic moments like "Emily," "Fool's Gold," and "Feel so Good."
---
In premiering the album's single "New York Nights" earlier this year, Atwood Magazine praised the song as a carefree soundtrack to love and life: "A stunningly blissful embrace of love and life in the moment, Jamie Scott's "New York Nights" is a timeless classic radiating effervescent joy and sweet tenderness… It's "Hakuna Matata" – effortless wonder in a sterling package."
"New York Nights" is in good company on How Still the River, a veritable sea of hits ranging from songs of love to those of loss, intimacy and connection, life's little moments, and so on. I always seem to be able to write better about the idea of loss rather than love," Scott muses. "I think the feeling of 'want' is better than 'have' when writing songs. And so when looking at the songs on How Still the River, the whole body of work is really a tribute to my old dear friend Toby Smith who died recently. He was single-handedly the most important person in my learning and discovery of music. He was the first person to show me the real process of production, and the musicality he exuded was something I always strive for!"
Best known as the keyboardist and co-songwriter for Jamiroquai, Toby Grafftey-Smith was heavily involved in the UK music scene as a songwriter and music producer. He passed away at the age of 46 in 2017, and his legacy continues on to this day – both through his own music, and through records like How Still the River. Penultimate track "Song for a Friend" is specifically dedicated to Smith's memory.
If your eyes start crying
And your arms get weak
And you can't see through the stars on a cloudy sky
Lift your love with courage
And your heart with love
When you're walking on you own on a starry night
Looking up into the sky
When you can't see my light
I'm walking by your side
And it's the choir that lose
Music sounded so much brighter played by you
Now the crowd sits patient with their lighters
I used to like the blues
Cause they sound so far, and eased my mind
But now heaven's a lot closer than I'd like
– "Song for a Friend," Jamie Scott
Says Scott: "Toby was one of the most important musical influences in my life. I got to work with him fresh off the back of him leaving Jamiroquai after album five and when I had just signed to Sony music UK. I remember walking up his drive and seeing this big character standing on his front porch in the middle of Buckinghamshire and thinking to myself this is what I wanna be doing. I was very quickly led through an amazingly huge house to a small but very cool studio at the back where immediately I heard a backing track that could have been off any of the Jamiroquai albums. Right then and there was the first time I had witnessed such musicality. That was the start of an amazing relationship we had, working through my first solo record on Sony and developing a friendship that went beyond music to such things as classic cars and we were very tight. Later on, when Toby got ill, we even managed to work with some of the pop artists that I was working with at the time and we had writing and production credits together on One Direction and many others. Losing Toby was a big big blow in what was a musical sphere he had created around me, so I dedicated this song to him."
---
In point of fact, Scott's music is seldom one-dimensional; a majority of his work is layered, nuanced, and in-depth. This was evident from the very start of the album cycle, with How Still The River's lead single "Friendly Fire" depicting the moment a relationship's strain and tension becomes too much to bear:
You can carry all you want but your body calls time
You say you need a little drinking but your body ain't lying
Now it's come around baby
And here we go again
We said we'd never go to war
Now there's nothing left worth fighting for
We started off so good
But now were battered and we're bruised
We can barely stand up in the ruins
Look at how we got caught up in the friendly fire
Look at how we got caught up, yeah, didn't mean to hurt you
Look at how we got caught up in the friendly fire
Look at how we got caught up, yeah, didn't mean to hurt you
Easily one of the record's finest moments, this song's lyrics are second only to the fiery guitar solo that closes it out. Not only is Scott a stellar songwriter, but he is also a magnificent guitarist and performer – whether he's strumming chords and humming quietly, or weaving elaborate patterns as on the acoustic "Fool's Gold" and "Emily." It is this ability to bring his writing to life with exhilarating charm and contour that makes Jamie Scott's world so utterly enticing: Tracks like the Motown-esque "I Never Want to Hurt Again Like This," "Feel so Good," and the heartfelt ballad "While the Band Keeps Playing on" accentuate his talent for lifting songs "off the page" so-to-speak, injecting them with an arresting magnetism.
Scott is comfortable dwelling in darker and more emotionally volatile spaces; it is there that he does some of his best storytelling. "Songs such as 'Emily', 'This Time Lucky', 'I Never Want to Hurt Again Like This', and 'While the Band Keeps Playing On' are all songs of loss and the state of missing something you once had," he explains. "Whilst 'Fools Gold' is the acknowledgment that the person you are with is not loving you honestly or in a balanced way, but saying, 'I'll take it if it means I get to have this feeling for as long as it lasts'. Even the more optimistic songs have a tinge of sadness. That's just what I have always found it easiest to write about."
I think the feeling of 'want' is better than 'have' when writing songs.
All told, Jamie Scott's How Still the River is a classic collection of timeless songwriting. 
Humble and heartfelt, vulnerable and spirited, it's a bold display of finessed pop and rock that comes from, and speaks to the heart. Whether you're in need of a good cry or looking for a reason to smile, these songs are balm for the soul. Experience the full record via our below stream, and peek inside Jamie Scott's How Still the River with Atwood Magazine as the singer/songwriter goes track-by-track through the music and lyrics of his sophomore album!
Stream: 'How Still the River' – Jamie Scott
:: Inside How Still the River ::
— —
This Time Lucky 
"This time lucky is a song about the failure to be able to stay in a relationship. It is about the period of time straight after the ending of a relationship and one you were convinced was for good." 
Emily
"Emily was written with the band, Hudson Taylor. I really enjoyed working with them because they're influenced by the kind of music I grew up on – Paul Simon, Carole King, & Joni Mitchell. So when we wrote it and it ended up just sitting on my hard drive I decided that it's one I wanted to release myself. It's a song about love lost and memories but maybe with a little bit of hope that if it's meant to be…."
New York Nights
"New York nights is a song dedicated to my wife. It's a song about freedom and love. The idea that maybe love has an infinite ability to grow."
I Never Want to Hurt Again Like This
"This is a song about the story of love gone completely wrong. I guess the most important thing in any relationship is trust and this whole song is about the moment trust was completely gone forever and the impulsive response you feel in the first realisation that someone you love and know isn't everything you thought they were."
While the Band Keeps Playing On
"While the band keeps playing on is for those people out there who feel that they are never quite good enough for someone else. I think it's also an honest love song in the way that some people will put up with being used that way, just to feel loved."
Friendly Fire
"Friendly Fire is a song about the inevitable break in a relationship that went wrong a long time ago, but which was played out because no-one was strong enough to end it, and in the process, both hurt the only person they never wanted to. Sonically Friendly Fire was the first track produced for the record and set the tone."
Bottle of Pills
"This song was written with my long term collaborators Julian Bunetta and John Ryan, we were in the studio for the first time for a year or so. We started jamming and this song just wrote itself. This song is a true ode to the ultimate power love can have over someone."
Fools Gold 
"Fools Gold was written for One Direction. It's a sad song explaining where someone is admitting that as long as they don't about it, they would rather take a sympathetic love than nothing at all." 
Feels So Good
"This track is about the feeling when you hear a song you love in the radio, in the middle of madness and whatever is going on in the world, music can take you far away."
Song for a Friend
"Song for a Friend is dedicated to a very dear friend of mine, Toby Smith. Toby was one of the most important musical influences in my life. I got to work with him fresh off the back of him leaving Jamiroquai after album five and when I had just signed to Sony Music UK.  I remember walking up his drive and seeing this big character standing on his front porch in the middle of Buckinghamshire and thinking to myself this is what I wanna be doing. I was very quickly led through an amazingly huge house to a small but very cool studio at the back where immediately I heard a backing track that could have been off any of the Jamiroquai albums.  Right then and there was the first time I had witnessed such musicality.  That was the start of an amazing relationship we had, working through my first solo record on Sony and developing a friendship that went beyond music to such things as classic cars and we were very tight.  Later on, when Toby got ill, we even managed to work with some of the pop artists that I was working with at the time and we had writing and production credits together on One Direction and many others.  Losing Toby was a big big blow in what was a musical sphere he had created around me so I dedicated this song to him."
I Was There
"This is a musical piece celebrating the life of my dear friend Toby Smith"
— —
— — — —
? © 2020
:: Stream Jamie Scott ::
---